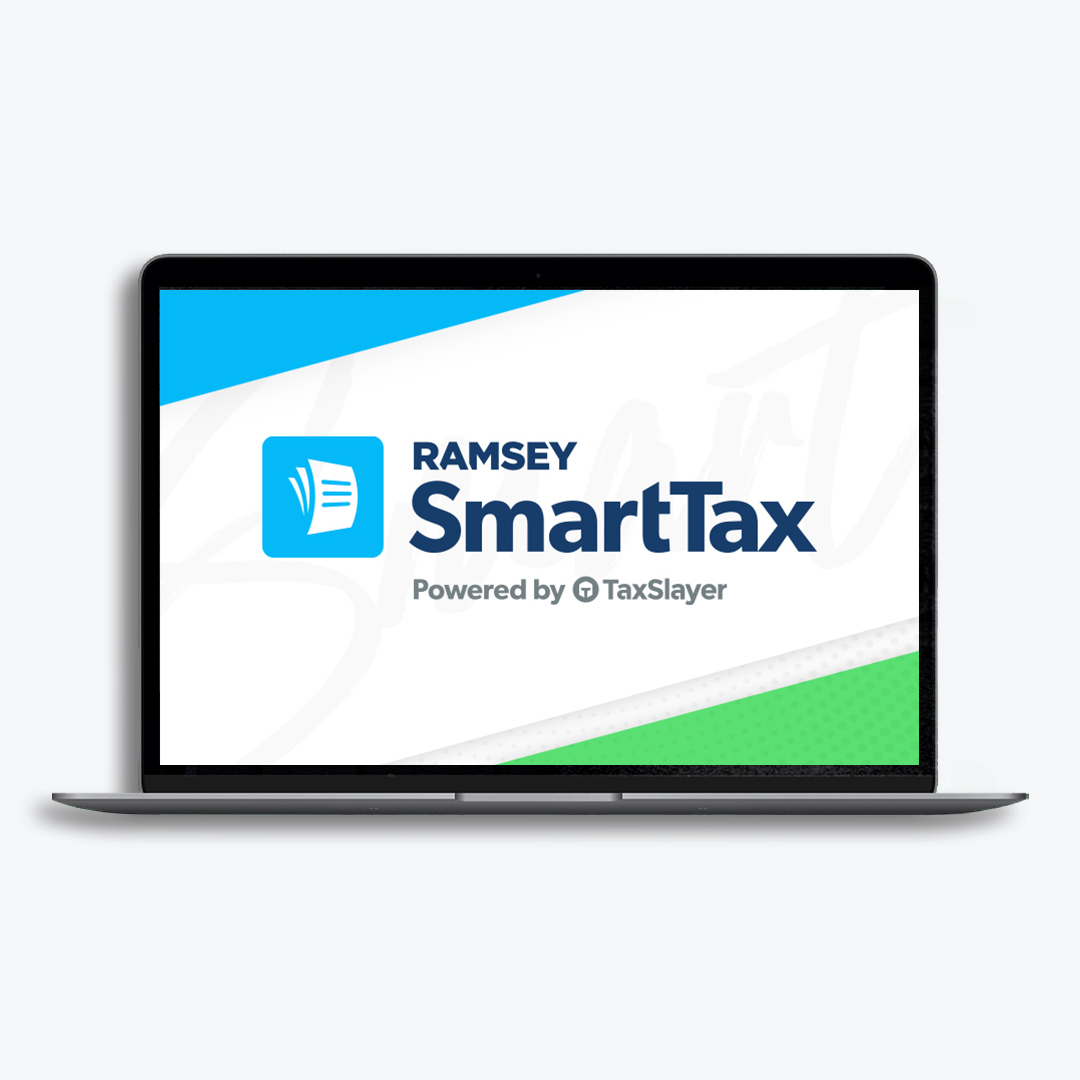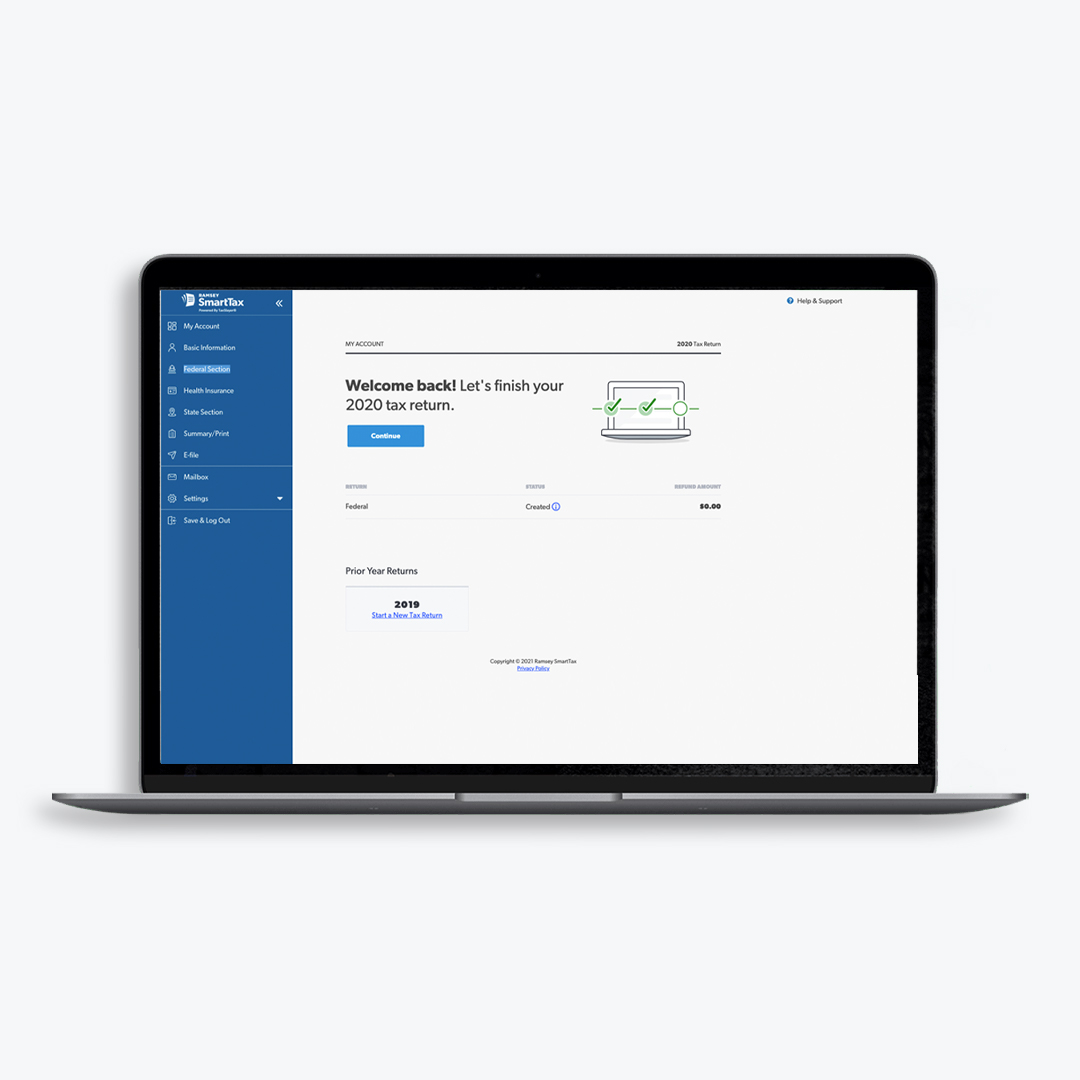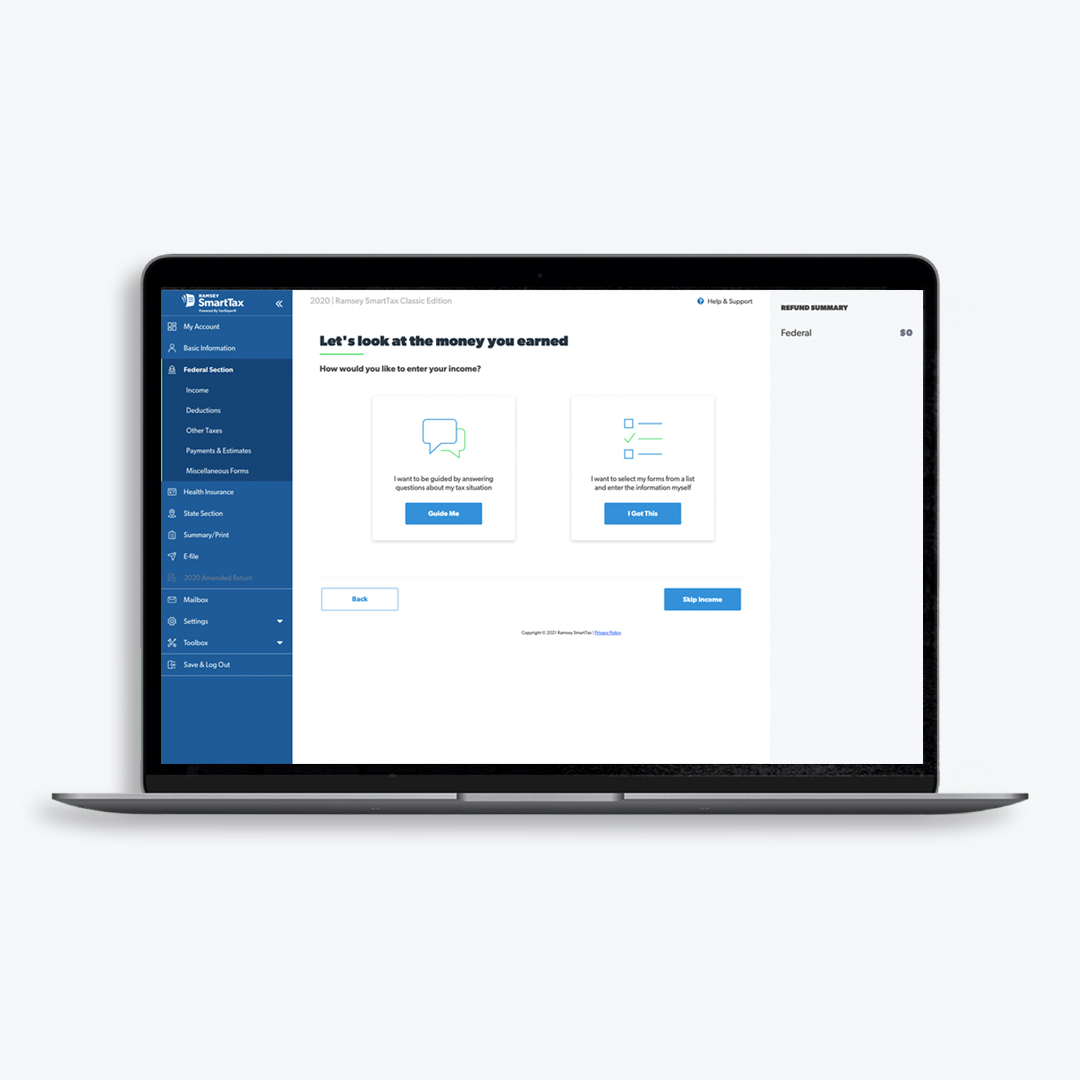 Ramsey SmartTax
Easy. Up-front pricing. Maximum refund.
Description
We help millions win with money. Let us help you win with taxes!
Ramsey SmartTax is our helpful online tax software with honest pricing—and no hidden fees! It's your fresh and easy way to file from anywhere, at any time. And the best part? You can trust that this is a safe place to file your taxes, because we're never going to sell your information to credit card companies like the other guys do.
Plus, you can save when you switch to Ramsey SmartTax! It's available for up to 70% off the leading software.
Two Ways to File With Ramsey SmartTax:
Classic
Tax software you can log in to and use anywhere
Helpful guidance and explanations so you can file accurately
Option to file any federal return (nope, we won't charge you based on your forms)
Three simple steps: prep, save and e-file
Premium
Access to priority support via phone or email
Live chat to get answers fast
Audit assistance for three full years
Free financial coaching session after you file
Option to file any federal return (nope—we won't charge you based on your forms)
What You'll Get From Ramsey SmartTax:
Tax help that you can trust—because it's not just any ole tax software. It's Ramsey SmartTax, and it guides you through the process with your budget, your well-being and your financial future in mind.
Simplicity: Your online filing will be easy whether you're a first-time filer or a seasoned tax software user.
Up-Front Pricing: Yep. You can count on up-front, budget-conscious pricing. The price you see is the price you pay. No surprises here.
Maximum Refund Guarantee: Ramsey SmartTax is powered by TaxSlayer, who's been trusted in the business for over 50 years. That means you'll know your maximum refund is guaranteed!
How Ramsey SmartTax Works:
Create your free account. Tell us a little about yourself and your tax situation.
Use our guides to do your taxes accurately. Or you can always do your taxes without the guides if you want to take a stab at it!
File with confidence. This is where you relax (and celebrate!). Your taxes are done. And we'll let you know when the IRS accepts your return.
Customer Ratings and Reviews
FAQs
What is Ramsey SmartTax?
It's easy-to-use tax software that puts you in control of your tax return.
Why should I use Ramsey SmartTax?
For a really low price, you'll do your taxes accurately and get every deduction you deserve, all without getting bombarded with ridiculous ads for loans and other dumb products.