Find one near you for free, and navigate the ups and downs of the market with the help of an investing pro.

Find one near you for free, and navigate the ups and downs of the market with the help of an investing pro.
Sure, you could wing it with investing and go after financial goals on your own. But what could you be missing out on by not working with an investing pro?
An Investing Pro Can:
You won't have to do all the research on market fluctuations, fee schedules and more in your spare time.
They can let you know about investing opportunities and details that you may not have known about—so you can make informed decisions.
They know your goals and can be the voice of reason through the ups and downs of the market.

Our SmartVestor program has been matching people with financial advisors and other investing pros for over 20 years––for free. SmartVestor Pros are in all 50 states and made more than 675,000 connections last year alone. But they're not just any old pros.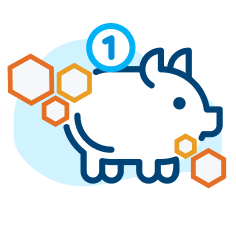 They know Ramsey values.
SmartVestor Pros won't look at you funny for saving and getting out of debt before investing. And they agree to our Code of Conduct.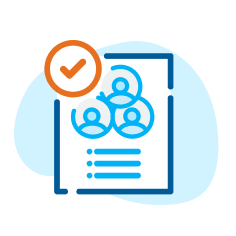 They're experienced.
They have at least two years of full-time experience as a registered investing professional.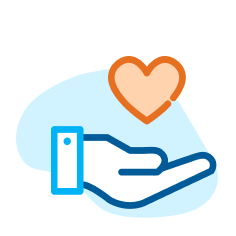 They serve with excellence.
They'll teach and guide but won't intimidate. They also participate in ongoing sessions with a SmartVestor Coach to maintain our high standards of customer service.
These are some of the ways a SmartVestor Pro can help:
Get a whole-picture perspective of your financial goals and support for each step of the journey.
Get clear on your options, ways to diversify your portfolio, and complex investing concepts.
Learn how to use a Roth IRA, 401(k), traditional IRA or other accounts to your advantage.
Have a large nest egg? Get help to invest and protect it––and leave a legacy for those you care about.
Learn the ins and outs of college savings plans, like timing, eligible costs, investment options and taxes.
Make a plan for your family's future and the wishes you want carried out after you pass away.

Ready to connect with a financial advisor or other investment professional near you? Simply submit the form, get matched, and then interview and choose who to work with.
Find Your SmartVestor Pros
Instantly see up to five pros.
It's fast, easy and free.

When you interview pros, it's good to have a few questions ready to help you choose between them. Once you complete the connection form above, you'll get a full list of questions you can ask. Here are four to get the conversation started: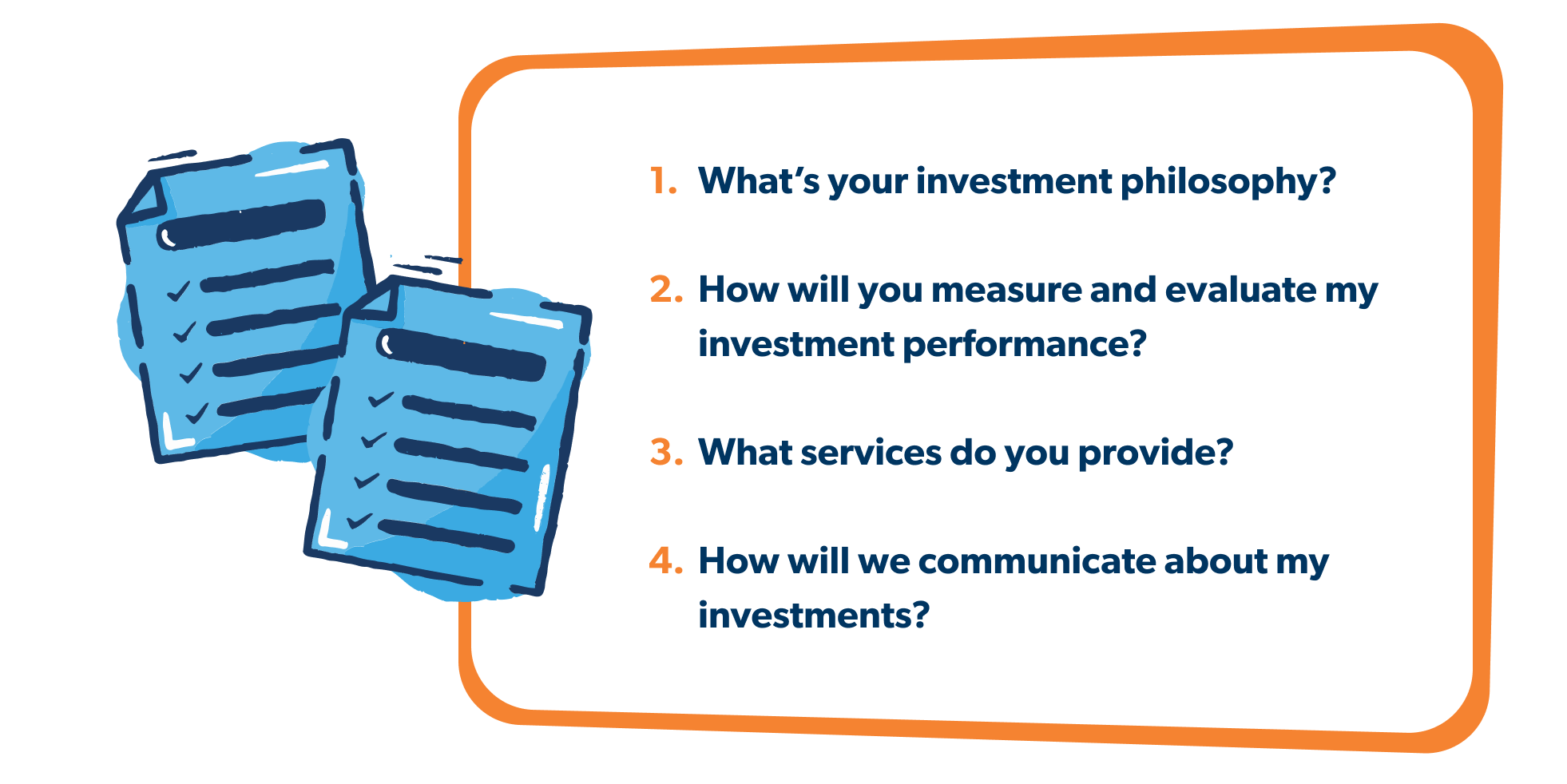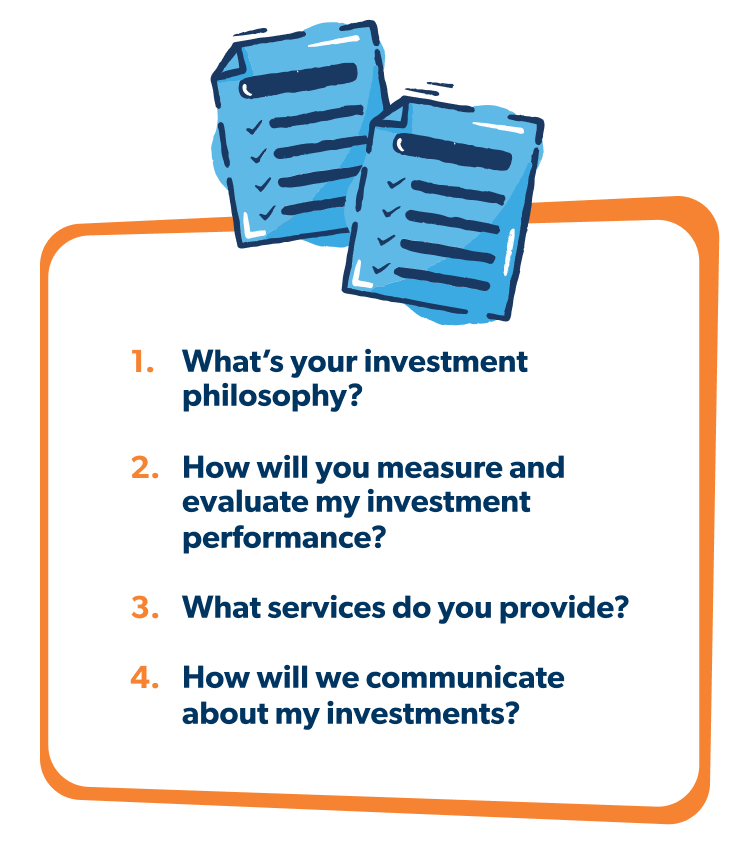 If you work with a SmartVestor Pro, they'll charge a fee to serve you—just like any other investment professional would. This payment arrangement is directly between you and the SmartVestor Pro. They're happy to answer any questions you may have.
There are typically three ways that SmartVestor Pros can charge for their services: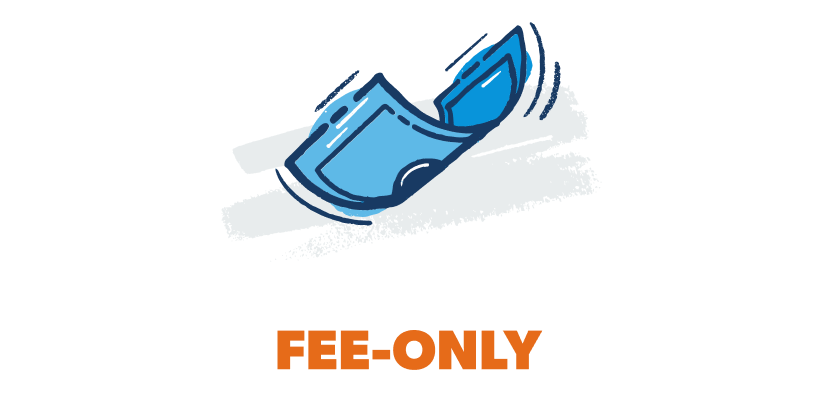 Charges can be an hourly fee, a flat fee or a retainer fee.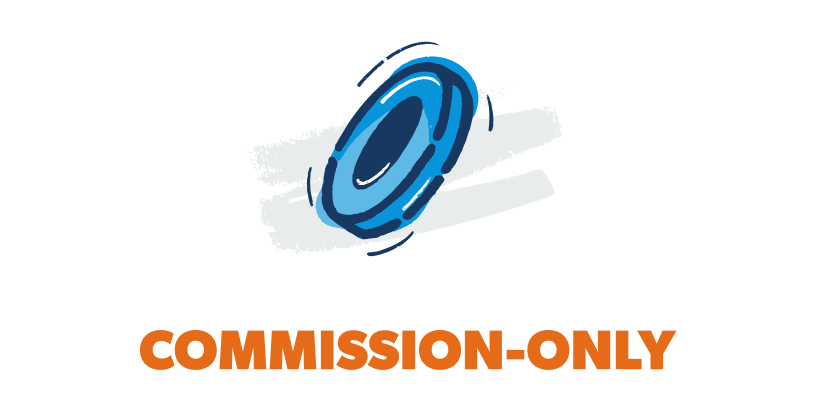 This is when you pay a portion of the money you invest—typically up front.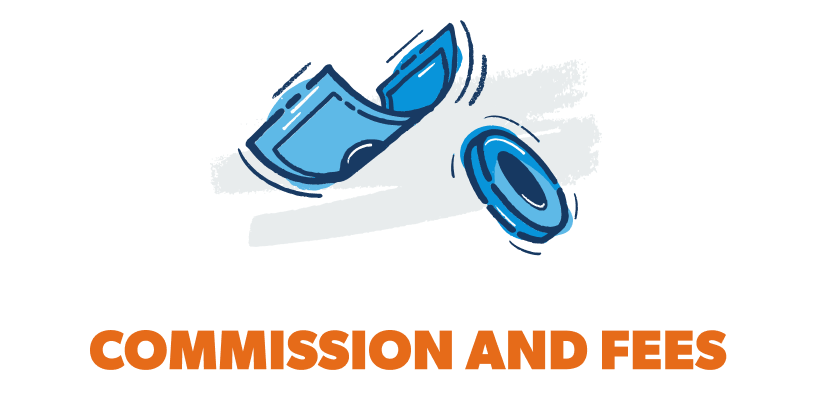 Some charge a combination of commission and fees.

Not ready to reach out to an investing pro yet? Here are additional resources and information to help.
Have a Question?
We're here to help! If you have a question about the SmartVestor program that's not answered below, call 866.523.8473 or send us an email.
Become a SmartVestor Pro
Are you a registered investing professional interested in joining our SmartVestor program?
Common Questions (and Answers)
How much does SmartVestor cost?

Nothing, zilch, nada. SmartVestor connects you to SmartVestor Pros for free.

Each SmartVestor Pro pays a fee to participate in the SmartVestor program. These fees are paid regardless of whether you decide to hire a SmartVestor Pro and are not passed along to you.

What should I expect after I fill out the form?

If you choose to share your information, up to five SmartVestor Pros will contact you within 24 hours to introduce themselves and help set up an appointment for you to interview them. Then, you can simply choose the SmartVestor Pro you want to work with.

If you decide to hire a SmartVestor Pro, you'll enter into an agreement directly with that SmartVestor Pro (or his or her firm) to provide you with investment advice. SmartVestor does not monitor or control the investing services the SmartVestor Pros provide.

What can a SmartVestor Pro help me with?

A SmartVestor Pro can show you how to make the most of your investments and help you create a plan to reach your retirement or other financial goals. And when the going gets rough—think stock market swings—they'll be the voice of reason that calms your nerves.

When should I start investing?

As a general guideline, we suggest you start investing after you're out of debt (other than your mortgage) and after you've saved 3–6 months of expenses in an emergency fund. You should discuss your own financial circumstances and investment goals with the SmartVestor Pro you choose.

Are SmartVestor Pros vetted and trained by Ramsey Solutions?

To join the SmartVestor program, the pros must:
• Work for investment adviser or broker-dealer firms that are not affiliated with Ramsey
• Have at least two years of experience as a registered investing professional
• Understand Dave Ramsey's 7 Baby Steps and agree to our Code of Conduct
• Participate in ongoing coaching with us to help maintain our high standards of customer service

The SmartVestor program does not provide investment advice or try to match you with a pro based on your individual needs. And it does not evaluate pros' investing skills or performance or provide training on investing matters.

It's up to you to make sure you're on the same page as your SmartVestor Pro about investing and to understand the performance of your investments.

Are SmartVestor Pros financial advisors?

The SmartVestor Pros you're matched with can include financial advisors and other types of financial professionals like investment advisors, financial planners, wealth managers and more. You may even see other terms like CFP (Certified Financial Planner), RR (registered representative) and RIA (registered investment advisor).

Think of "financial advisor" as an umbrella term that can represent many types of pros. Not everyone goes by the same title. But all SmartVestor Pros can help you invest. And many have additional specialties to help you with other financial goals like wealth management or estate planning.
SmartVestor™ is an advertising service for investing professionals operated by The Lampo Group, LLC d/b/a Ramsey Solutions ("Ramsey Solutions"). When you provide your contact information through the SmartVestor site, Ramsey Solutions will introduce you to up to five (5) investing professionals ("SmartVestor Pro(s)") that are in your geographic area. It is up to you to interview the SmartVestor Pros and decide whether you want to hire them. If you decide to hire a SmartVestor Pro, you will enter into an agreement directly with that SmartVestor Pro to provide you with investment advisory services. The SmartVestor Pros sign a Code of Conduct under which they agree to certain general investment principles, such as eliminating debt and investing for the longer-term, that are consistent with Dave's philosophy, but Ramsey Solutions does not monitor or control the investment advisory services the SmartVestor Pros provide.

The SmartVestor Pros have entered into an arrangement with Ramsey Solutions under which they pay Ramsey Solutions a flat monthly fee to advertise their services in the SmartVestor program and receive contact information for prospective investment advisory clients. The fees paid by the SmartVestor Pros to Ramsey Solutions are paid irrespective of whether you become a client of a SmartVestor Pro that advertises through the SmartVestor program and are not passed along to you. However, the presence of these arrangements may affect a SmartVestor Pro's willingness to negotiate below their standard investment advisory fees, and therefore may affect the overall fees paid by clients introduced by Ramsey Solutions through the SmartVestor program. Please ask your SmartVestor Pro for more information about their fees.

Ramsey Solutions is not affiliated with any SmartVestor Pros and neither Ramsey Solutions nor any of its representatives are authorized to provide investment advice on behalf of a SmartVestor Pro or to act for or bind a SmartVestor Pro. No investment advisory agreement with a SmartVestor Pro will become effective until accepted by such SmartVestor Pro.

Neither Ramsey Solutions nor its affiliates are engaged in providing investment advice. Ramsey Solutions does not receive, control, access or monitor client funds, account, or portfolios. Ramsey Solutions does not warrant any services of any SmartVestor Pro and makes no claim or promise of any result or success of retaining a SmartVestor Pro. Your use of the SmartVestor program, including the decision to retain the services of any SmartVestor Pro, is at your sole discretion and risk. Any services rendered by SmartVestor Pros you contact are solely that of the SmartVestor Pro. The contact links provided connect to third-party sites. Ramsey Solutions and its affiliates are not responsible for the accuracy or reliability of any information contained on third-party websites.