How SmartVestor Works
You'll get contacts who are laser-focused on their money goals. Here's how they'll find you:
An insanely motivated potential client learns about investing with a SmartVestor Pro through one of Ramsey's podcasts, books, social media, or a quick Google search.
They make the first move by filling out a form to connect with pros in their area (by zip code).
You and 2–4 other pros get their contact info, plus they get yours too. We want them to do their homework and chat with each of you—so you'll get a high-intent, educated client.
Built in marketing? Heck yes. We have a dedicated team that finds these folks who are excited to work with a pro.
Who Uses SmartVestor?
These contacts are locked in on Ramsey principles—like only starting or continuing to invest once they're debt-free. So they have the right mindset when it comes to their money.

And if they're not ready yet, we have a ton of resources that'll help them get there, so coaching won't fall on you!

"I've been able to grow my business by over $15MM in AUM in less than three years and have enjoyed working with all the clients. Having them walk out of your office with a sigh of relief and a smile because they are empowered by the plan and have financial confidence is my favorite part about being a SmartVestor Pro."

Nicole M., SmartVestor Pro for three years
"My affiliation with Dave and subsequent investment success led to me attracting new advisors to my team. This taught me skills in leadership and business ownership and larger and larger accounts started flowing my way. When I first joined, I managed about $6MM in AUM—that number as of today is over $150MM."

Richard J., SmartVestor Pro for ten years
"If you're thinking about joining, DO IT! Seriously, no gimmicks and a great opportunity to help others AND grow your practice. The clients we have worked with are dialed in, part of the process, and eager to save and invest for retirement."

Alex C., SmartVestor Pro for four years
"There's a lot of instant credibility and favor that comes with being a Pro. And fans of Dave Ramsey refer you to their friends and family. It's encouraging to know I will be receiving contacts regularly and I will always have new and prospective clients in the pipeline."

Randall N., SmartVestor Pro for one year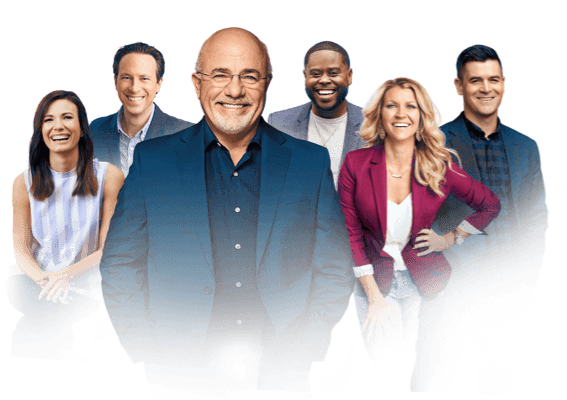 America's Trusted Voice on Money and Life
With a crew of world-class authors and speakers, Ramsey has the reach to find people who are in the best position to invest—and we'll give them your name!

More Questions?
Am I qualified to join SmartVestor?

We're looking for Registered Investment Advisors or Registered Representatives with two years of experience.

How much does it cost to join?

Short answer—it depends on the area you serve. Once you apply, we'll talk out specifics and nail down your total cost from there.

What happens after I apply?

Our team will see if you've got what it takes to join our network of all-star pros and that there's an opportunity in your area. Then we'll either call or email you!

What is Ramsey's investing philosophy?

We teach that you're ready to invest once you're debt-free with a 3–6 month emergency fund. Then (and only then!) you can take 15% of your income to invest in mutual funds.
Apply to Join SmartVestor
RamseyTrusted is our seal of approval in the marketplace—a symbol fans can look for to find service providers our team endorses. And sure, our providers are sharp folks, but industry know-how isn't what gets them the RamseyTrusted shield. They have to earn our trust by meeting Ramsey's high standards of excellent customer service before we ever allow them to work with our fans. And speaking of trust – you should understand that we get paid to promote the services of our providers and refer clients to them. Click here for more information about our compensation and conflicts of interest.