Real estate agents in general have an insanely high satisfaction rating. Nine in 10 buyers say they would work with their agent again or recommend them to others.
But there's always the chance that you could be the one in 10 who ends up with a bad agent with problems far more troublesome than having to wait a day for a return phone call. We're talking about some real deal-breakers:
Dishonesty
Failure to fulfill the obligations outlined in the contract
Repeatedly lowering your asking price without comps to back up the change
Lack of communication
An overall bad or rude attitude—to you or to potential buyers
Don't rip up your contract before you take the issue to the agent's real estate firm. Real estate agents and the companies they work for depend on referrals from satisfied clients, so give them the opportunity to make things right.
The Sticking Point
If you have a signed contract, you can't just start firing people like Donald Trump, no matter how badly you want to yell, "You're fired!" Check your contract for a cancellation clause, which will allow you to terminate your listing agreement before the contract expires.
Without a cancellation clause, the agent is not obligated to end the agreement early. But again, no agent wants to be known for forcing unhappy clients to stick to their contracts. If you explain the situation and respectfully request to end the agreement, most agents will agree.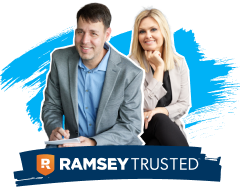 With the right agent, taking on the housing market can be easy.
Buy or sell your home with an agent the Ramsey team trusts.
Connect for Free
A Few Strings
Terminating a contract with your real estate agent is not always a clean break.
You may owe the agent a termination fee to cover their up-front costs.
You may have to wait out the remainder of the contract period before you can list your home with another agent.
And, if you sell your home to a buyer who first viewed the home while the contract was in effect, you may still have to pay a commission to the original agent.
By the way, these are all important points to consider before you sign an agreement.
A Stickier Situation
If the agent did not perform the duties outlined in the contract and you can prove it, you can claim breach of contract. Examples of breach of contract include:
failing to market your property
failing to present all offers to purchase your property
disclosing personal information about you, their client, to potential buyers
A word of warning: Accusing the agent of breach of contract could result in a lawsuit. That's more drama than most homeowners want, so a better option may be to simply let the contract expire, especially if the term is almost over anyway.
Find an Agent You Can Trust
When you're ready to find an agent you can count on to get your home sold, check out Dave's nationwide network of real estate Endorsed Local Providers (ELPs). Your ELP is high-energy, high-octane real estate professional in your market whose dedication to top-quality service has earned Dave's recommendation. Find your ELP today!
Frequently Asked Questions
How do you tell a real estate agent you chose someone else?

Unless you signed a contract agreeing to work with a real estate agent for a specific period of time, you can simply call, text or email your agent to let them know you've decided to work with someone else. This might feel like a difficult thing to do, but it's the right step if your agent isn't serving you with excellence. If you did sign an agreement, try explaining why you want to switch agents and see if they're willing to do the right thing and release you from the contract early.

How do you fire a real estate agent?

Simply contact the agent to explain you no longer wish to work with them. If you signed a contract agreeing to work with the agent for a specific period of time, try explaining why you aren't satisfied with the relationship. Your agent might be willing to break the agreement early to maintain a good reputation.
Did you find this article helpful? Share it!