Buying your first home can be really exciting, sure. But there's also a lot of stress involved in the process—especially when it comes to money. After all, buying a home is probably the biggest purchase you'll make in your life (outside of those two tickets you snagged to Taylor Swift's latest stadium tour).
To make the home-buying process easier for first-time buyers, the state of Florida offers a handful of first-time home-buyer programs to help in-state buyers secure their first mortgage and make a down payment. Now, there are some national programs designed for first-time buyers, but we're just going to look at what the Sunshine State has to offer. Let's go!
Florida offers its first-time home-buyer programs through an organization called Florida Housing, which was created by Florida's state government. One of the primary ways Florida Housing assists first-time buyers is through its mortgage program, which makes it easier for new homeowners to get a 30-year fixed-rate mortgage. The program works with conventional, FHA, VA, USDA and HFA mortgages.
To qualify, you'll need to apply for a mortgage with one of Florida Housing's approved lenders and have a credit score of at least 640. You'll also need to complete an approved home-buyer education course and not exceed the program's income and purchase price limits, which vary by county.1
While this program has good intentions by making it easier for first-time buyers in Florida to get approved for a mortgage, there's one problem: Florida Housing only offers 30-year mortgages, and those are a terrible deal.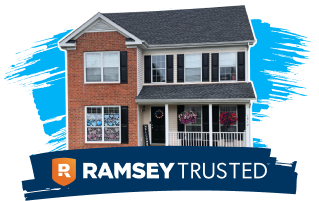 Get the right mortgage from a trusted lender.
Whether you're buying or refinancing, you can trust Churchill Mortgage to help you choose the best mortgage with a locked-in rate.
Connect With a Mortgage Expert
Let's say two of your friends—we'll call them Drew and Charles—are each buying a $225,000 home with a 20% down payment and a 4% interest rate on their mortgage. Drew decides to use a 30-year conventional fixed-rate mortgage, and Charles settles on a 15-year fixed-rate loan.
Now, for the time being, Drew's $859 monthly payment will be a bit smaller than Charles' $1,331 bill. But in 15 years, Charles will be done paying his mortgage and completely debt-free without a payment in the world. Drew, on the other hand, will have another decade and a half of payments ahead of him.
Plus, Drew will wind up paying a boatload more in interest than Charles over the long haul. Charles will pay around $60,000 in interest on his 15-year mortgage, but Drew will have to pay close to $130,000 in interest on his 30-year mortgage. That's an extra $70,000 in interest alone!
And what will Drew get for that extra $70,000? Slightly smaller monthly payments and the "privilege" of being in debt for an extra 15 years.
In case you haven't realized, 30-year mortgages are just plain dumb.
Florida Down Payment Assistance Programs
On top of its mortgage programs, Florida Housing offers a few major down payment assistance programs specifically designed for first-time home buyers. These programs, which take the form of either a second mortgage or a grant, must be paired with a mortgage from the Florida Housing program we talked about earlier—you can't get them a la carte like an order of guac or a salad.
Florida's primary down-payment assistance programs are the Florida Assist Second Mortgage Program, the Florida Homeownership Loan Program, and two HFA grant-based programs.
Florida Assist Second Mortgage Program
Also known as FL Assist, this program offers first-time home buyers down payment assistance in the form of a 0% interest deferred loan, which means you won't have to make payments on your down payment assistance until you pay off your primary mortgage. You can borrow up to $10,000 on conventional, VA, FHA or USDA loans.2

Find expert agents to help you buy your home.
Here's the catch: If you sell or refinance your home, the balance of your FL Assist loan will be due in full immediately. That means, if interest rates go down and you want to refinance your mortgage to take advantage, it will cost you up to $10,000 right out of the gate.
Plus, who wants to celebrate paying off their house by getting a five-figure bill in the mail? Probably someone who also celebrates their birthday by going to the dentist for a root canal.
Florida Homeownership Loan Program
This one's got an acronym too: FL HLP. It's a program that offers first-time buyers a $10,000 loan for their down payment, and it can be paired with FL Assist. But unlike FL Assist, FL HLP loans carry a 3% interest rate and monthly payments.3
Now, the monthly payment isn't that much—only $69.06. But you'll be paying it for 15 years, and that's on top of your house payment! Seriously, these loans are like a tomato juice stain in your favorite white t-shirt that won't go away no matter how much bleach you pour on it.
HFA Preferred and HFA Advantage Plus
Unlike the other two programs, HFA Preferred and HFA Advantage Plus provide down payment assistance in the form of a forgivable grant rather than a loan. That means, under most circumstances, home buyers who use this program don't have to pay that money back, which can be 3–5% of the home's value.4
But as you probably guessed, there's a catch: Only 20% of the grant is forgiven each year, meaning it won't be completely forgiven for five years. And if you decide to sell or refinance, or if you happen to pay off your mortgage before those five years are up, the deal's off—you'll have to pay back whatever balance hasn't already been forgiven.
Because this program takes the form of a grant rather than a loan, it's only available to approved buyers with low or moderate incomes.
Other First-Time Home-Buyer Programs in Florida
Florida Housing also offers two other first-time home-buyer programs designed for buyers in specific lines of work.
Salute Our Soldiers Military Loan Program
Available to active-duty servicemembers and most veterans, the Salute Our Soldiers Military Loan Program provides discounted rates on 30-year fixed-rate mortgages. It can also be paired with any of Florida Housing's down payment assistance programs.
But even with a discounted rate, a 30-year mortgage will still cost you a ton more in interest over the long haul than a 15-year loan. And like we talked about earlier, all you're getting in exchange for that extra interest is the privilege of being in debt for an extra decade and a half and slightly smaller monthly payments.
Seriously, that's about as good of a deal as a free haircut from a barber with really bad eyesight.
Hometown Heroes
Hometown Heroes is a down-payment assistance program from Florida Housing, and it's very similar to FL Assist. Like FL Assist, the Hometown Heroes program offers buyers down-payment assistance as a 30-year deferred second mortgage with 0% interest.5
The difference between FL Assist and Hometown Heroes, as you may have guessed from the name, is that Hometown Heroes was specifically designed for Floridians who serve the community in their full-time jobs. The list of eligible occupations includes licensed K–12 teachers, firefighters, police officers and other frontline workers.6
Hometown Heroes also offers larger loans than FL Assist—5% of the home's total value, up to $25,000.7
Should I Use a Florida First-Time Home-Buyer Program?
These programs can seem like great options, especially if you want to buy a house but don't have enough saved for a strong down payment. But you should not use them. In fact, stay far, far away. Why?
Well, for starters, all these programs require taking out a 30-year mortgage. And like we've talked about already, 30-year mortgages flat-out stink. If you take out a 30-year mortgage in your 20s, you'll still be making payments in your 50s. Who wants to be chained to debt for that long?
Plus, if interest rates go down at any point over those 30 years and you decide to refinance your mortgage, you'll have to come up with the cash to pay Florida Housing back for your second mortgage on the spot. Yeah, no thanks.
Here's the bottom line: As a first-time home buyer, you shouldn't buy a home unless you can make a strong down payment of 5–10% without a second mortgage or a grant. If you can't, then you're not ready to buy a home.
Relying on a second loan for a down payment means taking on more debt, and smaller down payments mean bigger monthly payments. With inflation still through the roof, the last thing anyone needs is bigger payments or more debt. After all, you want to own your house—you don't want it to own you.
So, instead of using these programs, buy your first home the right way by taking the time to save up enough cash for a 5–10% down payment—that you make on your own. Then, buy a home with a conventional 15-year fixed-rate mortgage, and make sure the monthly payments (including homeowners insurance, property taxes and HOA fees) are no more than 25% of your take-home pay.
By the way, you should also make sure you're debt-free and have a full emergency fund worth 3–6 months of your expenses saved before buying a home. Making monthly debt payments on top of your mortgage payment will keep you from saving and investing for retirement. And if you don't have an emergency fund, you will have a crisis on your hands the first time something goes wrong with your refrigerator, washer, HVAC unit or anything else in your new home (and trust us, something will go wrong).
If you're ready to buy a home, and you want to do it the right way, you need a top-notch real estate agent on your side. That's where our RamseyTrusted agents come into play. They're rock stars in your area you can count on to help you buy a home the right way—no government assistance necessary.
Did you find this article helpful? Share it!