On September 14, 2017, Kristy reached her turning point. In the parking lot of a post office, she saw an American flag and realized what true freedom was. Stepping inside, she mailed the final mortgage payment for her home, capping off 33 grueling but rewarding months of hard work and sacrifice.
For almost three years, this single woman working as a medical coder for $15 an hour found ways to trim her budget and earn more money so that she could make double, even triple, mortgage payments. Often times, that meant deciding between seeing a movie with friends or saving that $10 for the mortgage. In the end, her efforts were worth it.
"I owe nothing to anyone," Kristy says. "It was totally worth it, because I don't have a house payment."
Watch Kristy share her inspiring story of how she pulled herself up after getting laid off, took an $8-an-hour job at a bank, and found the courage to work harder than she ever had before. With an extra job at a local restaurant, she found the additional income she needed to attack her mortgage payments with gazelle intensity.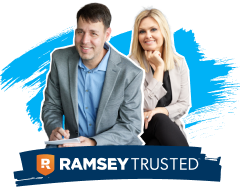 With the right agent, taking on the housing market can be easy.
Buy or sell your home with an agent the Ramsey team trusts.
Connect for Free
By avoiding consumer debt, always paying cash, and trimming expenses anywhere possible, Kristy paid off $48,000 in 33 months. It was hard work, but she was motivated. One year, she managed to live on just $3,600—for the year—and put everything else she earned toward her mortgage. When she reached the end, she knew it was worth it.
"I hadn't even missed anything. It was just how I lived; the way you learn to live," she says.
Imagine your life without payments! You can do it just like Kristy. Financial Peace University will show you how you can beat debt, build wealth, and change your future. Start watching FPU today!
Did you find this article helpful? Share it!