It was 4:40 a.m. and pouring down rain. I stood in the lobby of the Hampton Inn and tried to focus my mind on anything besides the stabbing hunger pangs in my stomach as I waited for the airport shuttle.
Since I had been speaking until late the night before, I hadn't eaten in almost 12 hours. That would be tough for anyone, but when you're in your second trimester of pregnancy like I am, you're hungry all the time.
As I stood there in the lobby, waiting, I reminded myself that everything would be okay because I would get food as soon as I got to the airport.
Then I got a text: "Your flight has been delayed from 6 a.m. to 7:45 a.m."
I went back up to my room, crawled into bed, and set my alarm for the 6 a.m. airport shuttle. I lay there trying to sleep but the shooting pains in my stomach wouldn't let me relax. My body was demanding that I eat but I just kept telling myself, When I get to the airport, I'll get food and everything will be okay.
Finally, I drifted off.
I'm not sure how it happened, but the next thing I knew it was five minutes until 7 a.m. I shot out of bed, my heart pounding out of my chest, and threw on my hat and shoes. I bolted downstairs to catch the 7 a.m. shuttle.
When I got to the airport and through security, I arrived at my gate to find everyone already boarding. I had missed my boarding group, but that didn't matter because I made it.
I got on the plane and sat down, trying to take a deep breath and calm my nerves. I prayed in that moment, "God, thank you for getting me on this plane." And I felt God speak these words to me immediately, "I'm going to take care of you." I fought back the tears and smiled at the truth in those words.
But as my nerves settled and my breathing slowed, another sensation took over: hunger. It was a deep, consuming, blinding, painful hunger. In my rush to the airport, I hadn't had time to grab food. And with a two-hour flight ahead of me, that meant 16 hours without food!
I grabbed the in-flight menu to see what I could purchase beyond the free peanuts and pretzels. There was nothing. My only hope at this point was to beg the Southwest flight attendant to give me 15 bags of pretzels.
I waited until everyone boarded. The pangs continued. I waited until we took off. Nausea had set in and I started to feel dizzy. I waited until we got to 10,000 feet and then the flight attendant finally came by my row.
"I am so sorry to bother you, but I overslept, didn't get to eat and I'm pregnant," I said. "Can I have as many pretzels as you can allow? I'm just starving."
What she said next brings tears to my eyes even now.
"I have a sausage and egg biscuit. Would you like that?" she asked. "Let me go get that for you."
I nodded, unable to speak, as she walked to the front of the plane and returned with breakfast—her breakfast. It was a warm sausage and egg biscuit from Au Bon Pain and a can of apple juice.
I knew the polite thing would have been to decline, but I couldn't. I was desperate. I ate her breakfast as tears streamed down my face and onto my tray table.
Want to build a non-anxious life? Learn how in Dr. John Delony's new book.
God's words rang in my ears again: "I'm going to take care of you." I will never forget that moment when God showed up in the form of a Southwest flight attendant—when a complete stranger cared.
There's no company policy that prepares someone for serving a ravenous pregnant woman on a plane. It's an act of service that can't be trained by a leader or taught in an employee handbook.
You can be the most inspirational leader in the world and have the most motivational mission around, but you can't make someone else care. People care (or don't care) because of who they are.
So regardless of what type of business you're in or in what capacity you lead, your best asset will always be people around you who genuinely care about their work, their coworkers and their customers. Of course, you want to hire competent, skilled team members who are high-performing individuals. But above all else, you want to hire people who care.
***
Update 9/4: After my husband wrote a letter to Southwest thanking them and her, and this story posted online and spread like wildfire, Southwest reached out to me on Twitter to find out more information to celebrate her.
Update 9/11: The flight attendant, Allyson, was on my flight home from Baltimore! I let her know we wrote Southwest in hopes that they would recognize her and I also got to thank her again and share this blog with her!
Update 12/17: Southwest is doing a story on Allyson to celebrate her and we shot the video this week!
Update 6/9/15: Southwest posted the video celebrating her on their blog!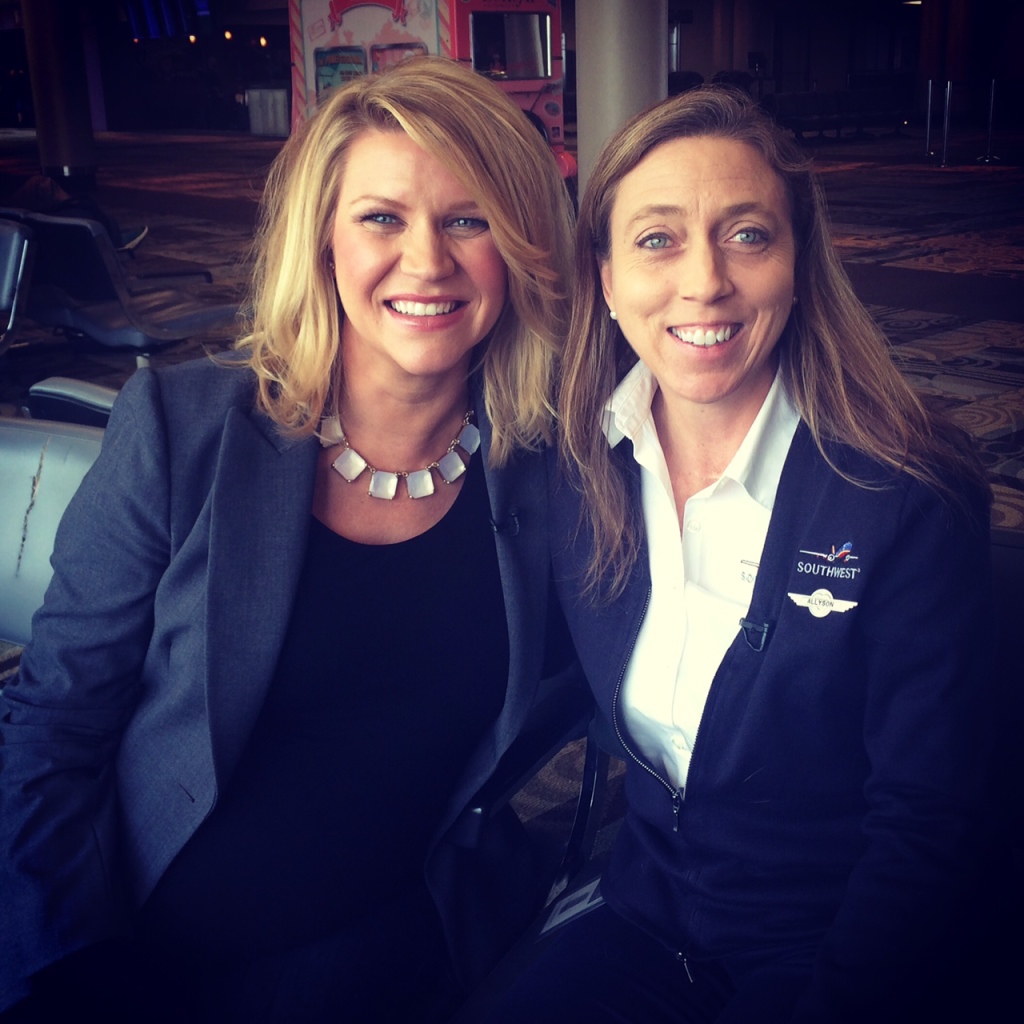 Did you find this article helpful? Share it!