The Rachel Cruze Show Recap: Tips for Leading a Life You Love
3 Min Read | Sep 23, 2021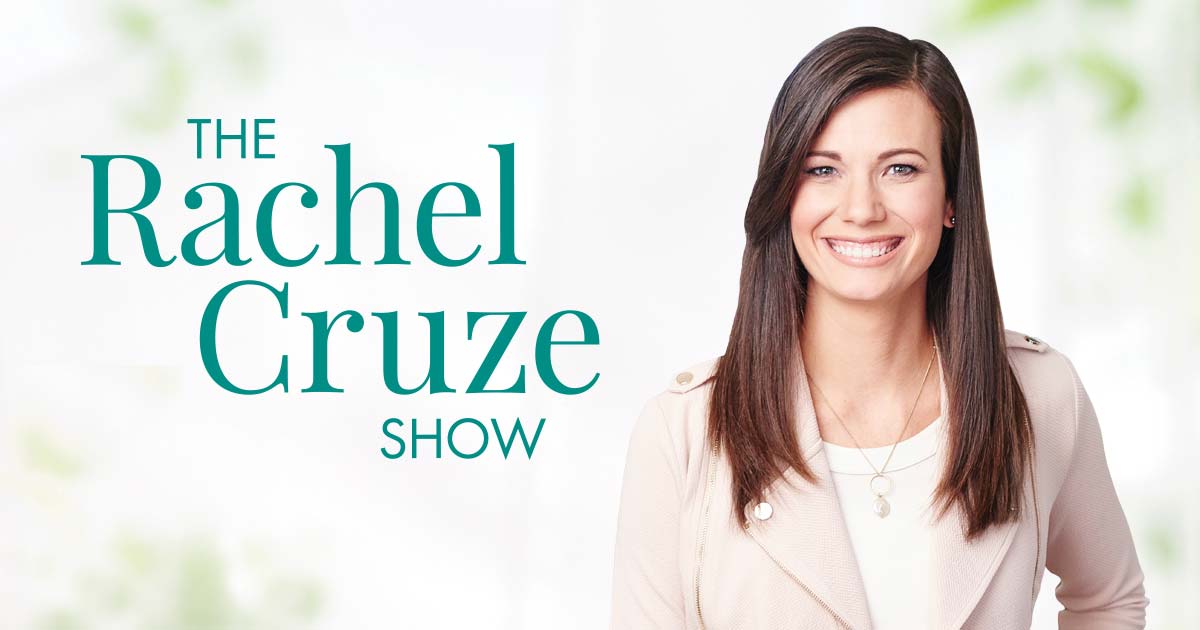 Are you ready to love your life, not theirs? Rachel Cruze offers practical tips on how to lead a life you love in her new four-part series, The Rachel Cruze Show. If you're behind on the first two episodes, don't worry—we'll catch you up to speed.
Episode 1 – Money and Relationships: It's NOT Complicated
Rachel's first episode features guidance for couples on how to work together and budget as a united front. It may be easier said than done, but it's doable! Just ask Tennessee couple Joe and Robyn. They share their story and talk about how they use EveryDollar to budget for their family's needs.
In the next part of the show, Rachel talks about a blunder in marriage that many of us may not even know we're committing—financial infidelity. Sounds serious, doesn't it? That's because it is! Financial infidelity is intentionally hiding a purchase or an account from your spouse. You know . . . like busting the budget on a big online sale or not disclosing that other credit card you keep on the side.
Rachel clarifies, however, that there is a big difference between this and simply being financially irresponsible—like when you truly forget to let your spouse know about an out-of-the-ordinary purchase. She even shares her own hilarious story of when she unknowingly did this.
To wrap up the episode, Rachel heads to the kitchen and welcomes Cassie Kelley, founder of Womanista.com and wife of Lady Antebellum's Charles Kelley, to the show. They make a delicious—and super easy—berry trifle as Cassie shares some things she has learned about marriage and money in her own life. Be sure to sign up for Rachel's newsletter to get the full recipe!
Episode 2 – Don't Let Today's Purchases Steal Tomorrow's Joy
In the second episode of The Rachel Cruze Show, Rachel walks through how to save money while still enjoying what you love. She begins by sharing eight money-saving tips for everyday life that can help you find extra money in your budget, including shopping at the dollar store, utilizing curbside pickup at the grocery store, and using the clip system to manage your cash.
Rachel then welcomes Amanda and Bethany from Whoa, wait. Walmart? to the show to talk about their affordable fashion finds for the summer. You'll be pleasantly surprised to see the affordable and trendy outfits they piece together—all from Walmart!
During the final portion of the show, Rachel's sister, Denise, stops by to discuss the importance of treating yourself in the midst of living on a budget. Their advice? Look for small indulgences that are budget friendly. Split a dessert at your local bakery, hit up the half-priced appetizers during happy hour, or check out a book from the library!
What about if there's something you have your eyes on, but you know its price tag is way too big for your budget? Denise suggests saving $5 a week. Then, at the end of summer—you guessed it—treat yourself!
Get fully caught up on Episode 1 and Episode 2 now! Visit Rachel's channel for everything you missed. And don't forget—there are still two new episodes of the show coming your way later this summer! Stay tuned!
Did you find this article helpful? Share it!