How SmartDollar Contests Can Keep You Moving Forward With Your Money
3 Min Read | Sep 20, 2021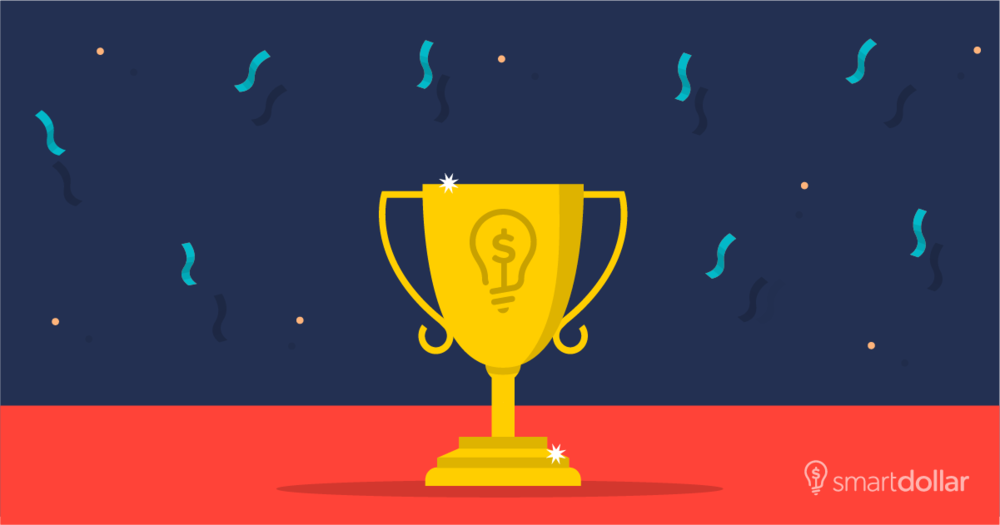 Have you checked your SmartDollar wellness score lately? How are you progressing with the Baby Steps? And maybe most importantly, how much financial turnaround have you seen from paying down debt and saving up money?
If you're looking for an exciting way to boost your progress, consider throwing a little competitive energy into your efforts! We've found that when employees participate in SmartDollar user contests, they're not only motivated to win money, but they're also more engaged than ever with the program.
Maybe it's the prospect of a prize, or maybe it's the reminder of how much better it feels to be building wealth than blowing it. Either way, contests help users get motivated with their money. And the numbers show the behavior change lasts!
Growing Engagement
We're used to seeing plenty of interaction with our SmartDollar Baby Step videos, lessons, tools and blog content. After all, crystal clear teaching around money is inspiring when you find it! But what's really gotten our attention has been the way traffic spikes during contests. Nearly two-thirds (64%) of all users are signed in at some point during the giveaways! That kind of engagement keeps the wins coming for both employers and workers as SmartDollar users nationwide stay intense with the Baby Steps.
Racking Up Points
One of the coolest features of our dashboard is the SmartDollar Points system. Users love these because they help you to feel and visualize how much progress you're making in understanding the basics of personal finance. And many employers even tie the points in with company benefits and incentives! If you're looking to max out your own points, there's no time like contest time. The average number of SmartDollar Points earned per user goes up 22% across the board during our contests!
Becoming Consistent Budgeters
Perhaps the most hopeful stat we've seen around contests is related to increased budgeting among our users. Whenever we run one, we've seen 6% of users who participated in the contest begin budgeting with EveryDollar for the first time, and continue that habit after the contest was over. And that doesn't include other users who get started budgeting in other formats!
As you can see, contests have a way of getting people fired up and moving in the right direction with their money. They listen more, read more and win more. They begin giving every dollar a job as they move out of debt and into a savings mindset. What's not to love? Just in time, we're running another exciting SmartDollar contest this fall!
SmartDollar enrollees, whether contests are your thing or not you can watch the lessons whenever you need more inspiration and reminders about why you're doing this. From saving your emergency fund to working your debt snowball, it's often the early quick wins that have the most impact in motivating you to change key behaviors with money.
Don't have a SmartDollar login? Contact your HR department for info on how to enroll or read more about bringing SmartDollarto your company here!
Did you find this article helpful? Share it!