The COVID-19 pandemic's impact on businesses made for a heck of a year (or 10 years . . . at least, that's what it felt like). Both businesses and employees felt the weight of the lockdowns, isolation and lost revenue. But that's not news to you—it's the reality many business and HR leaders (maybe even you) are still living in and having nightmares about.
But the most important thing to do during hard times—besides getting through them—is to learn from them. And there was a lot to learn from the pandemic. For many companies, the way they do business has changed forever.
The Impact of COVID-19
Businesses of all sizes across the country had to lay off or furlough their employees. And some had to close their doors for good. But we wanted to know exactly how the pandemic affected businesses and their approach to employee benefits. Why? Because benefits are the best way for businesses to support their employees as things start to return to normal.
So for our 2021 Financial Wellness Benefits Study, we surveyed more than 1,000 business leaders in many different companies across the U.S. to take a look at some of the challenges and consequences they and their employees dealt with—and still deal with today. What we found was unsettling, to put it mildly.
Revenue was the most powerful way to show how successful a business was during the pandemic. And when we asked these business leaders how things went, it wasn't good. It wasn't even okay. Four in 10 (that's 40%!) said they lost revenue in 2020.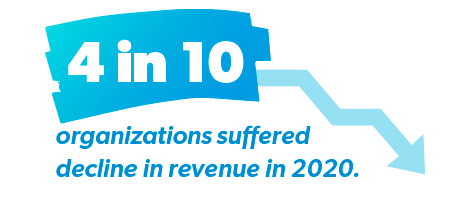 But lost revenue doesn't even begin to tell the whole story. For employees, the battle took a more personal toll. Out of the leaders we talked to, 77% said their employees' mental health took a hit, 75% said day-to-day business operations suffered, and 68% said employee financial health suffered. Those are huge problems.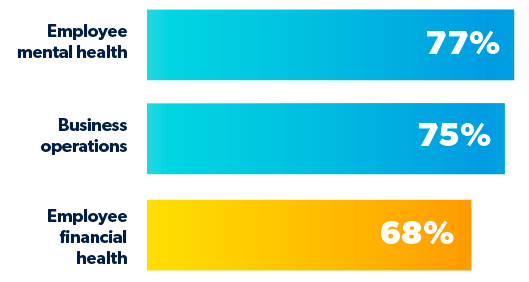 But there is good news about employee financial health. Those same leaders said the pandemic highlighted employee financial distress and raised the priority for financial wellness. Now, there's hope that employers will start offering their teams some life-changing benefits like financial wellness.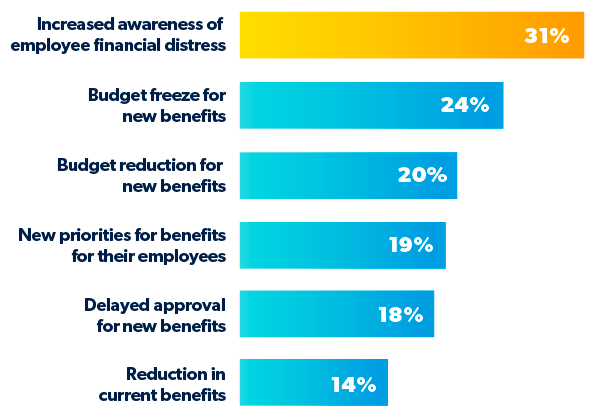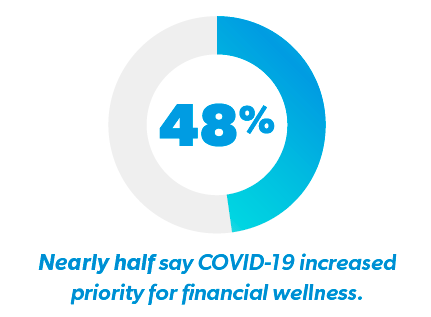 What Should Business Leaders Do Now?
The pandemic proved that American businesses and their employees weren't ready for a rainy day, let alone something this life-altering. But despite the cost of COVID-19, there's a light at the end of the tunnel—recovery. And a crucial part of companies fully recovering from the pandemic year is that their employees recover from it too. That's where financial wellness benefits come in. Armed with the right financial tools and resources, employees and businesses can be ready for the unexpected and have hope for the future.
Want to learn more about financial wellness? Check out The 2021 SmartDollar Financial Wellness Benefits Study!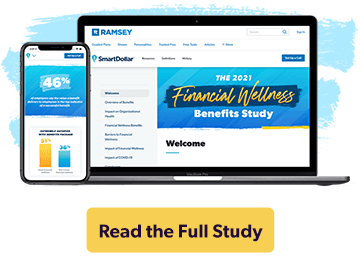 Did you find this article helpful? Share it!