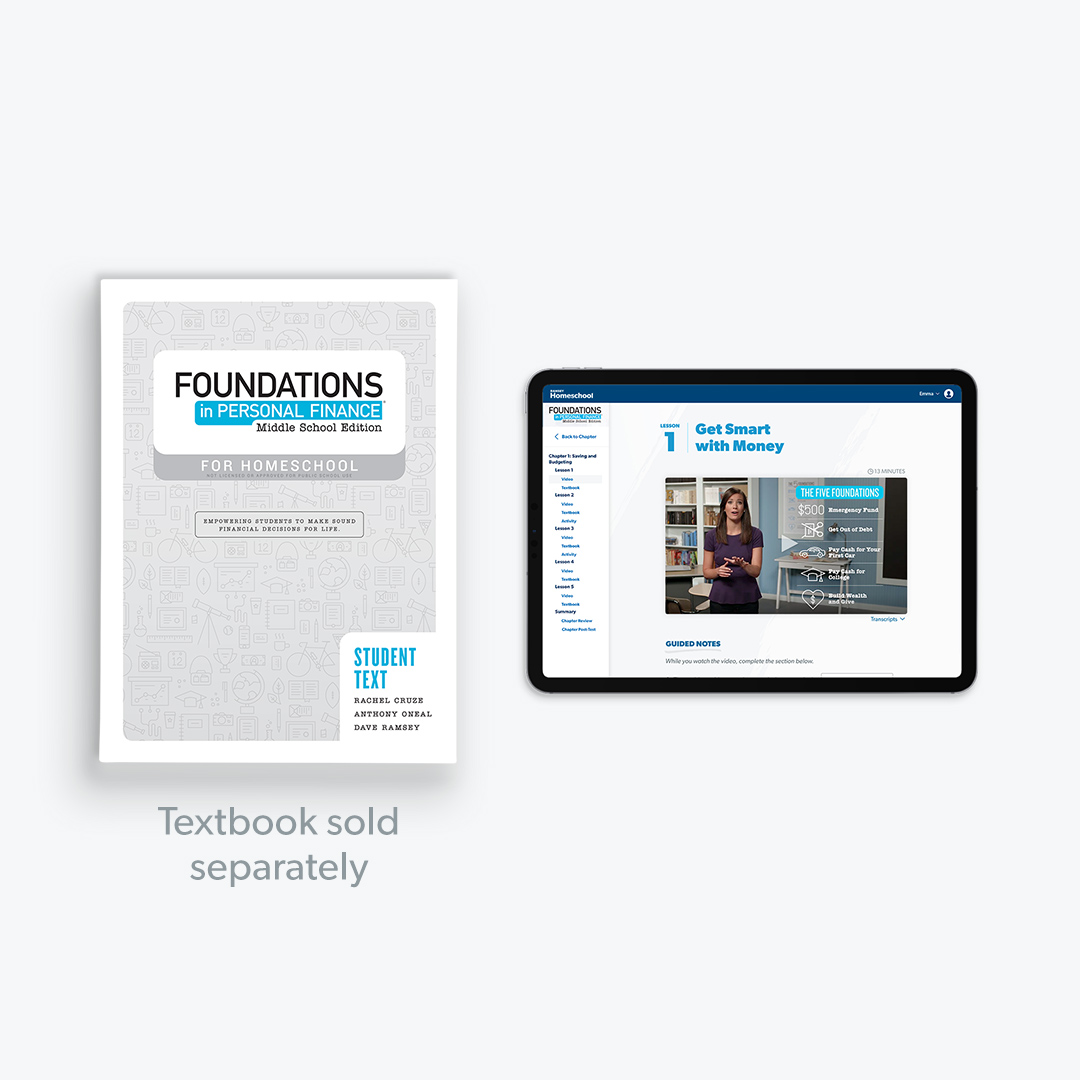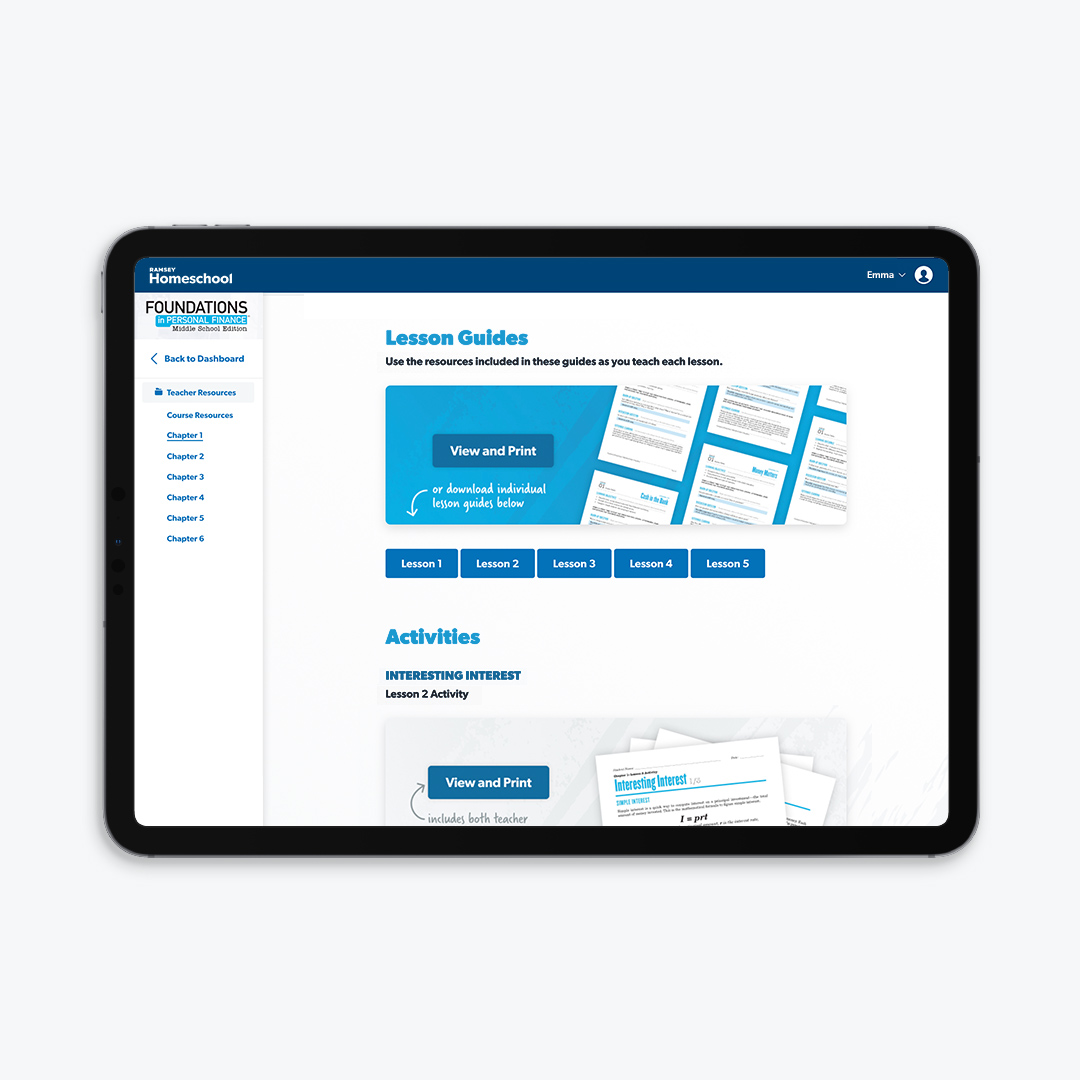 New! Foundations in Personal Finance: Middle School Edition for Homeschool
Available with a Ramsey Homeschool Membership
Description
Personal finance shouldn't be complicated. You can teach your teen to handle their money the right way with Foundations in Personal Finance. But—this isn't just any boring course. It's a life-changing curriculum that's totally transforming how teens think about money. Because taking out student loans and living paycheck to paycheck shouldn't be the norm. And that's why Foundations teaches your teen how to save an emergency fund, pay cash for their first car, make (and stick to) a budget that works, graduate college debt-free, and more!
Dave Ramsey and our team of experts teach all the content for you—so you don't have to sweat it. They trade boring formulas and theories for time-tested principles, real-life examples and humor (yep, learning about money can be fun!). With Foundations, your teen will learn the money skills they'll need now and for the rest of their lives—and actually enjoy doing it.
The Foundations in Personal Finance: Middle School Edition for Homeschool curriculum is available with a Ramsey Homeschool membership. Each course includes a digital textbook. After you create your membership, you'll have the option to purchase print textbooks.
Curriculum Features:
6 chapters with 22 lessons
Engaging video lessons taught by Ramsey experts
Teacher resources (lesson guides, activities, transcripts and more!)
Scripture reference guide for additional study on the biblical view of finances