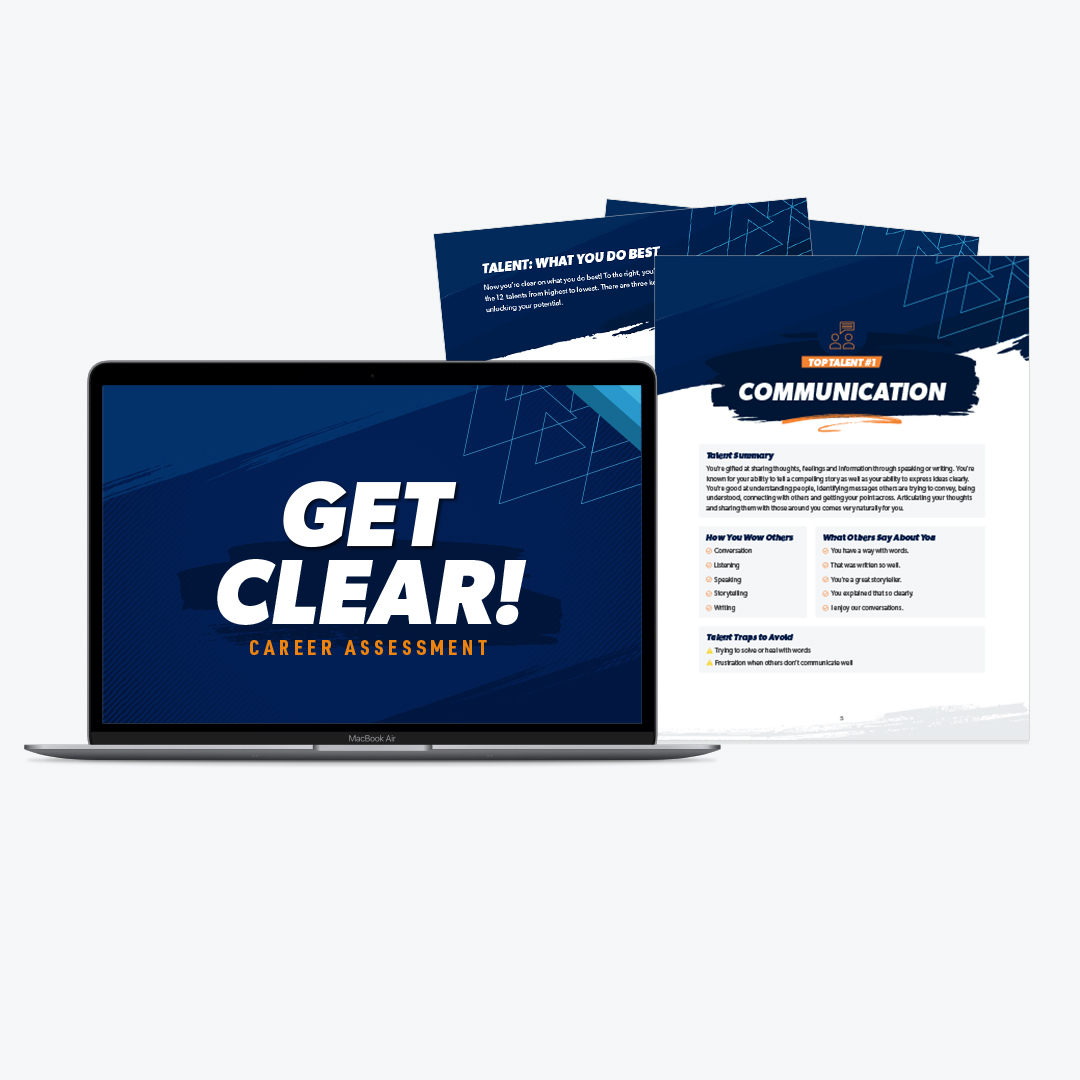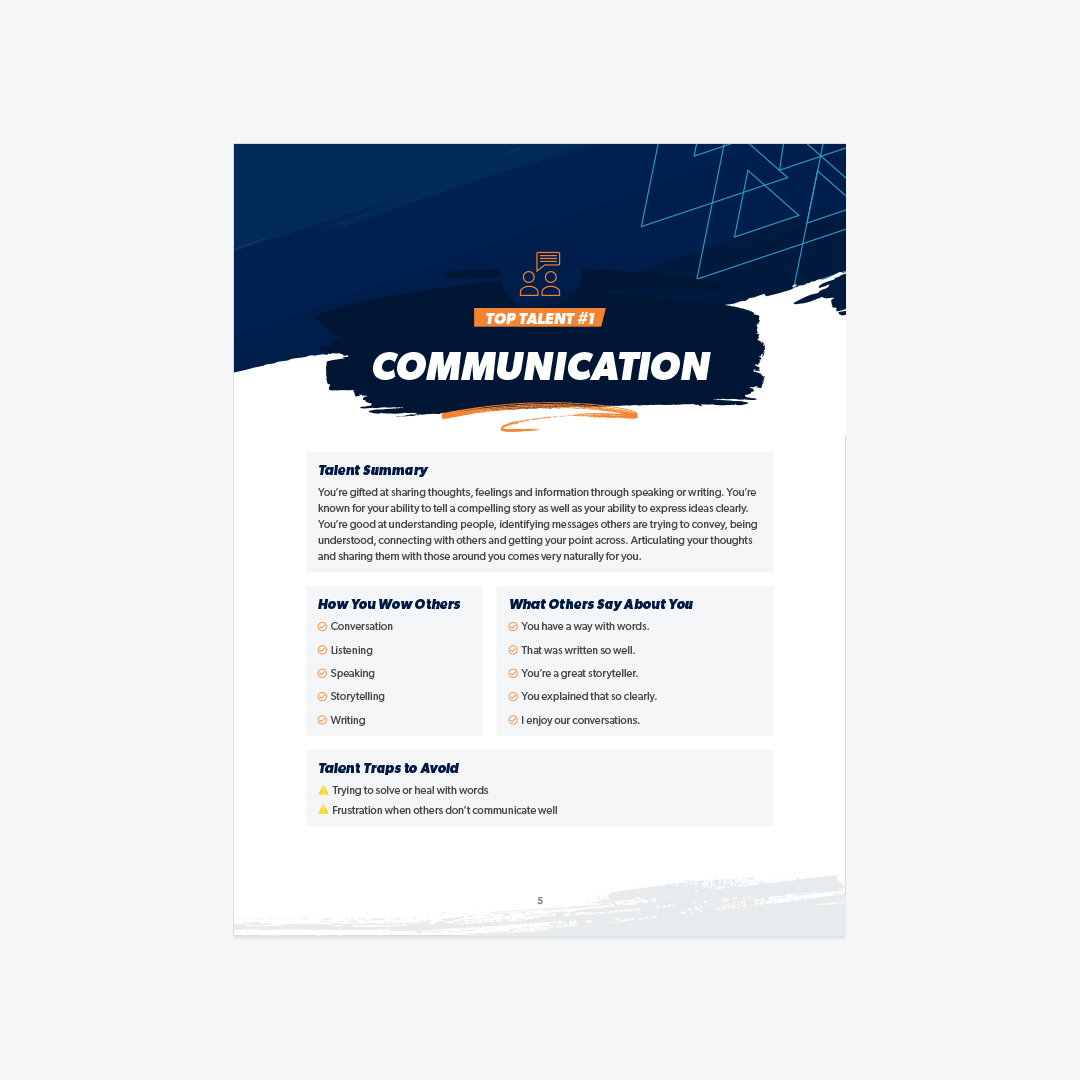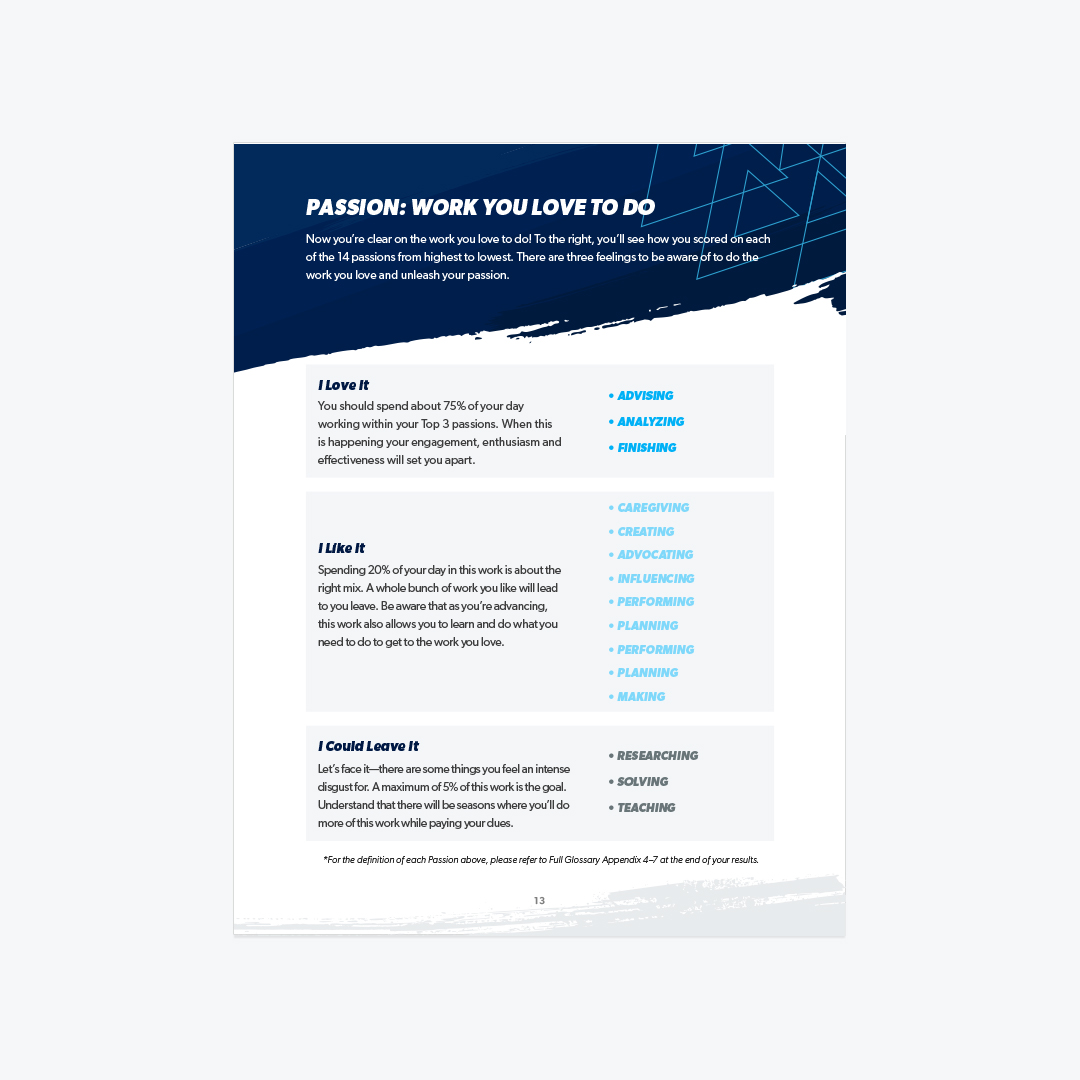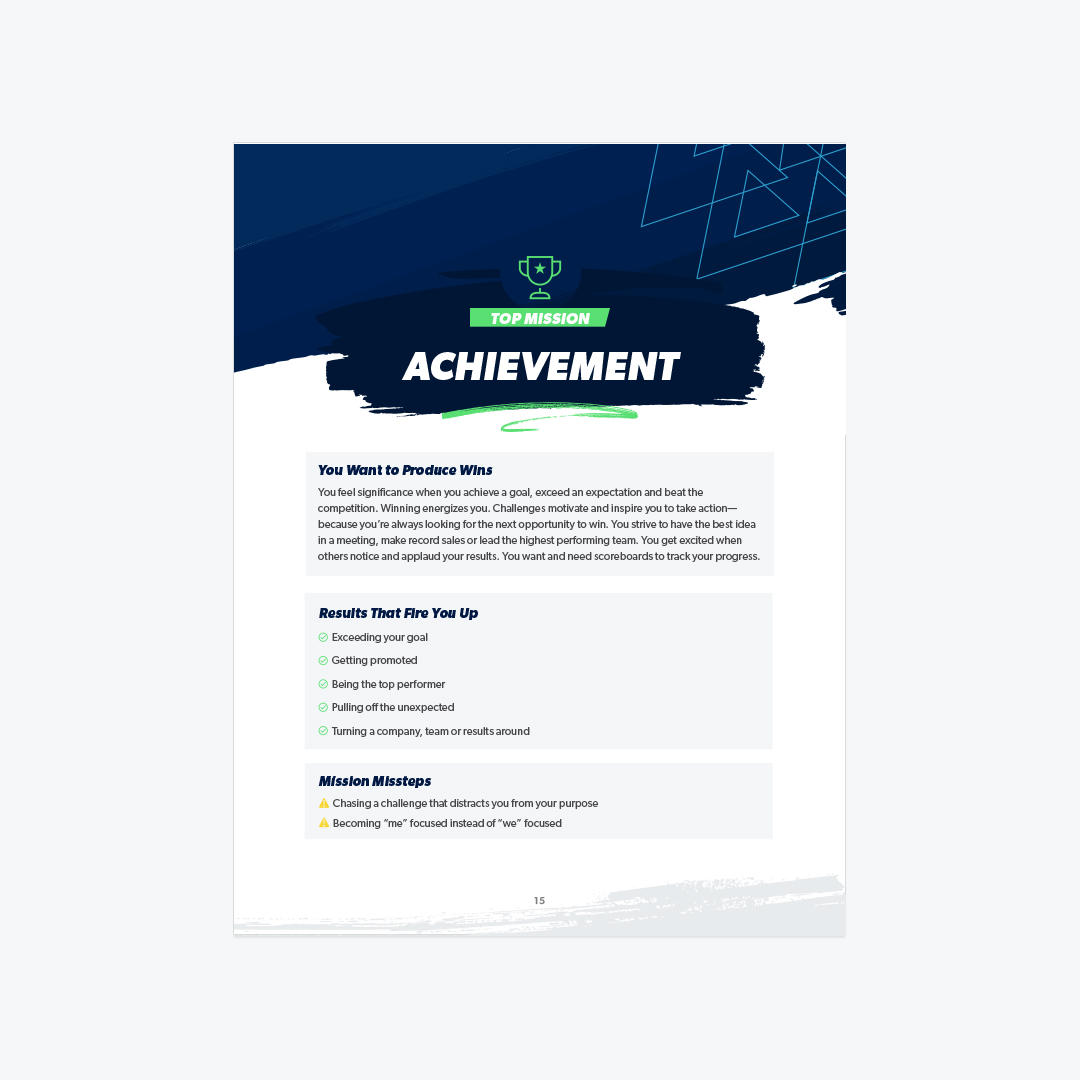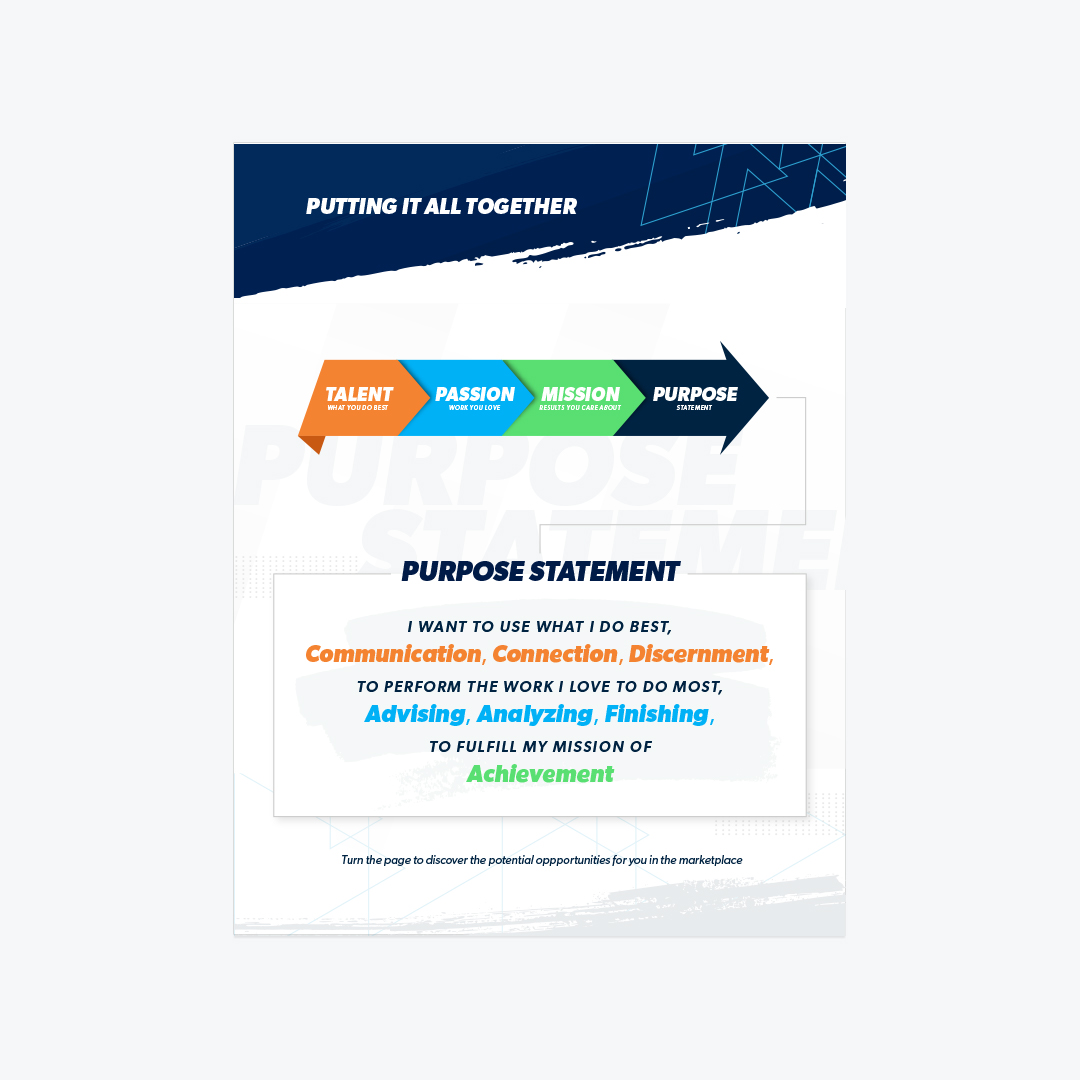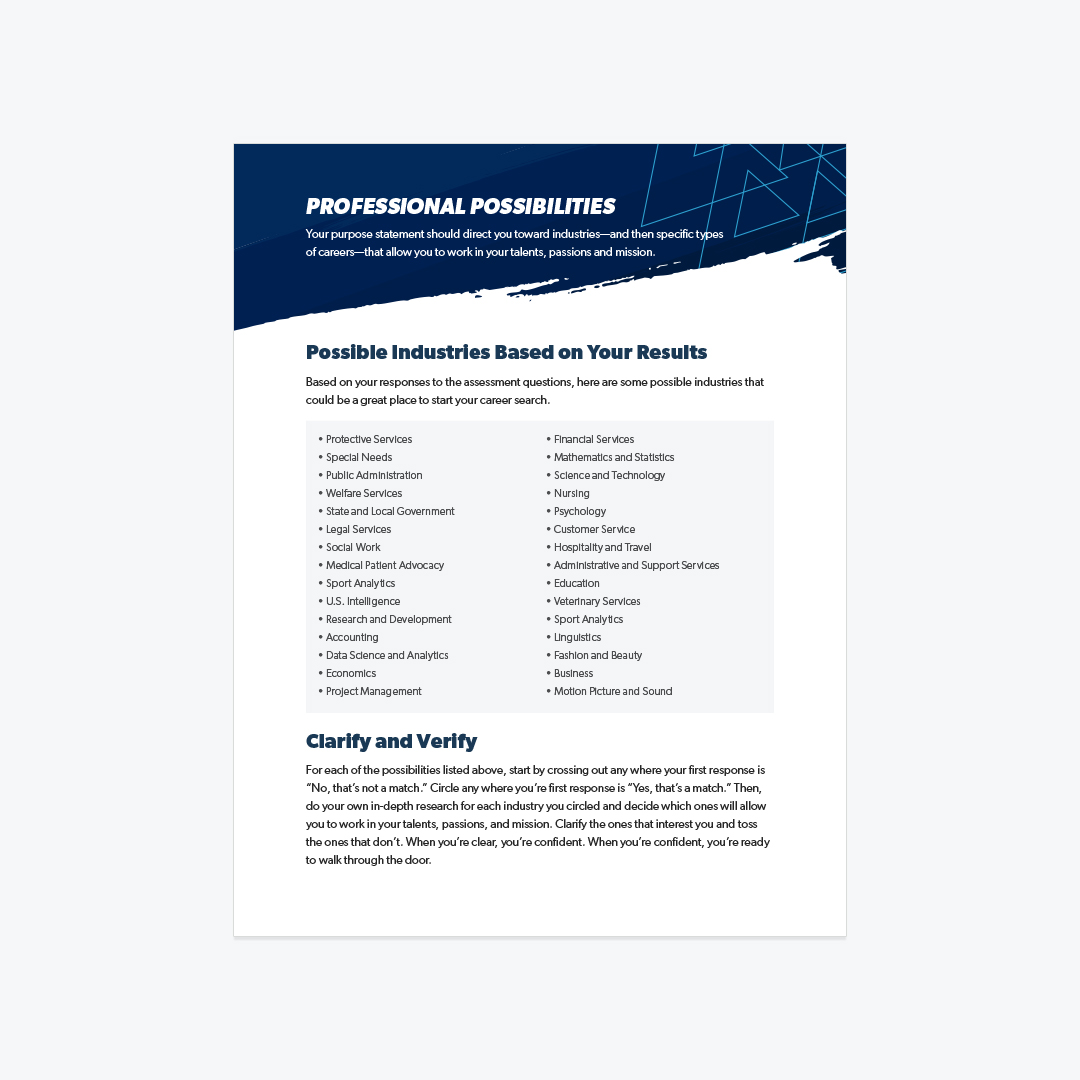 New! Get Clear Career Assessment
Your Customized Guide to Finding Meaningful Work
Description
Ken Coleman, America's Career Coach and #1 bestselling author, is on a mission to help people discover the contribution they were created to make through their work. And now it's your turn.
You're about to get clear on what you were born to do. After you complete this quick and easy assessment, you'll get a custom report that clarifies and verifies your top talents, your top passions, and your professional mission. You'll also have a unique purpose statement that will help you discover multiple options to do meaningful work in your career.
Your assessment and results will lead you to understanding:
Your Top Talents—What you do best

How you wow others
What others say about you
Talent traps to avoid

Your Top Passions—The types of work you love to do

Work you love to do
Passion pitfalls to avoid
How to perform your passion

Your Top Mission—The result you want your work to produce

Results that fire you up
Mission missteps
How to accomplish your mission

Your Personalized Purpose Statement

A sentence that brings together your talents, passions, and missions to summarize your strengths and help you get specific in your career direction.

Your Professional Possibilities

A list of industries and jobs that could be a great place to start your career search based on your results.
This report aligns all of these aspects to help you discover the contribution you were created to make through your work. That sounds pretty exciting, doesn't it? Let's get started!
What's Included?
Get Clear Career Assessment

Personalized Purpose Statement

Professional Possibilities
Customer Ratings and Reviews
About Ken Coleman
FAQs
What happens after I purchase?
After completing your purchase, you'll receive an email titled "Here's Your Get Clear Career Assessment Access Link" filled with instructions and your access link so you can take the assessment. Your access link is good for one use only. After you complete the assessment, you can download your personalized results. You'll also receive an email with your results.
How long does the assessment take to complete?
The assessment can take between 10-15 minutes to complete. Remember, there's no right or wrong answer, so go with your first instinct!
How do I receive my results?
After you complete the assessment, you can download your personalized PDF results instantly. Plus, you'll receive an email with your results shortly after you complete it.
How many access codes do I receive when purchasing the assessment?
You'll receive one access code which is good for one use.
Can I share my results with others?
Yes! Simply download your results PDF to share, or share the results link from your email.
What do I do with my results?
Hold on to your results so you can look back and reference them whenever you need some clarity. Life is going to take you on detours. Circumstances will fog your vision and cause confusion. You'll still be okay because you've learned how to get clear. And knowing you can retreat to clarity at any time means, no matter what comes at you, means you'll be able to get up, dust yourself off, and find the path back to your career sweet spot. Plus, take your career journey to the next level with Ken Coleman's new book, From Paycheck to Purpose, to learn the seven proven stages and clear path to doing work you love.
Shipping & Delivery
Online Access Code
When you purchase a voucher item, you'll receive an email after completing your order. In this email you'll be provided both a link and a unique online access code. To access your product, click on the link and enter your unique voucher code when prompted.