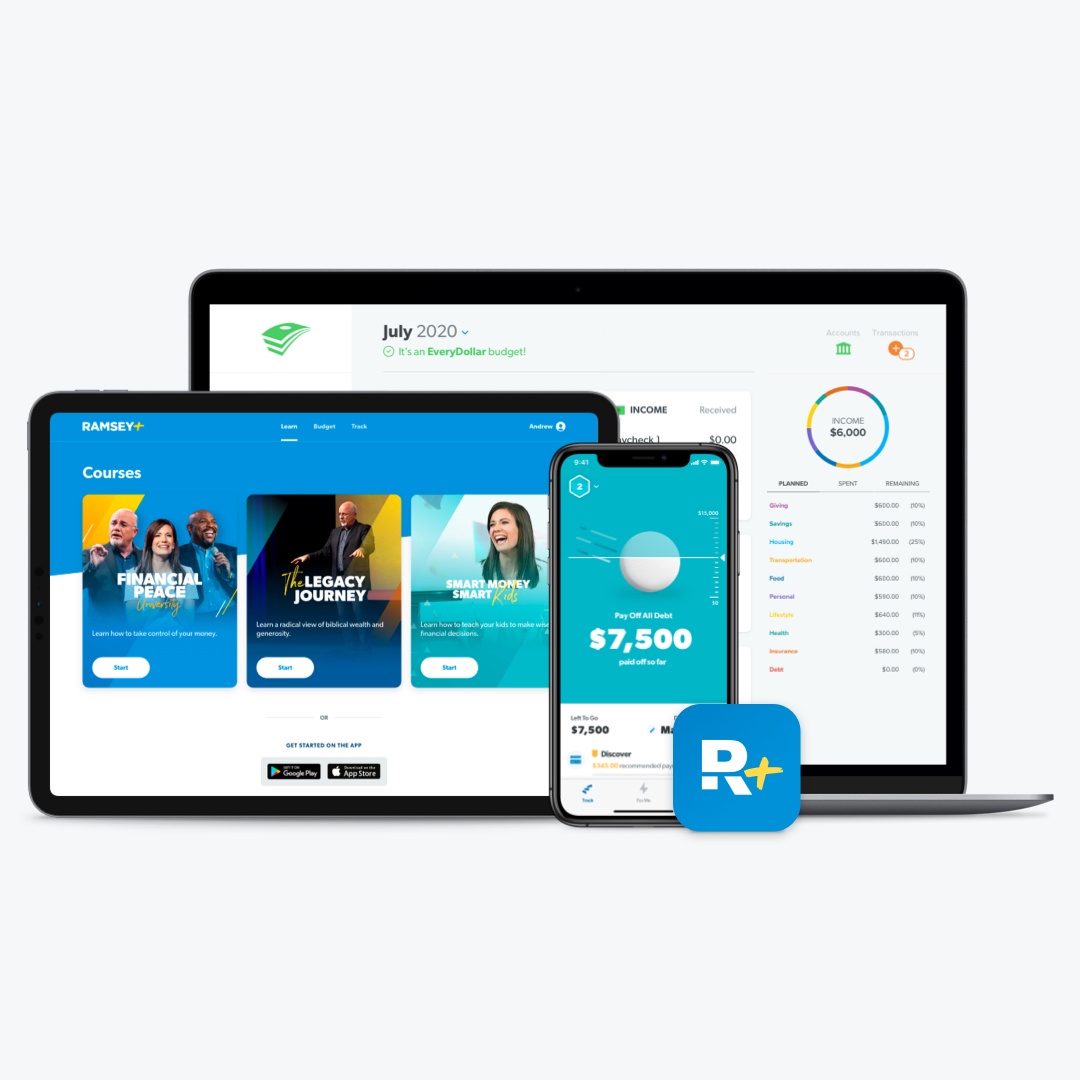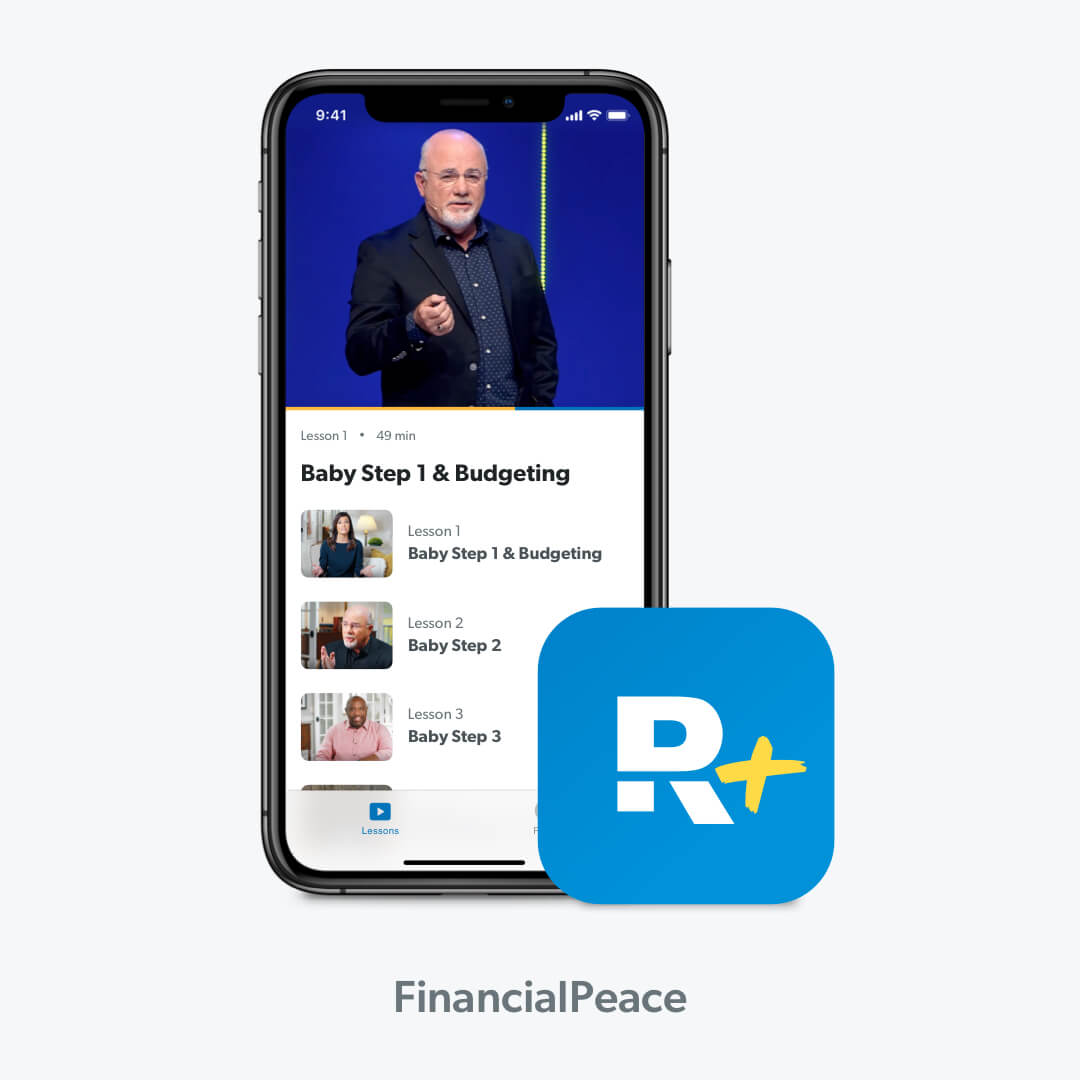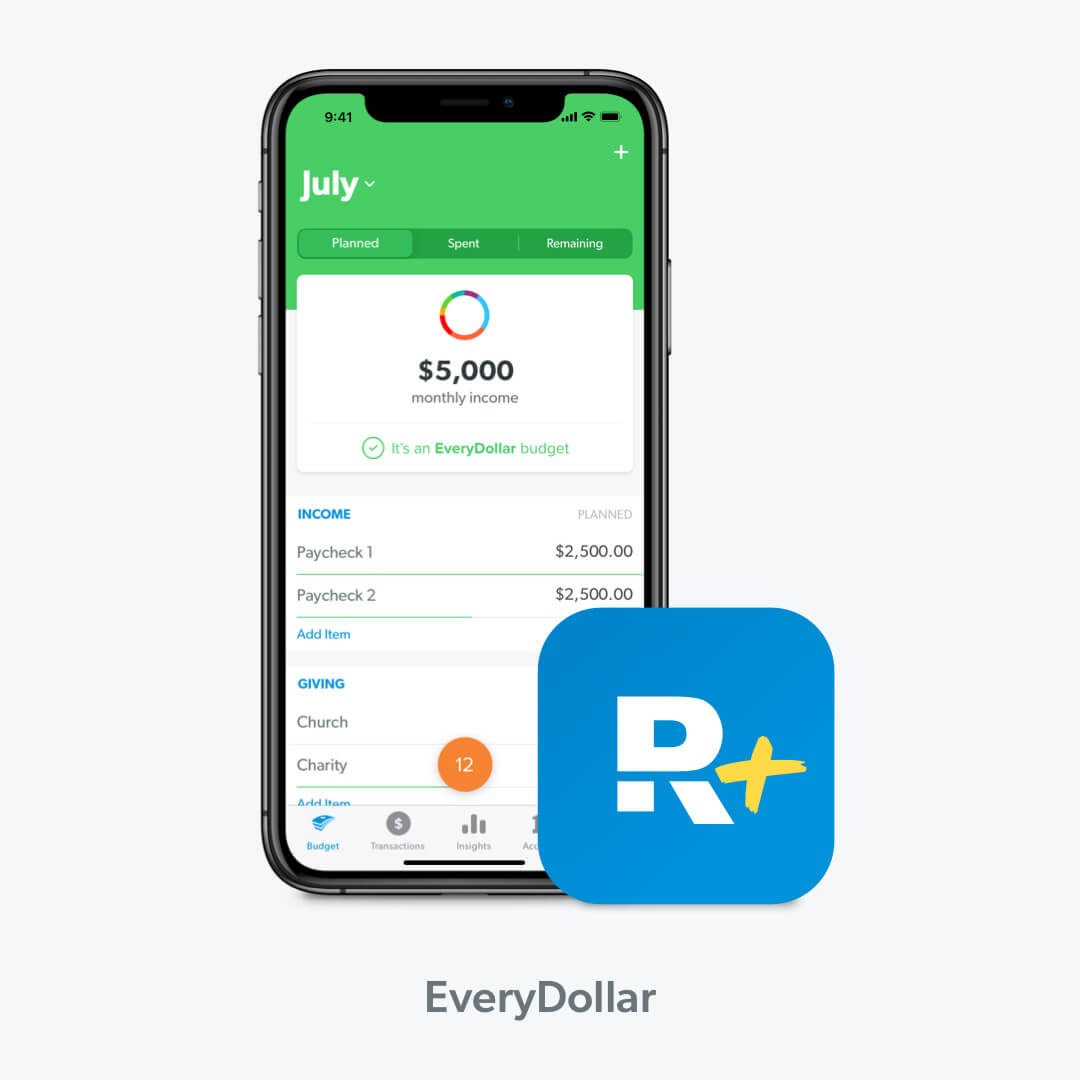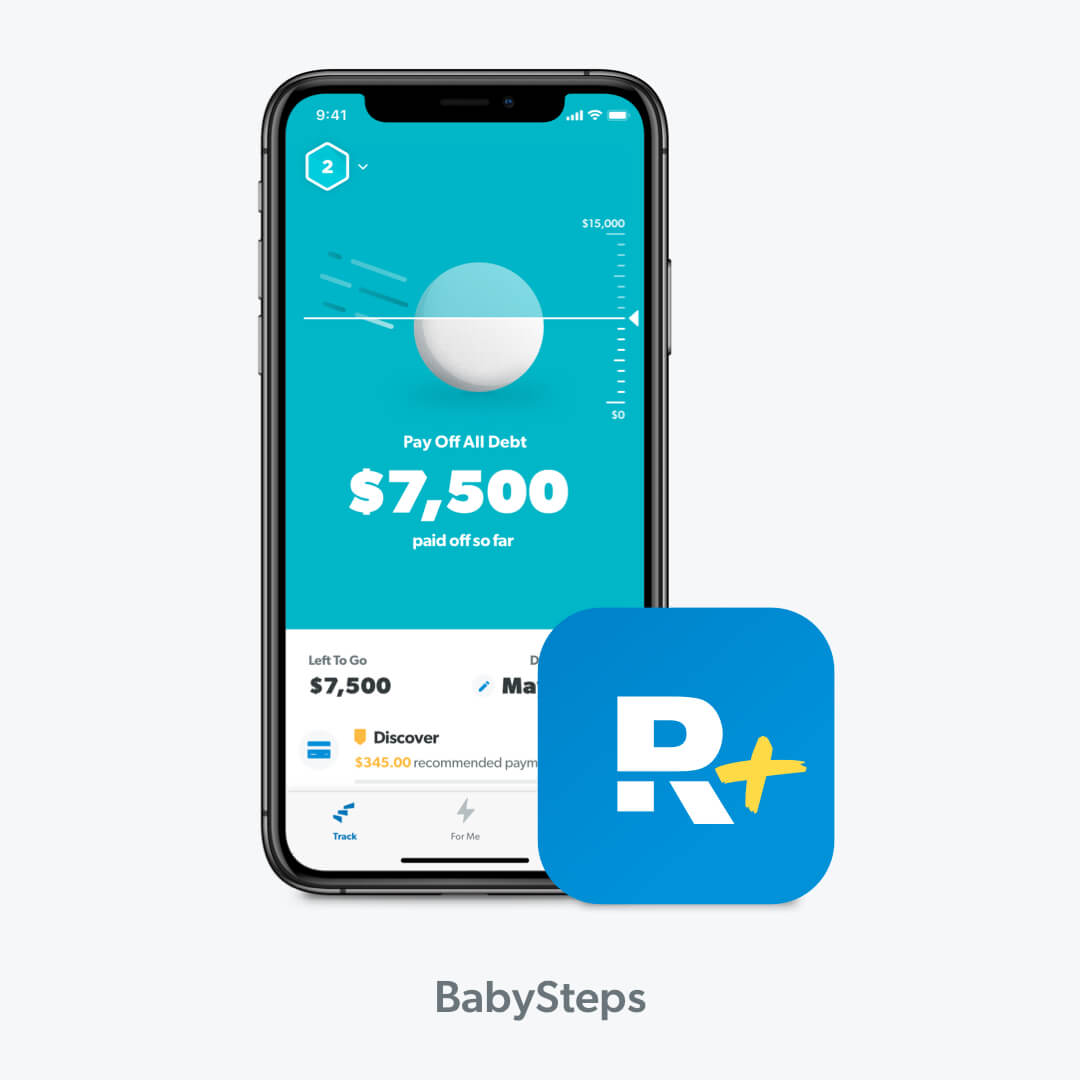 Financial Peace University
Now included with a Ramsey+ membership
Description
Do you feel stuck with your money? Maybe you've tried a little of this and some of that, but none of it really worked.
It's time to get unstuck—to move forward. Join the nearly 6 million people who have learned the right way to manage money. It's not magic. It's not luck. It's Financial Peace University: the life-changing money course that teaches you how to crush debt, invest in your future, and win with money like never before.
And guess what? This bestselling, nine-lesson class is now an exclusive feature of a Ramsey+ membership. You'll still get unlimited streaming of all Financial Peace University lessons taught by Dave Ramsey, Rachel Cruze and Chris Hogan. And you can still join a virtual or in-person FPU class. But now you get even more with an all-access Ramsey+ membership—like even more money management classes you can stream from anywhere, the premium version of the EveryDollar budgeting app, and our BabySteps tracking app.
With Ramsey+ you'll learn how to take complete control of your money—and get the tools you need to make it happen.
Are you ready?
What's Included?
Learn with Financial Peace University and all our best online money courses.

Stuffy financial classes? Not in Ramsey+. Financial Peace University is full of energy, real-life examples and money tips. Join an in-person or virtual class to connect with others, or watch it all from the comfort of your own couch.

Plus, you'll get even more awesome courses like Smart Money Smart Kids, Legacy Journey and Budgeting That Actually Works. Dave Ramsey, Rachel Cruze and Chris Hogan walk through the money info you need without the confusing financial blah blah blah everyone else is dishing out.

You can be confident with your money. No matter your past. No matter your income. These classes teach you how.

Budget with the premium version of EveryDollar.

Tell your money where to go, and you'll stop wondering where it went. How? With the premium version of EveryDollar—a Ramsey+ exclusive.

You'll get budgeting features like custom budget reports and bank connectivity, which streams transactions straight into your budget. You just drag and drop them to the right budget line.

No more missed expenses, busy budgeter. Overdraft fees? A thing of the past.

From your desktop or phone, it's easy, accurate budgeting on the go.

Track with the BabySteps app.

Got money goals? Do something about them. The BabySteps app shows you the next right step with your money so you stay on target and on fire.

Destroy your debt. Save faster than ever.

This interactive app makes it fun to track your money progress—giving you that extra oomph to crush those money goals like never before.

Because you've got what it takes. You just need to keep moving!

Watch at Home OR Join a Group

You can watch the videos on your own schedule from the comfort of your home and join discussions in our online community. Or you can join one of the 5,000+ local and virtual groups to stay motivated and connect with people just like you.
Customer Ratings and Reviews
About Dave Ramsey
About Rachel Cruze
About Ramsey Solutions
You May Also Like

FAQs
What is Ramsey+?
Ramsey+ is everything you need to win with money—all in one place. It's an all-access membership that includes our bestselling money tools, apps, content and resources to help you take control of your money for good. Your membership includes access to all of our premium features, including Financial Peace University, EveryDollar budget reporting and automatic bank transactions, the BabySteps app, Ask a Coach, the Debt Snowball Calculator, PLUS so much more.
How long does a membership last?
Your membership is an annual membership that renews every year. You can cancel at any time.
Does my membership cover my spouse?
Yes! Only one membership is needed per household.
How often does a group meet? For how long?
Groups meet once a week for nine weeks to watch and discuss each video lesson together or virtually. Each week, groups typically meet for about 90 minutes.
What if I miss one week of my group?
No biggie! You can watch the lesson you missed from your online account.
What if there isn't a group in my area or one that fits my schedule?
Don't let that keep you from changing your life! Purchase your membership now and start working through the lessons at your own pace. You can join an in-person group at any time if one becomes available for you.
Shipping & Delivery
Physical Shipping
All physical products will be processed and ready to ship within two business days (often even faster). The total delivery time depends on the service you select and where your order is being delivered. You may see multiple shipping options to choose from during checkout. Our default choice will always be the most economical, but not necessarily the fastest.