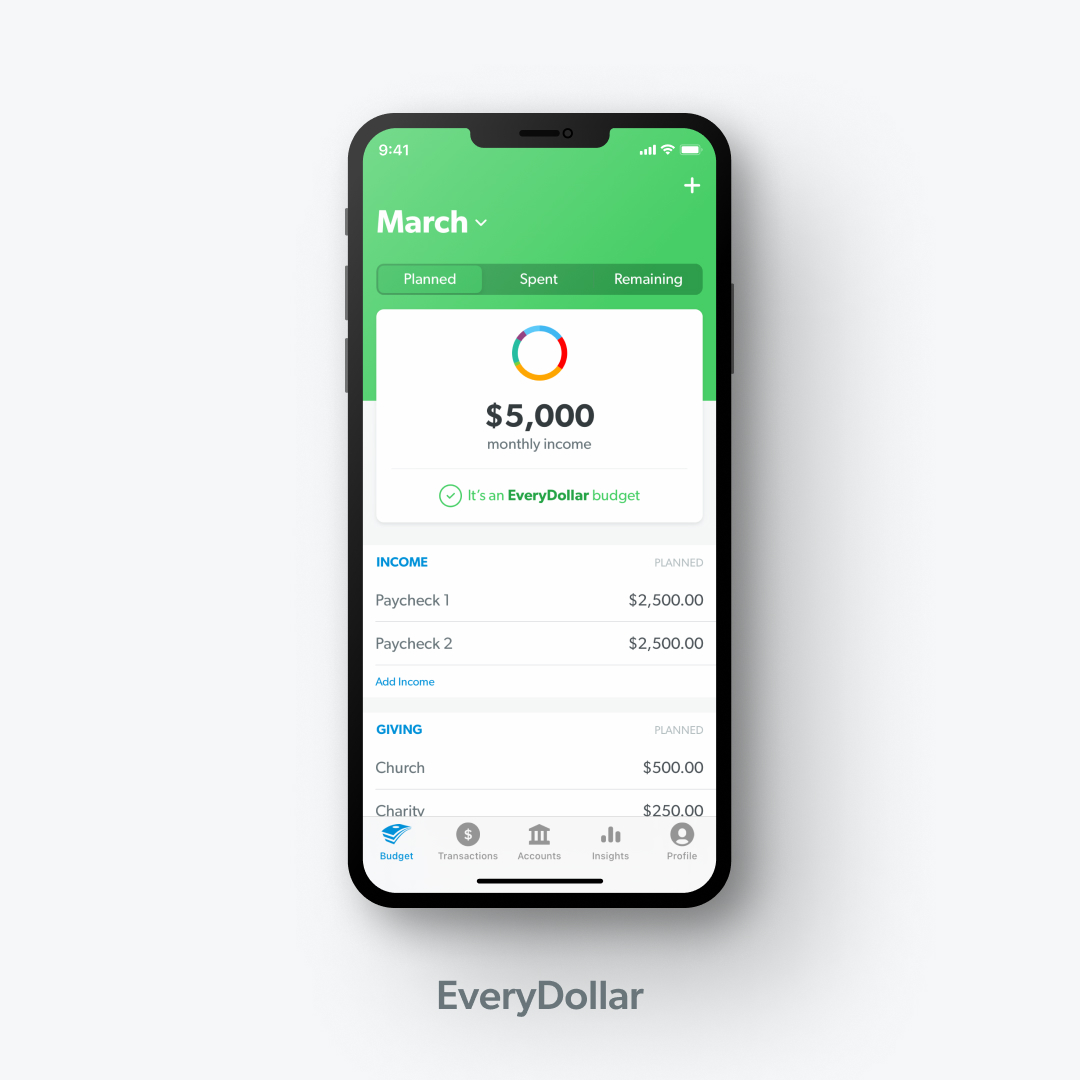 Financial Peace University
The Proven Plan to Pay Off Debt Fast
Description
We just made some huge updates to Financial Peace University! So, whether you've never experienced the hope of FPU or just need a refresher, now's the time to take the course.
Two New Experts
Mental health expert Dr. John Delony and money myth-buster George Kamel make their FPU debut with new content on how to have more power over your spending.
New Content
We've added even more content throughout the course to help you deal with the money challenges you're facing today. You'll learn:
How companies manipulate our brains to get us to buy—and how you can outsmart them.
How you can become a millionaire and the myths about building wealth that are just plain wrong.
How to avoid the modern money traps that are stealing from your paycheck (we're looking at you, buy now, pay later).
And even more!
What's FPU All About?
When debt isn't holding you back, nothing can stop you from living the life of your dreams (yeah, that one you're thinking about right now). And here's the good news: You can get there. You just need a plan that works.
That's Financial Peace University—only available inside a Ramsey+ membership. FPU is the nine-lesson course that teaches you the step-by-step plan—aka the Baby Steps—to pay off debt fast and save more money for your future.
Stuffy financial classes? Not here. FPU is full of energy, easy-to-understand lessons, and real-life examples of people just like you who have taken control of their money. For good.
Dave Ramsey's been teaching commonsense, biblical money principles for over 25 years. And they work. Every time. Just ask the nearly 6 million people who have taken FPU and never have to worry about money again.
You're next. Ready?
In Financial Peace University, you'll learn how to:
Take control of your money
Attack debt with a vengeance and pay it off fast
Save for emergencies
Choose the right insurance plans
Invest wisely and build wealth
Give generously (the best part)
You can also:
✔️ Join an in-person or virtual class for community and support.
✔️ Stream the lessons anytime. Anywhere.
✔️ Download the digital course workbook.
Get access to FPU through a Ramsey+ membership, which also includes all the content and tools you need to work 👏🏻 the 👏🏻 plan. 👏🏻 (Because just knowing the plan isn't enough.) You'll get the premium version of EveryDollar (our world-class budgeting tool), a free 1:1 coaching call, a savings and debt payoff tracker, plus so much more.
What's Included?
Financial Peace University

Watch on Your Own OR Join a Class

Stream the course on your own from the comfort of your home. Or get extra motivation and connect with people just like you by joining an in-person or virtual class.

Premium Version of EveryDollar

Savings and Debt Payoff Tracker

Exclusive Livestream Events

Unlimited Group Financial Coaching

Free Audiobooks and Bonus Content
Customer Ratings and Reviews
About Dave Ramsey
About Rachel Cruze
About Dr. John Delony
About George Kamel
FAQs
What does my membership include?
So glad you asked. For starters, you'll get access to FinancialPeace.com. That's where you'll find all nine video lessons taught by Dave Ramsey, Rachel Cruze and Chris Hogan. We'll also help you find a local group if you want to attend in person. Your membership includes:
A workbook that goes along with the lessons.
The opportunity to ask questions to our trained financial coaches.
Legacy Journey, Dave's six-lesson course on building wealth.
Smart Money Smart Kids, Rachel and Dave's course on teaching your kids about money.
An online community made up of like-minded folks who are working to get out of debt, save and invest for the future.
Exclusive Ramsey event livestreaming.
Access to EveryDollar Plus, the budgeting tool we created with you in mind.
Plus, other amazing tools for tracking your progress.
Does my membership cover my spouse?
Yes! Only one membership is needed per household.
How long does a membership last?
Your membership is an annual membership that renews every year. You can cancel at any time.
How do I find groups in my area?
Click the "See available groups in your area" link above to search by address, city, state or ZIP code.
How often does a group meet? For how long?
Groups meet once a week for nine weeks to watch and discuss each video lesson together. Each week, groups typically meet for about 90 minutes.
What if I miss one week of my group?
No biggie! You can watch the lesson you missed from your online account. However, you must attend eight of the nine weeks to qualify for a graduation certificate.
What if there isn't a group in my area or one that fits my schedule?
Don't let that keep you from changing your life! Purchase your membership now and start working through the lessons at your own pace. You can join an in-person group at any time if one becomes available for you.
Is there childcare available for groups?
Some groups offer childcare, and others do not. After you activate your membership, you'll be able to view the details of each group before registering for that group.
How long does a gift membership last?
A gift membership lasts 12 months. The recipient will have the option of renewing the subscription at the end of the 12-month period.
Can I send Financial Peace University to someone who does not live in the United States?
Not yet, but we're working on a solution for you!
Can I get Financial Peace University in another language?
We only offer Financial Peace University in English at this time.
How will my gift recipient register for a group?
Your gift recipient will receive with a workbook that contains an access code to financialpeace.com. Once your recipient has activated his/her account, he/she will be able to register for a group.
What if there isn't a group in the area of my gift recipient?
Don't let that keep you from changing his/her life! Purchase the membership now and the recipient can start working through the lessons and activities at his/her own pace. Your gift recipient can join an in-person group at any time if one becomes available.
Shipping & Delivery
Physical Shipping
All physical products will be processed and ready to ship within two business days (often even faster). The total delivery time depends on the service you select and where your order is being delivered. You may see multiple shipping options to choose from during checkout. Our default choice will always be the most economical, but not necessarily the fastest.