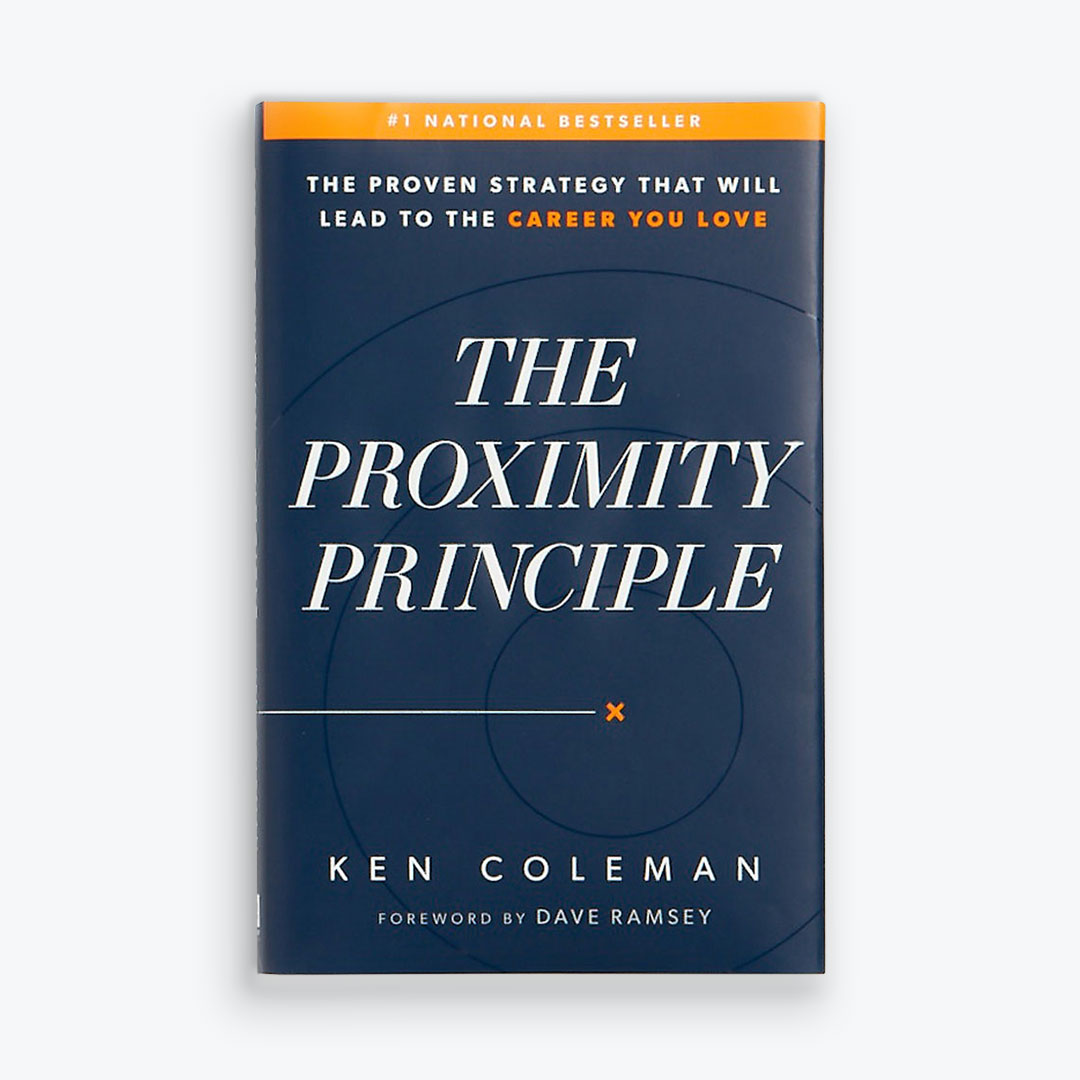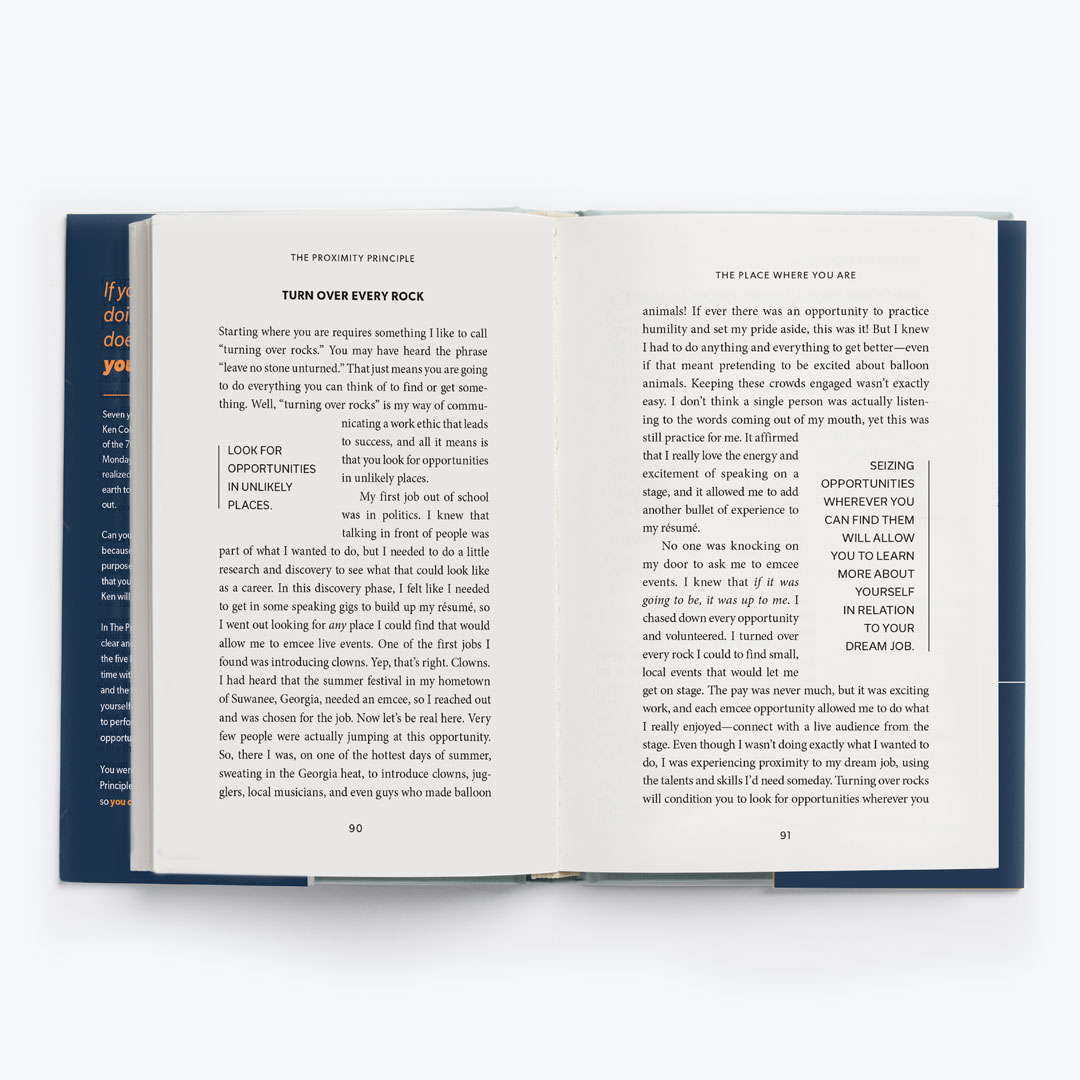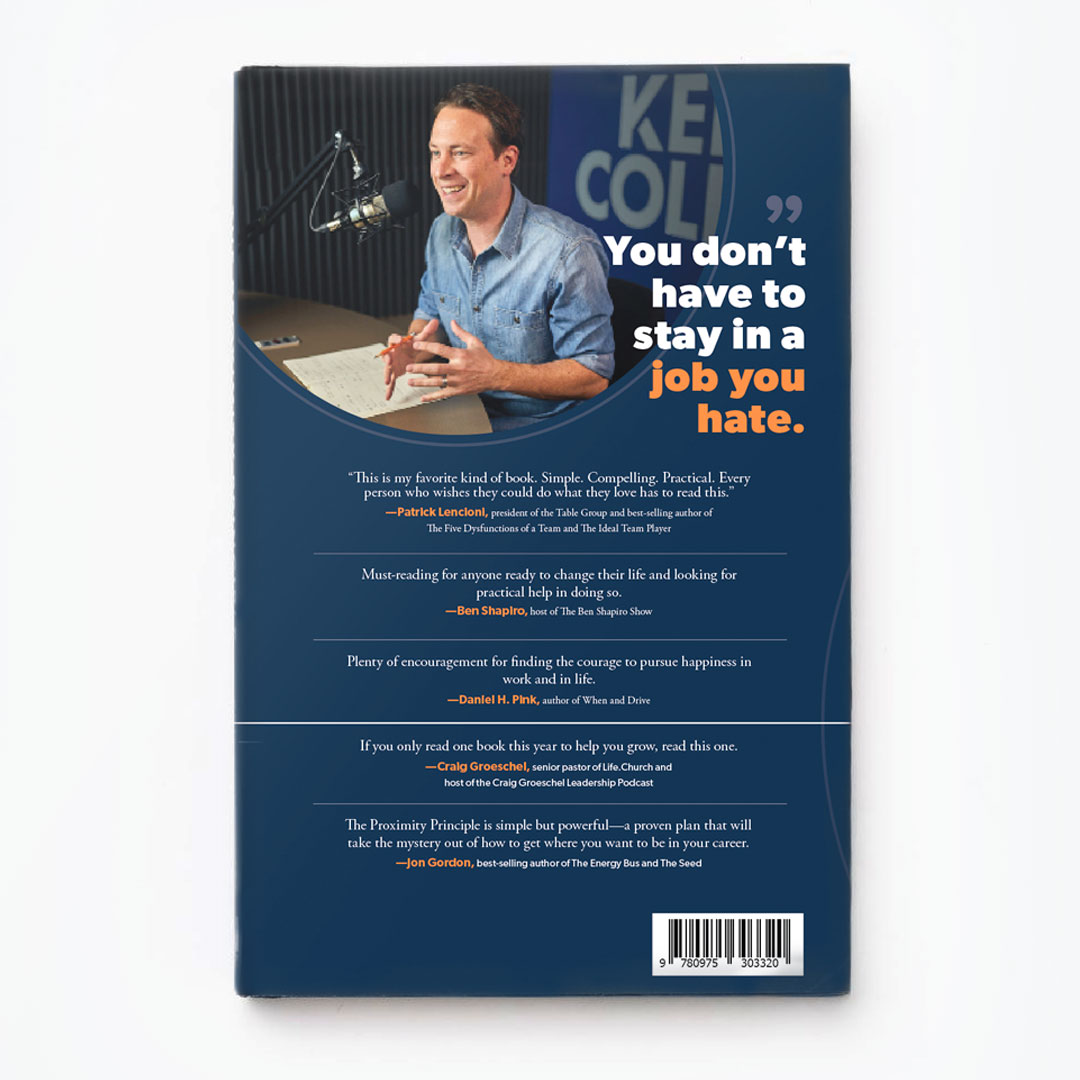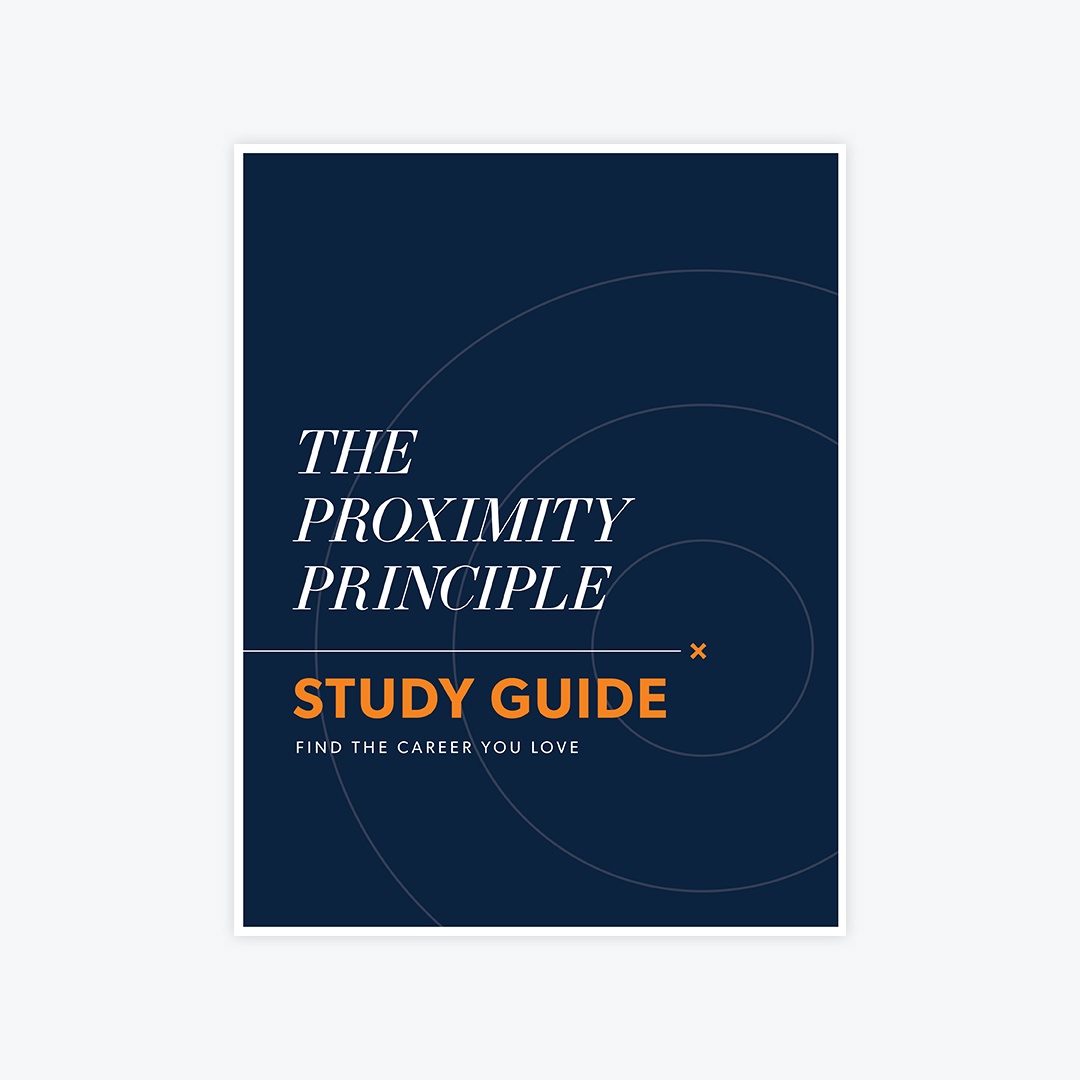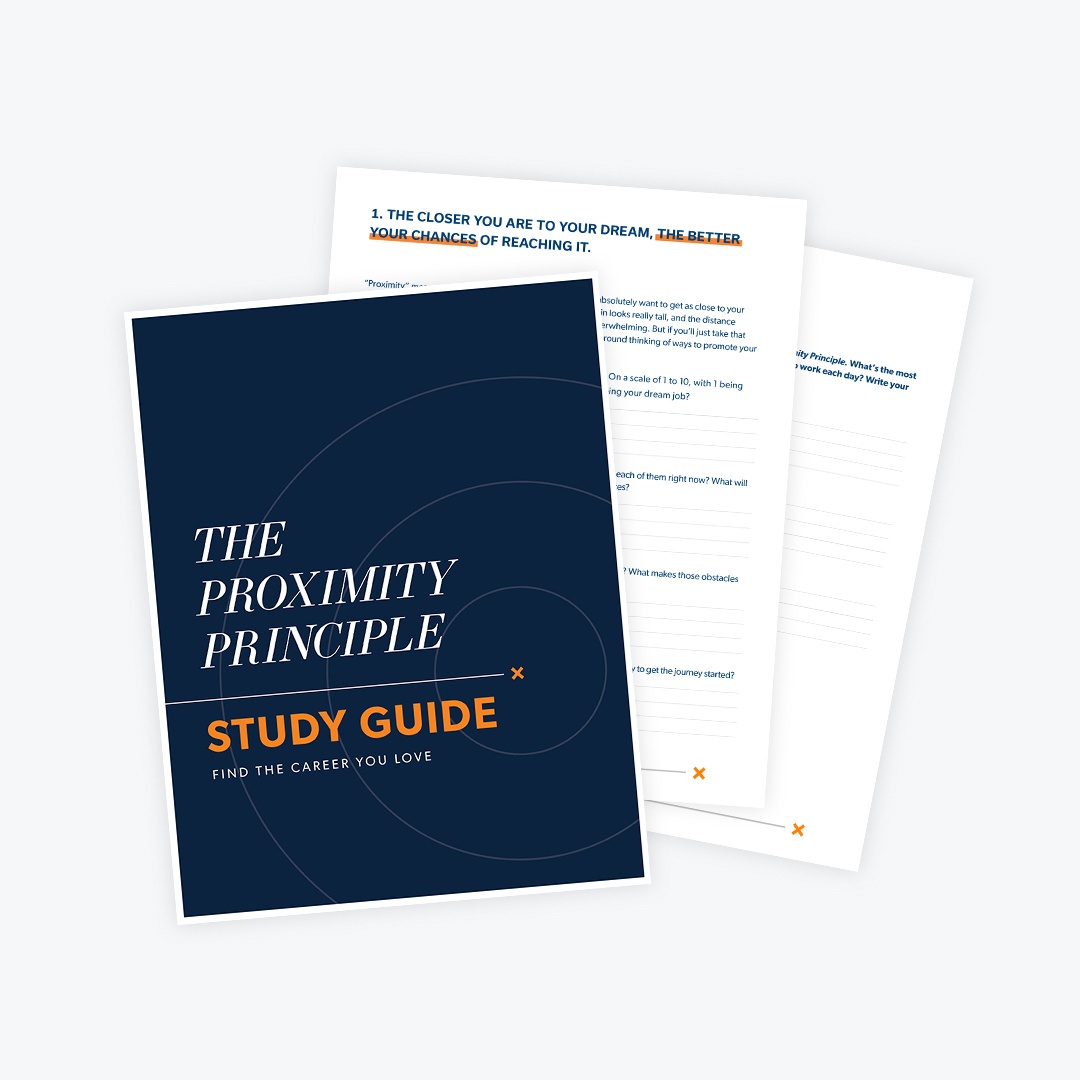 The Proximity Principle
The Proven Strategy That Will Lead To The Career You Love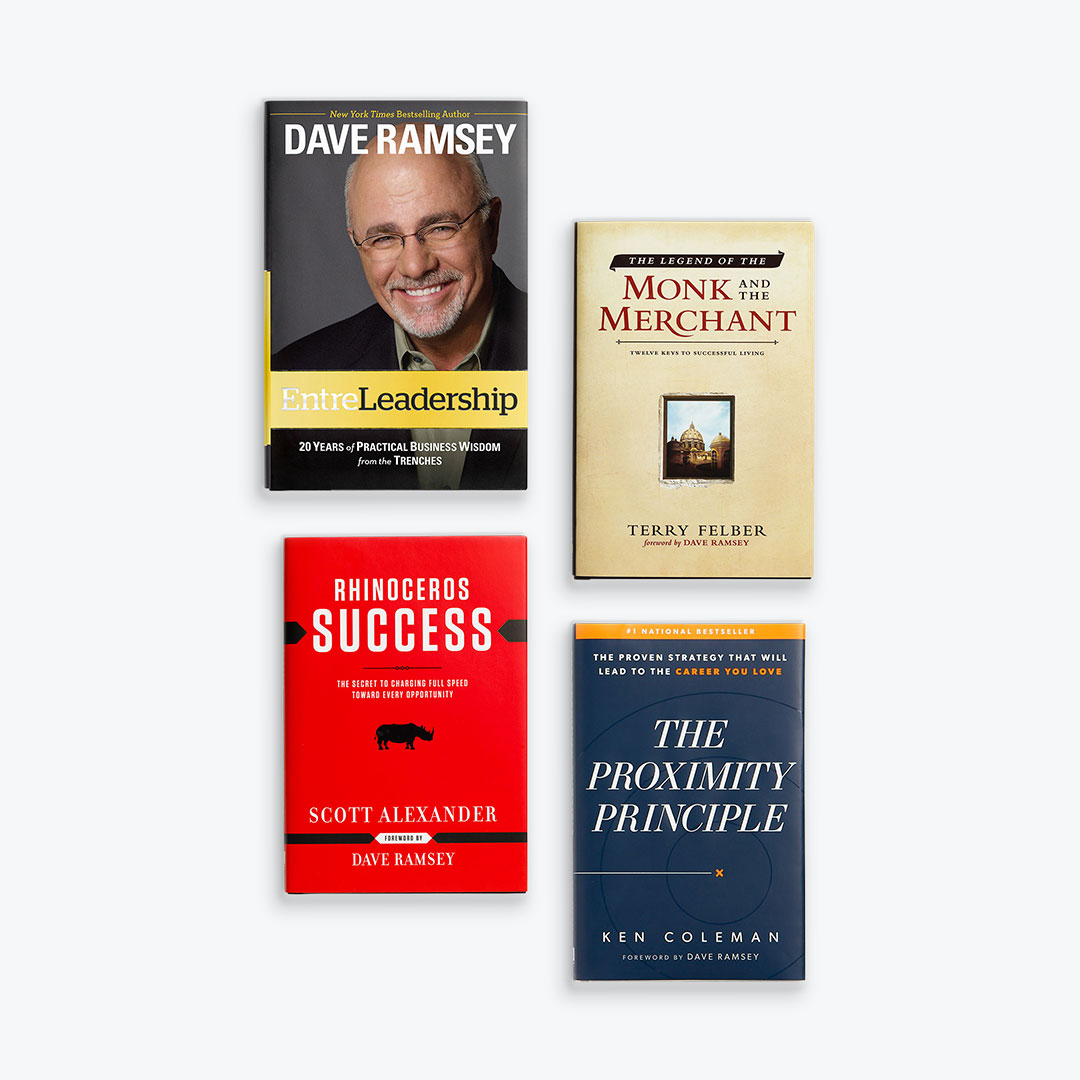 Put Your Career Into Overdrive
Upgrade to the bundle that includes four books that build your leadership skills!
Description
Buy today and you'll get an exclusive Study Guide that will help you apply these lessons to your life and put your plan onto paper.

Calling all job hunters, career changers and college grads! Feel like the career you want is just too far out of reach? You've got the tools—you just need the manual that will get you closer.
You're not alone. 70% of Americans are unhappy with their jobs. You want more than a nine-to-five J-O-B. You want to know why it's so hard to find work you actually enjoy. Author and career expert Ken Coleman hears these same questions from callers on The Ken Coleman Show:
Is it too late to start over?
Even if it's not too late, what if I try and fail?
What will my family and friends think if I try something new?
Is my dream career even possible for me?
The mind-set and skill set Ken acquired early in his career—and shares daily with his radio listeners—is now a proven strategy that can work for you too. Ken Coleman will guide you toward the people and places you need to be closer to in order to succeed in getting a job you love.
The Proximity Principle demystifies the questions about who you need to know and where you need to be in order to find new opportunities.
When it comes to People, you'll learn:
How to build relationships with qualified experts (and where to find them)
How to connect with professionals and learn from them as a resource
How to pursue a constructive and meaningful mentorship
What types of peers you need to surround yourself with (and who to avoid)
How to find companies and organizations that will help you continue to grow
When it comes to Places, you'll discover:
The exact distance between where you are right now and where your dream job is
Where to go in order to get the skill set and education you need to succeed
The best location for you to soak up as much experience as possible
The places where you can start applying the skills you've learned
Most importantly, the exact place where you can grow and do work that matters
Break free from boring and land your dream job with The Proximity Principle.
Watch to Learn More!
What's Included?
The Proximity Principle Study Guide PDF
Customer Ratings and Reviews
About Ken Coleman
Product Details
Pages: 240 pages
Publisher: Ramsey Press
Format: Hardcover
Release Date: May 13, 2019
Chapters: 15
Language: English
ISBN‌-13: 9780978562038
Genre: Business, Career, Motivation
Target Audience: People who want to find a job they love
SKU: 9780978562038OLP
Weight: 1.7 pounds
Product Dimensions: 5.5 x 8.5 inches
TABLE OF CONTENTS
Foreword
Acknowledgments
Introduction
Chapter 1 - What Is The Proximity Principle?
Part 1 - The People
Chapter 2 - The Professors
Chapter 3 - The Professionals
Chapter 4 - The Mentors
Chapter 5 - Peers
Chapter 6 - The Producers
Part 2 - The Places
Chapter 7 - The Place Where You Are
Chapter 8 - A Place to Learn
Chapter 9 - A Place to Practice
Chapter 10 - A Place to Perform
Chapter 11 - A Place to Grow
Part 3 - The Practices
Chapter 12 - Creating a Web of Connections
Chapter 13 - Making Your Connections Count
Chapter 14 - Seizing the Opportunity
Chapter 15 - Adopting a Proximity Mind-Set
Conclusion - Pressing On
Notes
Shipping & Delivery
Physical Shipping
All physical products will be processed and ready to ship within two business days (often even faster). The total delivery time depends on the service you select and where your order is being delivered. You may see multiple shipping options to choose from during checkout. Our default choice will always be the most economical but not necessarily the fastest.