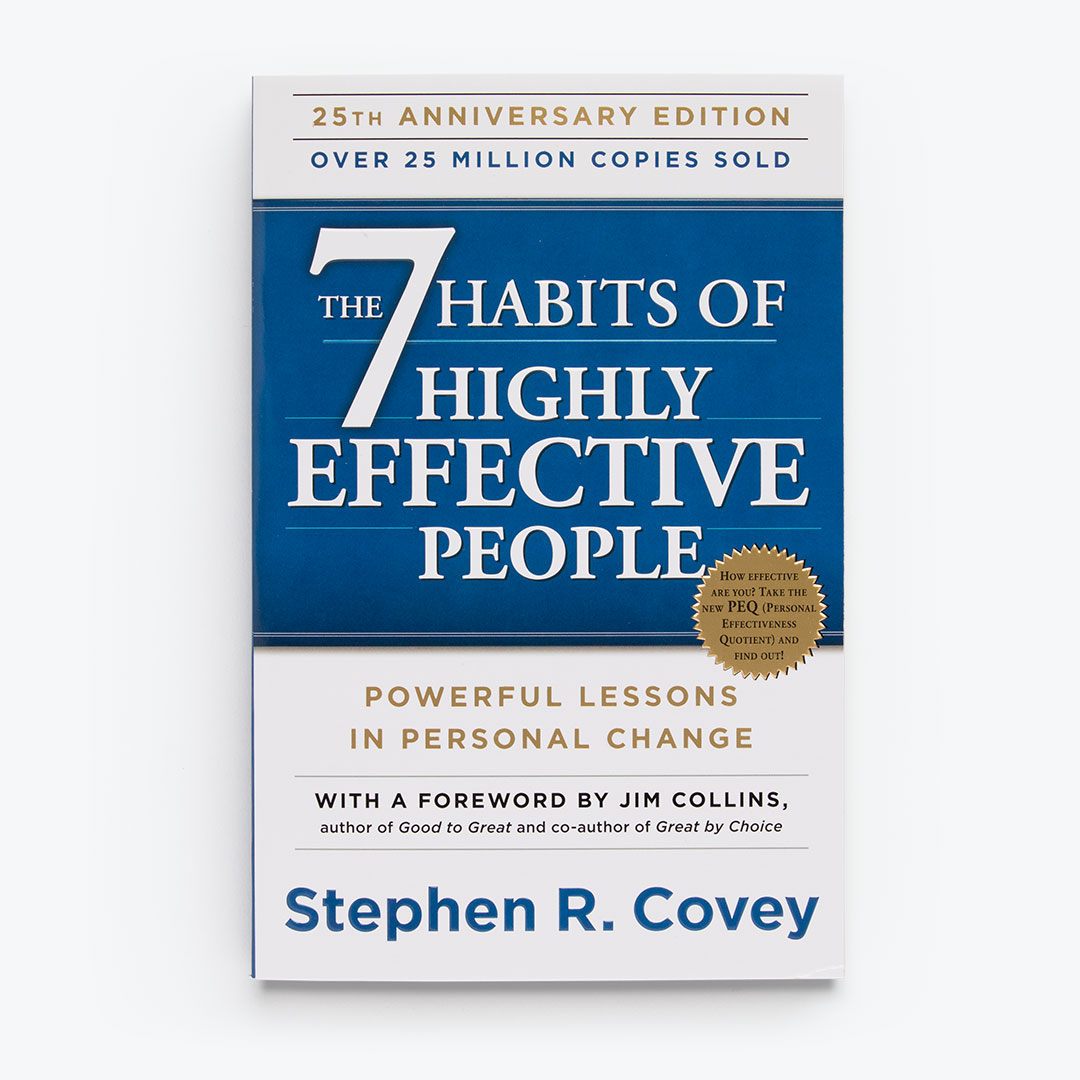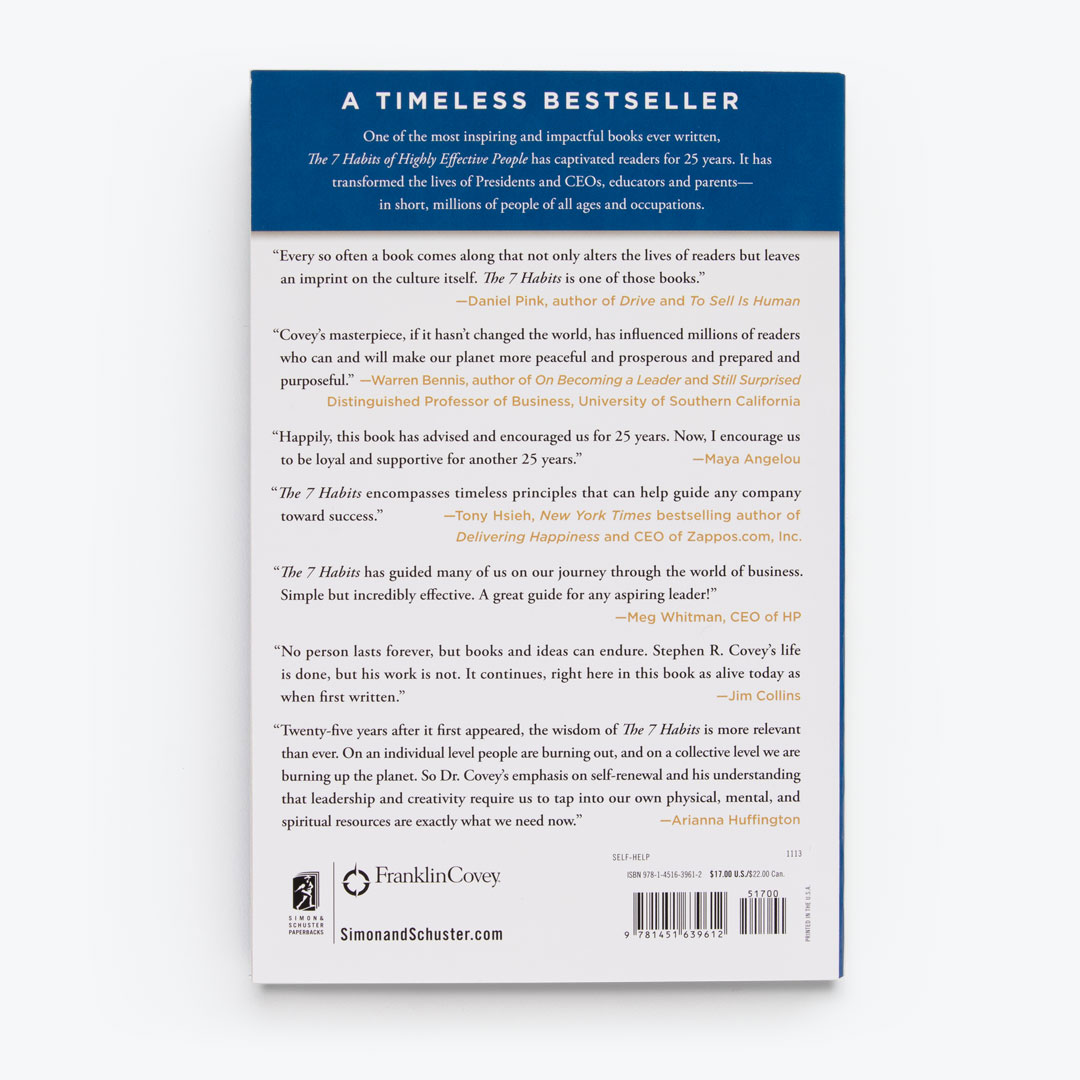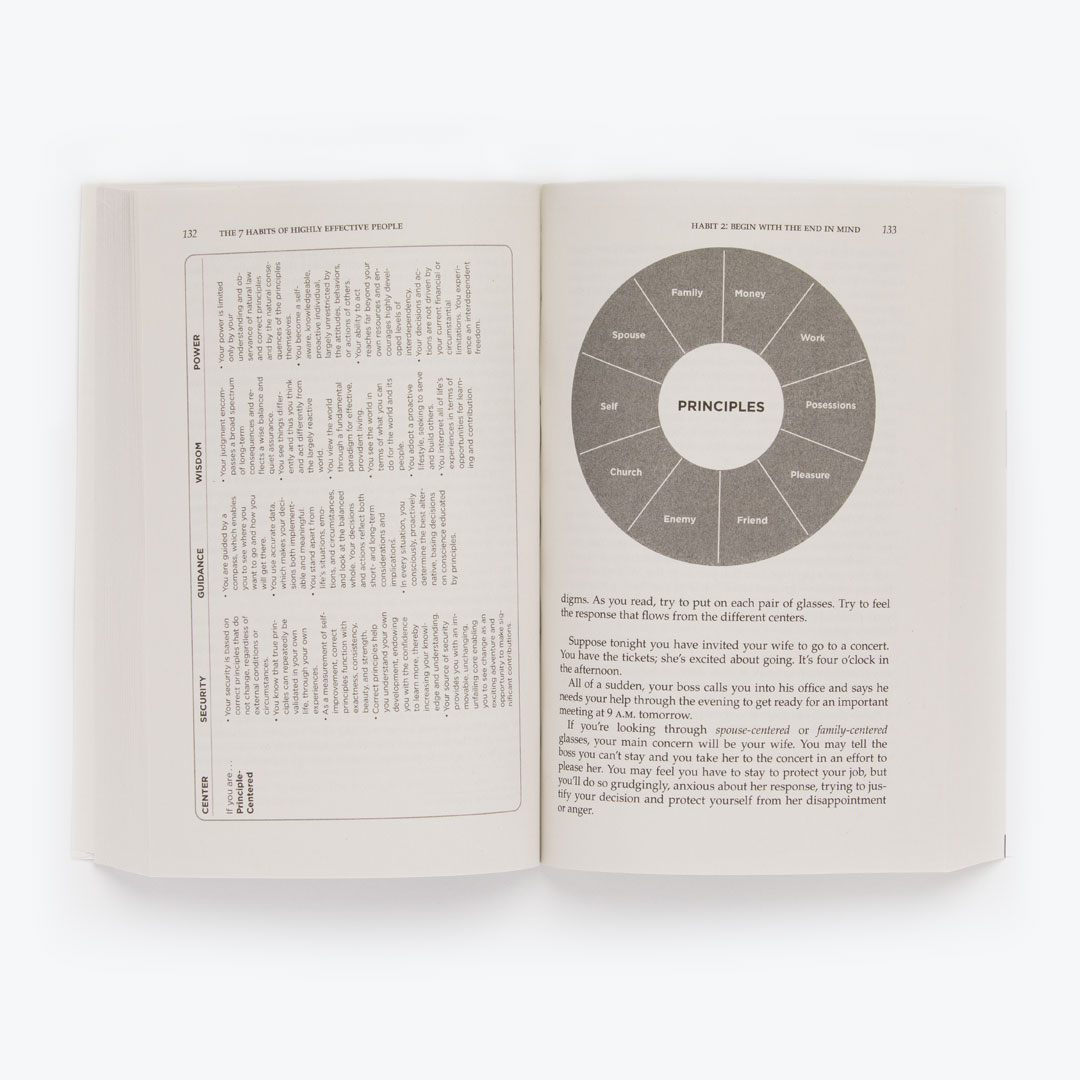 The 7 Habits of Highly Effective People - Paperback Book
by Stephen R. Covey
Description
Dave Ramsey says, "Should I have to say anything about this book? If you haven't read it yet, what are you waiting for?" This beloved classic provides powerful yet timeless lessons in personal change.

Publisher's Notes
In The 7 Habits of Highly Effective People, author Stephen R. Covey presents a holistic, integrated, principle-centered approach for solving personal and professional problems. With penetrating insights and pointed anecdotes, Covey reveals a step-by-step pathway for living with fairness, integrity, service, and human dignity – principles that give us the security to adapt to change and the wisdom and power to take advantage of the opportunities that change creates.
Customer Ratings and Reviews
Product Details
Pages: 432
Publisher: Simon & Schuster
Format: Paperback
Release Date: November 19, 2013
Chapters: 7
Language: English
ISBN-13: 978-1451639612
Genre: Leadership, Communication
Target Audience: People Who Want to Build Their Leadership and Communication Skills
SKU: 9781451639612OLP
You May Also Like

Shipping & Delivery
Physical Shipping
All physical products will be processed and ready to ship within two business days (often even faster). The total delivery time depends on the service you select and where your order is being delivered. You may see multiple shipping options to choose from during checkout. Our default choice will always be the most economical, but not necessarily the fastest.