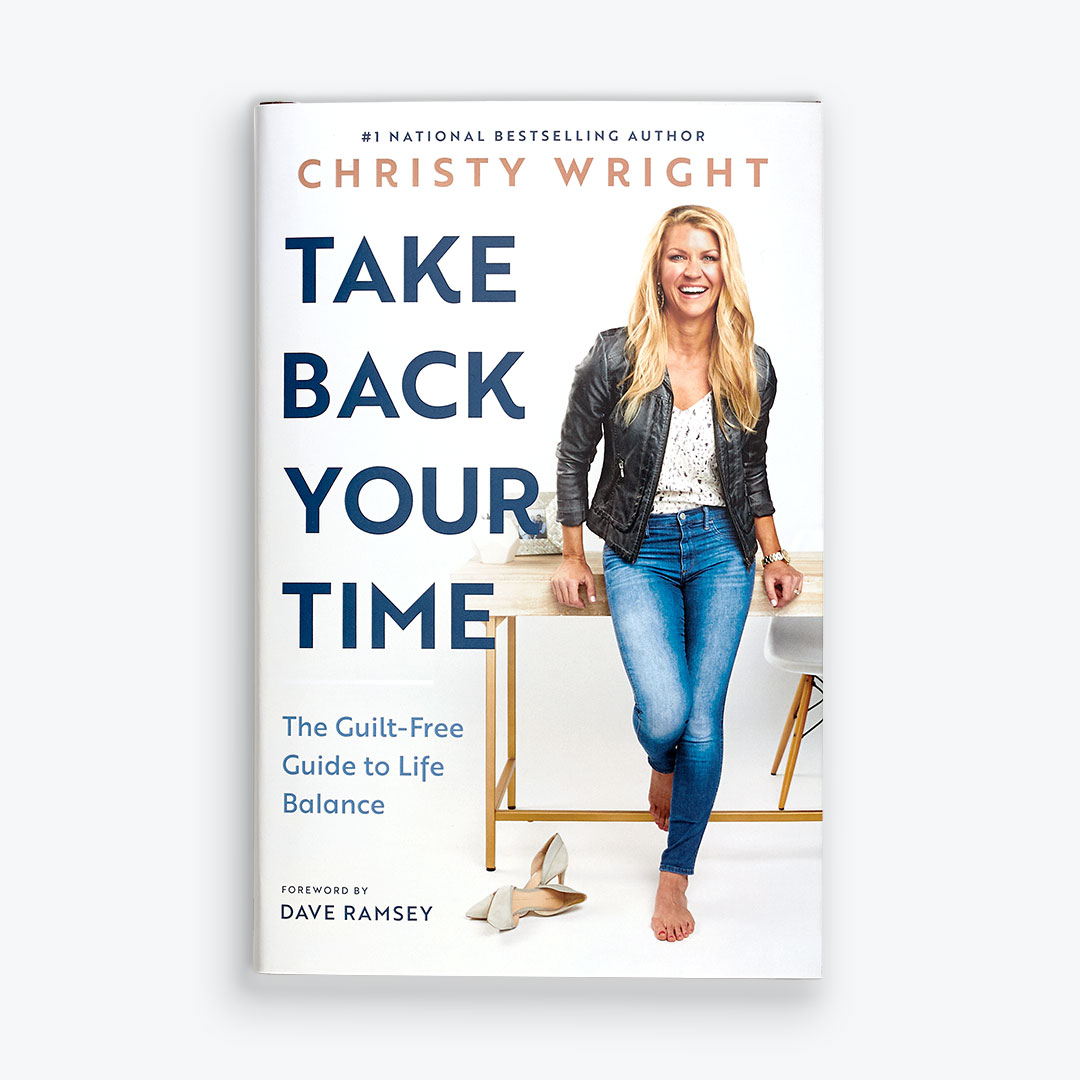 Take Back Your Time
The Guilt-Free Guide to Life Balance
Description
It's not about doing more. It's about doing what matters.
As a busy mom with three young kids and a career, national bestselling author Christy Wright knows what it's like to try to do it all and be stretched too thin. After years of running on empty, she realized she had to do something different. It wasn't just a matter of saying no to a few things. She had to figure out why she felt overwhelmed, overcommitted, and out of balance.

Here's what she discovered: Life balance isn't something you do. It's something you feel. The great news is, you can feel balanced—even in your busy life. In Take Back Your Time, Christy redefines what life balance is and reveals the clear path to actually achieving your own version of balance.

In this book, you'll have the tactical, step-by-step guide to:
Identify what balance looks like in your unique situation and season.
Find confidence in the choices that are right for you.
Feel peace even during chaotic times.
Learn how to be present for your life and actually enjoy it!

You weren't created to live busy and burnt out, unhappy and unfulfilled. You shouldn't be haunted by some elusive idea of balancing it all. There's more for you right now. Today. And it starts with taking back your time the guilt-free way.
What's Included?
Take Back Your Time - Digital Workbook PDF

Download a FREE workbook to help you put everything you're learning into practice! You'll follow along with the book chapter by chapter and use worksheets, templates and challenges to help you define your own version of balance.

Access to the digital workbook will be provided in the book.
Customer Ratings and Reviews
About Christy Wright
Product Details
Pages: 221
Publisher: Ramsey Press
Format: Hardcover
Release Date: September 14, 2021
Chapters: 8
Language: English
ISBN: 9781942121565
Genre: Personal Development
Audience: People who feel overwhelmed, people who want to better manage their time
SKU: 9781942121565OLP
Table of Contents:
Acknowledgments
Foreword
Introduction
Chapter 1: Redefining Balance
Chapter 2: The Path to Balance
Chapter 3: Step 1 - Decide What Matters
Chapter 4: Step 2 - Stop Doing What Doesn't Matter
Chapter 5: Step 3 - Create a Schedule That Reflects What Matters
Chapter 6: Step 4 - Protect What Matters
Chapter 7: Step 5 - Be Present for What Matters
Chapter 8: Creating Balance in Every Season
Conclusion
Notes
Shipping & Delivery
Physical Shipping
All physical products will be processed and ready to ship within two business days (often even faster). The total delivery time depends on the service you select and where your order is being delivered. You may see multiple shipping options to choose from during checkout. Our default choice will always be the most economical but not necessarily the fastest.