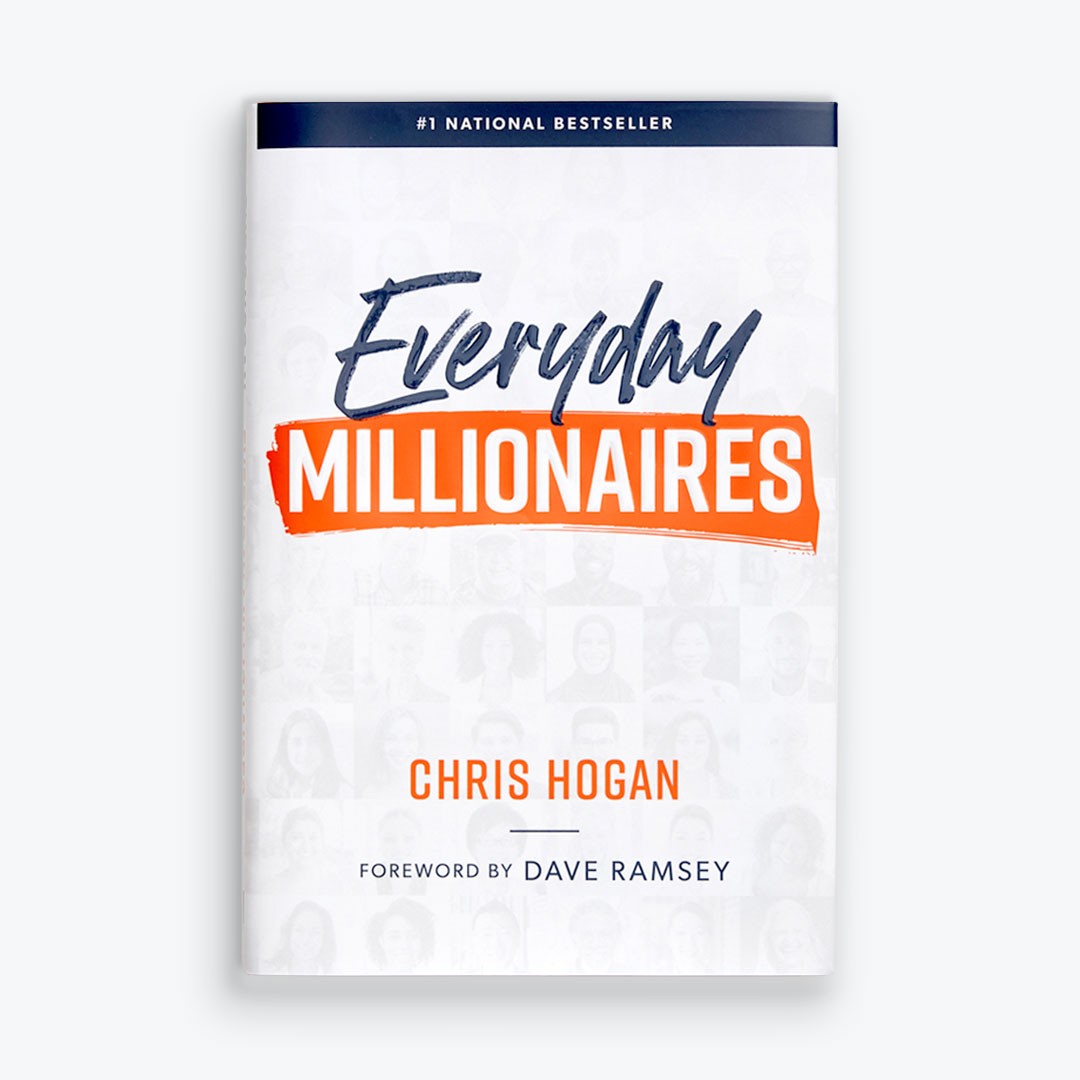 Everyday Millionaires
The Largest Study of Millionaires Ever!
Description
In our #1 national bestseller, Everyday Millionaires, you'll learn how millionaires live on less than they make, avoid debt, invest, and are disciplined and responsible!
This book is based on the largest study EVER conducted on 10,000 U.S. millionaires—and the results will shock you! You'll learn that building wealth has almost nothing to do with your income or your background! It doesn't matter where you come from. It matters where you're going.
Most people think it takes crazy investing knowledge, a giant salary, a streak of luck or a huge inheritance to become a millionaire. But that couldn't be further from the truth! Here's what you need to understand: If you're willing to do the work—if you'll follow the stuff we teach, if you'll commit to our plan—then you can become a millionaire.
Testimonials From Millionaires We Studied:
"I am living proof that you can come from a poor family with terrible money habits growing up, but with education, hard work, and an intentional plan, you can create wealth and change your family tree. I am a strong believer that you create your own destiny." — Al, $1.5 Million Net Worth
"I believe that perseverance, hard work, and commitment lead to success. I got married as a teenager and have since raised a family, gone to college, chased my career around the U.S., and become successful. Our children and family recognize nothing was given to us and that the above traits will bring success. There is no such thing as good luck or bad luck—only good planning or poor planning." — Sue, $2.5 Million Net Worth
"I had $20 to my name at 23 years old in the early 1980s. My husband-to-be didn't have much more. I never imagined we would become millionaires. Fortunately, I had an employer early on who provided comprehensive education about 401(k)s, and we started saving young." — Cathy, $2.6 Million Net Worth
You'll learn the real truth about what it takes to become a millionaire:
MYTH: Wealthy people get lucky and make risky investments.
TRUTH: Consistency and discipline through investing in a company-sponsored 401(k) is how most millionaires made it.
MYTH: Wealthy people inherited all their money.
TRUTH: Trust fund babies are rare. Most millionaires are self-made.
MYTH: Rich people have high-paying jobs.
TRUTH: Many millionaires surveyed never made six figures in a year.
MYTH: Millionaires come from wealthy families.
TRUTH: Most millionaires come from at or below middle-class income levels.
MYTH: Wealthy people have high-level positions.
TRUTH: Most millionaires have regular jobs. Doctors and athletes did not make the top three professions.
Customer Ratings and Reviews
Product Details
Pages: 247
Publisher: Ramsey Press
Format: Hardcover
Release Date: January 7, 2019
Chapters: 11
Language: English
ISBN-13: 9780977489527
Genre: Personal Finance, Retirement, Investing
Target Audience: People Wanting to Plan for Retirement
SKU: 9780977489527OLP
TABLE OF CONTENTS
Dedication
Acknowledgments
Foreword
Introduction - The American Dream is Alive and Available
Chapter 1 - You've Been Lied To
Chapter 2 - Millionaire Myth: The Wealthy Didn't Earn and Don't Deserve Their Money
Chapter 3 - Millionaire Myth: The Wealthy Take Big Risks with Their Money
Chapter 4 - Millionaire Myth: The Wealthy Have a Leg Up in Education and Careers
Chapter 5 - Stop Making Excuses and Start Believing
Chapter 6 - Own It, Millionaires Take Personal Responsibility
Chapter 7 - Live on Less Than You Make, Millionaires Practice Intentionality
Chapter 8 - Think Ahead, Millionaires Are Goal-Oriented
Chapter 9 - Do What It Takes, Millionaires are Hard Workers
Chapter 10 - Stick to It, Millionaires Are Consistent
Chapter 11 - The Decision is Up to You
Research Methodology
Notes