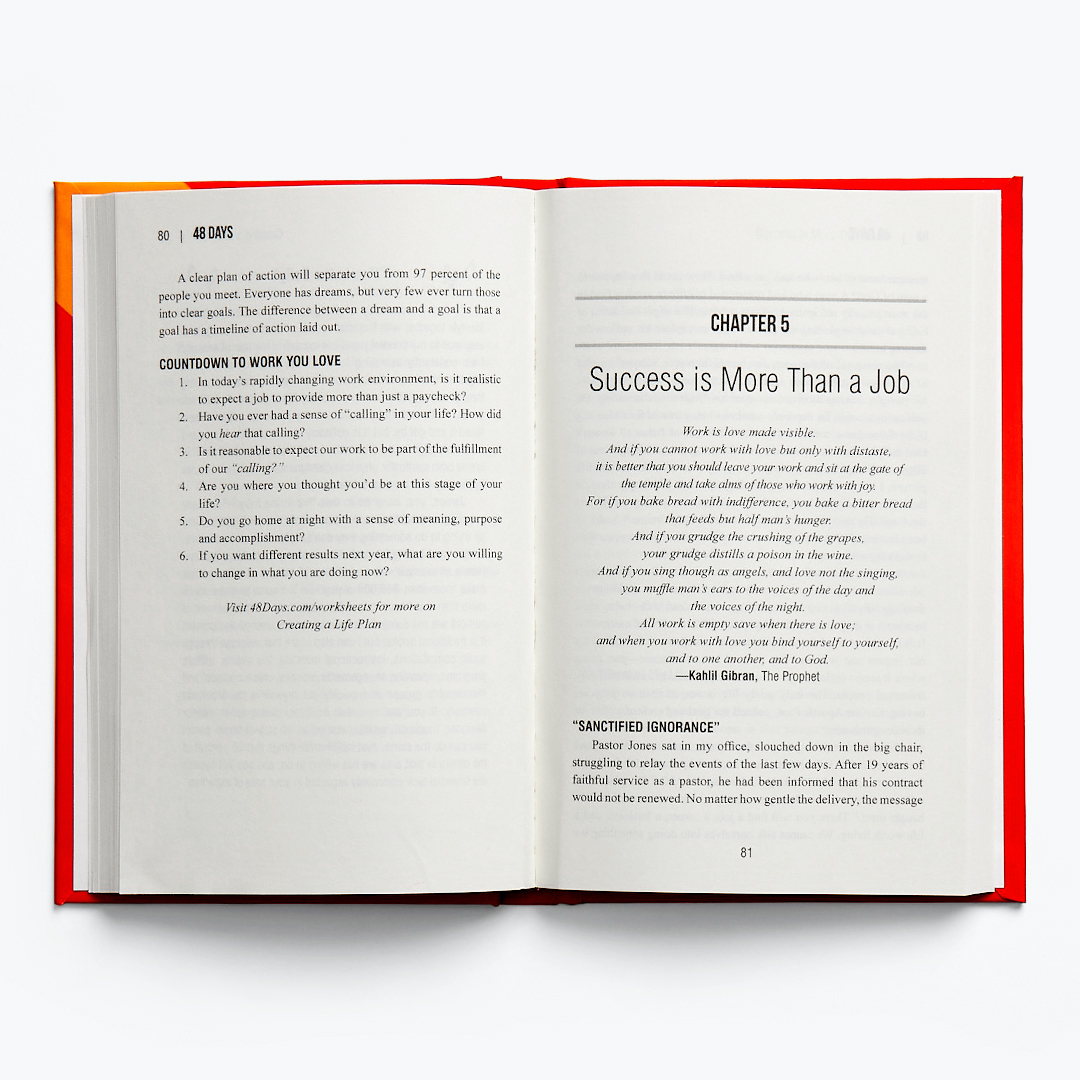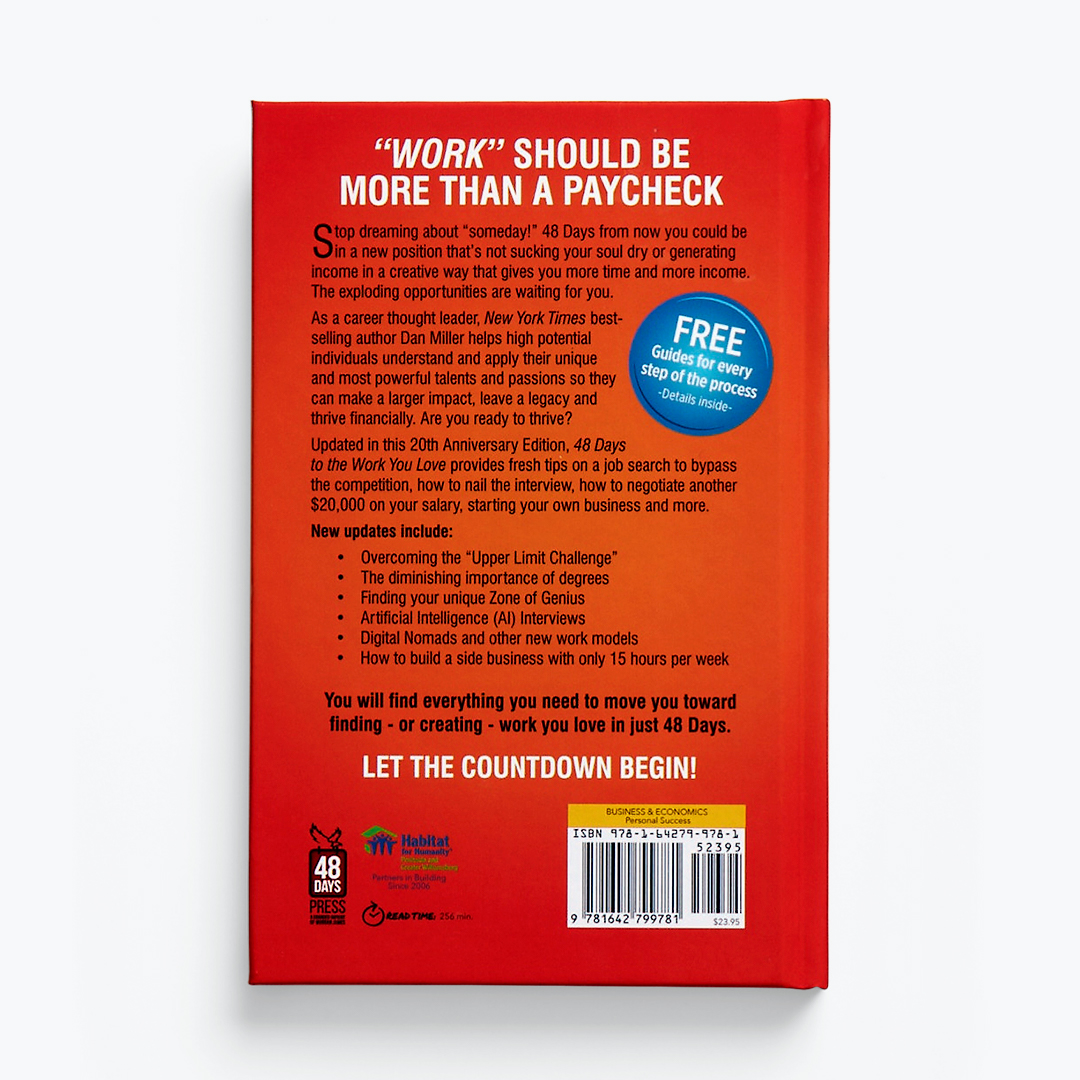 48 Days to the Work You Love - Hardcover Book
by Dan Miller
Description
Dave Ramsey says, "Dan's insight and actual hands-on implementation of discovering and developing a calling has influenced thousands of lives, including mine and many of my team members."
In 48 Days To The Work You Love, you will learn how to:
Discover your God-given and perhaps buried talents
Take those talents and create a clear focus
Embrace the gift of meaningful work
Experience the absolute release that comes from finding your passion
Make $1,000 a minute by negotiating your offer
Turn your own ideas into extraordinary income
Find your IDEAL WORK – and LOVE it!

Note from Dan: Back in 2000, I created a three-ring binder with text and two cassettes and made it available to members of the Sunday School class I was teaching (same church where Dave started Financial Peace). I was simply hearing the stories, answering the questions, and creating processes for getting clarity of purpose and success in the workplace. That became the first version of 48 Days to the Work You Love. And that little Sunday School class grew and grew with people coming from other churches and then other states, eager for principles to improve the other six days of the week.
What you have here is the newest version (2020), including some important updates about options for work you love:
Overcoming the "Upper Limit Challenge" – added in Goal-Setting section
The changing importance of degrees – Chapter 3
Finding your unique Zone of Genius – Chapter 6
Artificial Intelligence (AI) Interviews – Chapter 9
How to build a side business with only 15 hours per week – Chapter 10
Digital nomads and other new work models – Chapter 11
How to build on artistic talents for income – Chapter 12


Customer Ratings and Reviews
Product Details
Pages: 226
Publisher: B&H Publishing
Format: Hardcover
Release Date: 2015
Chapters: 12
Language: English
ISBN-13: 978-1642799781
Genre: Business, Career
Target Audience: People Who Want to Find Their Calling and a Career They Are Passionate About
SKU: 9781642799781OLP
Shipping & Delivery
Physical Shipping
All physical products will be processed and ready to ship within two business days (often even faster). The total delivery time depends on the service you select and where your order is being delivered. You may see multiple shipping options to choose from during checkout. Our default choice will always be the most economical but not necessarily the fastest.