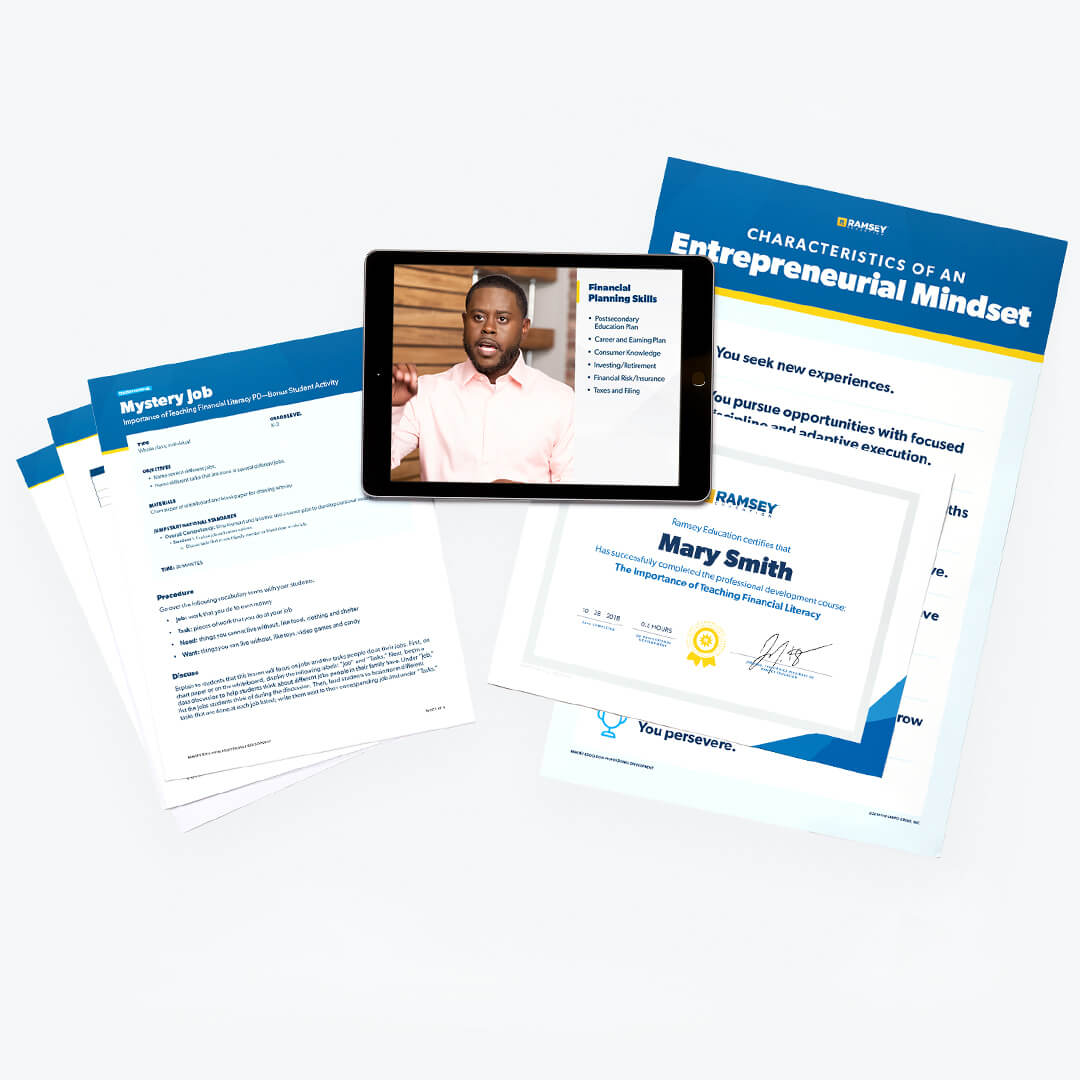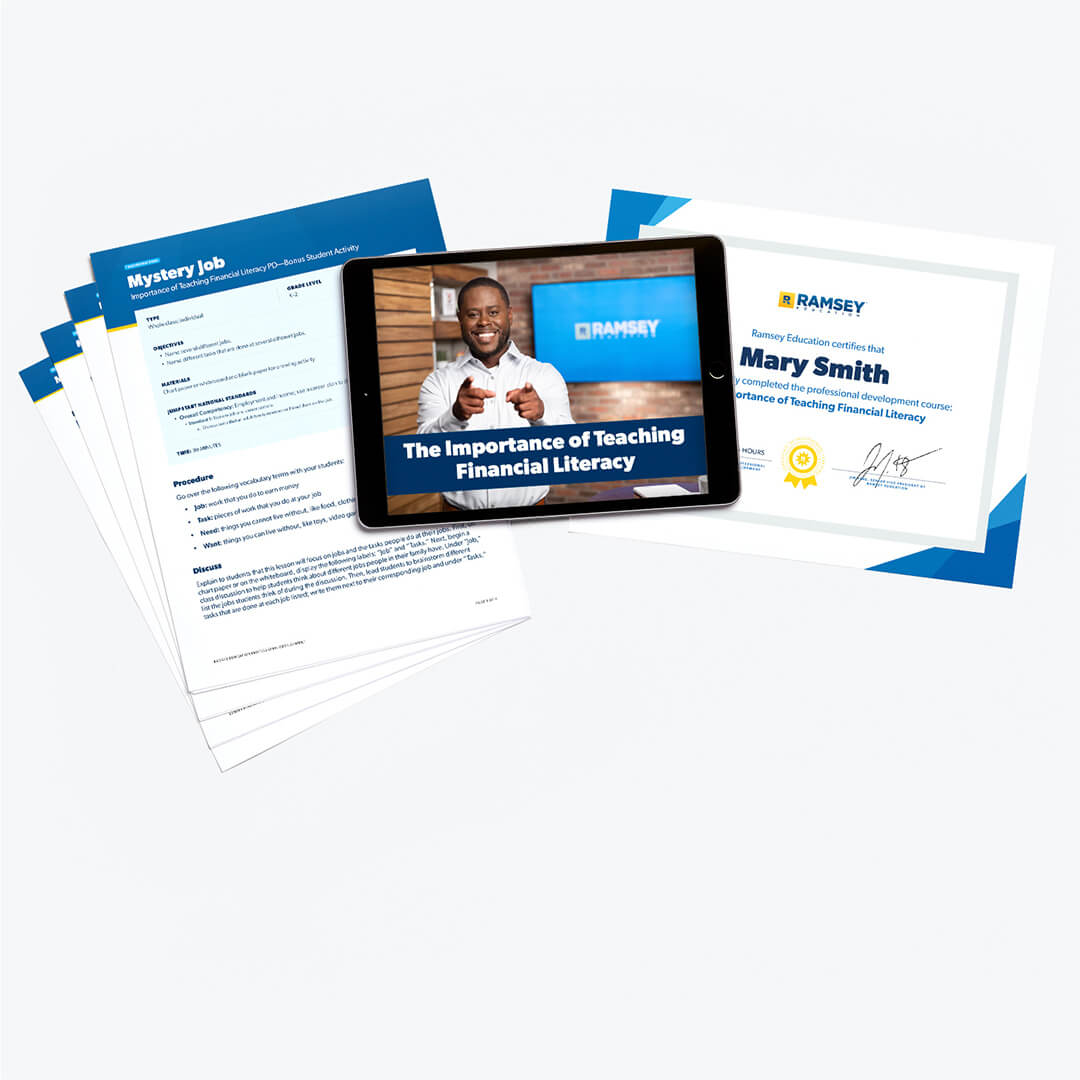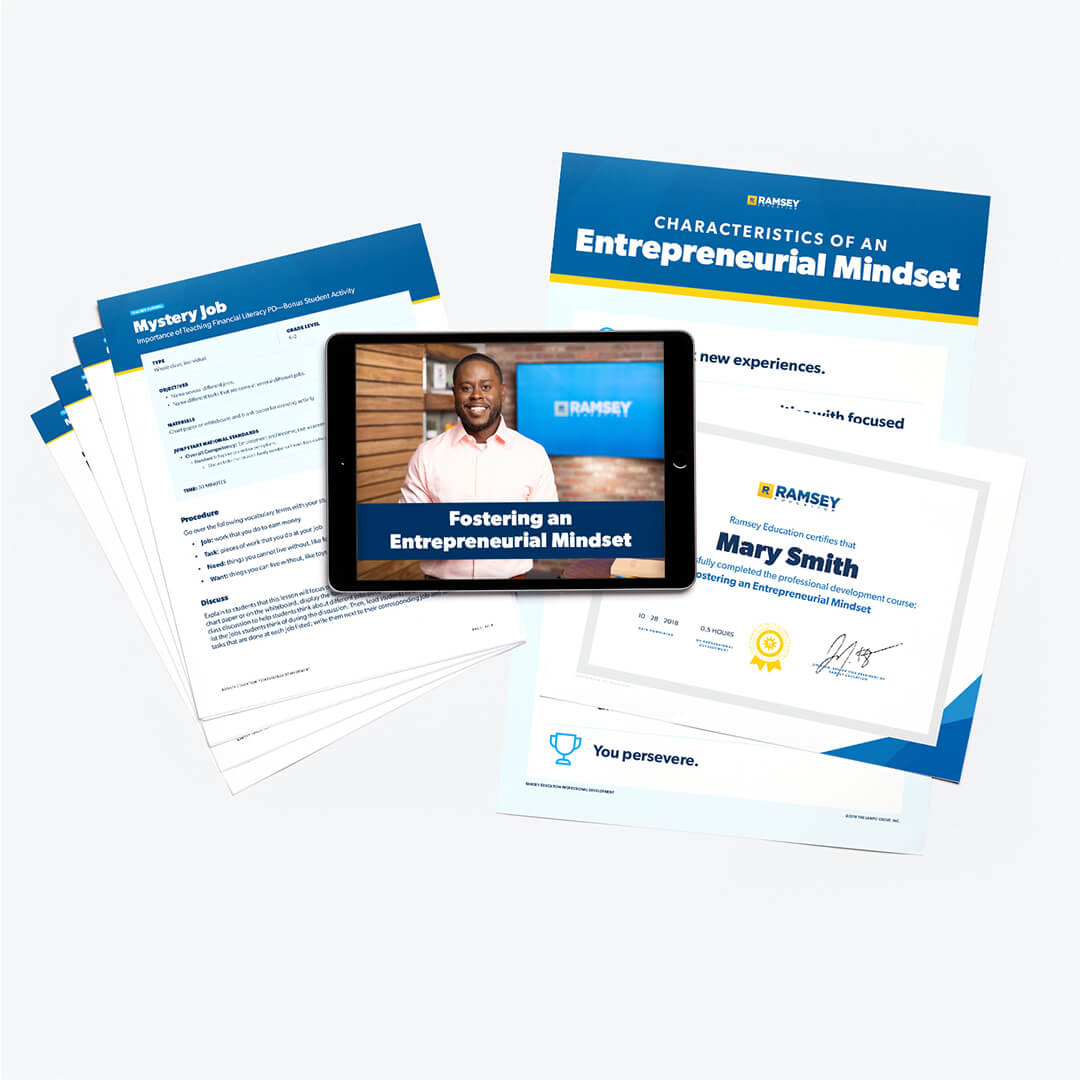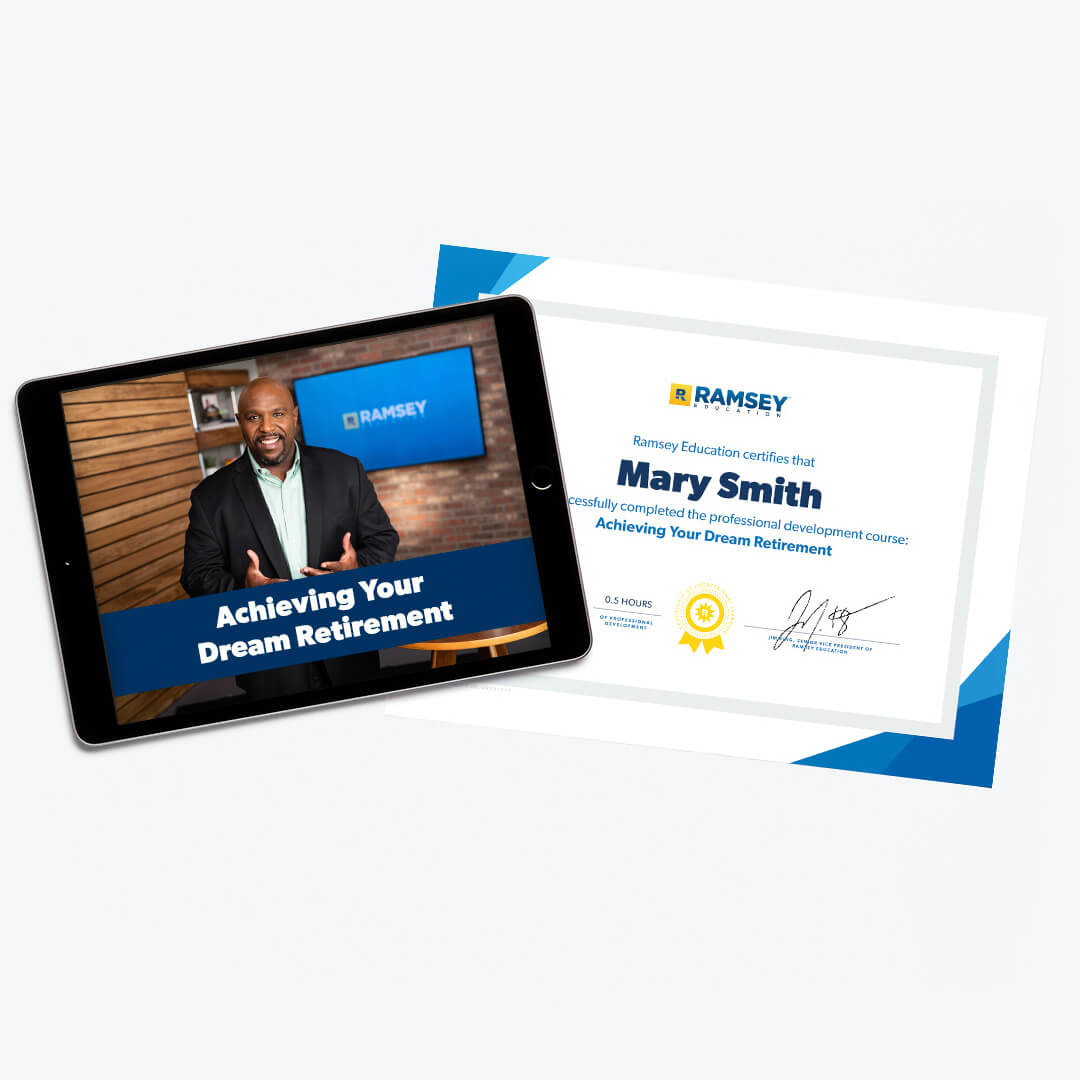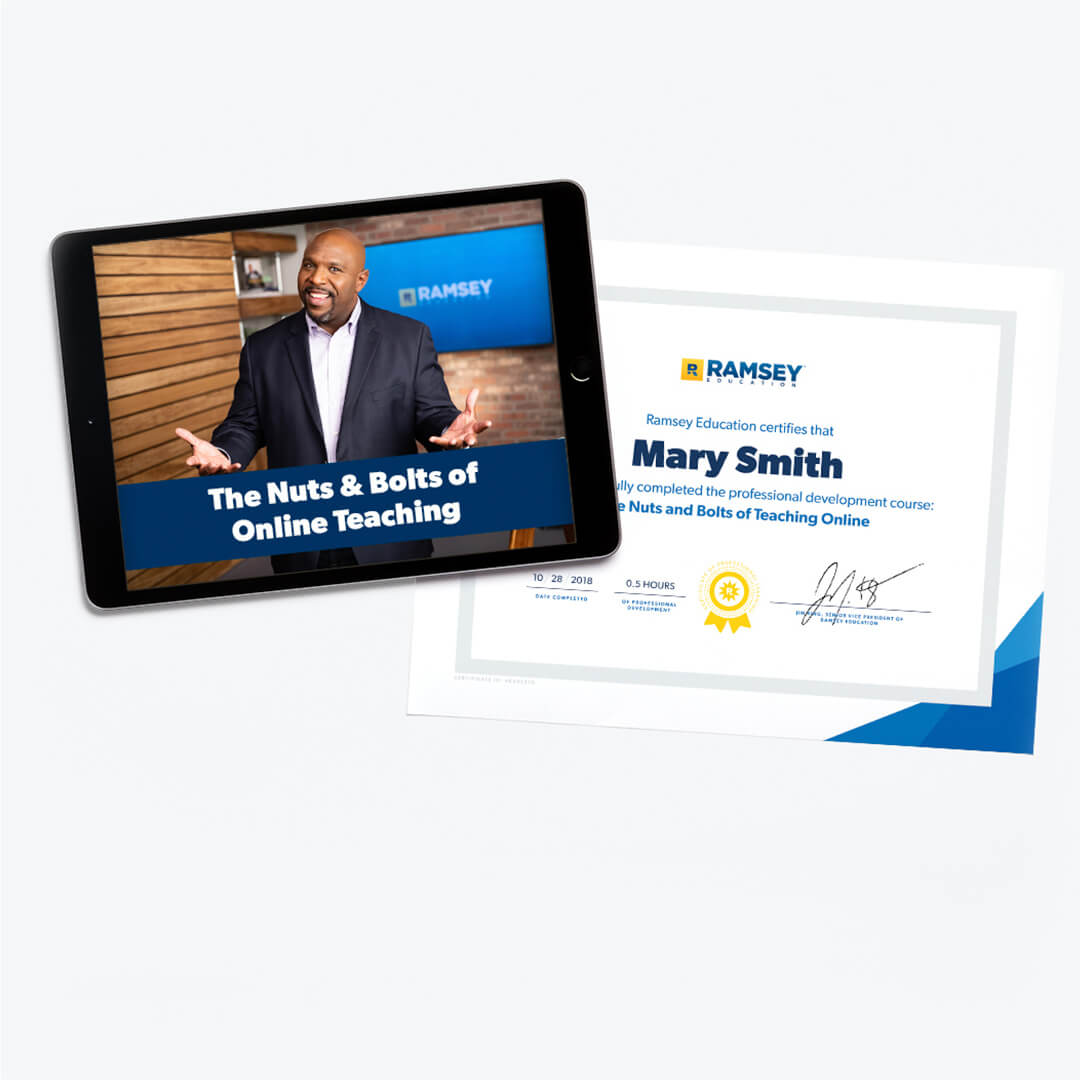 Ramsey Education Professional Development, Bundle 1
On-Demand PD That Really Works!
Description
As a teacher, your time is valuable! Squeezing professional development credits into your already busy schedule can feel overwhelming. And to make matters worse, those PD credit hours can sometimes end up being unhelpful, leaving you feeling like you've wasted your time.
But it shouldn't be that way—and it doesn't have to be.
We've created a bundle of four 30-minute webinars that are taught by entertaining and enthusiastic experts who will empower you with knowledge and material you really can use in your classroom and even your personal life! And better still, these credit hours are on demand, meaning you can access them whenever and wherever you want!
Topics covered:
The Importance of Teaching Financial Literacy
Fostering an Entrepreneurial Mindset
Achieving Your Dream Retirement
The Nuts and Bolts of Teaching Online
Product features:
Certificate of completion for each 30-minute webinar (two hours total)
Content delivered by expert, best-selling authors and Ramsey personalities
Bonus: Standards-based student activities (16 total, grade appropriate for K-12)
Bonus: Entrepreneurial Mindset classroom poster (ready to print PDF)
Watch the Preview!
What's Included?
The Importance of Teaching Financial Literacy

Fostering an Entrepreneurial Mindset

Achieving Your Dream Retirement

The Nuts and Bolts of Teaching Online
Customer Ratings and Reviews
About Anthony ONeal
About Chris Hogan
Product Details
Product Type: Digital
Length: Four 30-minute sessions; 2 hours total
Format: On Demand
Language: English
Genre: Education
Target Audience: K-12 Educators
SKU: TCHRTRGINDCUR