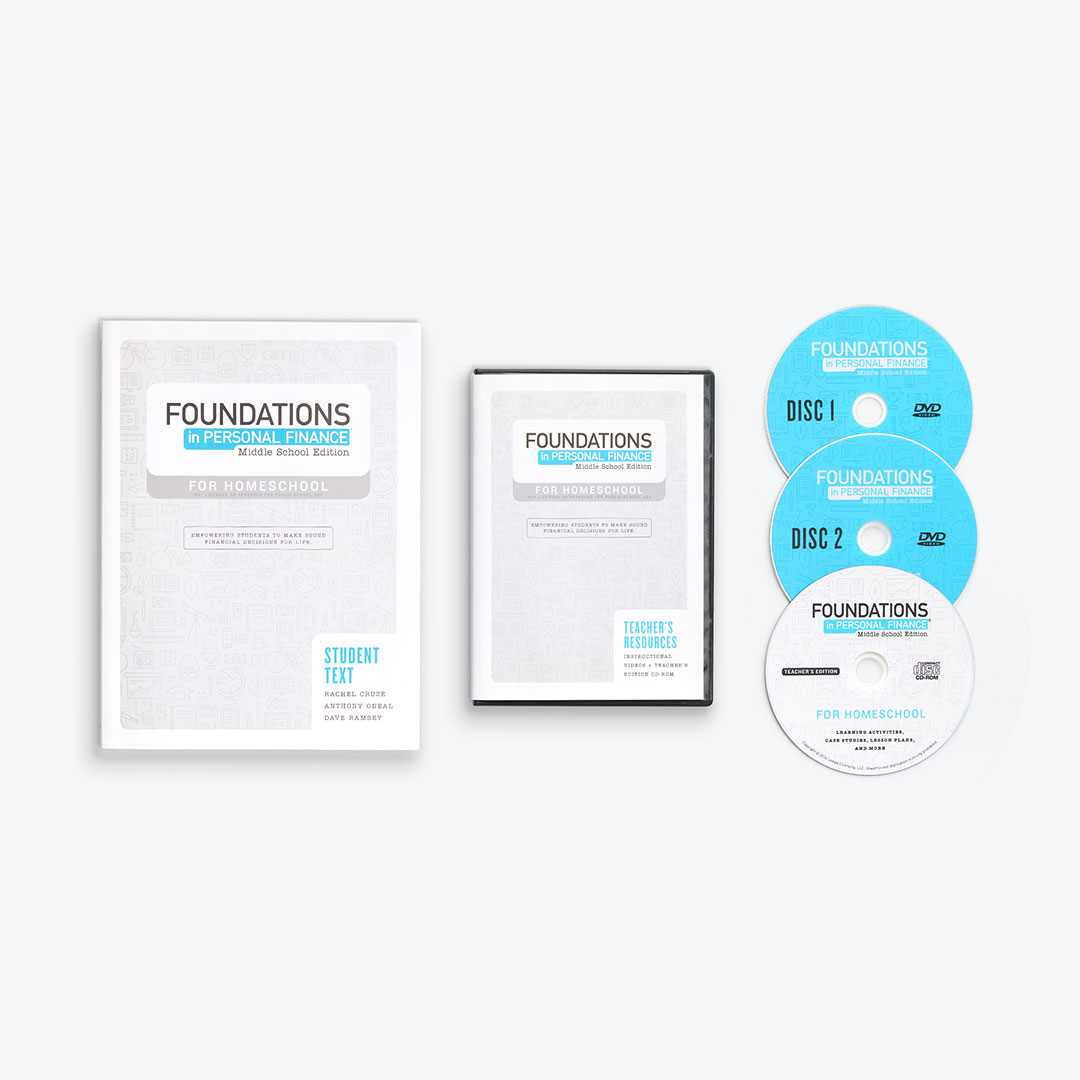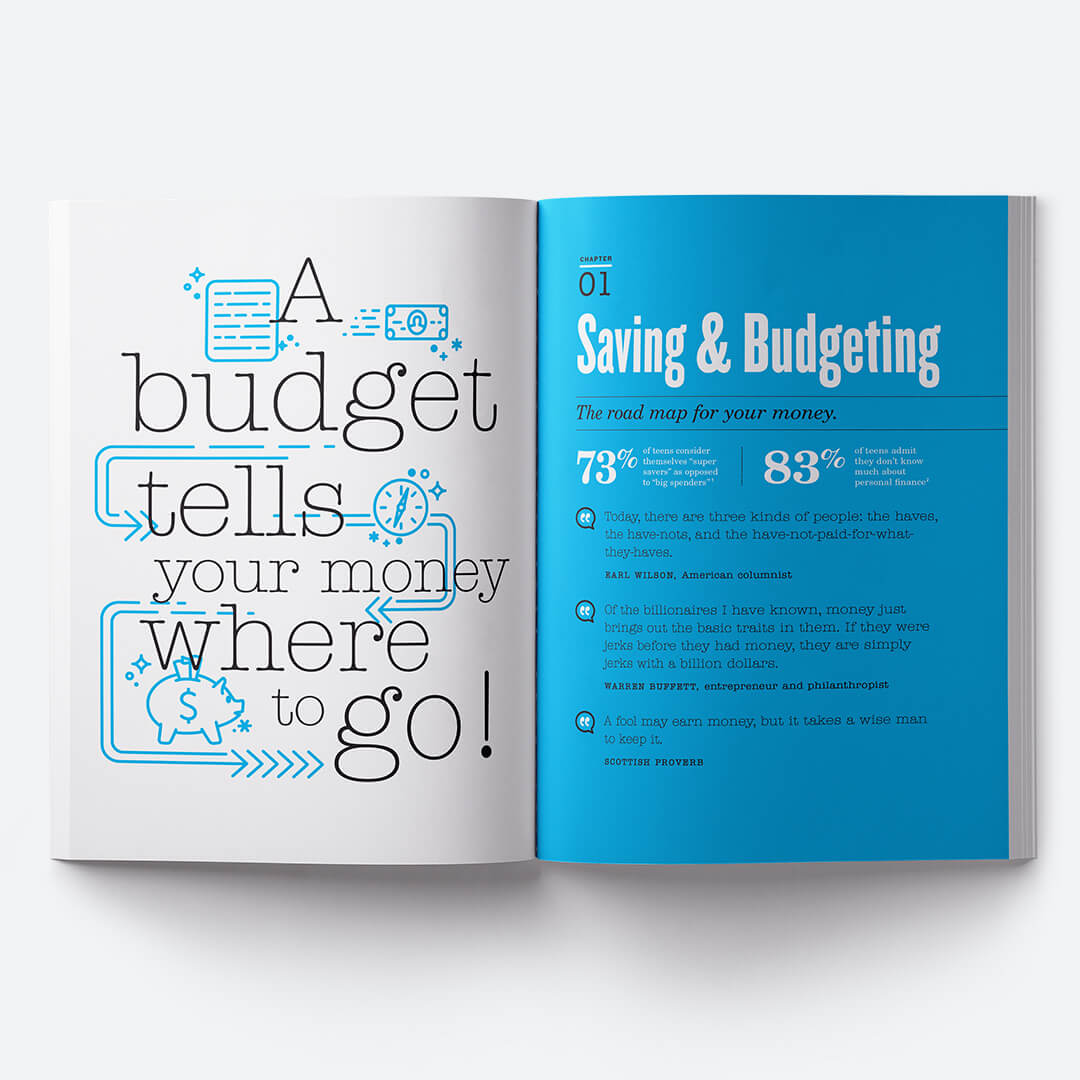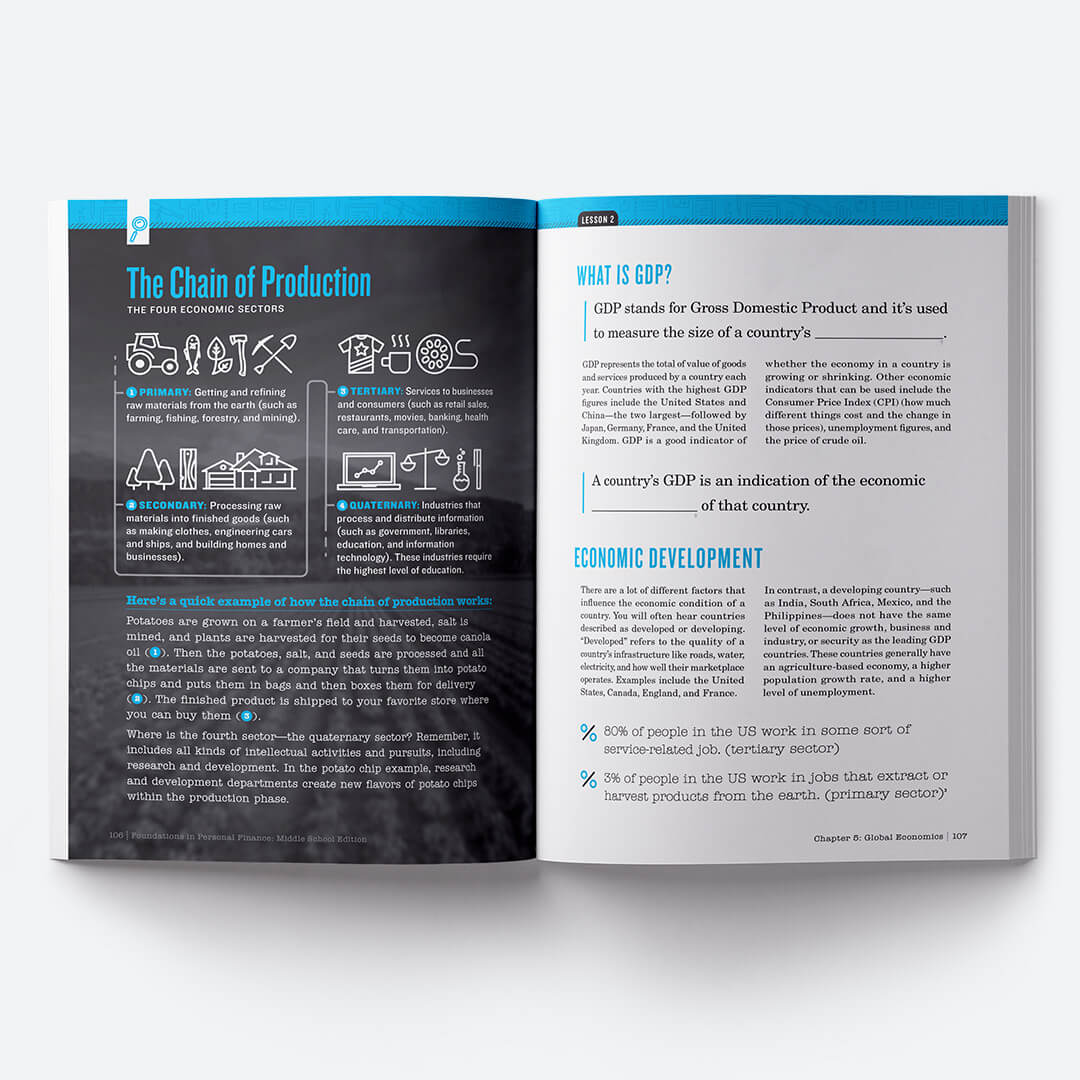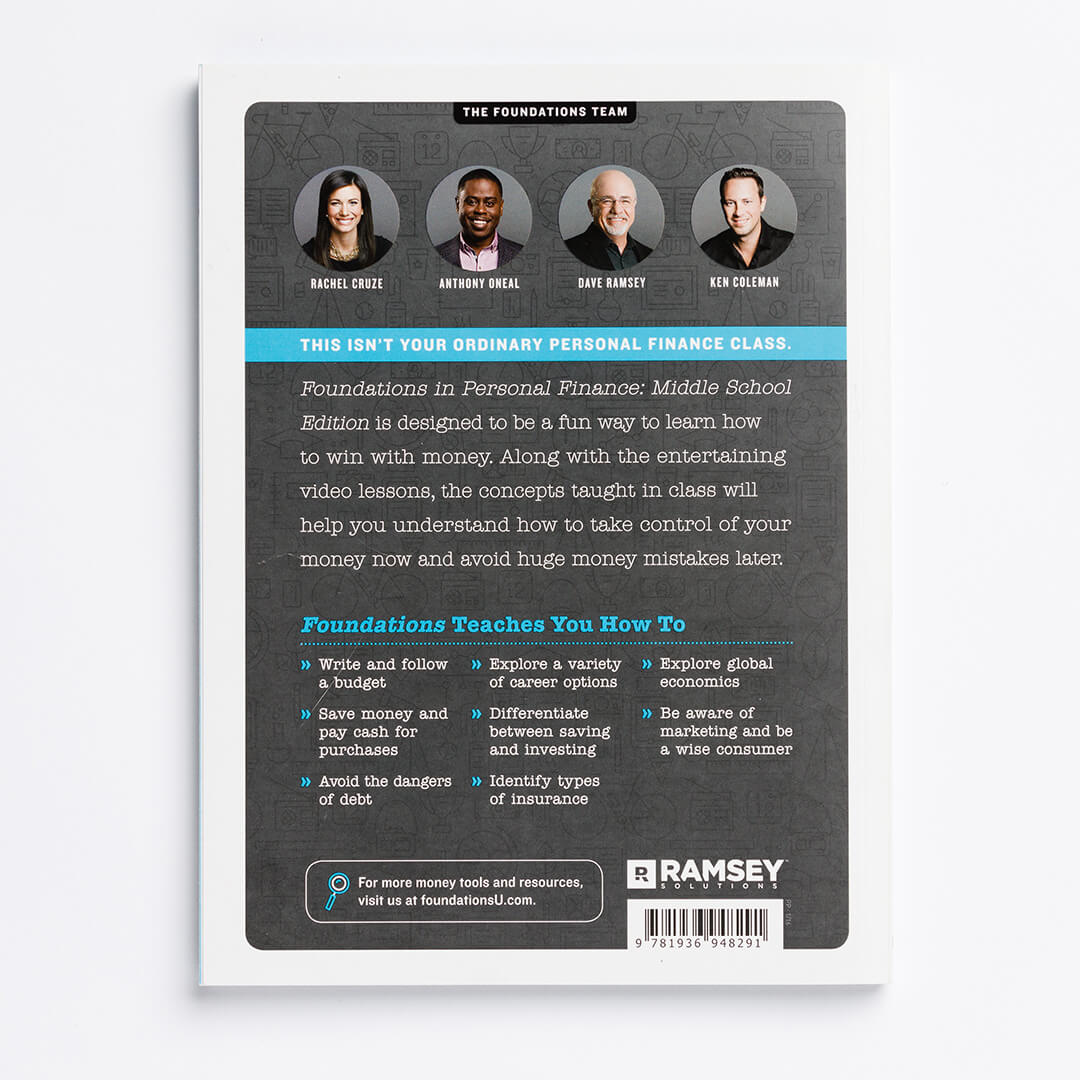 Foundations in Personal Finance: Middle School Edition for Homeschool Teacher / Student Pack
For Grades 6–8
Description
Make sure your teen never has a reason to say, "I wish I'd learned this in school!" You can teach them important money skills, like avoiding debt and saving for retirement. This life-changing curriculum will teach your teen how to handle money the right way.
They'll learn the truth about credit scores, how to make (and stick to) a budget that works, how investing early will help them build wealth for the future and so much more. Our financial experts have traded boring formulas and theories for real-life examples and humor. (Yes—learning about money can be fun!) These time-tested principles will prepare your teen for success in the real world.

This curriculum includes . . .
Video content on DVD, teacher resources on CD-ROM and one student text
Six stand-alone chapters and 22 engaging lessons
Over three hours of video instruction by our team of financial experts
Pre- and post-tests for each chapter as well as a summative assessment and answer keys
Done-for-you teacher resources like a Scripture reference guide, syllabi options and lesson plans.
International Shipping:
We now ship to Canada! Speak with one of our Ramsey Care advisors at 1-888-227-3223 to get a shipping quote and additional help processing your order.
Preview Chapter One
Customer Ratings and Reviews
Product Details
Chapter 1: Saving & Budgeting

Chapter 2: Credit & Debit

Chapter 3: Education, Careers, & Entrepreneurship

Chapter 4: Income, Taxes, & Giving

Chapter 5: Global Economics

Chapter 6: Marketing & Consumerism
FAQs
What is Foundations in Personal Finance: Middle School Edition?
This impactful curriculum equips teens with a game plan for their money. Students learn money skills like creating a budget that actually works, building an emergency fund, investing for retirement, paying cash for what they want, and giving generously. This course will set your teen up for success and give you all the resources you need for a great classroom experience!
How is the Middle School Edition different than the High School Edition?
The Middle School Edition breaks down topics like debt, money, relationships, saving and investing in a way that's relevant and memorable to 6th–8th graders. The High School Edition—geared toward 9th–12th graders—takes those concepts to the next level as they prepare for life after graduation.
What are the benefits of Foundations in Personal Finance?
This curriculum empowers students to make smart choices with their money. Foundations graduates have gone on to do some crazy things, like buy their first car with cash, save up a $500 emergency fund, and graduate from college completely debt-free!
How much class time is needed?
Foundations in Personal Finance: Middle School Edition has syllabi options for six-, nine- or 18-week terms. You can choose the timeline that best fits your homeschool schedule.
How does Foundations in Personal Finance correlate to my state's standards and benchmarks?
This curriculum meets all national and state standards and benchmarks for personal finance. Click
here
for a correlation to the standards in your particular state.
Shipping & Delivery
Physical Shipping
All physical products will be processed and ready to ship within two business days (often even faster). The total delivery time depends on the service you select and where your order is being delivered. You may see multiple shipping options to choose from during checkout. Our default choice will always be the most economical, but not necessarily the fastest.