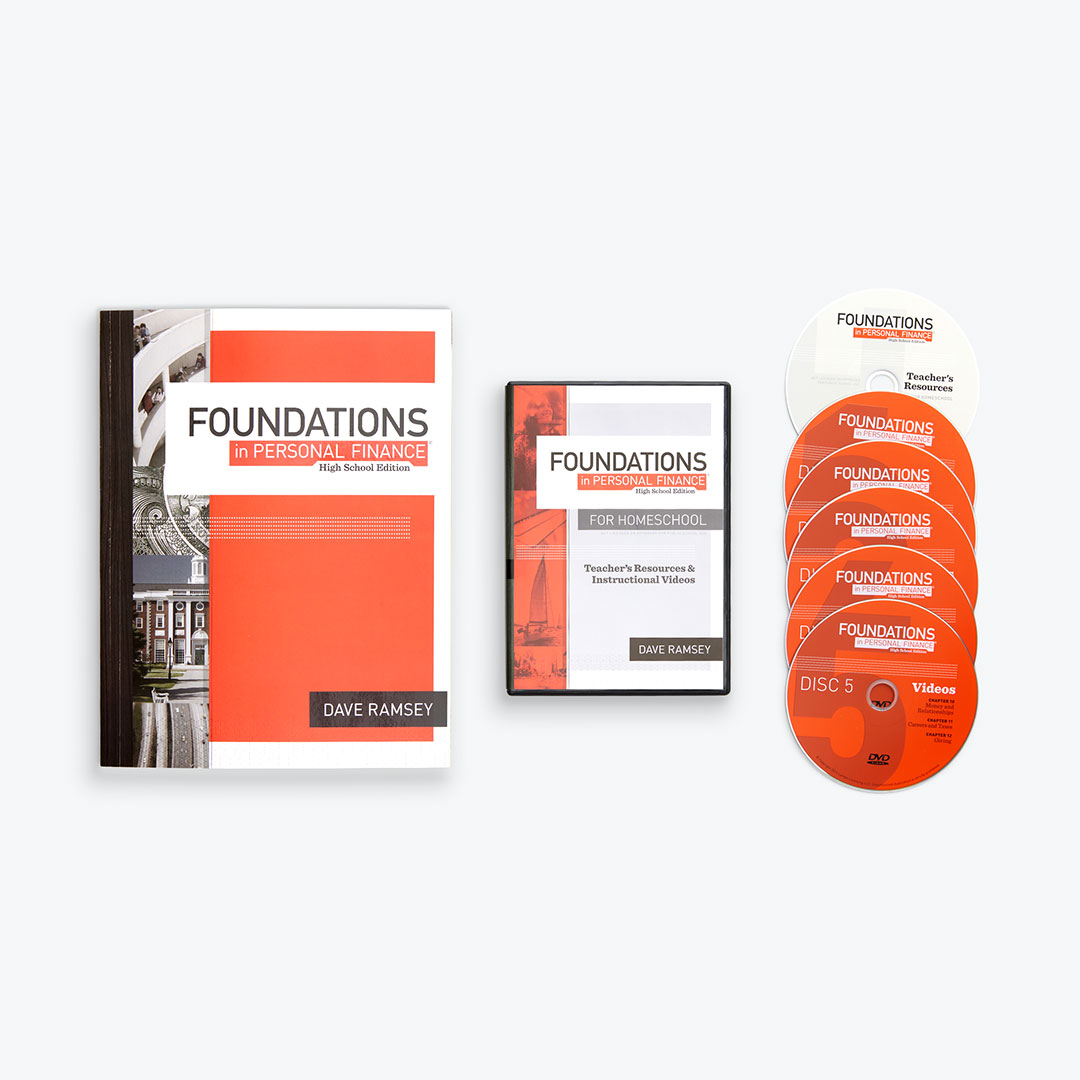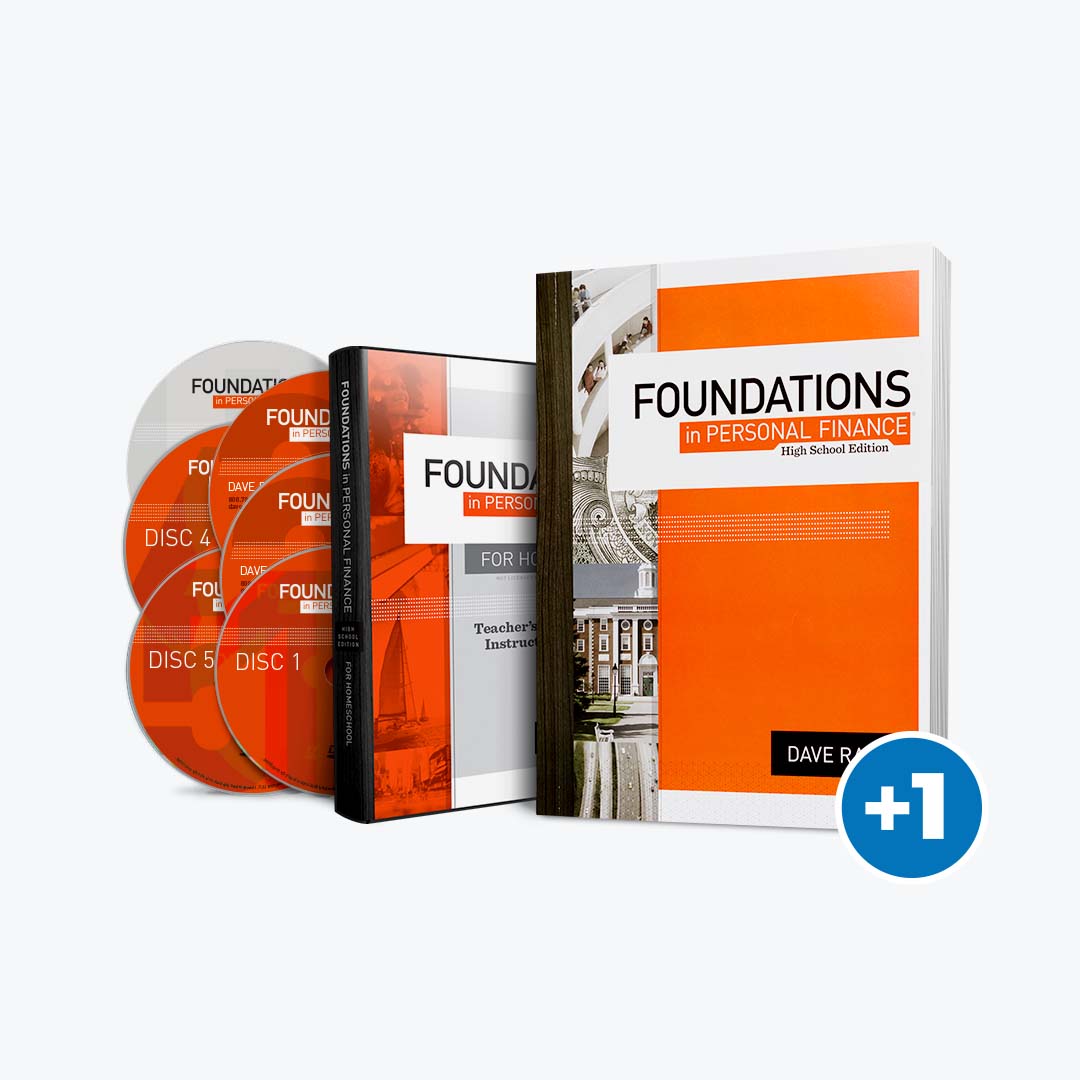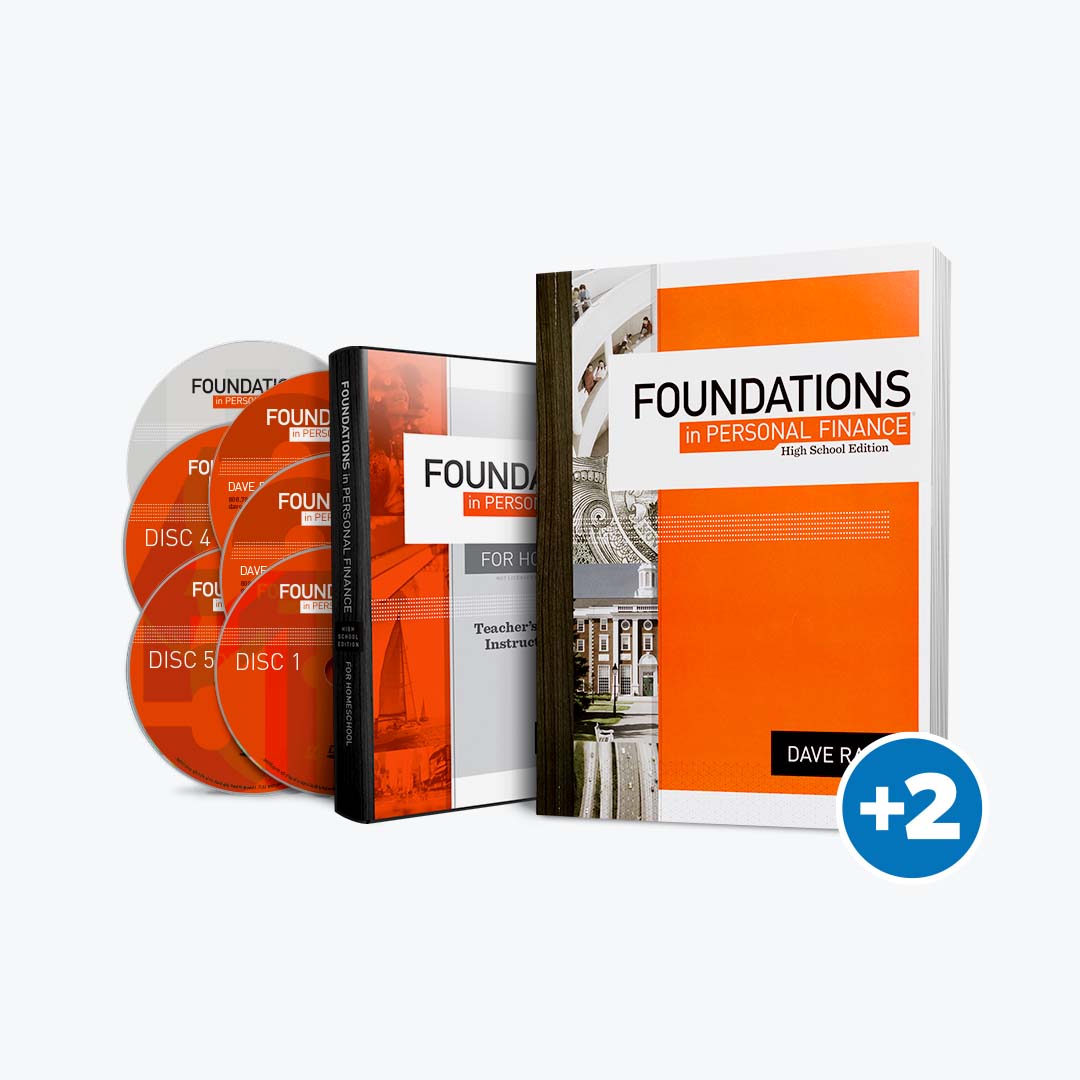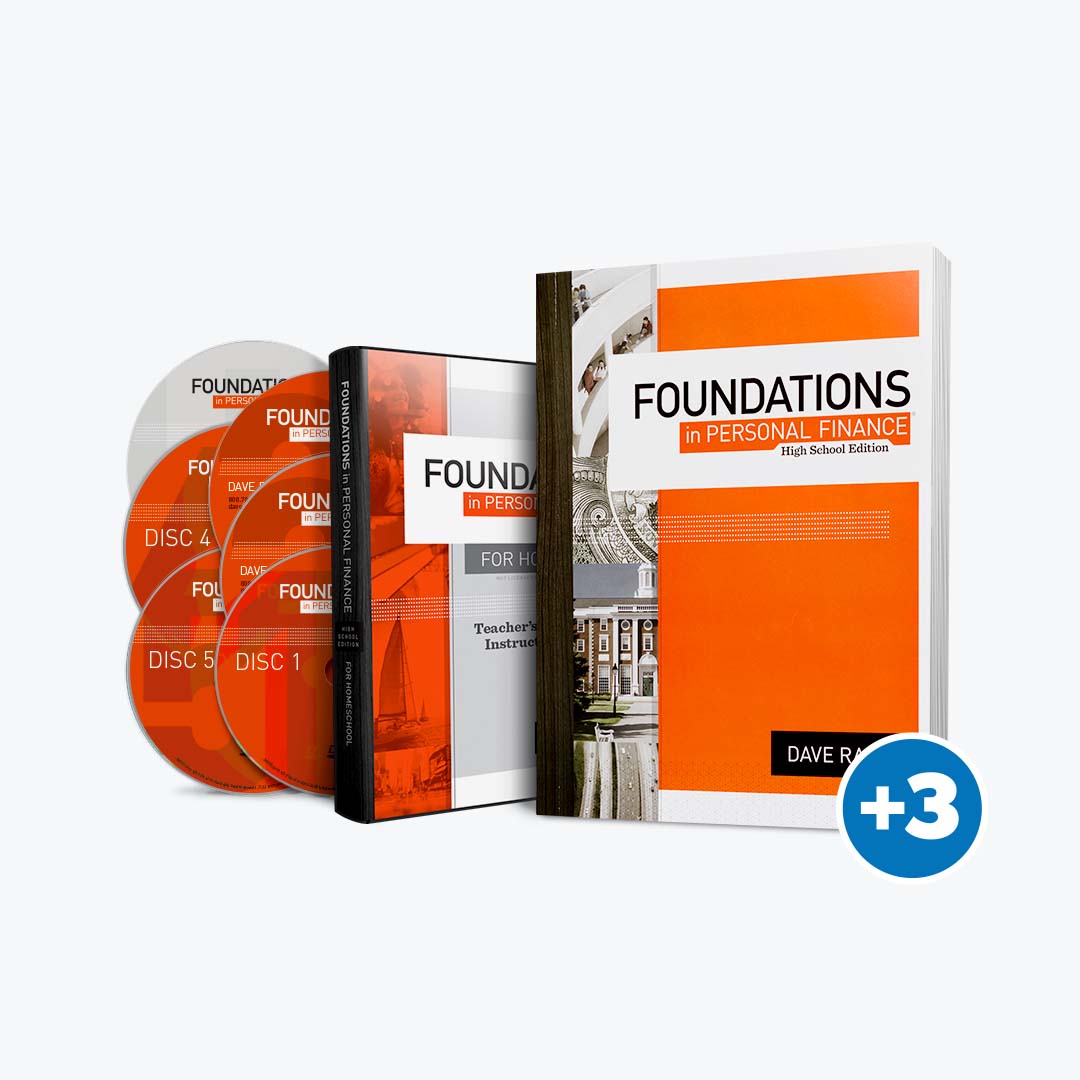 Foundations in Personal Finance: High School Edition for Homeschool Teacher / Student Pack
Money Skills Your Teen Needs
Description
If the thought of teaching your teen about compound interest, emergency funds and budgeting makes your head spin, we're here to help! Personal finance shouldn't be overwhelming (for you or your teen). You can teach your teen about money. And the good news is, our team of financial experts has already done the heavy lifting for you, breaking down complicated money topics in a way that's fun, engaging and practical for teens.
It's crucial that the next generation learns the truth about money before they leave the nest. This curriculum was designed to save you time and energy while equipping your students with the tools they need for a successful launch into the real world.
Curriculum Features:
Video content on DVD, teacher resources on CD-ROM and one student text
Stand-alone chapters that can be used in any order
Pre-tests and post-tests for each chapter as well as a summative assessment
Scripture reference guide for additional study of biblical teaching related to finances
Teacher resources including ready-to-teach lesson plans, syllabi options and activities
International Shipping:
We now ship to Canada! Speak with one of our Ramsey Care advisors at 1-888-227-3223 to get a shipping quote and additional help processing your order.
Preview Chapter One
Customer Ratings and Reviews
Product Details
Chapter 1: Introduction to Personal Finance
Chapter 2: Saving
Chapter 3: Budgeting
Chapter 4: Debt
Chapter 5: Life After High School
Chapter 6: Consumer Awareness
Chapter 7: Bargain Shopping
Chapter 8: Investing & Retirement
Chapter 9: Insurance
Chapter 10: Money & Relationships
Chapter 11: Careers & Taxes
Chapter 12: Giving
FAQs
What is Foundations in Personal Finance: High School Edition for Homeschool?
There's a reason this personal finance curriculum has changed the lives of over 5 million students already—it works! With this curriculum, you can help your student learn the money skills they actually need for life. Your teen will graduate with confidence in their ability to handle money the right way.
How much class time is needed?
The curriculum includes 12 chapters of comprehensive materials, but each chapter can stand on its own. So, it's up to you! You can either use the curriculum as a semester-long course or supplement the chapters as you need them.
How much preparation is required for each chapter?
Gone are the late nights of lesson planning! The curriculum is turnkey, meaning our team of educators has created done-for-you lesson plans, activities, videos, syllabi and auto-graded assessments. All you have to do is show up!
Do I need to be a financial wizard to teach the material?
No! In fact, you don't have to know anything about personal finance in order to teach Foundations. Our team of experts will walk you through the course and give you everything you need to make sure your student never has to say, "I wish I learned this stuff as a teen!"
What age level is appropriate for Foundations in Personal Finance?
Foundations in Personal Finance: High School Edition for Homeschool is designed for high school students in grades 9 through 12.
Shipping & Delivery
Physical Shipping
All physical products will be processed and ready to ship within two business days (often even faster). The total delivery time depends on the service you select and where your order is being delivered. You may see multiple shipping options to choose from during checkout. Our default choice will always be the most economical but not necessarily the fastest.