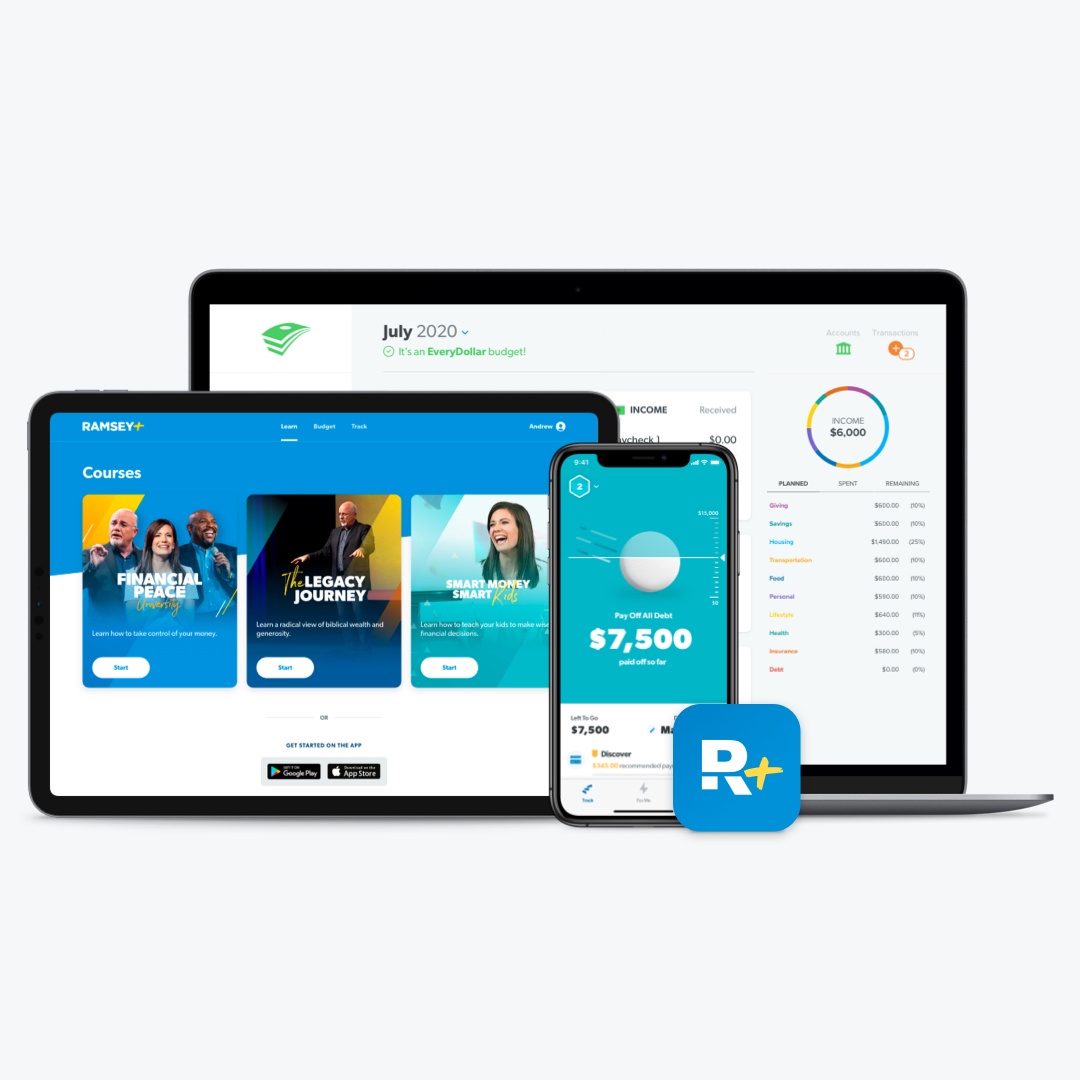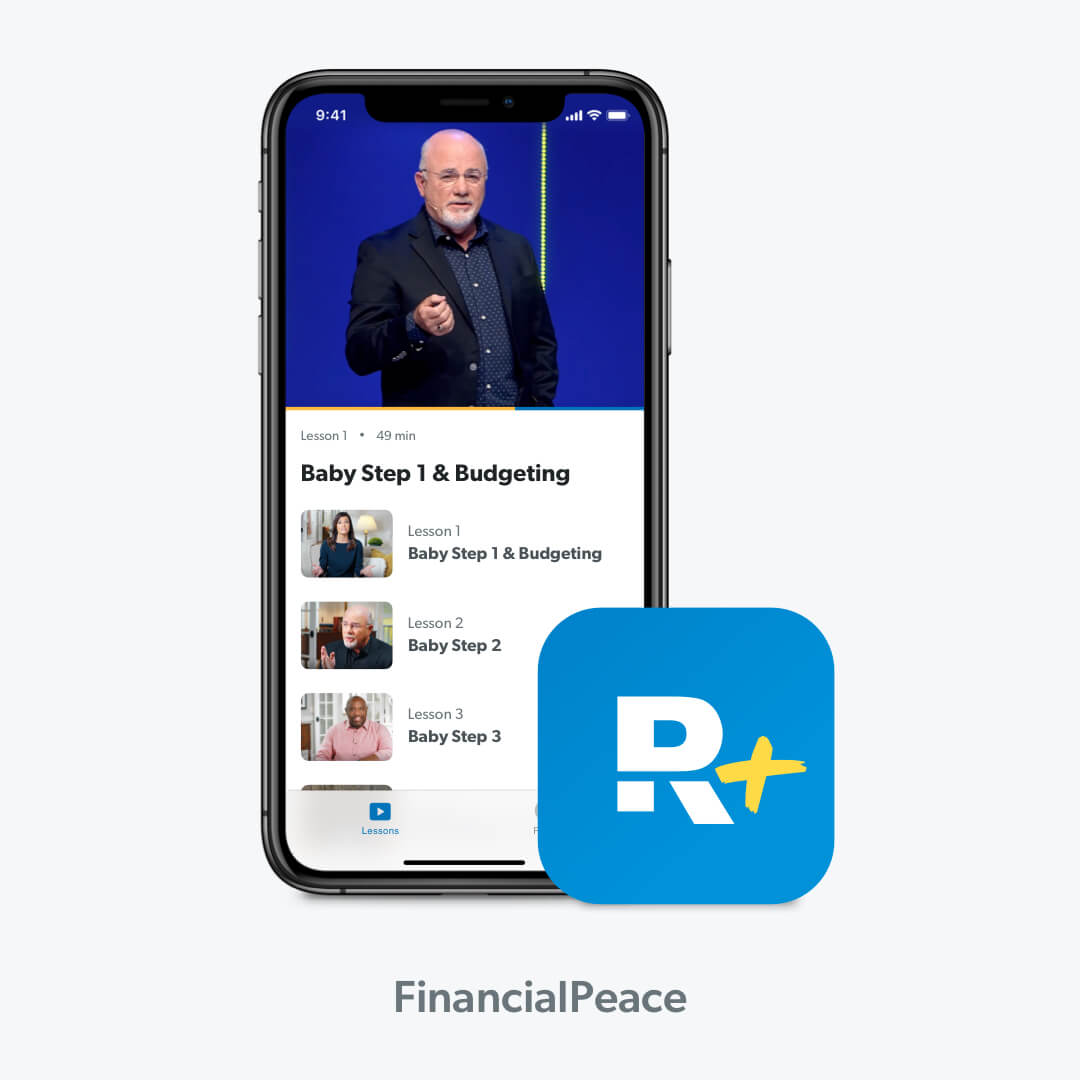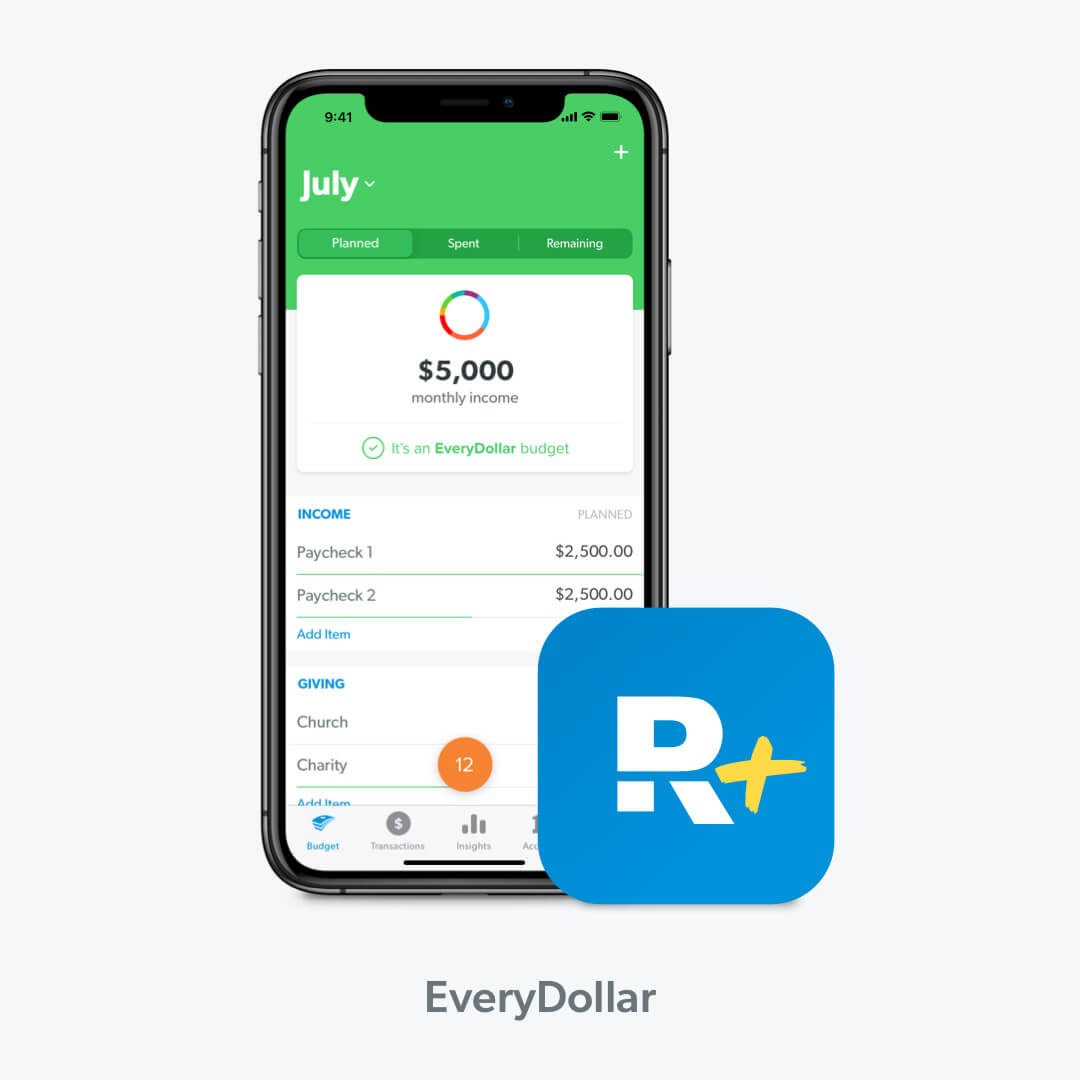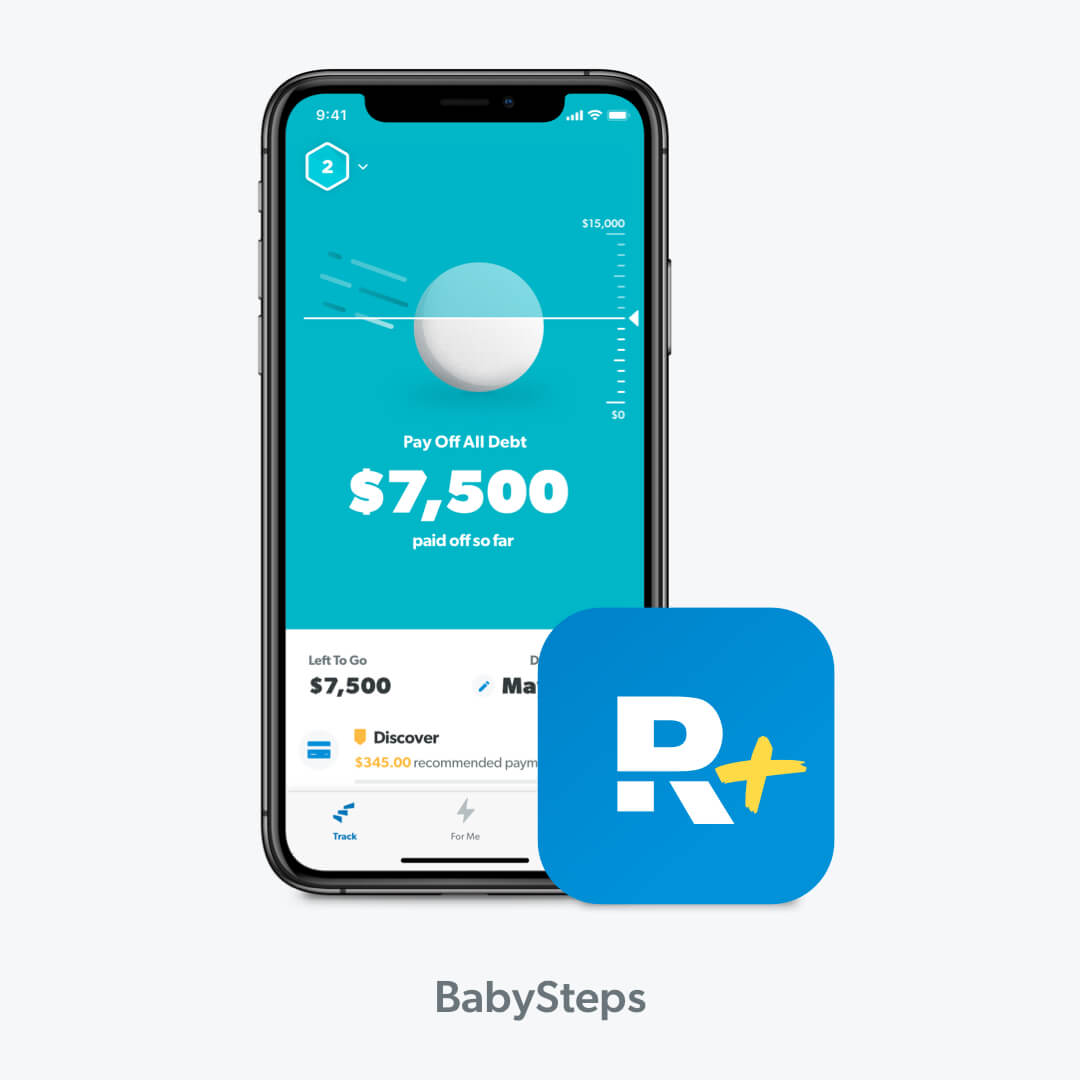 Ramsey+ Membership
Home to the Best Money Tools and Courses
Description
It's time to crush your money goals. Faster. Than. Ever. Yeah, it'll take work—but the content and tools inside Ramsey+ will make it a heck of a lot easier.
Ramsey+ is a membership that offers digital content, courses and tools to help you take control of your money. With resources like Financial Peace University and EveryDollar, you'll pay off debt fast and save more money for your future. (Ah, the good life.)
Ramsey+ members get exclusive access to:
Financial Peace University, the step-by-step plan that's helped nearly 6 million people pay off debt fast and win 👏 with 👏 money. 👏
The premium version of EveryDollar, our world-class budgeting tool that helps you put that plan into action. Every. Single. Day.
Additional on-demand money courses, a free one-on-one coaching call, a debt and savings tracker, a free Federal Classic e-file with Ramsey SmartTax, and so much more.
With the content and tools inside your membership, you'll learn:
How to pay off debt fast
How to budget in a way that doesn't suck
How to save a fully funded emergency fund
How to change your money mindset and build better habits that last
When and how to invest for retirement
How the financial system could be holding you back (and what to do about it!)
How to change your family tree and leave a legacy that counts

Are you purchasing a Ramsey+ membership as a gift for someone else?
Select "Send as a gift" on the first checkout screen and fill in the recipient's info in the bottom form. After you check out, we'll immediately send them an email with instructions to set up their account.
What's Included?
Learn with Financial Peace University and all our best online money courses.

Stuffy financial classes? Not in Ramsey+. Financial Peace University is full of energy, real-life examples and money tips. Join an in-person or virtual class to connect with others, or watch it all from the comfort of your own couch.

Plus, you'll get even more awesome courses like Smart Money Smart Kids, Legacy Journey and Budgeting That Actually Works. Dave Ramsey, Rachel Cruze and Chris Hogan walk through the money info you need without the confusing financial blah blah blah everyone else is dishing out.

You can be confident with your money. No matter your past. No matter your income. These classes teach you how.

Budget with the premium version of EveryDollar.

Tell your money where to go, and you'll stop wondering where it went. How? With the premium version of EveryDollar—a Ramsey+ exclusive.

You'll get budgeting features like custom budget reports and bank connectivity, which streams transactions straight into your budget. You just drag and drop them to the right budget line.

No more missed expenses, busy budgeter. Overdraft fees? A thing of the past.

From your desktop or phone, it's easy, accurate budgeting on the go.

Track with the BabySteps app.

Got money goals? Do something about them. The BabySteps app shows you the next right step with your money so you stay on target and on fire.

Destroy your debt. Save faster than ever.

This interactive app makes it fun to track your money progress—giving you that extra oomph to crush those money goals like never before.

Because you've got what it takes. You just need to keep moving!

Exclusive Livestream Events

New! File your taxes for free with Ramsey SmartTax
Here's What People Are Saying
Thank you!!! Even in my jobless state, I am able to keep my head above the waterline and excel! It's amazing how well off I feel just by having a plan and the first four steps completed!

For years, I felt like a budget was so restricting and scary. I hated it and just wanted to spend my money when I wanted and how I wanted. After taking this course, I see how budgeting helps me spend my money wisely, while being financially responsible, and I can still spend on things I want and need.

The people behind EveryDollar are A+ and it shows in how intuitive this app is. Everything gets updated automatically, and I literally just drag and drop the transaction into whatever section of the budget I need to. It takes about 3 months to really start to put a solid budget together after some trial and error. I'll be debt-free this year, and I'll continue using this app for building wealth. Thanks to Dave and his team for providing these great tools.
EveryDollar is by far one of the easiest and simplest ways to budget. It links to your bank account and tracks the transactions. All you have to do is click and drag the transaction to the corresponding category—it's just that easy—and you are now well on your way to budgeting responsibly. It has helped me tremendously as a visual and guidance tool for my family's money.
You are never too old to learn how to properly manage your money. This course taught us how to work together as a couple and how to be disciplined about our spending. You don't have to eat bologna sandwiches—just learn how to direct your spending while still enjoying life!
My husband and I just finished the free trial and wanted to say thank you. I've been trying to do Dave Ramsey-ish for years by myself because I couldn't get my husband on board and I knew we couldn't afford it. This opportunity allowed us to do it together and he's now all in. I feel very hopeful for the future knowing I now have a partner to do this together. No more "ish." Thank you for all you do!
When I signed my husband and myself up for this class, he seemed skeptical. But during the course of the class, he agreed that it was worth it. Neither of us had been shown how to budget, save or even balance a checkbook when we were young. This has set us on the right path, now using a number of Ramsey's tools to help keep us on track and working on paying off our debts. The Baby Steps tool helps us visualize how we're progressing through paying off our debt, which in turn keeps us engaged and helps keep us from being discouraged.
Customer Ratings and Reviews
FAQs
What is Ramsey+?
Ramsey+ is everything you need to win with money—all in one place. It's an all-access membership that includes our bestselling money tools, apps, content and resources to help you take control of your money for good. Your membership includes access to all of our premium features, including Financial Peace University, EveryDollar budget reporting and automatic bank transactions, the BabySteps app, Ask a Coach, the Debt Snowball Calculator, PLUS so much more.
Who is Ramsey+ for?
Ramsey+ is for everybody! It has the content, tools and resources you need to reach your money goals faster. Whether you're trying to get out of debt or save for retirement, Ramsey+ is here for the entire journey.
Is Ramsey+ three different apps?
Ramsey+ includes three different apps: FinancialPeace, EveryDollar and BabySteps. But you also get tons of other great features, like virtual groups with Financial Peace University, coaching resources, tailored content and budget reporting.
Can I get a subscription to only one app?
A Ramsey+ membership gives you access to all three amazing apps. It's like getting guac, queso and salsa for the price of one. We don't do individual app subscriptions.
Can I buy Ramsey+ as a gift for someone else?
You bet! Select the "Send as a gift" checkbox on the first checkout screen and fill in the recipient's information at the bottom of the form. After you check out, they will immediately receive an email with instructions on how to set up their account.
Can I share my membership with my spouse?
Yes! You can log in to multiple devices using the same username and password you created your account with.
What is Financial Peace University?
Financial Peace University has been our flagship product for almost 30 years. Nearly 6 million people have gone through the nine lessons and learned the proven plan to pay off debt, save for emergencies, and build wealth. Financial Peace University is included in your Ramsey+ membership. You can also join a virtual class so you can go through the course with a community of folks who will walk with you as you begin crushing your money goals.
Do I need a Ramsey+ membership if I've already taken Financial Peace University?
Yes. The good news is, we are updating our content and adding new courses and resources all the time. The better news is, we have tools that will help you every step of the way.
How do I join a virtual class for Financial Peace University?
After you create your account, sign in to ramseyplus.com and click on the Learn tab. Select Start Financial Peace University, then Find a Class. You can search by day of the week and meeting time to find a class that fits your schedule. There are lots of classes starting up all the time!
Do I need the Financial Peace University workbook to get started?
Nope! Being in a virtual class and having a workbook are just a couple ways to get started. But you can also choose to watch the content at your own pace. Either way, you can start budgeting and tracking your progress as soon as you sign up!
What happened to the Financial Peace Membership?
We took the Financial Peace Membership and made it a Ramsey+ membership. We added more content and put all of our bestselling tools together in one all-access package.
I've got a subscription to EveryDollar Plus. Do I need to do anything to get Ramsey+?
Nope! In fact, EveryDollar Plus users have always had access to all the great content in a Financial Peace Membership. Now, you'll get everything included in your Ramsey+ membership! Just sign in to Ramsey+ with your EveryDollar login info and you're good to go.
Does Ramsey+ help me even if I'm not in debt?
Absolutely! With Ramsey+, you'll learn all about the 7 Baby Steps. This is the money plan for real life—ALL of your life. Getting out of debt isn't the peak of your money journey. It's just the beginning.
Is $129.99 really worth it?
We know it is. Following the 7 Baby Steps, the average person finds $332 after their first month of budgeting. In the first 90 days, the average person pays off $5,300 in debt and puts $2,700 into savings. And that's just in the first three months! Imagine what you can do after that.