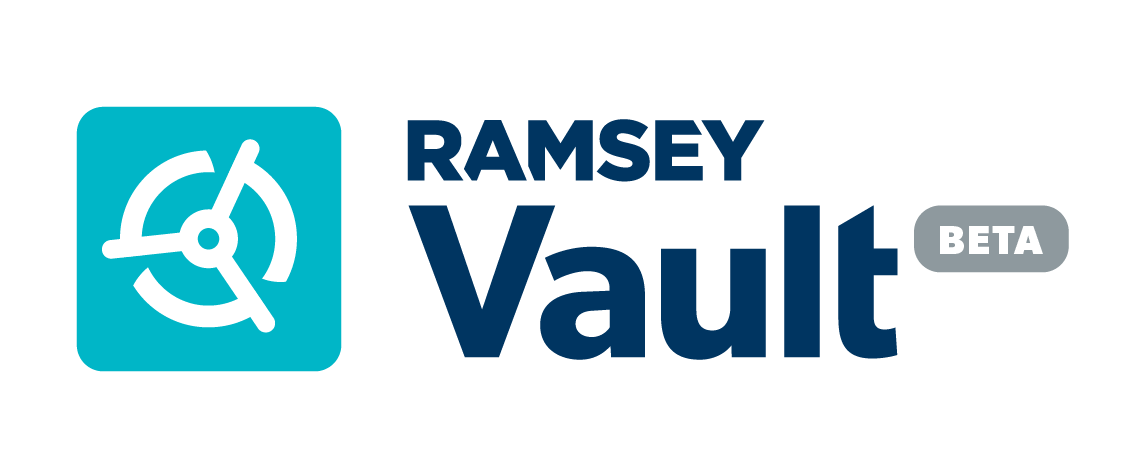 Terms of Service
This Terms of Service ("Terms") is a binding agreement between you ("You", "Your" or "Yours") and The Lampo Group, LLC, d/b/a Ramsey Solutions® ("Ramsey Solutions"). These Terms govern Your use of Ramsey Solutions' cloud-based platform and related products and services, and all related documentation, which is made available through Ramsey Solutions' website or through any relevant application marketplace, or through vault.ramseysolutions.com (collectively, the "Platform," or "Vault"). The Platform is licensed, not sold, to You.

PLEASE READ THESE TERMS CAREFULLY BEFORE ACCESSING OR USING THE PLATFORM. YOU ACKNOWLEDGE AND AGREE THAT THESE TERMS HAVE THE SAME FORCE AND EFFECT AS IF THE TERMS WERE EXECUTED IN A WRITTEN DOCUMENT BY YOU AND RAMSEY SOLUTIONS.

BY CHECKING THE BOX ACKNOWLEDGING THESE TERMS, YOU: (A) ACKNOWLEDGE THAT YOU HAVE READ AND UNDERSTAND THESE TERMS; (B) REPRESENT THAT YOU ARE OF LEGAL AGE TO ENTER INTO A BINDING AGREEMENT; AND (C) ACCEPT THESE TERMS AND AGREE THAT YOU ARE LEGALLY BOUND BY THE TERMS, INCLUDING WITHOUT LIMITATION CONDUCTING THIS TRANSACTION ELECTRONICALLY, DISCLAIMERS OF WARRANTIES, DAMAGE AND REMEDY EXCLUSIONS AND LIMITATIONS, ARBITRATION, AND CHOICE OF TENNESSEE LAW.

WE MAY UPDATE OR MODIFY THESE TERMS AT ANY TIME, BY POSTING THE AMENDED VERSION INCLUDING THE EFFECTIVE DATE OF THE UPDATED VERSION. WE WILL ANNOUNCE ANY MATERIAL CHANGES TO THESE TERMS THROUGH ONE OR MORE OF THE FOLLOWING METHODS: (1) AN IN-PLATFORM POP-UP SHOWING YOU THE NEW TERMS, (2) AN ALERT ON OUR WEBSITE, AND/OR (3) VIA EMAIL.

IF YOU DO NOT AGREE TO THESE TERMS, THEN YOU HAVE NO RIGHT TO, AND SHALL NOT, ACCESS OR USE THE PLATFORM. IF YOU ARE UNDER EIGHTEEN (18), YOUR PARENT OR GUARDIAN MUST AGREE TO THESE TERMS ON YOUR BEHALF.

These Terms were last modified on April 14, 2022.

1. GRANT OF LICENSE & YOUR CONTENT

Subject to these Terms and your compliance therewith, Ramsey Solutions grants You a limited, revocable, non-exclusive, non-transferable, non-sublicensable, and non-assignable license to use the Platform for Your personal, non-commercial use during the subscription term selected by You when signing up for the Platform. You agree to use the Platform in compliance with all applicable federal, state, and local laws, rules, and regulations ("Law" or "Laws"). Further, you understand and agree that Ramsey Solutions employs the use of third-party services for the purpose of facilitating the availability and functionality of the Platform ("Third-Party Facilitators").

The Platform enables You to upload information about You, photographs, documents, and other content of Your choosing (Your "Content"). You are solely responsible for, and Ramsey Solutions hereby disclaims any and all liability with respect to Your Content and the results obtained therefrom and the accuracy, authenticity, and quality of the same. Ramsey does not use or access Your Content except to provide the Platform to You and as set forth in our Privacy Policy (the "Privacy Policy"). By uploading any Content, You represent and warrant that You have the legal right to possess and upload any such data and that Your Content will comply with all Laws.

Registration for the Platform requires a valid, working e-mail address, phone number, and/or other information in order to initially sign up for access to and use of the Platform. Additionally, You may be required to create a username and password to securely access the Platform (collectively, your "Credentials").

When You sign up for Ramsey Solutions for Platform access or other related services, You may be asked to supply certain information relevant to such order including, without limitation, Your debit card number, the expiration date of the debit card, address information, and phone number. You represent and warrant that: (i) You have the legal right to use any debit card(s) or other payment method(s) in connection with any such order; and (ii) the information You supply to Ramsey Solutions is true, correct, and complete. Ramsey Solutions employs the use of third-party services for the purpose of facilitating payment and the completion of such order. By submitting Your information, You grant Ramsey Solutions the right to provide Your information to these third parties for payment processing subject to Ramsey Solutions' Privacy Policy. You acknowledge and agree that Ramsey Solutions is not responsible for the acts or omissions of any third party payment processor.

You agree to the pay the amounts in the frequency and for the duration selected by You when signing up for the Platform (the "Subscription"). You hereby authorize Ramsey Solutions to charge your debit card in the amounts corresponding to the Subscription You select when placing an order for the Platform. Ramsey Solutions reserves the right to change the fees at any time by providing notice to You prior to the renewal of Your Subscription. Ramsey Solutions further reserves the right to refuse or cancel Your order at any time for reasons including but not limited to: product or service availability, errors in the description or price of the product or service, error in Your order, error in Your information, or other reasons, including if fraud or an unauthorized or illegal transaction is suspected. If Ramsey Solutions is required to pay any such taxes, you will, upon receipt of our invoice, reimburse us for any taxes paid by Ramsey Solutions.

Your Subscription to the Platform will automatically renew at the end of the Subscription period You select and renewal fees will be in an amount specified by Ramsey Solutions in a renewal notice provided to You via email unless you cancel the your Subscription to the Platform before the end of the then-current Subscription period by following the instructions provided to You by Ramsey Solutions as part of the renewal notice. You hereby authorize Ramsey Solutions to charge the thencurrent renewal fees to the debit card associated with your account. If you cancel your Subscription to the Platform, Ramsey Solutions is not obligated to refund any portion of the fees for Platform already paid. For avoidance of doubt, no refunds are available to you under any circumstances or for any reason. Cancellation will take effect at the end of the then-current Subscription period.

Ramsey Solutions may use email and/or push notifications to communicate with You on a recurring basis. By providing Your email address and/or phone number, You consent and give permission to be contacted at such email address and/or phone number by Ramsey Solutions and our partners. In addition, by enabling push notifications through the Platform, You consent and give permission to receive such notifications by Ramsey Solutions and our partners. You may manage Your notification settings by updating Your profile on the Platform or updating Your phone settings. You understand that consent is not a condition of purchase and certify that You have provided Your own contact information.

You are solely responsible for any individuals who You designate as permitted users with access to Your account and Your Content, and Ramsey Solutions shall not be responsible and disclaims any and all liability in its provision of access to such individuals at Your request. You agree, however, that you will not so designate any individual under the age of 13 ("Child") as a permitted user of Your account.

2. COLLECTION AND USE OF YOUR INFORMATION; CONSENT.

Ramsey Solutions will treat any information it collects or receives from You through the Platform in accordance with its Privacy Policy, which is incorporated herein by reference. Please review the Privacy Policy before You use the Platform. By downloading, installing, using, or providing information to or through the Platform, You consent to all actions taken by Ramsey Solutions with respect to Your information in compliance with the Privacy Policy. If You are unwilling to accept the terms and conditions of the Privacy Policy, You may not use the Platform.

Ramsey Solutions, through the Platform or via the contact information You have provided, may contact You regarding certain offers or products of Ramsey Solutions or its partners that we believe may be beneficial to You. You understand and agree that Ramsey Solutions may contact You in this manner.

3. RESTRICTIONS

The Platform is intended for access and use within the United States by United States citizens only. The Platform is not intended for or directed to citizens, domiciles, or residents of the European Union or any other foreign country. Accordingly, the Platform has been designed to comply with current applicable United States privacy Laws. By accessing or using the Platform, You affirm that You are not a citizen, domicile, or resident of the European Union.

In addition, You shall not, and You shall not permit others to:
use or otherwise access the Platform to engage in any activity or conduct that is deceptive, unfair, or harmful or that violates the rights of Ramsey Solutions or any third party;
use, copy, adapt, modify, prepare derivative works based upon, distribute, license, sell, transfer, publicly display, transmit, or otherwise exploit the Platform, except as expressly permitted in these Terms;
reverse engineer, disassemble, decompile, decode, or otherwise attempt to derive or gain access to the source code of the Platform or any part thereof;
remove, delete, alter, or obscure any trademarks or any copyright, trademark, patent, or other intellectual property or proprietary rights notices from the Platform, including any copy thereof;
rent, lease, lend, sell, sublicense, assign, distribute, publish, transfer, or otherwise make available the Platform or any features or functionality of the Platform to any third party for any reason;
remove, disable, circumvent, or otherwise create or implement any workaround to any copy protection, rights management, content filtering devices, or security features in or protecting the Platform;
post, upload, publish, submit, transmit, or otherwise make available any Content that You do not have a right to make available under any Law or under contractual or fiduciary relationships;
post, upload, publish, submit, or transmit any Content that: (i) infringes, misappropriates, or violates a third party's patent, copyright, trademark, trade secret, moral, or other intellectual property rights, or rights of publicity or privacy; (ii) violates, or encourages any conduct that would violate, any applicable Law or regulation (including without limitation applicable export laws and regulations), or would give rise to civil liability; (iii) is fraudulent, false, misleading, or deceptive; (iv) is defamatory, harassing, libelous, obscene, pornographic, vulgar, or offensive; (v) promotes discrimination, bigotry, racism, hatred, harassment, or harm against any individual or group; (vi) is violent or threatening or promotes violence or actions that are threatening to any person or entity; (vii) promotes illegal or harmful activities or substances; (viii) is able to damage, disable, overburden, or impair the Platform, or otherwise interfere in any way with the use of the Platform by others; (ix) includes or disseminates spyware, adware, viruses, worms, or any other type of malware or malicious code; (x) is or includes "spam," "junk mail," "phishing," "chain letters," or "pyramid schemes";
access, tamper with, or use non-public areas of the Platform or Ramsey Solutions' systems;
attempt to probe, scan, or test the vulnerability of the Platform, any Ramsey Solutions system or network or breach any security or authentication measures;
attempt to access or search the Platform through the use of any engine, software, tool, agent, device, or mechanism (including spiders, robots, crawlers, data mining tools, or the like), other than the software and/or search agents provided by Ramsey Solutions;
use the Platform in any manner not permitted by these Terms;
interfere with, or attempt to interfere with, the access of any user, host, or network, including, without limitation, sending a virus, overloading, flooding, spamming, or mailbombing the Platform;
impersonate or misrepresent Your affiliation with any person or entity;
violate any applicable Law or regulation; or
encourage or enable any other individual to do any of the foregoing.
Ramsey Solutions may investigate and prosecute violations of any of the above to the fullest extent of the law and involve and cooperate with law enforcement authorities in prosecuting users who violate these Terms. You acknowledge that Ramsey Solutions has no obligation to monitor Your access to or use of the Platform but has the right to do so for the purpose of operating the Platform, to ensure Your compliance with these Terms, or to comply with applicable Law or the order or requirement of a court, administrative agency, or other governmental body. Ramsey Solutions reserves the right for it and its Third-Party Facilitators, at any time and without prior notice, to suspend, remove, or disable access to any Content that Ramsey Solutions or its Third-Party Facilitators, in their sole discretion, consider to be in violation of these Terms or otherwise harmful to the Platform.
4. RESERVATION OF RIGHTS.
You DO NOT acquire any ownership interest in the Platform under these Terms, or any other rights thereto, other than to use the Platform in accordance with the limited license granted hereunder and subject to all terms, conditions, and restrictions, under these Terms. Ramsey Solutions reserves and shall retain its entire right, title, and interest in and to the Platform, including all patent, copyright, trademark, trade secret, and other intellectual property rights therein or relating thereto, except for the limited rights granted to You under Section 1 of these Terms.
You agree that a breach of this Section or Section 3 would cause irreparable harm and damage to Ramsey Solutions, and a remedy at law may not be adequate to compensate Ramsey Solutions for such harm and damage. Therefore, Ramsey Solutions shall have the right to injunctive relief without the posting of a bond. The foregoing shall be in addition to and shall not limit any other rights or remedies to which Ramsey Solutions may be entitled, at law or in equity.
Ramsey Solutions may provide You with a mechanism to provide feedback, suggestions, and ideas, if You choose, about its products and services ("Feedback"). You hereby assign all rights, title, and interests, including all copyright, patent, trademark, and trade dress rights, in and to such Feedback to Ramsey Solutions.
5. SECURITY
You hereby agree to: (1) maintain the strict confidentiality of Your Credentials; (2) not allow another person to use Your Credentials to access the Platform; and (3) be responsible for any and all damages or losses that may be incurred or suffered as a result of any activities that occur under Your Credentials. You agree to immediately notify Ramsey Solutions in writing by email to
privacy@daveramsey.com
of any unauthorized use of Your Credentials or any other breach of security. You should immediately notify Ramsey Solutions in writing of any need to deactivate Your account due to potential or actual security concerns, but Ramsey Solutions is not and shall not be liable for any harm arising from or relating to the theft of Your Credentials, Your disclosure of Your Credentials, or the use of Your Credentials by another person or entity. Any attempt to obtain unauthorized access, or to exceed authorized access, to the Platform shall be considered a trespass and computer fraud and abuse, punishable under local, state, and federal Laws. Ramsey Solutions hereby notifies You that any or all communications with the Platform may be monitored, captured, recorded, and transmitted to the authorities as deemed necessary by Ramsey Solutions in its sole discretion and without further notice.
6. UPDATES
Ramsey Solutions may from time to time in its sole discretion develop and provide Platform updates, which may include upgrades, bug fixes, patches, and other error corrections and/or new features (collectively, including related documentation, "
Updates
"). Updates may also modify or delete in their entirety certain features and functionality. You agree that Ramsey Solutions has no obligation to provide any Updates to, or to continue to provide or enable any particular features or functionality of, the Platform. Based on Your device settings, when Your device is connected to the internet either: (i) the Platform may automatically download and install all available Updates; or (ii) You may receive notice of or be prompted to download and install available Updates. You shall promptly download and install all Updates and acknowledge and agree that the Platform or portions thereof may not properly operate should You fail to do so. You further agree that all Updates will be deemed part of the Platform and be subject to all terms and conditions of these Terms.
7. THIRD-PARTY MATERIALS

The Platform may display, include, or make available third-party content or provide links to third-party websites or services (collectively, "
Third-Party Materials
"). You acknowledge and agree that Ramsey Solutions is not responsible for Third-Party Materials, including their accuracy, completeness, timeliness, validity, copyright compliance, legality, decency, quality, or any other aspect thereof. Ramsey Solutions does not assume and will not have any liability or responsibility to You or any other person or entity for any Third-Party Materials. Third-Party Materials and links thereto are provided solely as a convenience to You and You agree to access and use them entirely at Your own risk and subject to such third parties' terms and conditions.
8. TERM AND TERMINATION

The term of these Terms and the license granted hereunder will commence on the date You indicate Your acceptance of these Terms and will continue until either: (i) Your Subscription ends and You stop paying for use of the Platform; or (ii) Your rights to use the Platform are terminated by Ramsey Solutions as described below. In the event of payment failure, or if you stop paying for use of the Platform, You will have ninety (90) days to restore a valid payment method before Your Content is permanently deleted from the Platform.
Ramsey Solutions may terminate these Terms at any time without notice. In addition, these Terms will terminate immediately and automatically without any notice if You violate any of the terms and conditions herein. Upon termination, all rights granted to You under these Terms will also terminate, and You must cease all use of the Platform. Sections 1 – 5, 7 – 12, and any payment obligations incurred by You prior to the effective date of termination shall survive the termination of these Terms. Termination will not limit any of Ramsey Solutions' rights or remedies at law or in equity.
9. DISCLAIMER

RAMSEY SOLUTIONS IS LICENSING THE PLATFORM TO YOU "AS IS" AND "WITH ALL FAULTS AND DEFECTS," WITHOUT WARRANTY OF ANY KIND. TO THE MAXIMUM EXTENT PERMITTED UNDER APPLICABLE LAW, RAMSEY SOLUTIONS EXPRESSLY DISCLAIMS ALL WARRANTIES, WHETHER EXPRESS, IMPLIED, STATUTORY, OR OTHERWISE, WITH RESPECT TO THE PLATFORM, INCLUDING ALL IMPLIED WARRANTIES OF MERCHANTABILITY, FITNESS FOR A PARTICULAR PURPOSE, TITLE, AND NON-INFRINGEMENT, AND WARRANTIES THAT MAY ARISE OUT OF COURSE OF DEALING, COURSE OF PERFORMANCE, USAGE, OR TRADE PRACTICE. RAMSEY SOLUTIONS MAKES NO WARRANTIES WITH REGARD TO THE ACCURACY, RELIABILITY, COMPLETENESS, COMPREHENSIVENESS, QUALITY, FUNCTIONALITY, TIMELINESS, SPEED, OR ACCESSIBILITY OF ANY INFORMATION SUPPLIED, OR IN CONNECTION WITH THE SERVICES OFFERED WITH THE PLATFORM. RAMSEY SOLUTIONS DOES NOT WARRANT THAT: (I) THE PLATFORM WILL BE OPERATIONAL, UNINTERRUPTED, SECURE, ERRORFREE, FREE OF HARMFUL COMPONENTS, OR VIRUS-FREE; OR (II) THE CONTENT WILL BE SECURE OR NOT OTHERWISE LOST OR DAMAGED. YOU ACKNOWLEDGE AND AGREE THAT USE OF THE PLATFORM IS AT YOUR SOLE RISK AND YOU RECOGNIZE THAT RAMSEY SOLUTIONS DOES NOT WARRANT AGAINST INTERFERENCE WITH YOUR ENJOYMENT OF THE PLATFORM, THAT ERRORS WILL BE CORRECTED, OR THAT THE FUNCTIONS CONTAINED IN, OR SERVICES PERFORMED BY, THE PLATFORM WILL MEET YOUR REQUIREMENTS. YOU HEREBY ACKNOWLEDGE THAT RAMSEY SOLUTIONS IS NOT PROVIDING, AND DOES NOT PURPORT TO PROVIDE, ANY INVESTMENT, LEGAL, OR FINANCIAL ADVICE WHATSOEVER. YOU SHALL NOT RELY ON RAMSEY SOLUTIONS TO PROVIDE ANY SUCH ADVICE OR COUNSEL.
SOME JURISDICTIONS DO NOT ALLOW THE EXCLUSION OF OR LIMITATIONS ON IMPLIED WARRANTIES OR THE LIMITATIONS ON THE APPLICABLE STATUTORY RIGHTS OF A CONSUMER, SO SOME OR ALL OF THE ABOVE EXCLUSIONS AND LIMITATIONS MAY NOT APPLY TO YOU. IF YOU ARE A RESIDENT OF A JURISDICTION THAT REQUIRES A SPECIFIC STATEMENT REGARDING RELEASE, THEN THE FOLLOWING APPLIES. FOR EXAMPLE, CALIFORNIA RESIDENTS MUST, AS A CONDITION OF THESE TERMS, WAIVE THE APPLICABILITY OF CALIFORNIA CIVIL CODE SECTION 1542, WHICH STATES, "A GENERAL RELEASE DOES NOT EXTEND TO CLAIMS WHICH THE CREDITOR DOES NOT KNOW OR SUSPECT TO EXIST IN HIS OR HER FAVOR AT THE TIME OF EXECUTING THE RELEASE, WHICH IF KNOWN BY HIM OR HER MUST HAVE MATERIALLY AFFECTED HIS OR HER SETTLEMENT WITH THE DEBTOR." YOU HEREBY WAIVE THIS SECTION OF THE CALIFORNIA CIVIL CODE. YOU HEREBY WAIVE ANY SIMILAR PROVISION IN LAW, REGULATION, OR CODE THAT HAS THE SAME INTENT OR EFFECT AS THE AFOREMENTIONED RELEASE.
10. LIMITATION OF LIABILITY
IN NO EVENT SHALL RAMSEY SOLUTIONS, ITS AFFILIATES AND THIRD-PARTY FACILITATORS, OR THEIR RESPECTIVE MEMBERS, OFFICERS, DIRECTORS, EMPLOYEES, OR AGENTS BE LIABLE FOR ANY DIRECT, INDIRECT, INCIDENTAL, SPECIAL, PUNITIVE, OR CONSEQUENTIAL DAMAGES OR ANY DAMAGES WHATSOEVER, INCLUDING THOSE WHICH MAY RESULT FROM OR RELATED TO ANY: (I) ERRORS, MISTAKES, OR INACCURACIES IN THE PLATFORM; (II) PERSONAL INJURY OR PROPERTY DAMAGE OF ANY NATURE WHATSOEVER; (III) ANY UNAUTHORIZED ACCESS TO OR USE OF THE PLATFORM; (IV) ANY TRANSMISSION TO OR FROM THE PLATFORM; (V) ANY BUGS, VIRUSES, TROJAN HORSES, OR THE LIKE, WHICH MAY BE TRANSMITTED TO OR THROUGH THE PLATFORM; (VI) ANY ERRORS OR OMISSIONS IN ANY CONTENT OR FOR ANY LOSS OR DAMAGE OF ANY KIND INCURRED AS A RESULT OF YOUR USE OF ANY CONTENT POSTED, EMAILED, TRANSMITTED, OR OTHERWISE MADE AVAILABLE VIA THE PLATFORM; AND/OR (VII) THE DISCLOSURE OF INFORMATION PURSUANT TO THESE TERMS, IN EACH CASE WHETHER BASED ON WARRANTY, CONTRACT, TORT, OR ANY OTHER LEGAL THEORY, AND WHETHER OR NOT RAMSEY SOLUTIONS IS ADVISED OF THE POSSIBILITY OF SUCH DAMAGES. THE FOREGOING LIMITATION OF LIABILITY SHALL APPLY TO THE FULLEST EXTENT PERMITTED BY LAW IN THE APPLICABLE JURISDICTION.
IF ANY EXCLUSION, DISCLAIMER, OR OTHER PROVISION CONTAINED IN THESE TERMS IS HELD TO BE INVALID FOR ANY REASON BY A COURT OF COMPETENT JURISDICTION, OR RAMSEY SOLUTIONS, OR ONE OF ITS AFFILIATES, OR THEIR RESPECTIVE MEMBERS, OFFICERS, DIRECTORS, AGENTS, OR EMPLOYEES BECOMES LIABLE FOR LOSS OR DAMAGE THAT COULD OTHERWISE BE LIMITED, SUCH LIABILITY WHETHER IN CONTRACT, TORT, OR OTHERWISE WILL NOT EXCEED IN THE AGGREGATE THE GREATER OF: (1) THE AMOUNT ACTUALLY PAID BY YOU TO RAMSEY SOLUTIONS IN THE PRECEDING TWELVE (12) MONTHS FOR ACCESS TO THE PLATFORM (IF ANY); OR (2) ONE HUNDRED DOLLARS ($100.00 USD). BECAUSE SOME STATES/JURISDICTIONS DO NOT ALLOW THE EXCLUSION OR LIMITATION OF LIABILITY FOR CONSEQUENTIAL OR INCIDENTAL DAMAGES, THE ABOVE LIMITATION MAY NOT APPLY TO YOU. IF YOU ARE DISSATISFIED WITH ANY PORTION OF THE PLATFORM, OR WITH ANY PORTION OF THESE TERMS, YOUR SOLE AND EXCLUSIVE REMEDY IS TO DISCONTINUE USING THE PLATFORM.
IF YOU ARE A RESIDENT OF NEW JERSEY, TO THE EXTENT NEW JERSEY LAW PROHIBITS THE LIMITATIONS AND/OR EXCLUSIONS OF LIABILITY SET FORTH IN THESE TERMS, SUCH LIMITATIONS AND/OR EXCLUSIONS SHALL NOT APPLY TO YOU.
Any claim or cause of action arising out of or related to Your use of the Platform, these Terms, or Your use of Content made available through or on the Platform must be filed within one (1) year after such claim or cause of action arose or it shall forever be barred, notwithstanding any statute of limitations or other Law to the contrary.
11. INDEMNITY
You agree to indemnify, defend, and hold harmless Ramsey Solutions and its affiliates, and each of their respective members, officers, directors, employees, agents, successors, and assigns from and against any and all losses, damages, liabilities, deficiencies, claims, actions, judgments, settlements, interest, awards, penalties, fines, costs, or expenses of whatever kind (including without limitation reasonable attorneys' fees), arising from or relating to Your Content, Your use or misuse of the Platform, Your breach of these Terms, or any negligence or willful misconduct by or on behalf of You or Your employees or agents, or otherwise related to Your use of the Platform.
12. MISCELLANEOUS
Severability. If any provision of these Terms is held illegal or unenforceable by a court of competent jurisdiction, the remainder of the provision will be deemed amended to achieve as closely as possible the effect of the original term and all other provisions of these Terms will continue in full force and effect.
Third-Party Beneficiary. There shall be no third-party beneficiaries to these Terms except as outlined in provisions concerning purchases on various App marketplaces.
Governing Law. These Terms are governed by and construed in accordance with the internal laws of the State of Tennessee without giving effect to any rules governing conflict of laws provisions.
Arbitration. You agree that any dispute arising out of or relating in any way to your use of the Platform requires that such claim be resolved exclusively by confidential, binding arbitration; provided that, to the extent You have in any manner violated or threatened to violate Ramsey Solutions' intellectual property rights or Your confidentiality obligations under these Terms, Ramsey Solutions may seek injunctive or other appropriate relief. The arbitration shall be conducted before a neutral arbitrator in Williamson County, Tennessee, U.S.A., in accordance with the rules of the American Arbitration Association ("AAA"), as then in effect. No claims of any other parties may be joined or otherwise combined in the arbitration proceeding. Unless otherwise expressly required by applicable law, each party shall bear its own attorneys' fees without regard to which party is deemed the prevailing party in the arbitration proceeding. YOU HEREBY IRREVOCABLY AND UNCONDITIONALLY WAIVE THE RIGHT TO TRIAL BY JURY IN ANY ACTION ARISING OUT OF OR RELATING TO THESE TERMS OR THE PLATFORM AND ANY AND ALL RIGHTS TO PARTICIPATE IN A CLASS ACTION OR ANY OTHER COLLECTIVE OR REPRESENTATIVE PROCEEDING RELATING TO THESE TERMS, THE PLATFORM, OR ANY OF THE SUBJECT MATTER CONTEMPLATED HEREIN.
The award of the arbitrators may be enforced in any court having jurisdiction thereof. Each party hereby consents (i) to the exclusive jurisdiction of the state or federal courts located in Davidson County, Tennessee, for any action (a) to compel arbitration, (b) to enforce any award of the arbitrators, or (c) at any time prior to the qualification and appointment of the arbitrators, for temporary, interim or provisional equitable remedies, and (ii) to service of process in any such action by registered mail or any other means provided by Law. Should this Section be deemed invalid or otherwise unenforceable for any reason, it shall be severed and the parties agree that sole and exclusive jurisdiction and venue for any claims will be in the state or federal courts having jurisdiction over Williamson County, Tennessee, and each party hereby irrevocably consents to the exclusive jurisdiction of such courts.
Non-Assignment. You may not assign, transfer, or delegate Your obligations under these Terms, without the prior written consent of Ramsey Solutions which Ramsey Solutions may withhold in its sole discretion. Any attempted assignment, transfer, or other conveyance in violation of the foregoing shall be null and void.
Entire Agreement. These Terms, including the Privacy Policy referenced herein, and along with other agreements entered into between You and Ramsey Solutions, if applicable, represent the entire understanding and complete agreement by and between You and Ramsey Solutions. In the event of a conflict between these Terms and the terms of any other agreement entered into by You and Ramsey Solutions, the provisions of these Terms shall govern.
Waiver. No failure or delay by Ramsey Solutions in exercising any right or any power hereunder shall operate as a waiver thereof, nor shall any single or partial exercise of any right or power hereunder preclude further exercise of that or any other right hereunder.
Notice. Notice given to Ramsey Solutions shall be sent to the attention of: General Counsel, The Lampo Group, LLC 1011 Reams Fleming Blvd., Franklin, TN 37064.
13. ADDITIONAL TERMS FOR USERS WHO DOWNLOAD THE PLATFORM THROUGH THE APPLE APP STORE
The following additional terms apply to You if You download the Platform through the Apple App Store:
These Terms are applicable between You and Ramsey Solutions, but not Apple, Inc. ("Apple"). Ramsey Solutions, not Apple, offers the Platform to You, and Apple has no responsibility to You for any use of, or information related to, the Platform, and these Terms.
You may only use the Platform on an Apple device that You own or control and as permitted by the Apple App Store Terms of Service.
Apple has no obligation to provide maintenance and support services with respect to the Platform, as used on Your iPhone, iPad, iPod touch, or other Apple devices. In the event of any failure of the Platform to conform with any applicable warranty, You may notify Apple regarding a refund of Your purchase price of the Platform through the Apple App Store.
Should You have any claim, whether You claim or whether a third-party claim has been filed against You, relating to Your use of the Platform, Apple shall have no responsibility to You.
You and Ramsey Solutions hereby acknowledge and agree that Apple and its subsidiaries are third-party beneficiaries of these Terms. Upon Your acceptance of these Terms, Apple, as a third-party beneficiary, will receive (and otherwise shall be deemed to have received) the right to enforce these Terms against You.
14. ADDITIONAL TERMS FOR USERS WHO DOWNLOAD THE PLATFORM THROUGH GOOGLE PLAY
The following additional terms apply to You if You download the Platform through Google Play:
These Terms are applicable between You and Ramsey Solutions, but not Google, Inc. ("Google "). Ramsey Solutions, not Google, offers the Platform to You, and Google has no responsibility to You for any use of, or information related to, the Platform and these Terms. Google shall not be responsible to You for maintenance of the Platform.
Google shall not be responsible to You for any complaints You have regarding the Platform, as used on Your Android device.