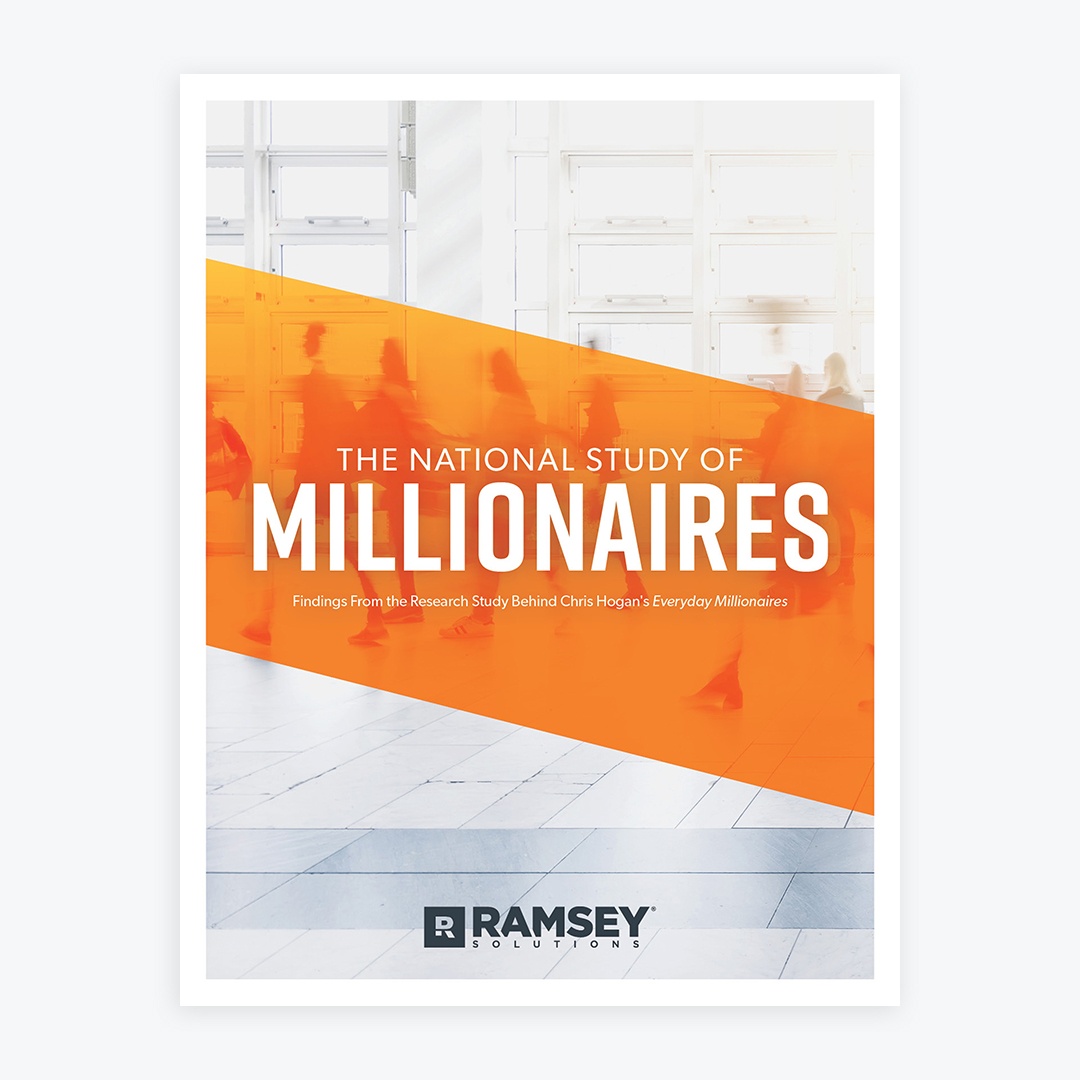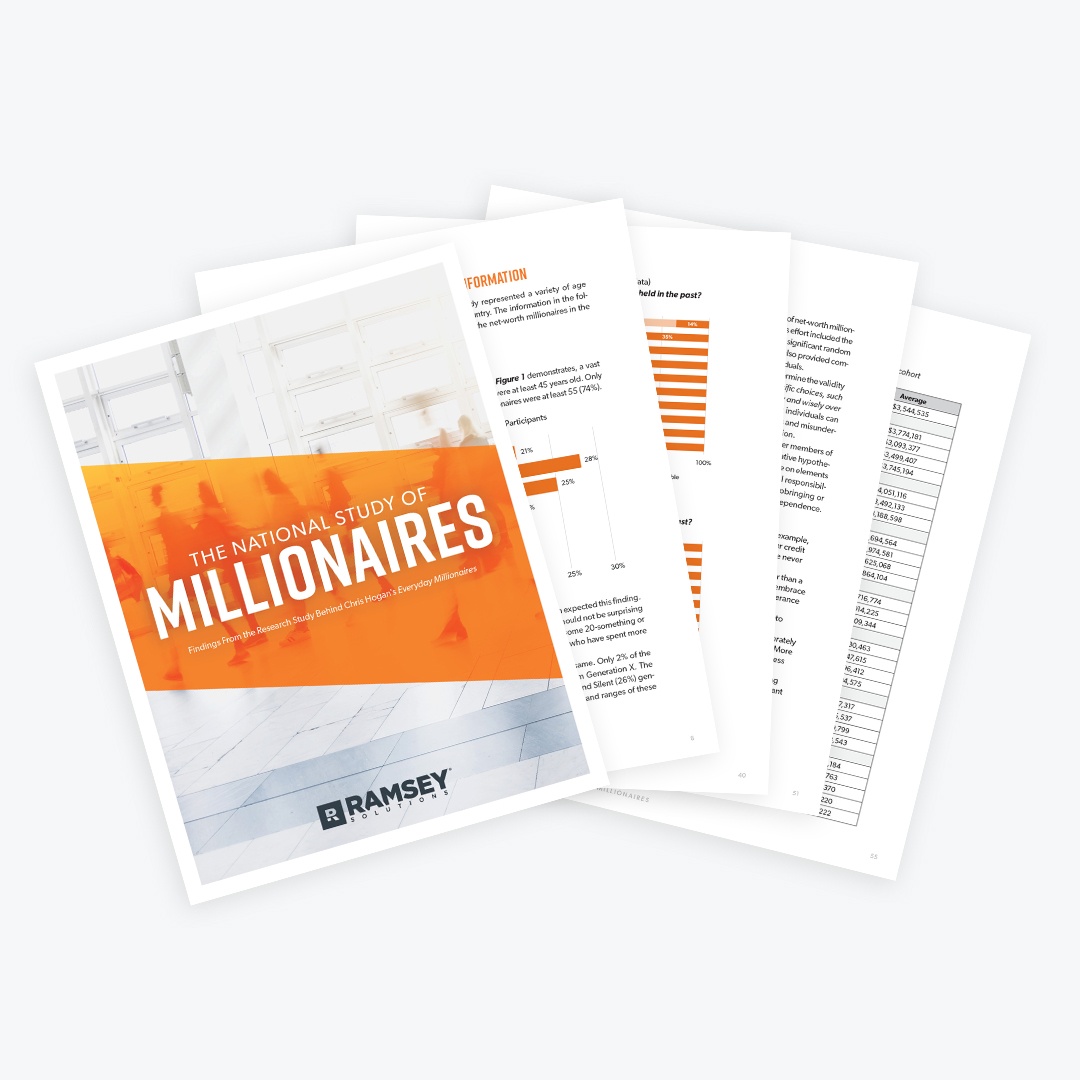 The National Study of Millionaires (PDF Download)
Findings From the Research Study Behind Chris Hogan's "Everyday Millionaires"
Description
Want to take an even deeper look into the research study discussed in Chris Hogan's #1 national best seller Everyday Millionaires? It all started with the largest millionaire study ever conducted.
The Ramsey Solutions team surveyed over 10,000 millionaires in 2017. Although the book itself is packed with statistics, first-hand accounts of what it takes to become a millionaire, and the common trends across those surveyed, we want you to know all the details we collected during this study.
Get a detailed and chart-filled view of the research behind the book. With this white paper, you'll discover that the hype is real when it comes to becoming a millionaire. See the statistics to every question the millionaires were asked and discover what the millionaire mindset really looks like.
Still don't believe it's actually possible to build true wealth? Don't take our word for it: Dive into the data to find out what it really takes to become a millionaire.
Customer Ratings and Reviews
Product Details
Pages: 71
Publisher: Ramsey Press
Format: PDF
Release Date: May 6, 2019
Language: English
SKU: NSOMOLP
You May Also Like

Shipping & Delivery
Downloadable PDF
Your downloadable product(s) will be available in the order confirmation email you received at checkout. Look for the heading, "Digital Downloads" in the confirmation email and locate the provided product download link. Right-click on the link and select "Save Link As" or "Save Target As." Change the destination location to "Desktop" and select "Save."