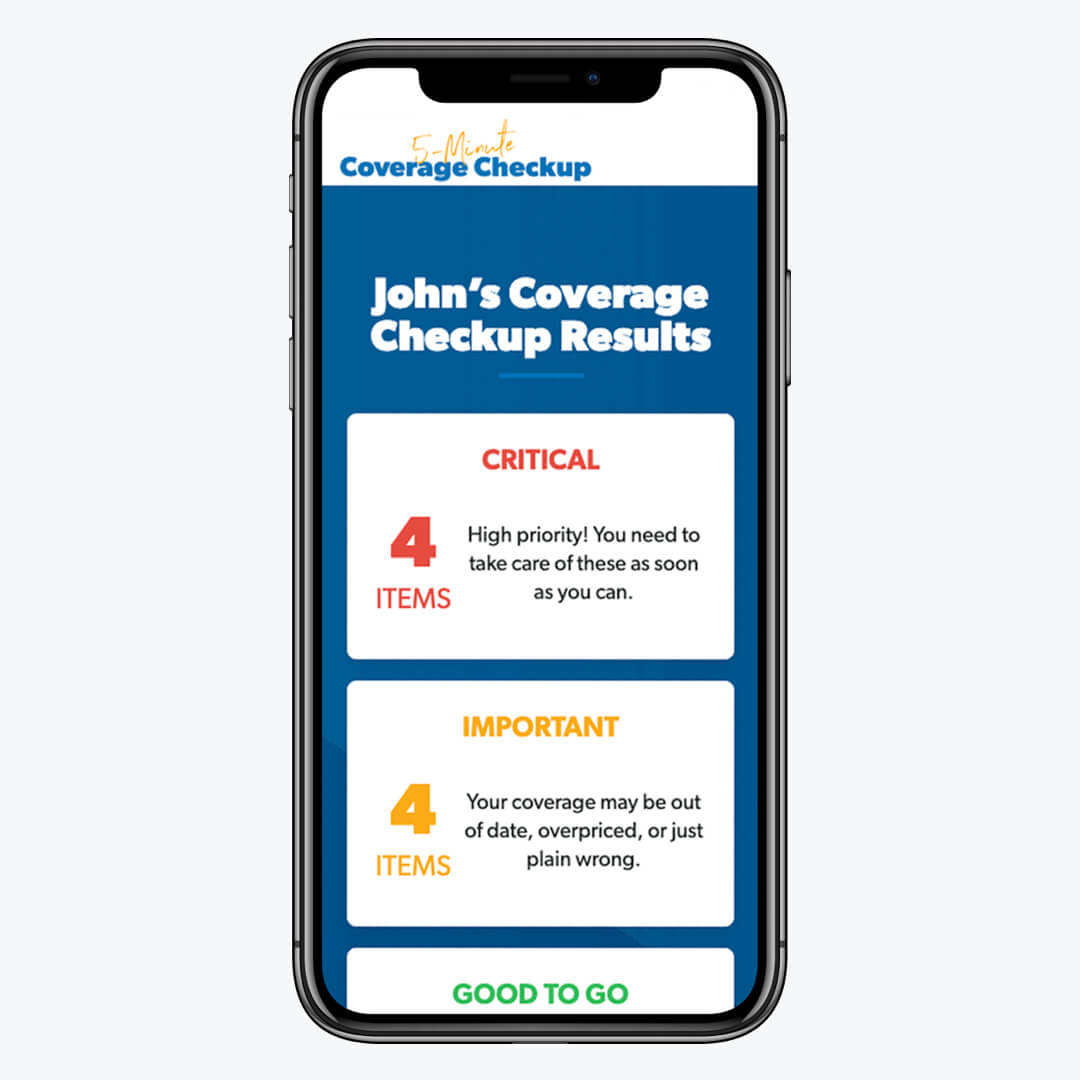 Coverage Checkup
Do you have the right coverage based on your individual needs? See what to add, tweak or drop in five minutes flat.
Description
Get the Coverage You Need
There are a lot of important things you want to protect: your family, your savings, your income, your identity.
With the Coverage Checkup, we'll show you what coverage you need (and don't need), which questions to ask, and where to go to get the best coverage.
Here are the 10 Types of Coverages We Assess
Health Insurance
Home/Renter's Insurance
Disability Insurance
Long-Term Care Insurance
Umbrella Insurance
Will
Credit Fraud
Auto Insurance
Life Insurance
Identity Theft Protection
"I cannot say it often enough, loud enough or long enough: Get this stuff taken care of!"
-Dave Ramsey
Here's How it Works:
Answer a Few Questions
Get Your Customized To-Do List
Adjust Your Coverage Items As Needed