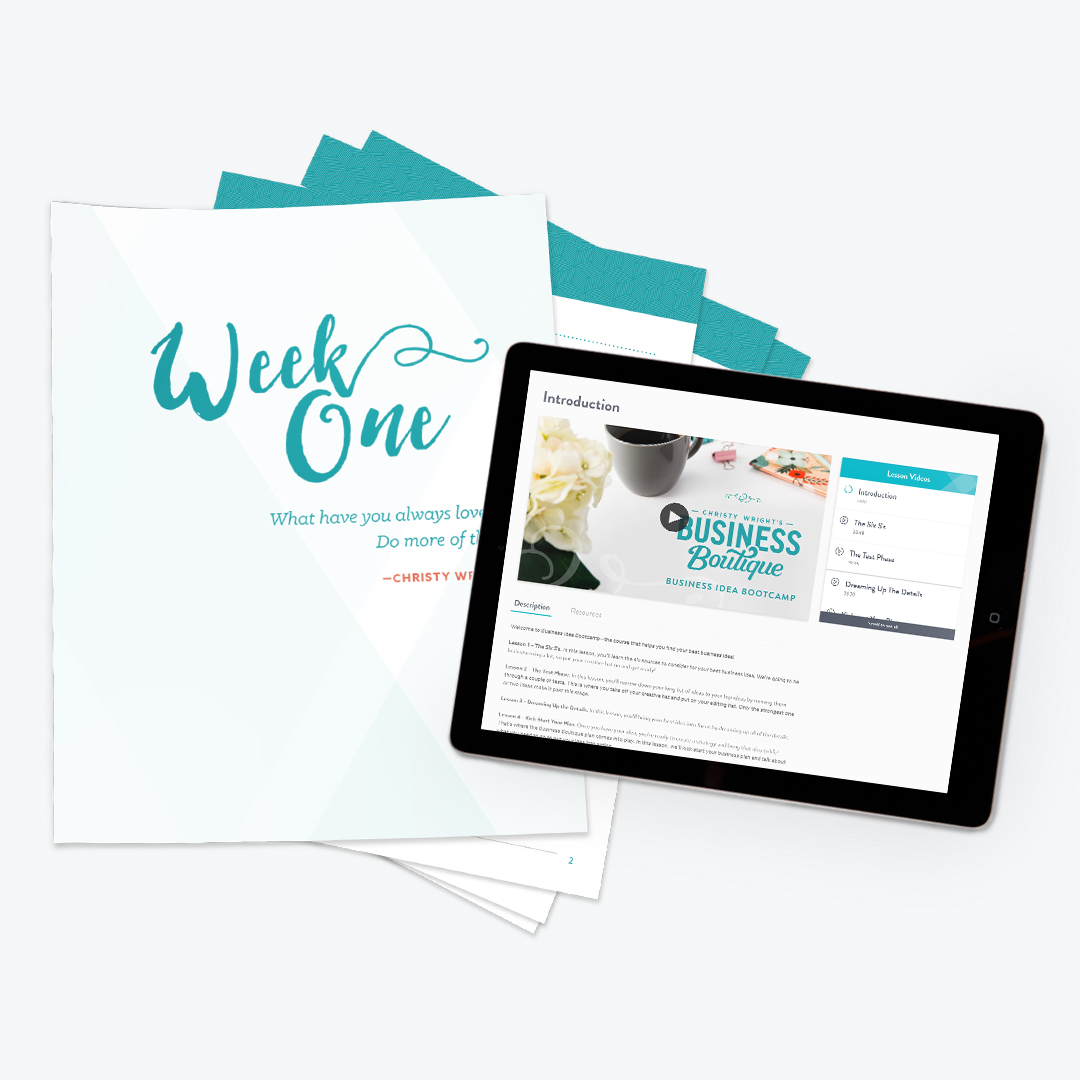 Business Idea Bootcamp
How to Choose Your Best Business Idea
Description
Have you been wanting to start a business, but you're not sure which passion to pursue? Maybe you've got lots of ideas circling in your head and you don't know which one to choose. Or maybe you're having trouble thinking of ideas. Either way, the Business Idea Bootcamp will guide you through the process of choosing your best business idea—so you can start making money doing what you love.
What's Included?
4 Video Lessons + Digital Workbook
In this course, Christy Wright guides you step by step as you explore and test your ideas to find your best business idea.
Lesson 1: The Six S's (38:48)
Lesson 2: The Test Phase (30:15)
Lesson 3: Dreaming Up the Details (36:30)
Lesson 4: Kick-Start Your Plan (4:33)
Customer Ratings and Reviews
About Christy Wright
Product Details
The Business Idea Bootcamp is a digital course with approximately 110 minutes of video content and a 17-page PDF workbook.
After your purchase you will receive an online access code and instructions for redeeming your code to access the course. If you are purchasing the course as a gift, you can simply forward this email to your gift recipient.
You May Also Like

Shipping & Delivery
Online Access Code
When you purchase a voucher item, you'll receive an email after completing your order. In this email you'll be provided both a link and a unique online access code. To access your product, click on the link and enter your unique voucher code when prompted.