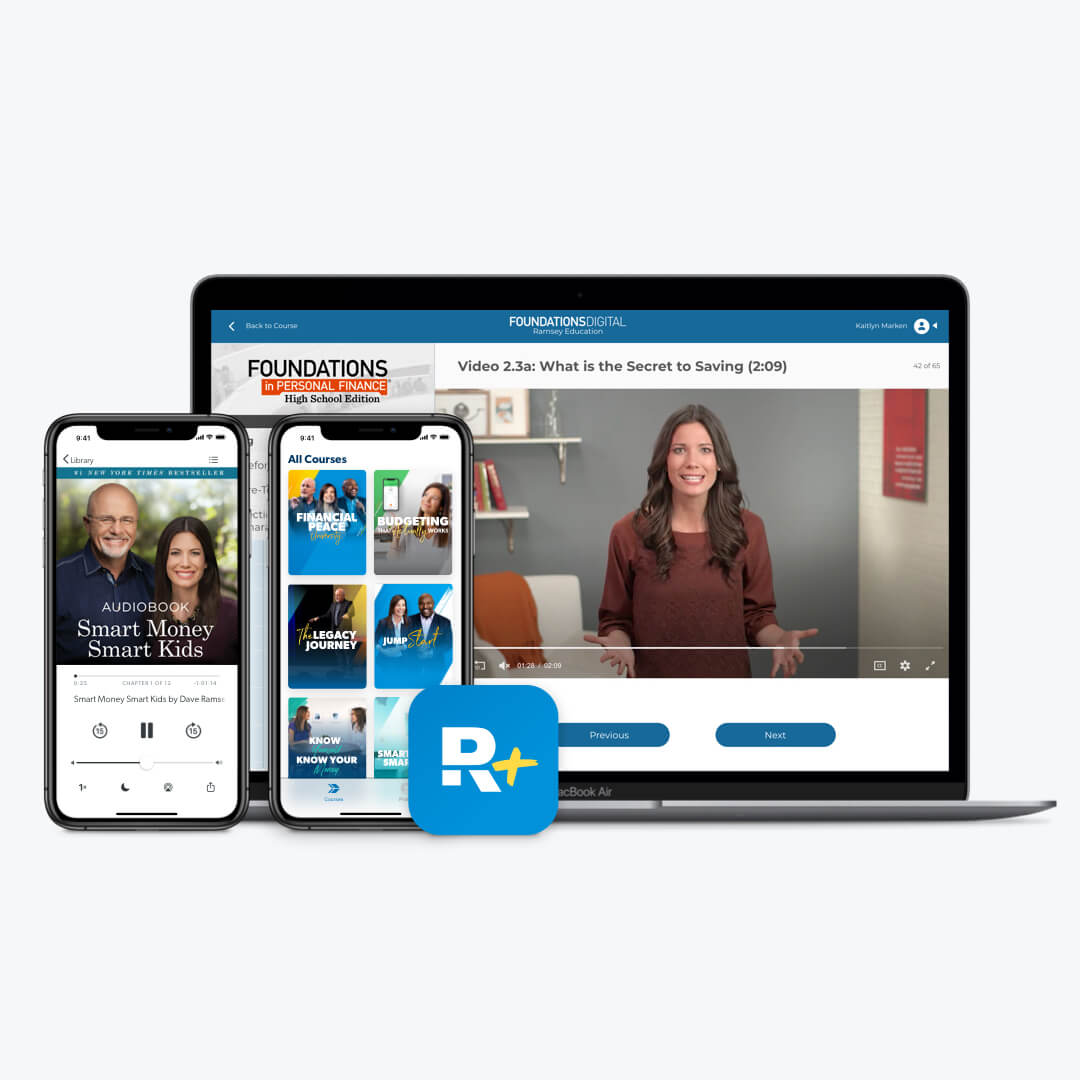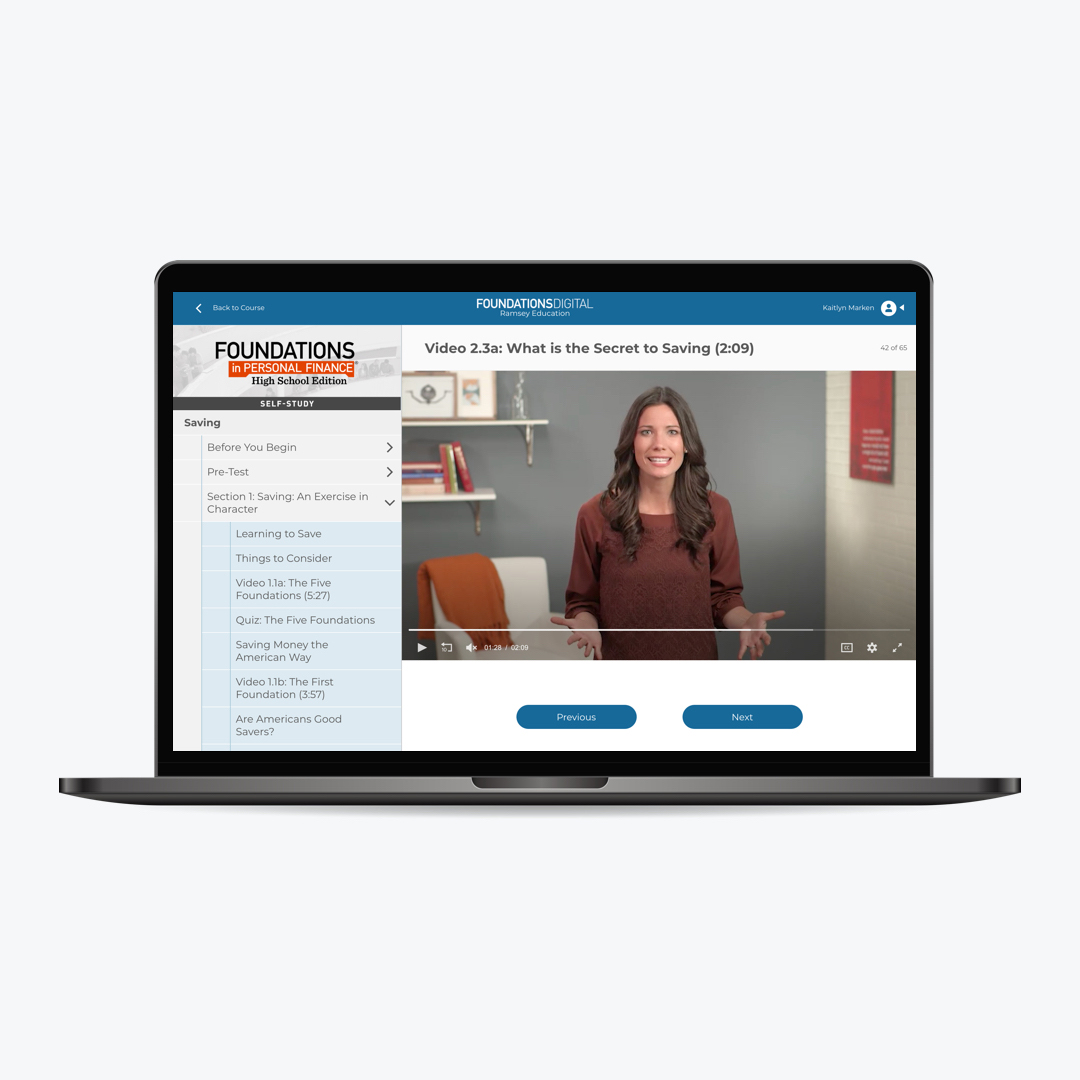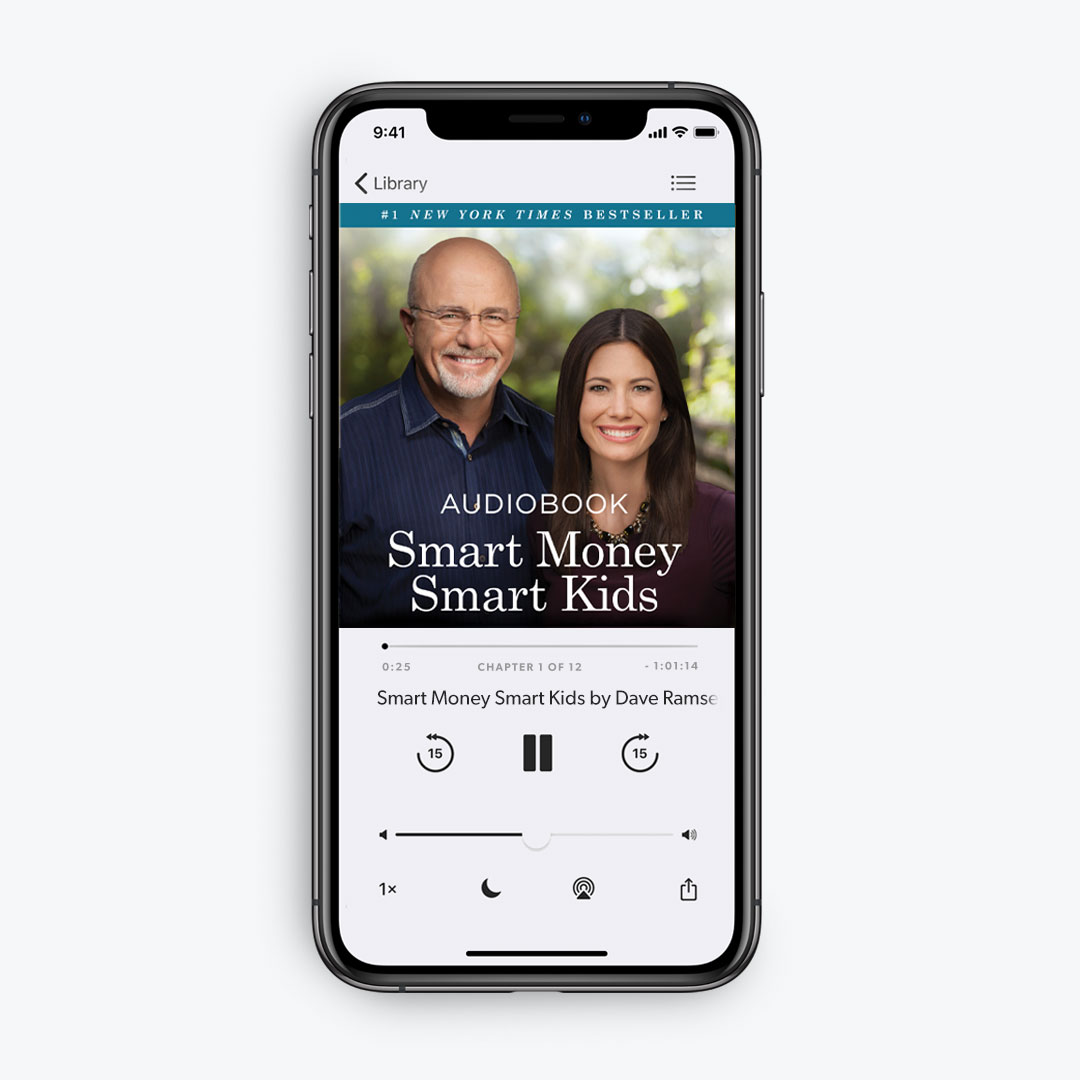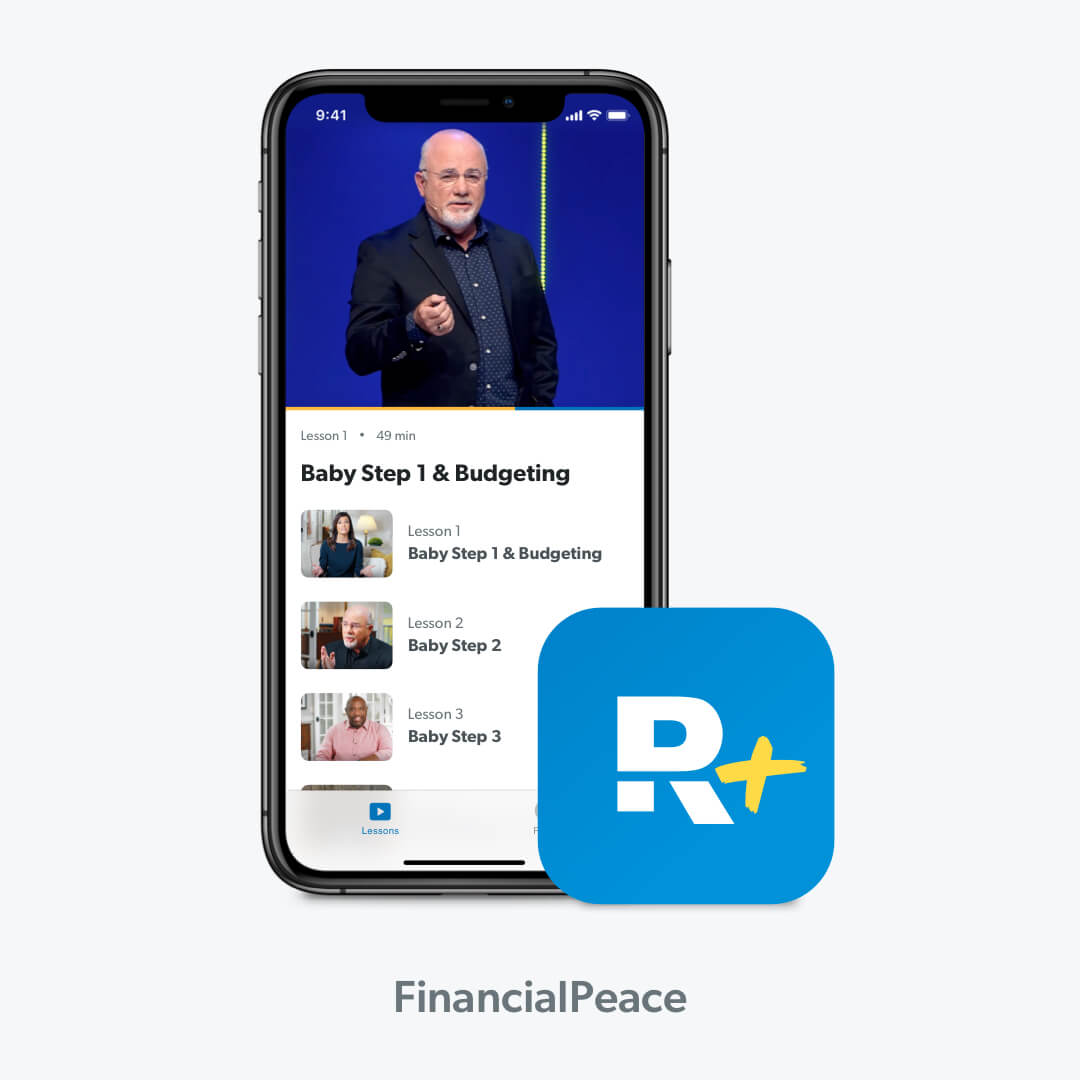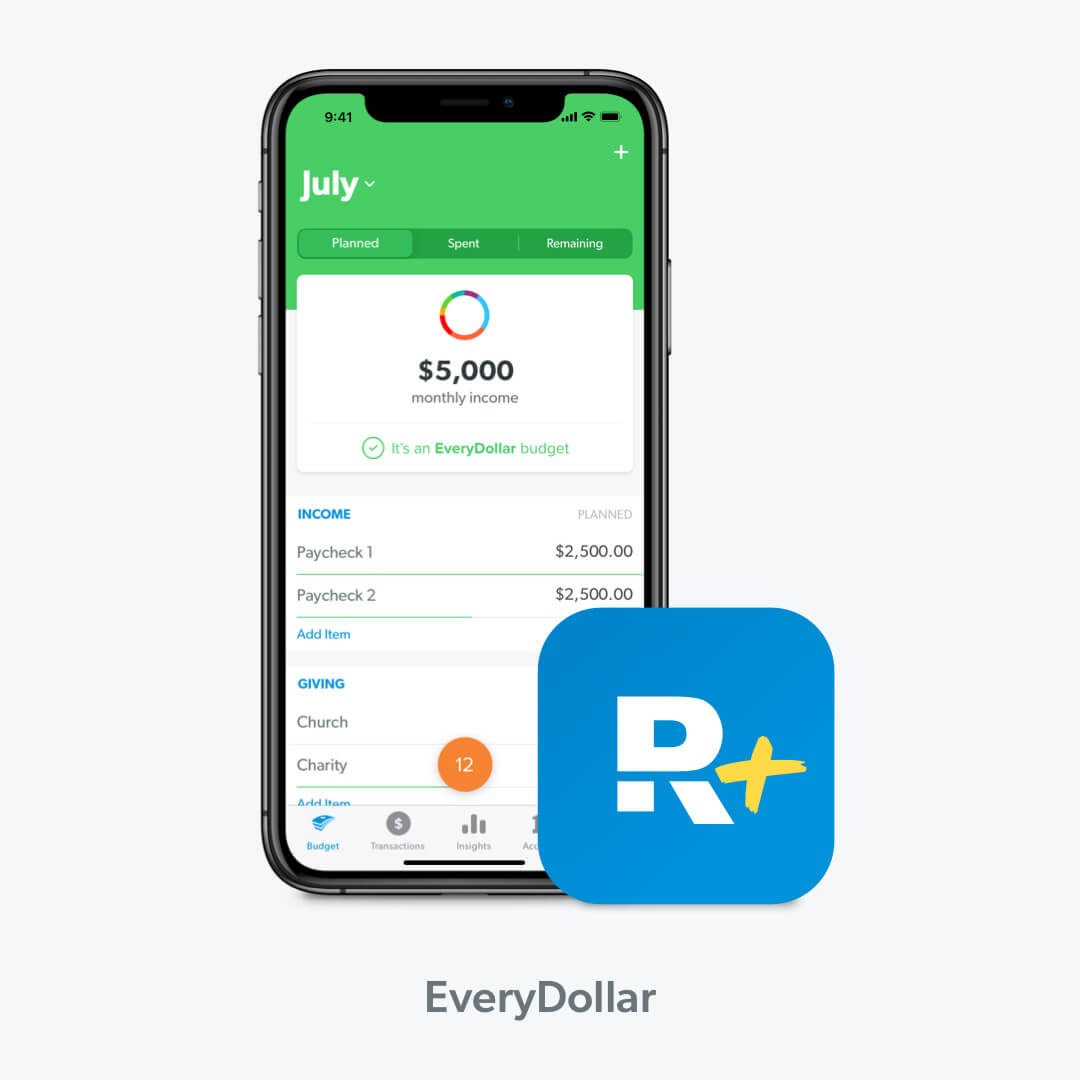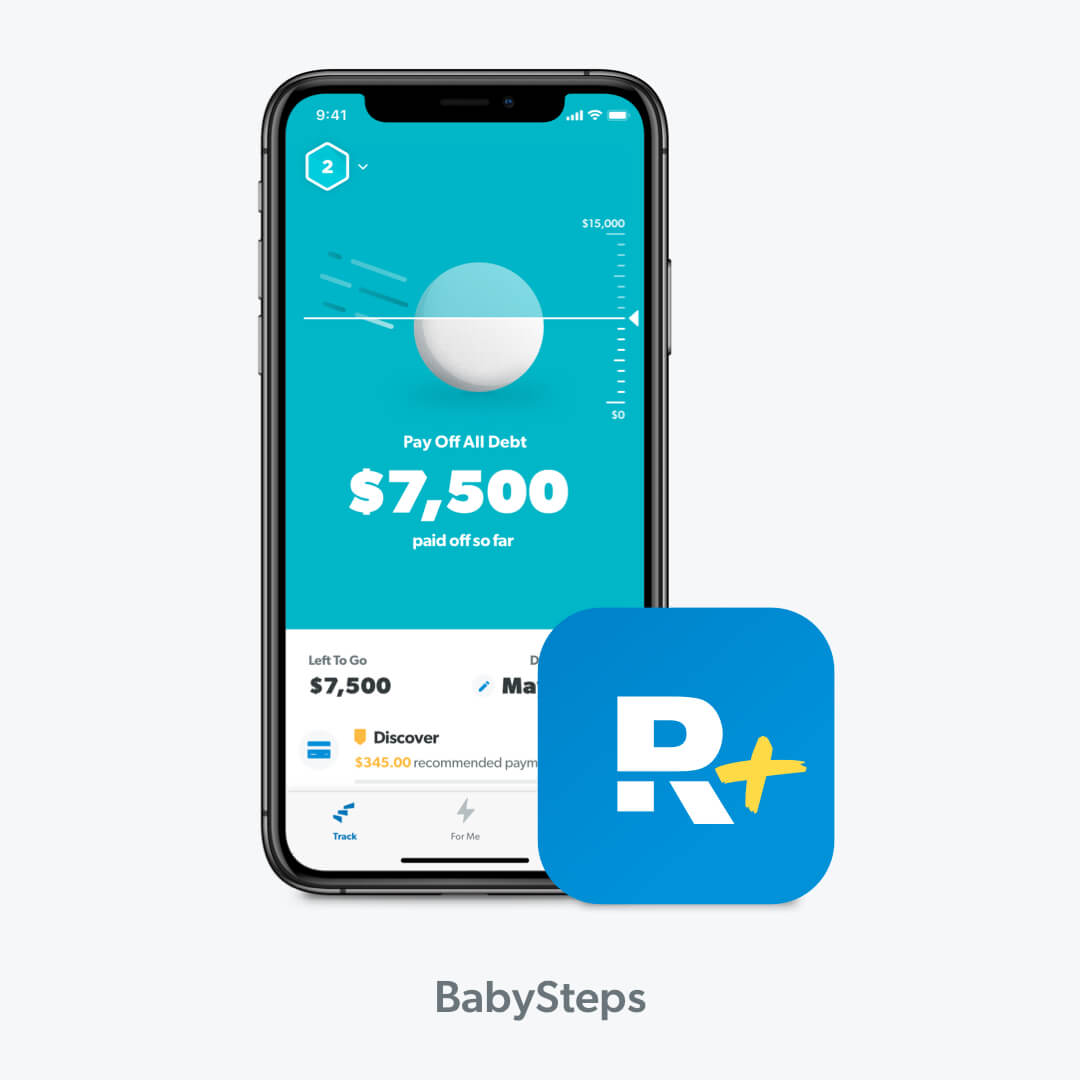 Ramsey+ Remote Learning Bundle
Take Control of Your Money (and Show Your Teen How, Too!)
Description
If your high schooler has to learn from home, we know you're trying to keep the wheels turning. Here's some good news: With this bundle, you can stop worrying about money—and you can make sure your teen never has to.
Now more than ever, teens need to know how to make smart decisions with their money. Foundations in Personal Finance has helped nearly 5 million students learn to handle money the right way. With auto-graded assessments and engaging video content, your teen can go through this self-guided course on their own.
But what about you? First off, you'll get an audiobook of Dave Ramsey and Rachel Cruze's bestselling book, Smart Money Smart Kids, so you can learn how to have simple, healthy conversations with your kids about money.
Also, let's get real: Most of us never learned how to handle money in school. But there's always time to get on track. Your Ramsey+ membership will teach you how to take control of your money—and give you all the tools you need to make it happen.
What's Included?
Ramsey+ - 12-Month Membership

Foundations in Personal Finance: High School Edition for Self-Study

Smart Money Smart Kids by Dave Ramsey & Rachel Cruze - Audiobook
Here's What People Are Saying
I wish I would have done this sooner! You can't do this 50% and expect 100% of the results. [Ramsey+] helped my family see the damage we had done financially over the years and taught us that you are never in too deep to turn it around. These should be things that are taught to us in school, but sadly aren't. I can't wait to see the change in the next few months. Thank you, Dave, for sharing this life-changing resource with the world!
My daughter and I complete a little [JR1] [of Foundations] each day, and we've had some great discussions about money and what we have done right and not so well as adults ourselves. It has been awesome! I feel like I'm really setting her up for success at an early age! I wish my parents had done the same.

When I signed my husband and myself up for [Financial Peace University], he seemed skeptical. But during the course of the class, he agreed that it was worth it. Neither of us had been shown how to budget, save or even balance a checkbook when we were young. This has set us on the right path, now using a number of Ramsey's tools to help keep us on track and working on paying off our debts. The BabySteps tool helps us visualize how we're progressing through paying off our debt, which in turn keeps us engaged and helps keep us from being discouraged.
My 16-year-old was kind of "meh" at first because he thought [Foundations in Personal Finance] would be like homework. Then he got to the section on compound interest . . . and now he is on fire!
You are never too old to learn how to properly manage your money. [Financial Peace University] taught us how to work together as a couple and how to be disciplined about our spending. You don't have to eat bologna sandwiches—just learn how to direct your spending while still enjoying life!
I purchased [Foundations in Personal Finance] for my high schooler, and he's loving the class. It's engaging and entertaining and he enjoys going through the lessons. He's learning all the things about finances I wish I learned at his age.
Customer Ratings and Reviews
FAQs
Will the student be provided with a certificate for completing the Foundations in Personal Finance course?
All students who pass the 20-question Full Course Assessment with a score of 80% or above will receive a Certificate of Achievement.
What's the outline of the Foundations in Personal Finance Course?
Number of Assessments:
128
Number of Chapters:
13
Certificate of Achievement:
Yes
Hours of Video:
12
Approximate Time Needed to Complete the Course:
50-60 hours
Applicable for School Credit?:
We provide educational content. We do not provide course credit; however, you may submit a request for course credit to your teen's school or education system. Once your teen completes the course in its entirety, you may
contact our team
to request a certificate of completion. Please allow 2-3 business days for the delivery of the certificate. The awarding of course credit is at the school's or education system's discretion.​​​​​​
Course Overview:
Chapter 1: Introduction to Personal Finance

Introduces the topic of personal finance, explores the evolution of the American credit industry, and highlights the importance of both knowledge and behavior when it comes to managing money.

Chapter 2: Saving

Emphasizes the importance of saving and explains the three reasons to save: emergencies, large purchases, and wealth building.

Chapter 3: Budgeting

Explores the purpose and process of writing a budget and the basics of banking, including balancing and reconciling a checking account.

Chapter 4: Debt

Identifies the devastating costs of using debt as a financial tool, debunks credit myths, explains the elements of a credit score, identifies organizations that maintain consumer credit records, and summarizes major consumer credit laws.

Chapter 5: Life After High School

Explores 21st Century post-secondary education and career options, highlights the importance of avoiding debt as a young adult, and explains how to cash flow a college education.

Chapter 6: Consumer Awareness

Identifies factors that influence consumer behavior and the effect of inflation on buying power.

Chapter 7: Bargain Shopping

Highlights the importance of bargain shopping as part of a healthy financial plan and identifies important negotiation strategies.

Chapter 8: Investing and Retirement

Establishes basic investing guidelines, describes and compares various types of investments, and identifies elements of employer benefits and retirement plans.

Chapter 9: Insurance

Identifies the purpose of financial risk management as well as the appropriate and most cost-effective risk management strategies.

Chapter 10: Money and Relationships

Identifies the differences among people's values and attitudes as they relate to money and highlights communication strategies for discussing financial issues.

Chapter 11: Careers and Taxes

Examines the importance of pursuing a career in line with your strengths, the elements of effective goal setting, the best practices of successful people, and types of income and taxes.

Chapter 12: Giving

Highlights the importance of giving of your time, talents, and money in order to serve others and leave a lasting legacy.

Chapter 13: Global Economics

Explains and examines the differences between various economic systems, movement of goods and services, supply and demand, chain of production, gross domestic product and the impact of scarcity and rationing.
Are there assessments in the Foundations in Personal Finance Curriculum?
Yes! The Self-Study edition includes pre-chapter and post-chapter assessments that can be taken once. These are auto-graded, so students can see their score as soon as they finish the test.
How long do I have to activate my Foundations in Personal Finance course?
You can take all of the time you need to activate your course (don't forget about it though!) but once activated you have one year to complete your course before your access expires.
I have multiple children. Can they all use the same copy of the Foundations in Personal Finance curriculum?
The Self-Study edition of the curriculum is intended for one student as the assessments included in the course can only be completed once. 
What is Ramsey+?
Ramsey+ is everything you need to win with money—all in one place. It's an all-access membership that includes our bestselling money tools, apps, content and resources to help you take control of your money for good. Your membership includes access to all of our premium features, including Financial Peace University, EveryDollar budget reporting and automatic bank transactions, the BabySteps app, Ask a Coach, the Debt Snowball Calculator, PLUS so much more.
Who is Ramsey+ for?
Ramsey+ is for everybody! It has the content, tools and resources you need to reach your money goals faster. Whether you're trying to get out of debt or save for retirement, Ramsey+ is here for the entire journey.
Can I share my membership with my spouse?
Yes! You can log in to multiple devices using the same username and password you created your account with.
Do I need a Ramsey+ membership if I've already taken Financial Peace University?
Yes. The good news is, we are updating our content and adding new courses and resources all the time. The better news is, we have tools that will help you every step of the way.
Does Ramsey+ help me even if I'm not in debt?
Absolutely! With Ramsey+, you'll learn all about the 7 Baby Steps. This is the money plan for real life—ALL of your life. Getting out of debt isn't the peak of your money journey. It's just the beginning.
Shipping & Delivery
Online Access Code
When you purchase a voucher item, you'll receive an email after completing your order. In this email you'll be provided both a link and a unique online access code. To access your product, click on the link and enter your unique voucher code when prompted.
Immediate Download (Audio)
To get your downloadable product, simply complete your order and then open the order confirmation email you will receive at checkout. Click on the link in your confirmation email and your audiobook will begin to download.
Audiobooks are delivered as M4B format, unless otherwise noted.
Additional download instructions for your specific device can be found on our Digital Downloads FAQ page
Digital Membership
You can jump into your Ramsey+ membership immediately from your confirmation email. You can choose how you receive your Financial Peace University Workbook: View it online inside the Financial Peace University lessons or order a physical copy inside your Ramsey+ account after activating your membership.