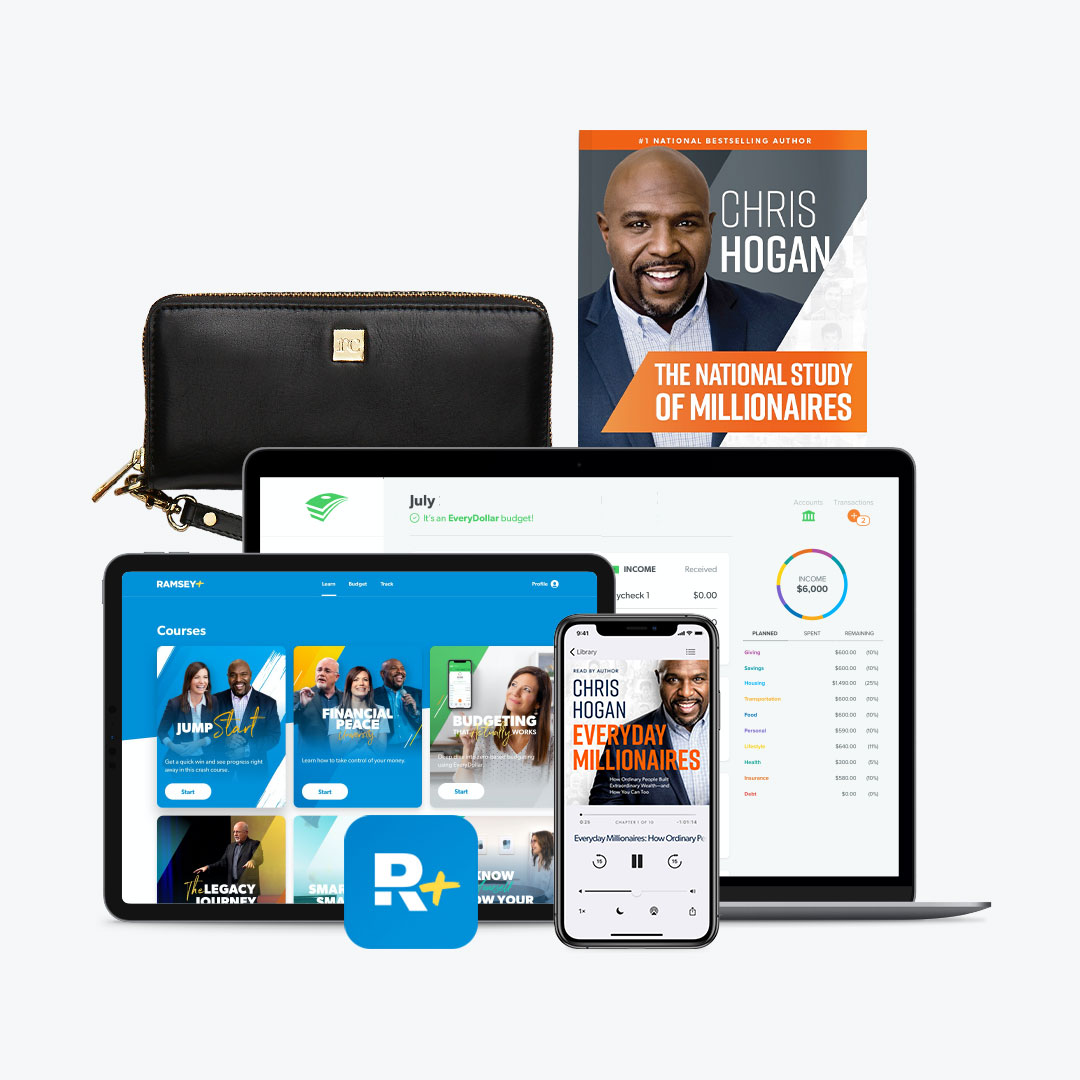 The Millionaire Starter Pack
Get Ready to Live and Give Like No One Else
Description
Building wealth has almost nothing to do with your income or your background! It doesn't matter where you come from. It matters where you're going. Here's what you need to understand: if you're willing to do the work—if you'll follow the stuff we teach, if you'll commit to our plan—then you CAN become a millionaire. And with this bundle, you'll have everything you need to make your future bright.
Your Ramsey+ membership will teach you our proven plan to take complete control of your money and get the tools you need to make it happen so you can start living and giving like no one else.
In Everyday Millionaires, #1 national best-selling author Chris Hogan will show you how ordinary people built extraordinary wealth—and how you can too. Dive into the data firsthand with the National Study of Millionaires Quick Read to see the habits and strategies that millionaires have in common.
Plus, create better spending habits with the brand-new Rachel Cruze Wallet. This handmade genuine leather wallet has its own envelope system to help you easily budget and organize your money with style. This wallet is built to last—just like your budget will be with this bundle!
What's Included?
Ramsey+ - 12-Month Membership

Everyday Millionaires by Chris Hogan - Audiobook

New! The National Study of Millionaires
Customer Ratings and Reviews