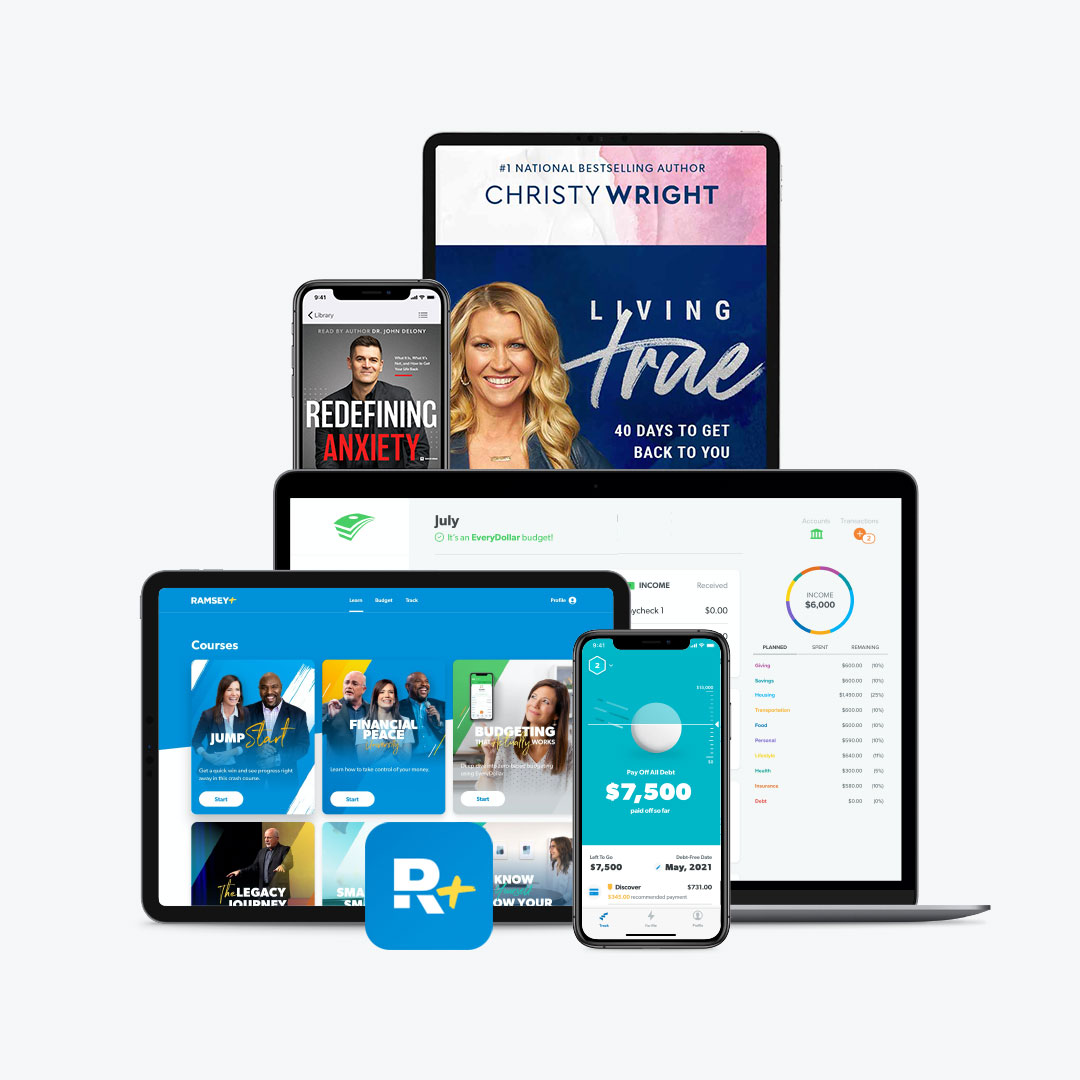 Ramsey+ Hope Bundle
Find Peace With Your Money—and Your Life
Description
The world may tell you chaos is the norm—chaos with your money, your mental health, and your life overall. But you don't have to live in that norm. There. Is. Hope.
With this bundle, you'll find that hope—with your finances and yourself! How? You'll get Ramsey+, the all-access membership to our best money tools and content, plus the latest personal development resources from #1 national bestselling author Christy Wright and mental health expert Dr. John Delony.
First off, with your Ramsey+ membership, you'll get everything you need to build your savings, pay off debt quickly, and keep more of your money. Let's face it: Money can be stressful. But it doesn't have to be! With Ramsey+, you can spend less time worrying and more time on the things that matter.
You'll find clarity in your daily life with Christy Wright's new devotional, Living True: 40 Days to Get Back to You. After 40 days, you'll be grounded in who you are, find grace in your current season, and have the confidence to step into who you were created to be.
Finally, you'll bring perspective to your emotions with Dr. John Delony's 80-page Quick Read, Redefining Anxiety. He'll walk with you through the myths about anxiety, give practical steps to start getting your life back, and teach you long-term strategies for healing.
Your life is a gift. Don't spend it in chaos. Bring direction and focus to your money and your life with the Ramsey+ Hope Bundle.
What's Included?
Ramsey+ - 12-Month Membership
Customer Ratings and Reviews