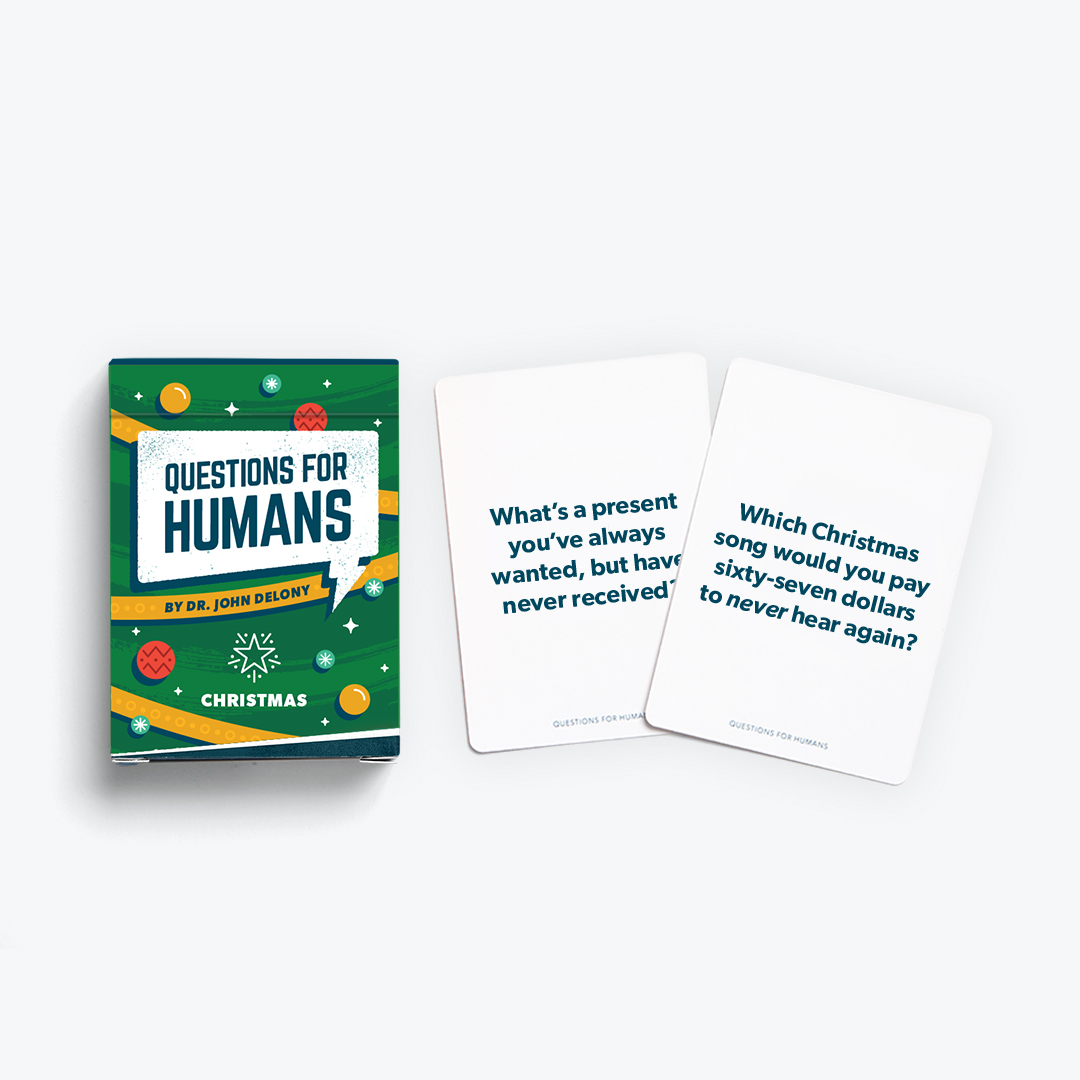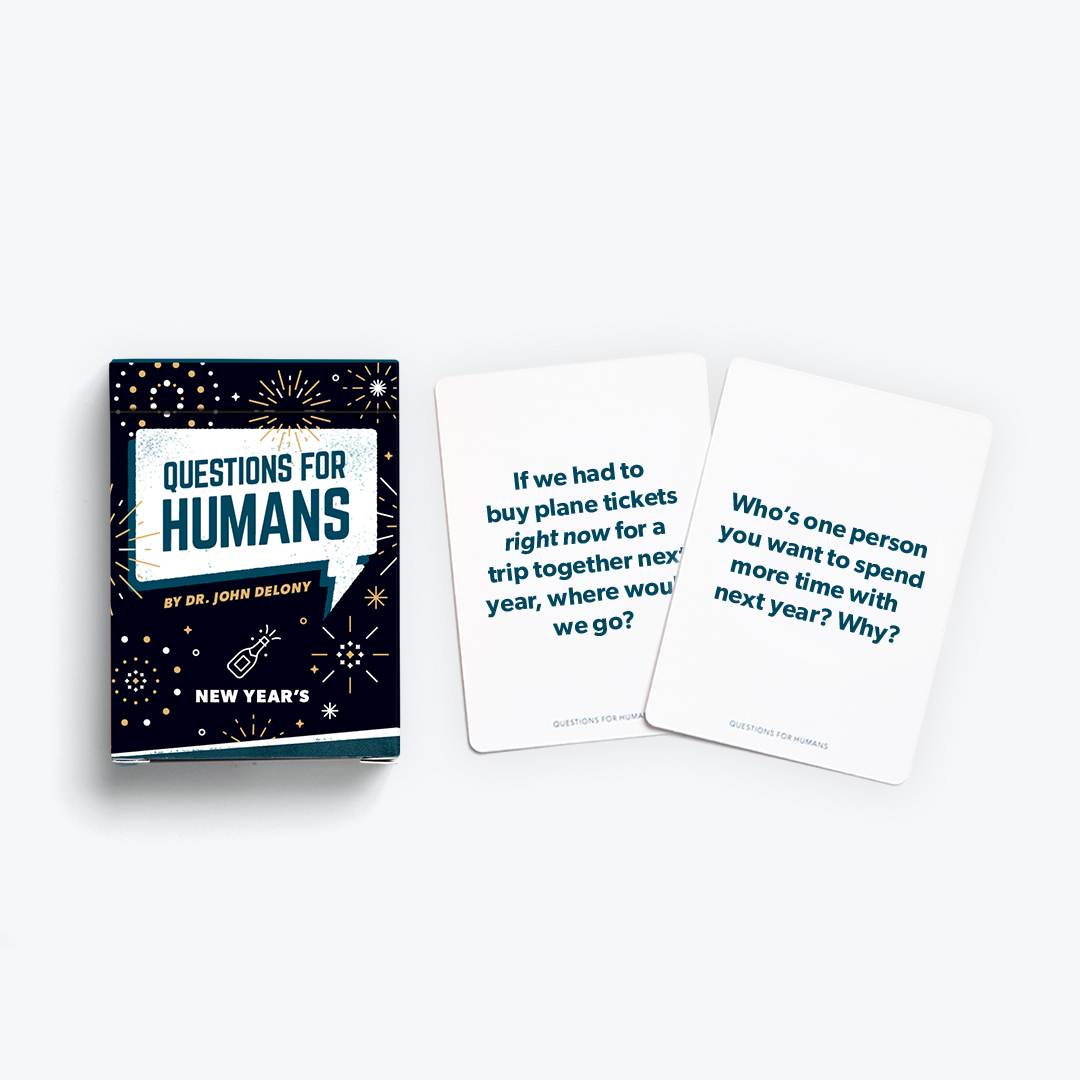 New! Questions for Humans Holiday Bundle
Put Down the Phone for The Holidays and Actually Connect
This product is temporarily unavailable online.
Please contact Ramsey Care at 1 (888) 227-3223 or Contact Us for more information.
Description
Holiday get-togethers are about being together—not being on our phones. That's why mental health and relationship expert Dr. John Delony wants to help you and your gang put down your phones and actually connect.
Now, breaking the ice and starting authentic conversations during the holiday season can feel intimidating. But the new Questions for Humans: Christmas and New Year's Bundle makes it easy—and fun!
Both the Christmas and New Year's decks have 52 cards each. Every card contains a question that will help spark better connection and improve your relationships with family and friends through fun, silly and thought-provoking conversations. Plus, you'll save big by bundling these two decks!
What to expect when you play:
You'll learn something unexpected.
You'll get some laughs.
You'll find it much, much easier to bond.
You'll spend meaningful (and fun) quality time together.
Here's a look at a few questions from the decks:
What's one place (real or fictional) that you'd love to visit during Christmastime? — Christmas Edition
What's the most memorable gift you've given someone? — Christmas Edition
Who in pop culture had the best or worst moment this year? (Bonus points if you have no idea.) — New Year's Edition
Did you do anything that scared you this year? What was it, and why did you do it? — New Year's Edition
You can spend an hour on one question or go through five or six in one sitting! The important part is that you have some fun and connect.
What's Included?
New! Questions for Humans: Christmas

New! Questions for Humans: New Years
About Dr. John Delony
Shipping & Delivery
Physical Shipping
All physical products will be processed and ready to ship within two business days (often even faster). The total delivery time depends on the service you select and where your order is being delivered. You may see multiple shipping options to choose from during checkout. Our default choice will always be the most economical but not necessarily the fastest.