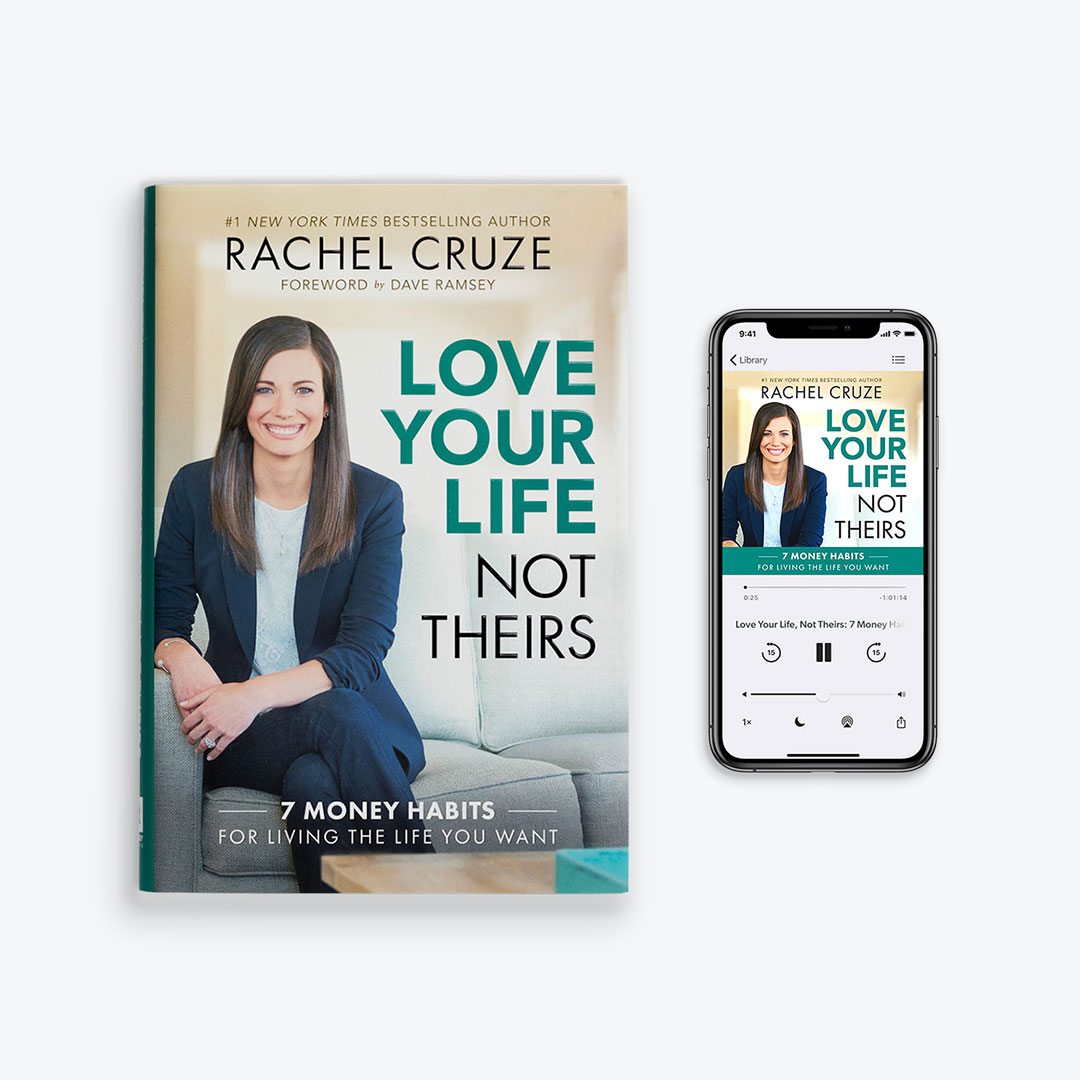 Love Your Life, Not Theirs - Hardcover + Audiobook
Blessed vs. #Blessed!
Description
About this Bundle
This online exclusive includes both the Love Your Life, Not Theirs hardcover book and the audiobook for one low price! The audiobook is narrated by Rachel Cruze.
Love Your Life, Not Theirs - Overview
Are you ready to start living the life you want instead of chasing someone else's dream?
In Love Your Life, Not Theirs, Rachel Cruze shines a spotlight on the most damaging money habit we have: comparing ourselves to others. She then unpacks six other healthy money habits for living the life we really want without being buried under debt, stress, and worry.
Rachel shows you how to buy and do the things that are important to you—the right way. That starts by choosing to quit the comparisons, reframing the way you think about money, and developing new habits like avoiding debt, living on a plan, watching your spending, saving for the future, having healthy conversations about money, and giving.
If you are tired of trying to keep up with the Joneses and are ready to put that time and energy into living the life you want, Love Your Life, Not Theirs will show you how. Quit Comparing. Start Living.
Customer Ratings and Reviews
About Rachel Cruze
Shipping & Delivery
Physical Shipping
All physical products will be processed and ready to ship within two business days (often even faster). The total delivery time depends on the service you select and where your order is being delivered. You may see multiple shipping options to choose from during checkout. Our default choice will always be the most economical, but not necessarily the fastest.
Ramsey Audiobooks App Is Available for iOS and Android
When you check out, you'll receive one email confirming your order and one email that includes a link to download the Ramsey Audiobooks app and an access code for your purchase. You'll only need to download the app once to enjoy this audiobook and all your future Ramsey audiobook purchases.
To get your audiobook, simply complete your order and then open the email with your access code. Click on Ramsey Audiobooks app for iOS or Android to download the app to your phone. Then click the access code link from your email to redeem and begin enjoying your audiobook!