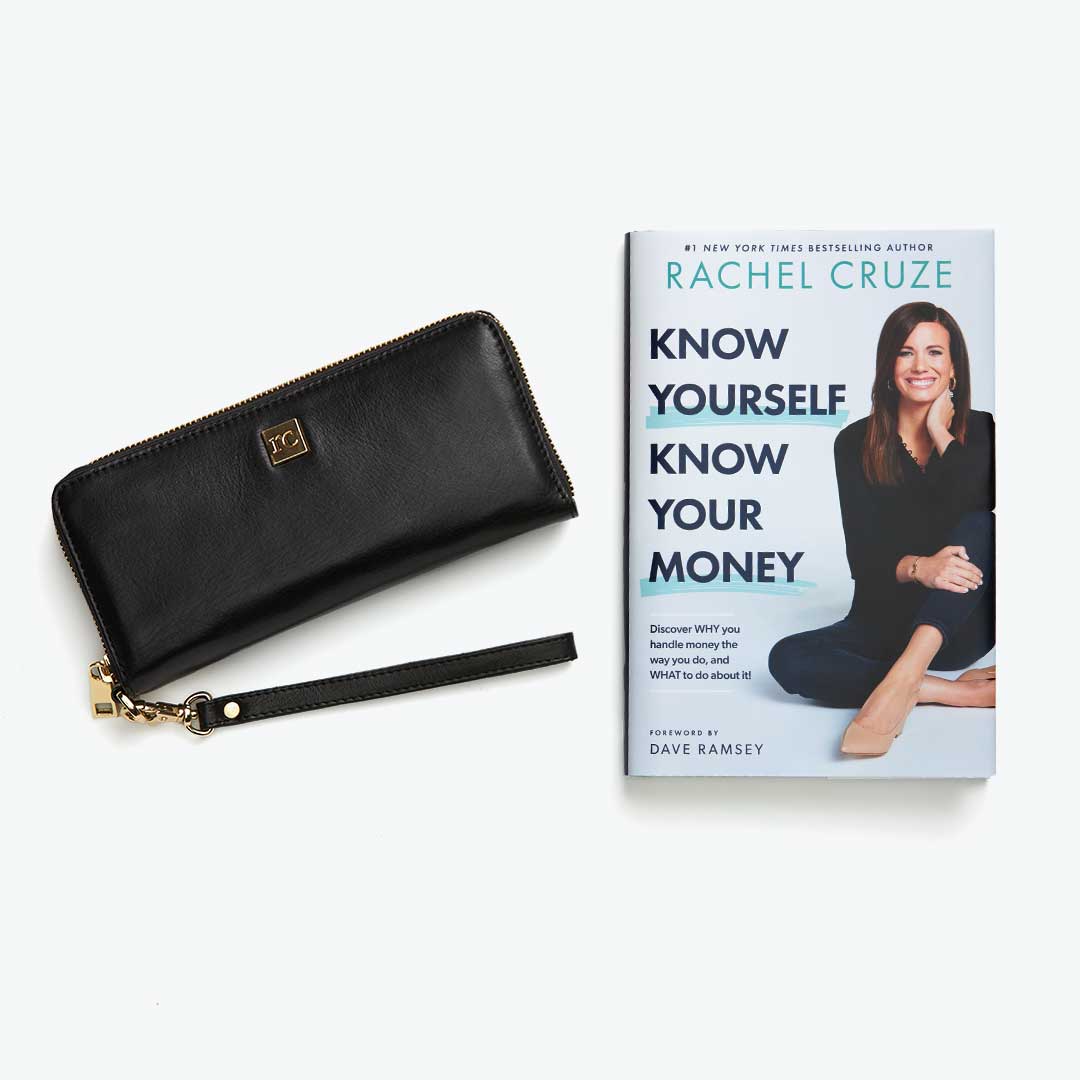 Know Yourself, Know Your Money + Wallet
Take control of your money with confidence
Description
If you want to control your spending, Rachel Cruze's latest book and wallet will help you build confidence in your money mindset and provide you with the perfect tool for easy budgeting. In this bundle, we combine Rachel Cruze's latest book, Know Yourself, Know Your Money, with her highly requested wallet.

In Know Yourself, Know Your Money, personal finance expert Rachel Cruze brings a fresh approach to the traditional money rules. Go beyond the Ramsey Baby Steps and get to the root of all of your decisions—your mind, your behaviors and your beliefs—so you can change your money mindset for good.
You'll learn:
Where you land on the scale of your 7 Money Tendencies
Which of the Four Childhood Money Classrooms shaped your personality
How the Six Core Money Fears can drive your most common money mistakes
Why you handle money the way you do and what to do about it
Make budgeting beautiful with the handmade, genuine leather Rachel Cruze Wallet! Rachel believes you shouldn't have to sacrifice quality, style or convenience to save and track your money the smart way. Once you get your money mindset in order, you can start organizing your cash (and debit cards) with confidence!
The Rachel Cruze Wallet includes:
A high-quality genuine leather exterior (aka it looks good AND it's built to last!)
External zipper to keep your cash and belongings secure
Four interior envelope sections to organize your preferred spending categories
Ten card slots (but sorry, this wallet is for saving money—so no credit cards allowed!)
Detachable leather continental wristlet strap
Interior zippered coin or receipt pouch
What's Included?
New! Know Yourself, Know Your Money
Customer Ratings and Reviews
About Rachel Cruze