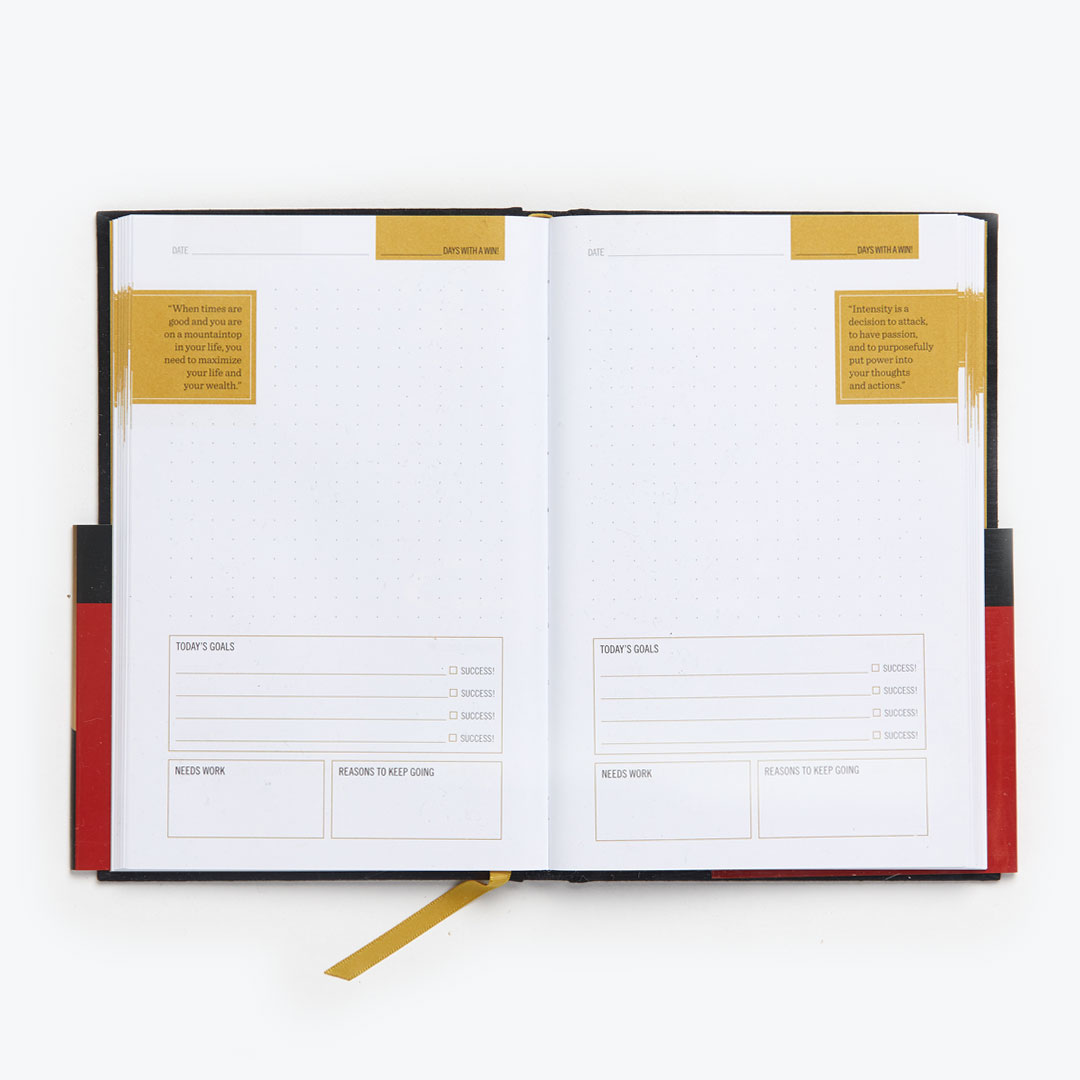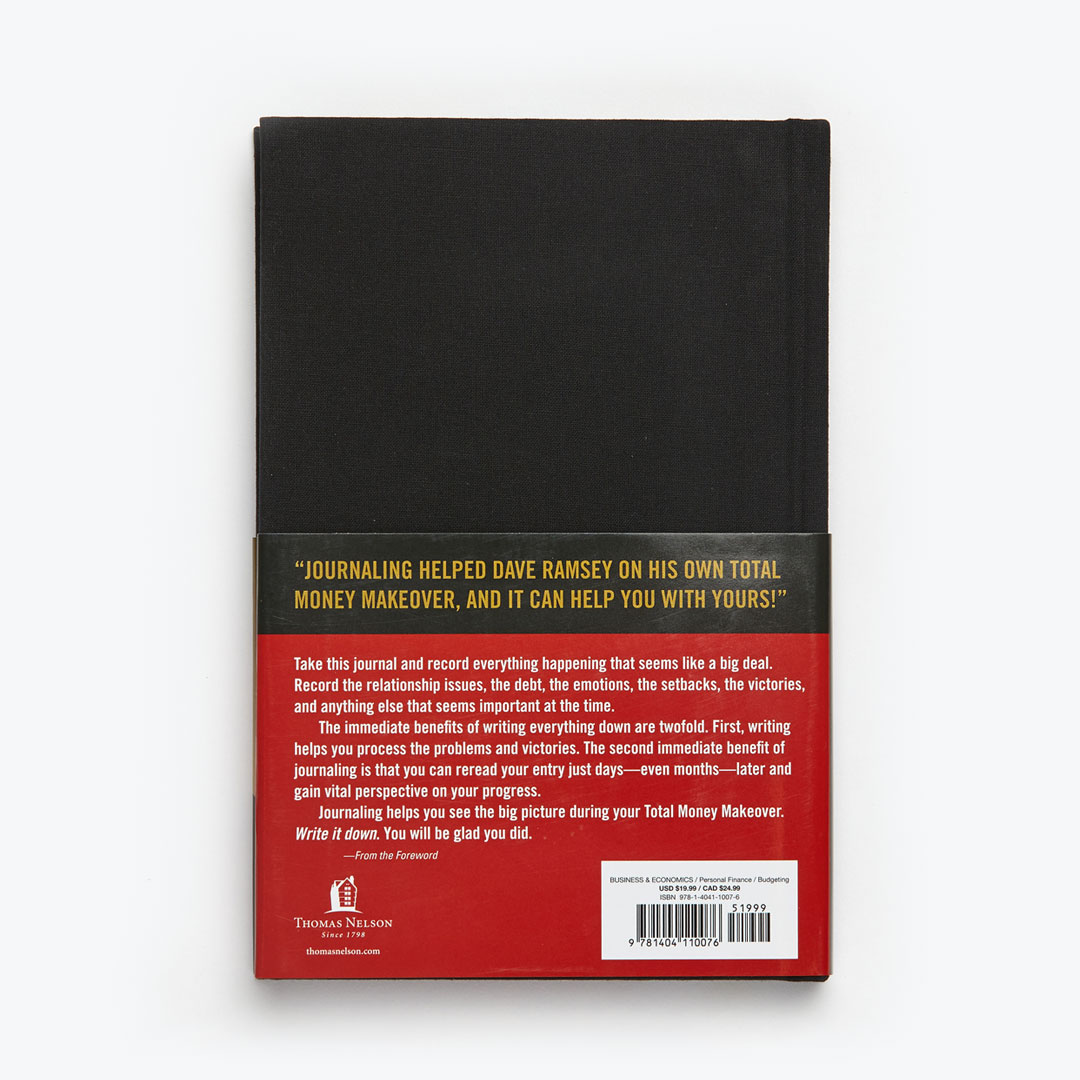 The Total Money Makeover Journal
Celebrate Your Wins and Journal Your Way Through Your Journey!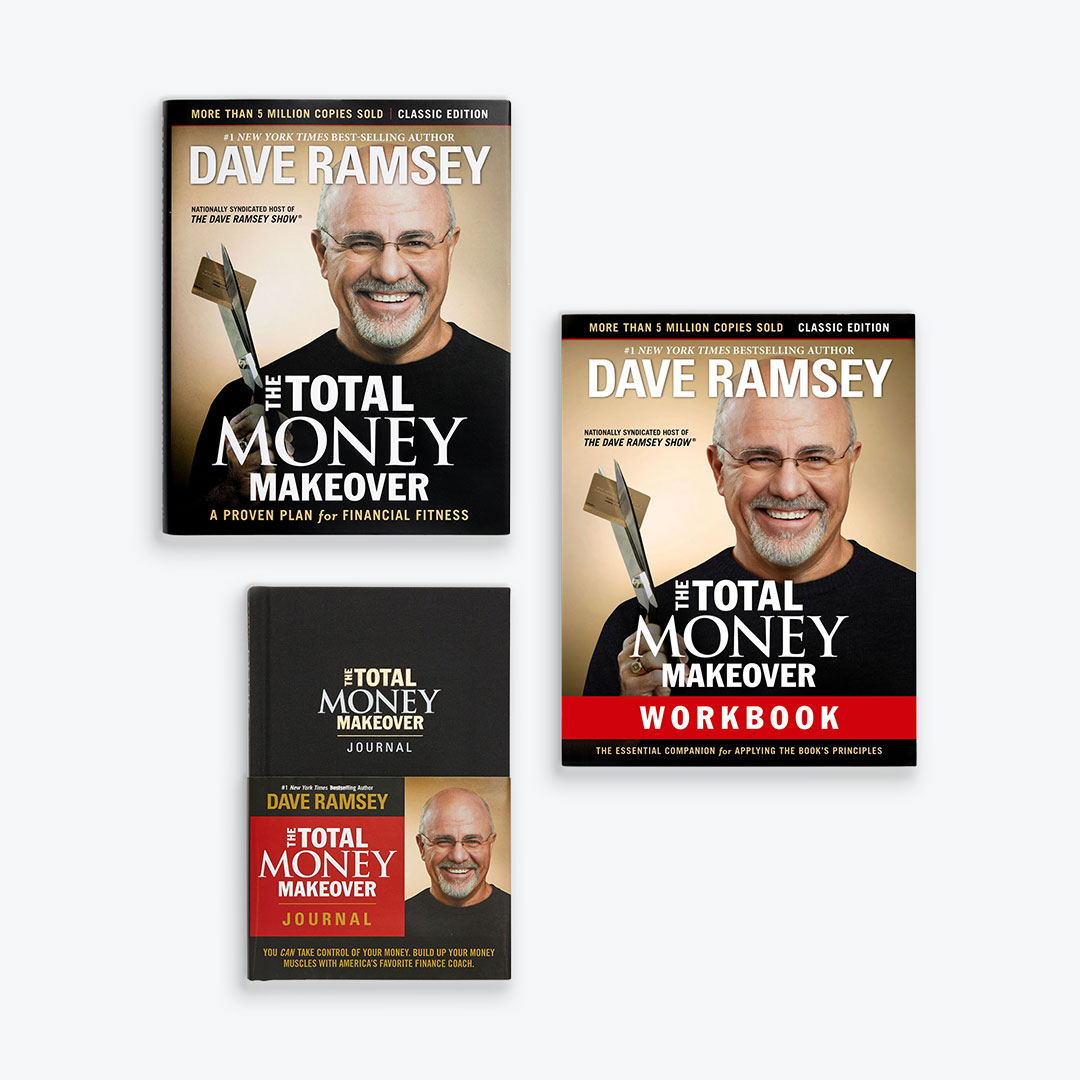 Get Everything for a Total Money Makeover!
Upgrade to The Total Money Makeover Bundle which includes the workbook to apply what you learn and the journal to track your progress!
Description
Your Total Money Makeover is just that—YOURS. Along the way, you're going to overcome obstacles, push yourself out of your comfort zone, and celebrate wins that are big and small.
Use this revised journal to record everything you go through on your journey that seems like a big deal—because each day and each decision is a big deal. And when you write it all down, you'll be able to look back on your journey proudly. This journal will record your progress, your challenges, your sacrifices, your victories and anything else that defines your new path to financial fitness.
The Total Money Makeover Journal is filled with:
Daily lined writing space
Motivational quotes
Daily blocks to track your goals
Daily blocks to write your reason to keep going
Daily blocks to write things you need to work on
"The immediate benefits of writing everything down are twofold. First, writing helps you process the problems and victories. The second immediate benefit of journaling is that you can reread your entry just days—even months—later and gain vital perspective on your progress. Journaling helps you see the big picture during your Total Money Makeover. Write it down. You will be glad you did." — Dave Ramsey
Customer Ratings and Reviews
Product Details
Pages: 198
Publisher: Thomas Nelson
Format: Hardcover Linen
Release Date: November 7, 2019
Language: English
ISBN-13: 9781404110076
Genre: Personal Finance, Debt, Building Wealth, Budgeting
Target Audience: People Who Want to Apply the Lessons They Learn in The Total Money Makeover and Organize Their Budget with Dave's Guidelines and Principles
SKU: 9781404110076OLP
Shipping & Delivery
Physical Shipping
All physical products will be processed and ready to ship within two business days (often even faster). The total delivery time depends on the service you select and where your order is being delivered. You may see multiple shipping options to choose from during checkout. Our default choice will always be the most economical but not necessarily the fastest.