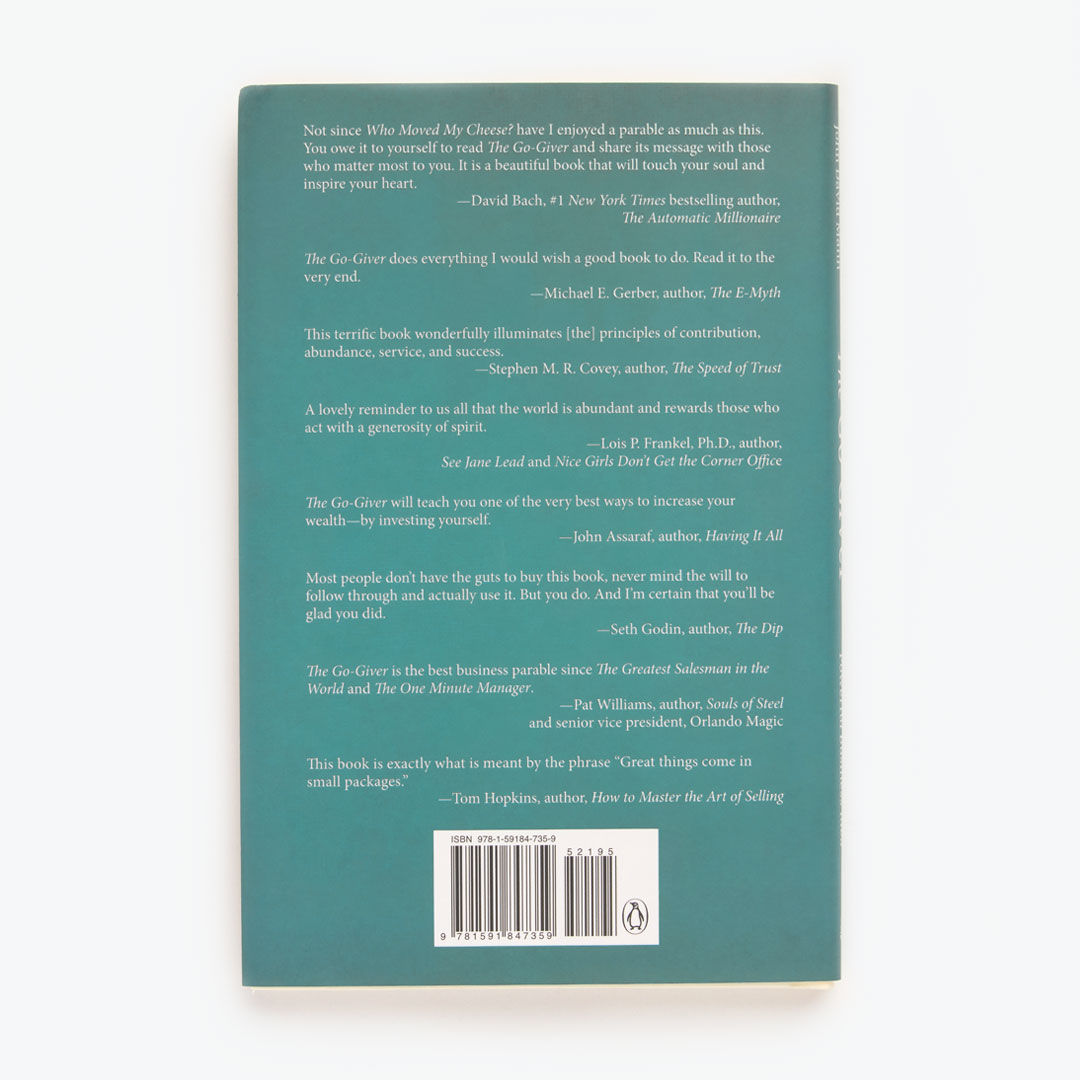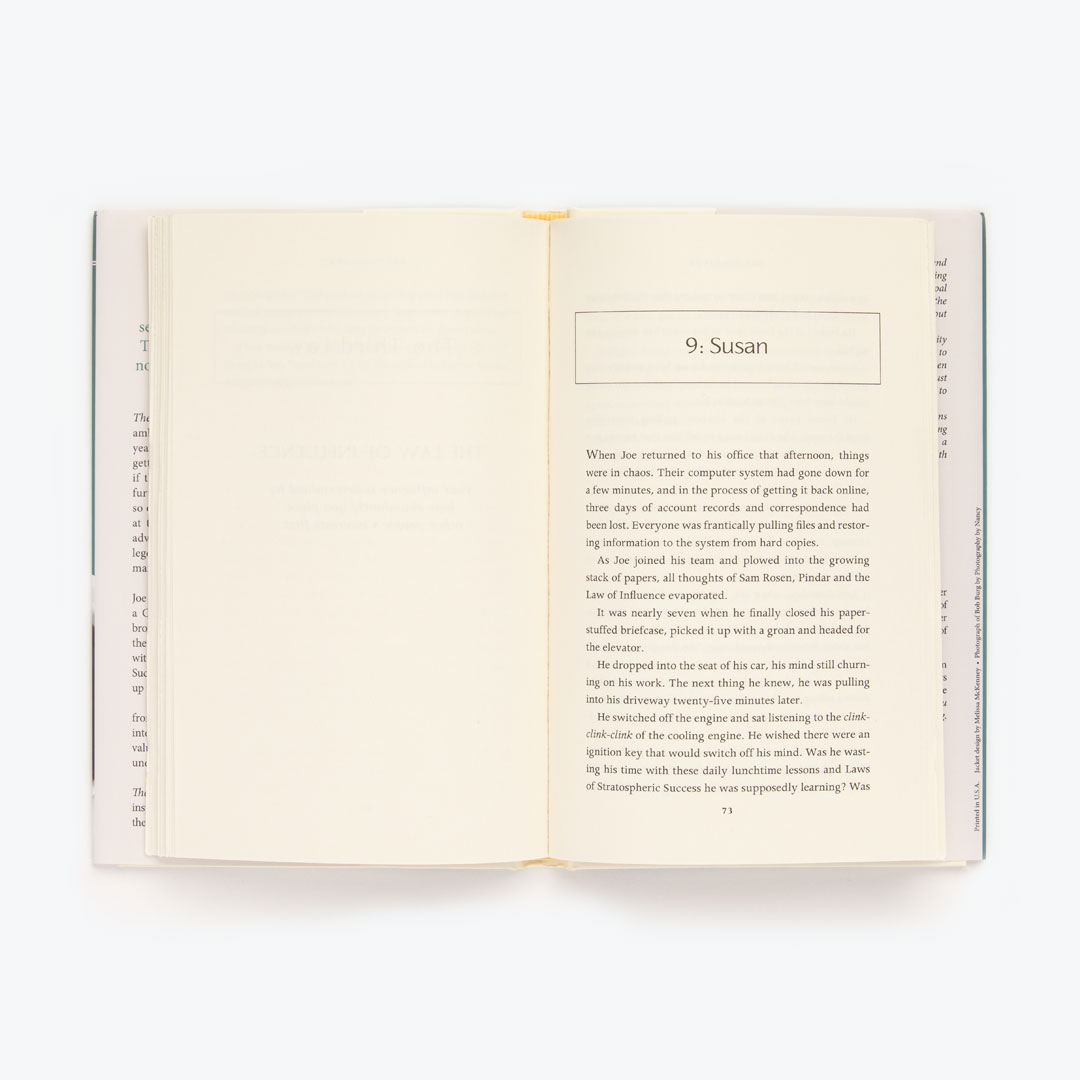 The Go-Giver - Hardcover Book
by Bob Burg
Description
The Go-Giver tells the story of an ambitious young man named Joe who yearns for success. Joe is a true go-getter, though sometimes he feels as if the harder and faster he works, the further away his goals seem to be. And so one day, desperate to land a key sale at the end of a bad quarter, he seeks advice from the enigmatic Pindar, a legendary consultant referred to by his many devotees simply as the Chairman.
Over the next week, Pindar introduces Joe to a series of "go-givers": a restaurateur, a CEO, a financial adviser, a real estate broker, and the "Connector," who brought them all together. Pindar's friends share with Joe the Five Laws of Stratospheric Success and teach him how to open himself up to the power of giving.
Joe learns that changing his focus from getting to giving—putting others' interests first and continually adding value to their lives—ultimately leads to unexpected returns.
Imparted with wit and grace, The Go-Giver is a heartwarming and inspiring tale that brings new relevance to the old proverb "Give and you shall receive."
Customer Ratings and Reviews
Product Details
Pages: 132
Publisher: Portfolio
Format: Hardcover
Release Date: 2007
Chapters: 14
Language: English
ISBN-13: 978-1591847359
Genre: Business, Giving
Target Audience: People Who Want to Learn About the Power of Generous Giving
SKU: 9781591847359OLP
Shipping & Delivery
Physical Shipping
All physical products will be processed and ready to ship within two business days (often even faster). The total delivery time depends on the service you select and where your order is being delivered. You may see multiple shipping options to choose from during checkout. Our default choice will always be the most economical but not necessarily the fastest.