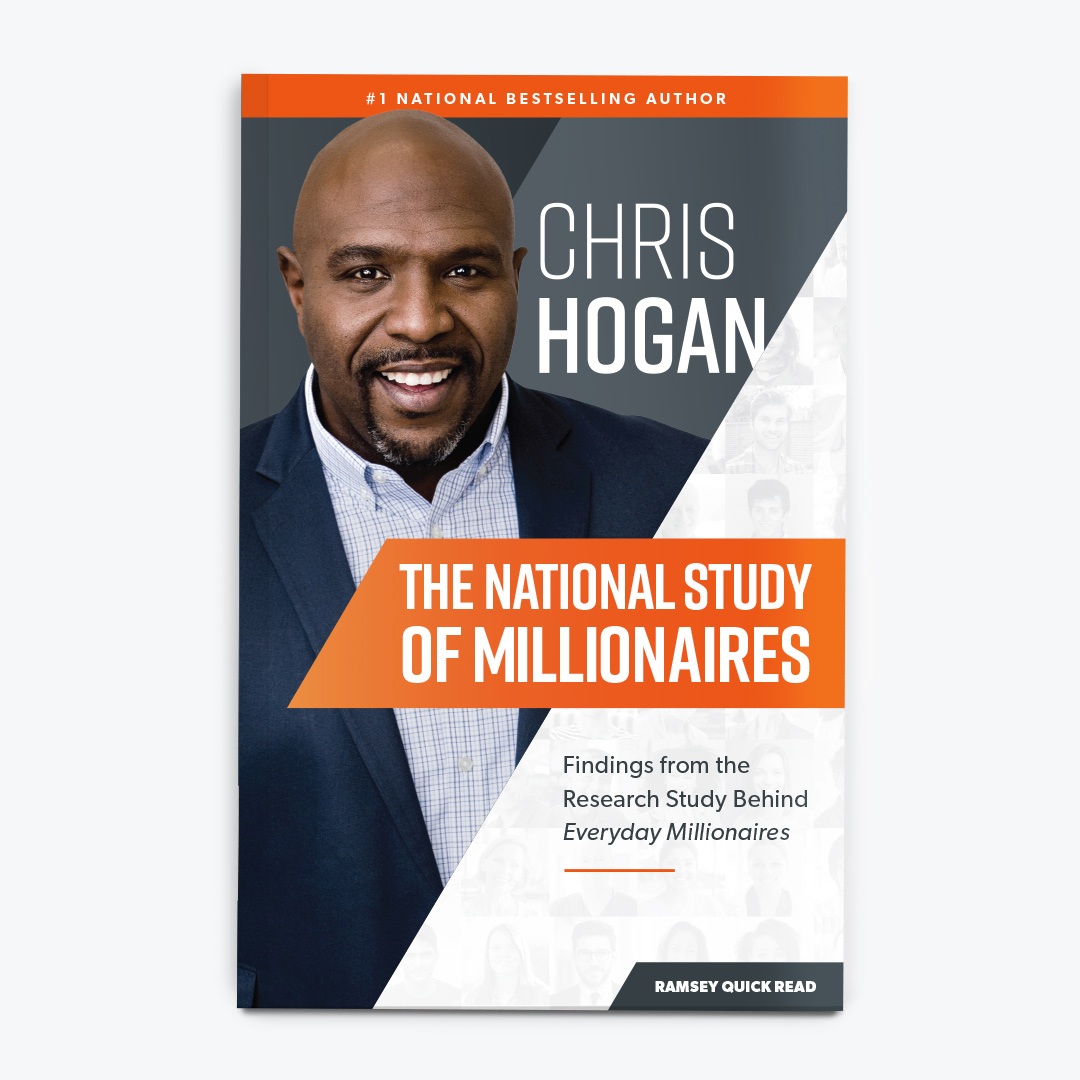 The National Study of Millionaires
Think You Can't Become A Millionaire? Think Again!
Description
In 2018, Ramsey Solutions conducted the largest research study of millionaires ever, with over 10,000 millionaires interviewed. What we discovered about how these men and women built their wealth will surprise you.
Chris Hogan shares the 10 biggest myths the study revealed in his national bestselling book Everyday Millionaires. But if charts and graphs are your thing, this Ramsey Paperback Quick Read will give you all the scientific data behind the millionaire mindset.
This 116-page brief walks you through the research study, including:
Research methodology
Demographics
Family background
Behaviors, characteristics and mindset
Societal beliefs and more
Dive into the data firsthand to see how millionaires build their wealth—and how you can too.
Customer Ratings and Reviews
Product Details
Pages: 116
Publisher: Ramsey Press
Format: Paperback Quick Read
Release Date: May 1, 2020
Language: English
SKU: 9781942121275OLP
Shipping & Delivery
Physical Shipping
All physical products will be processed and ready to ship within two business days (often even faster). The total delivery time depends on the service you select and where your order is being delivered. You may see multiple shipping options to choose from during checkout. Our default choice will always be the most economical, but not necessarily the fastest.