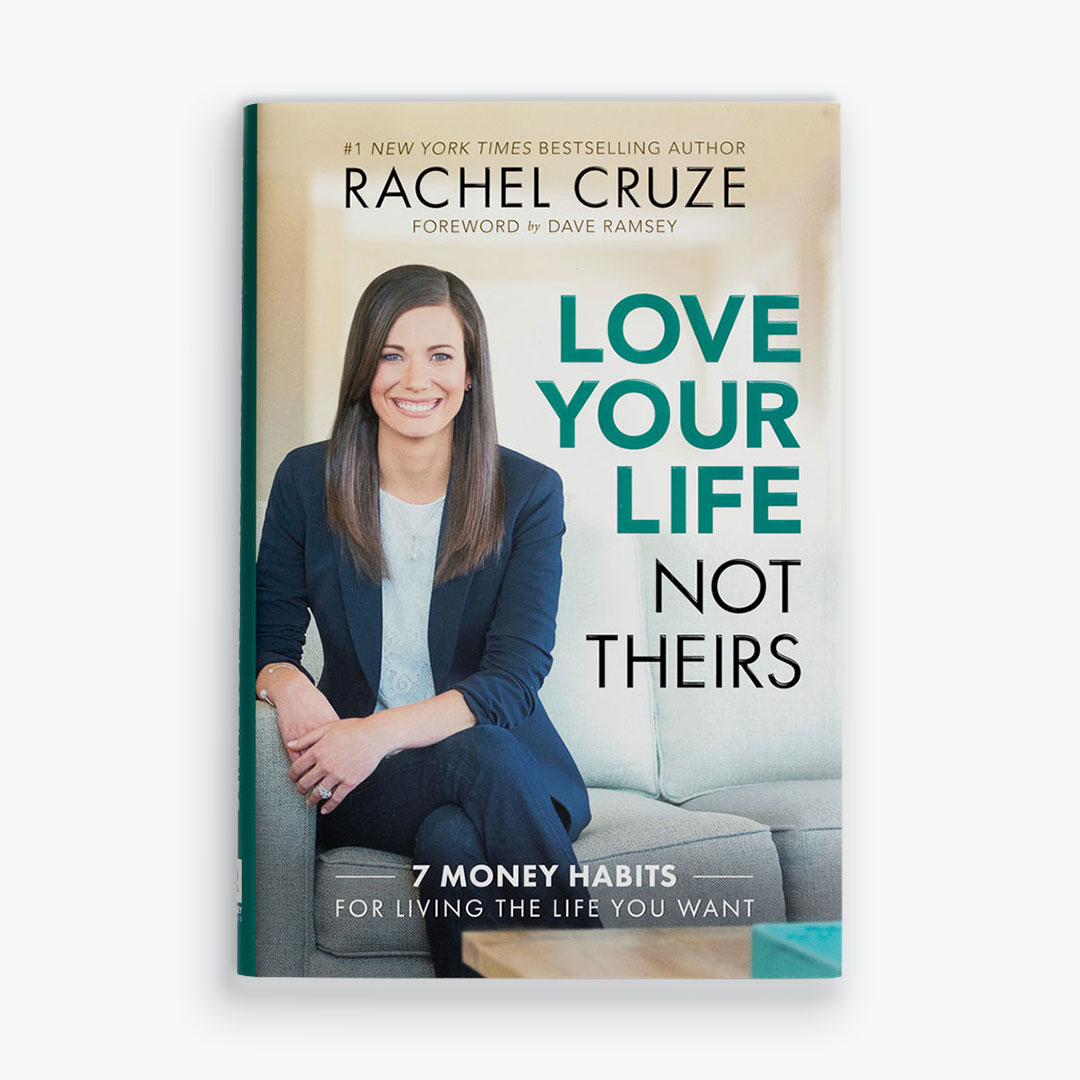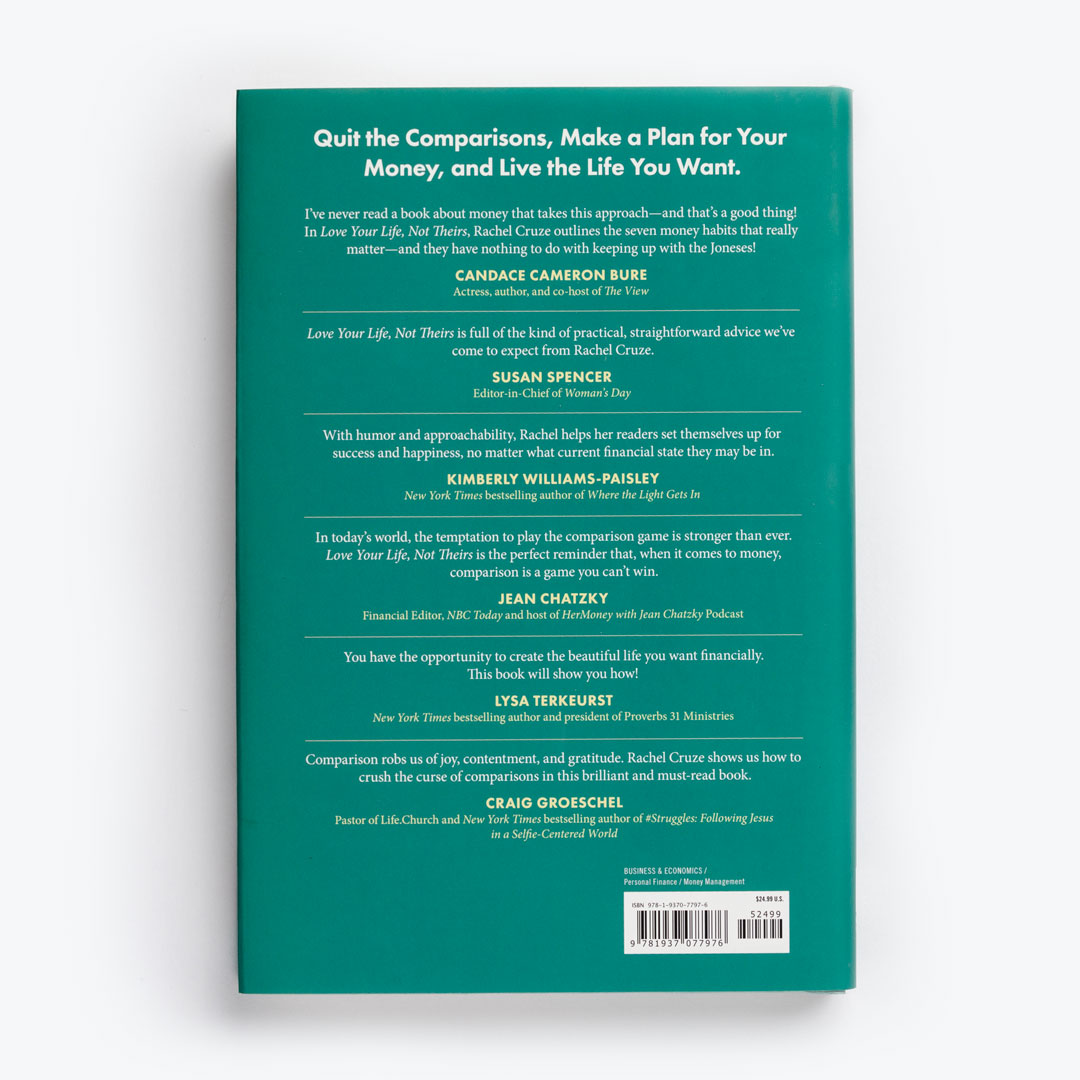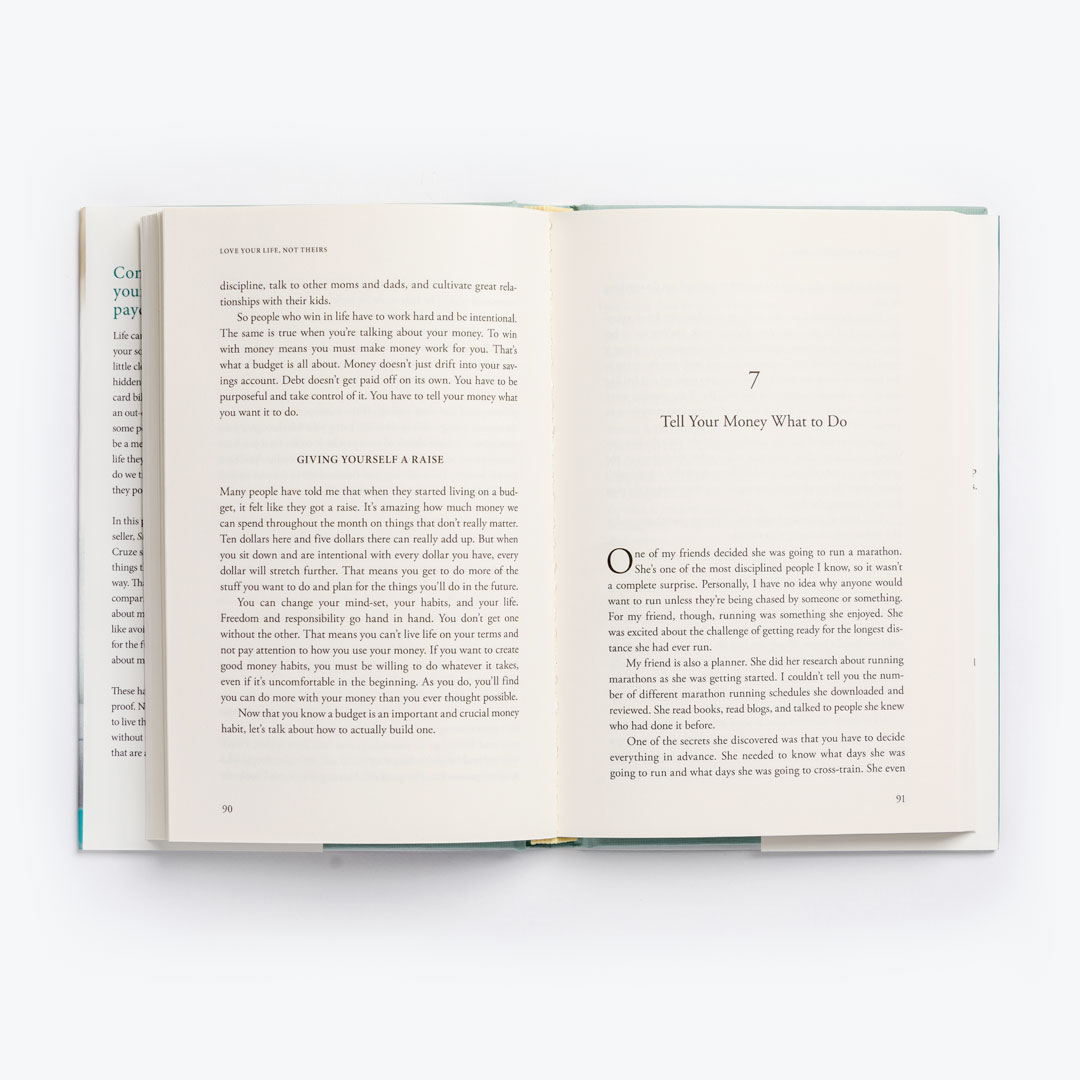 Love Your Life, Not Theirs
7 Money Habits For Living the Life You Want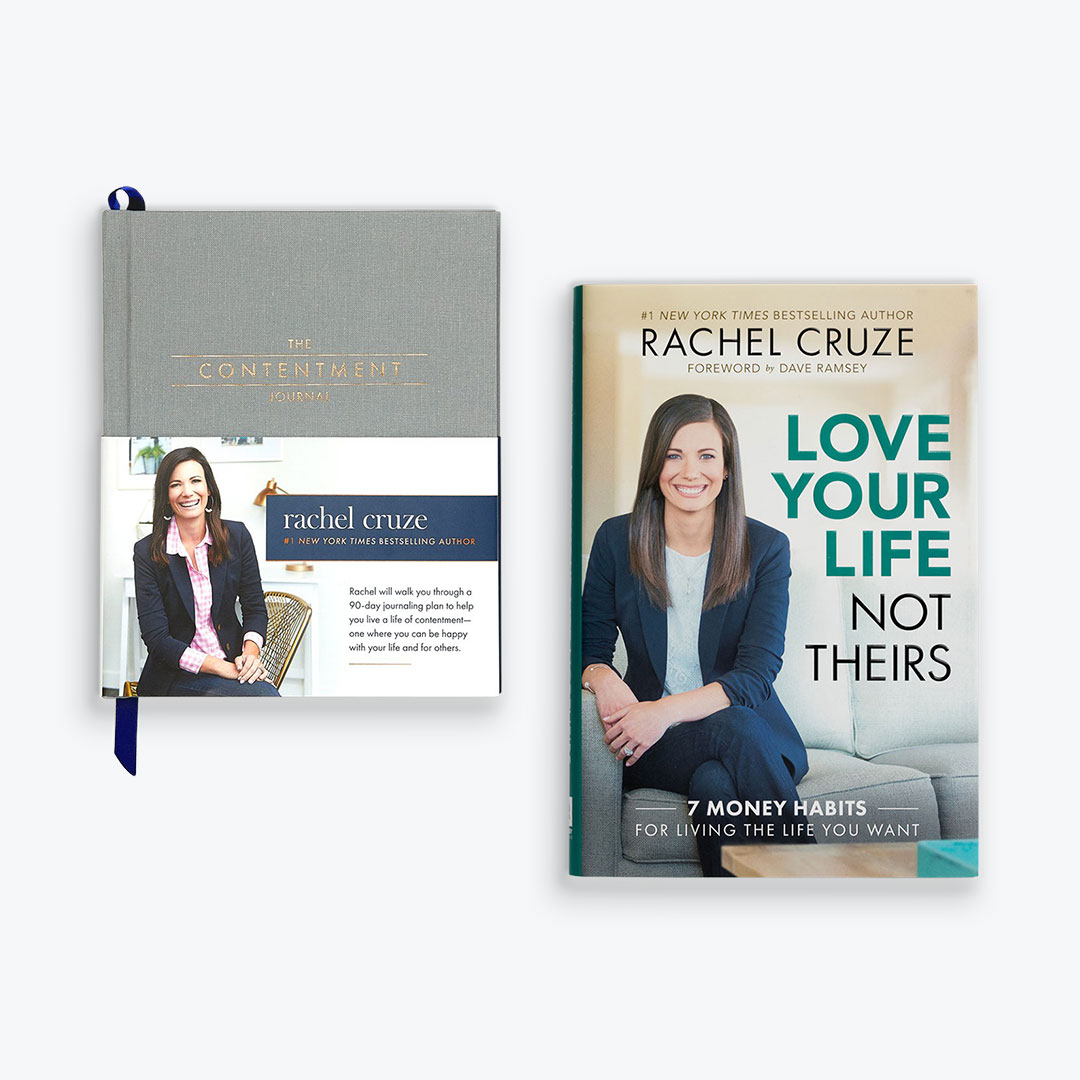 Read & Journal Your Way to A Life You Love!
In this bundle, you can read the key steps to living a comparison-free life with Rachel Cruze's #1 National Bestseller Love Your Life Not Theirs. Then, apply these principles to your life as you journal your way to a life of gratitude with The Contentment Journal.
Description
Free Bonus Gift!
With today's purchase you will receive access to the Love Your Life, Not Theirs - Smart Conference Talk Video in your order confirmation email. ($24.99 value)
In Love Your Life, Not Theirs, Rachel Cruze offers seven powerful habits that will help reframe the way you think about your money—and your life.
Live the life of your dreams without the debt, stress, and worry wreaking havoc on your joy! Love Your Life, Not Theirs will help you:
Quit the comparisons
Avoid debt
Spend on a plan
Save for the future
Communicate in healthy ways about money
Customer Ratings and Reviews
About Rachel Cruze
Product Details
Pages: 229
Publisher: Ramsey Press
Format: Hardcover
Release Date: September 14, 2016
Chapters: 21
Language: English
ISBN-13: 978-1937077976
Genre: Budgeting, Money Management
Target Audience: People Wanting to Learn About Creating a Budget and Avoid Comparison
SKU: 9781937077976OLP
TABLE OF CONTENTS
Dedication
Acknowledgements
Foreward
Introduction
Chapter 1 - Comparisons Are Killing Us
Chapter 2 - Blessed vs. #blessed
Chapter 3 - Debt Is a Dead End
Chapter 4 - Dealing with Debt
Chapter 5 - A Life without Debt
Chapter 6 - Permission to Spend
Chapter 7 - Tell Your Money What to Do
Chapter 8 - Marry Your Money
Chapter 9 - Important Conversations
Chapter 10 - Saving for Life
Chapter 11 - The Biggest Savings Goal of Your Life
Chapter 12 - Spending on Purpose
Chapter 13 - Don't Spend Yourself Broke
Chapter 14 - A Lifestyle of Giving
Chapter 15 - How to Give
Chapter 16 - What Now?
Notes
Shipping & Delivery
Physical Shipping
All physical products will be processed and ready to ship within two business days (often even faster). The total delivery time depends on the service you select and where your order is being delivered. You may see multiple shipping options to choose from during checkout. Our default choice will always be the most economical but not necessarily the fastest.