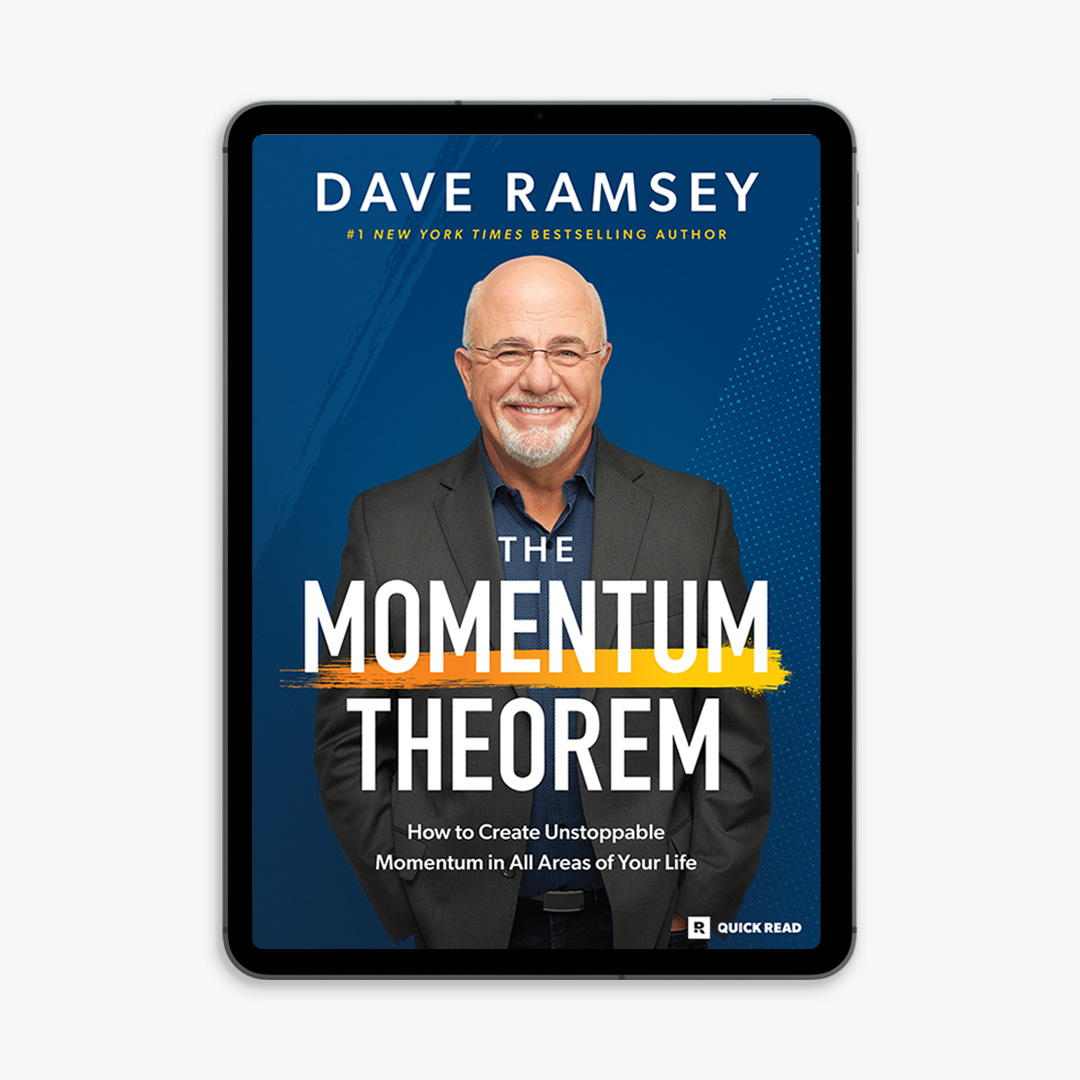 New! The Momentum Theorem Quick Read (E-Book)
How to Create Unstoppable Momentum in All Areas of Your Life
Description
Take a moment and look back over the past year. Can you see where you were able to focus? Can you see specific things that began to break loose and move forward because of the pressure and intensity you were applying to them? Can you see where God showed up and answered prayers in unexpected ways?
The Momentum Theorem explains that when you spend some time digging and planting in the trenches and invite God into your efforts, amazing things can happen. Not here-today-gone-tomorrow things. Lasting, life-changing, unstoppable things.
And the most exciting part? Anyone can apply this Quick Read's principles and create that unstoppable momentum in their life. Today, anyone is you.
In just 44 pages, you'll discover the framework and elements of The Momentum Theorem. This will help you cut through the darkness and dust and learn a more accurate way to see where you are and where you're going!

About Dave Ramsey
Product Details
Pages: 44
Publisher: Ramsey Press
Format: iBooks for iPad/iPhone (ePub) and Amzon Kindle (Mobi)
Release Date: May 17, 2022
Language: English
ISBN-13: 9798887820071
Genre: Business and Leadership
Target Audience: People Wanting to Learn How To Create Focused Intensity and Unstoppable Momentum in Their Career, Business and Personal Life
SKU: 9798887820071OLP
Shipping & Delivery
Immediate Download (E-book)
To get your downloadable product, simply complete your order and then open the order confirmation email you will receive at checkout. Click on the link in your confirmation email and your E-book will begin to download.

E-Books are delivered in iBooks for iPad/iPhone (ePub) and Amazon Kindle (Mobi) formats.
Additional download instructions for your specific device can be found on our Digital Downloads FAQ page