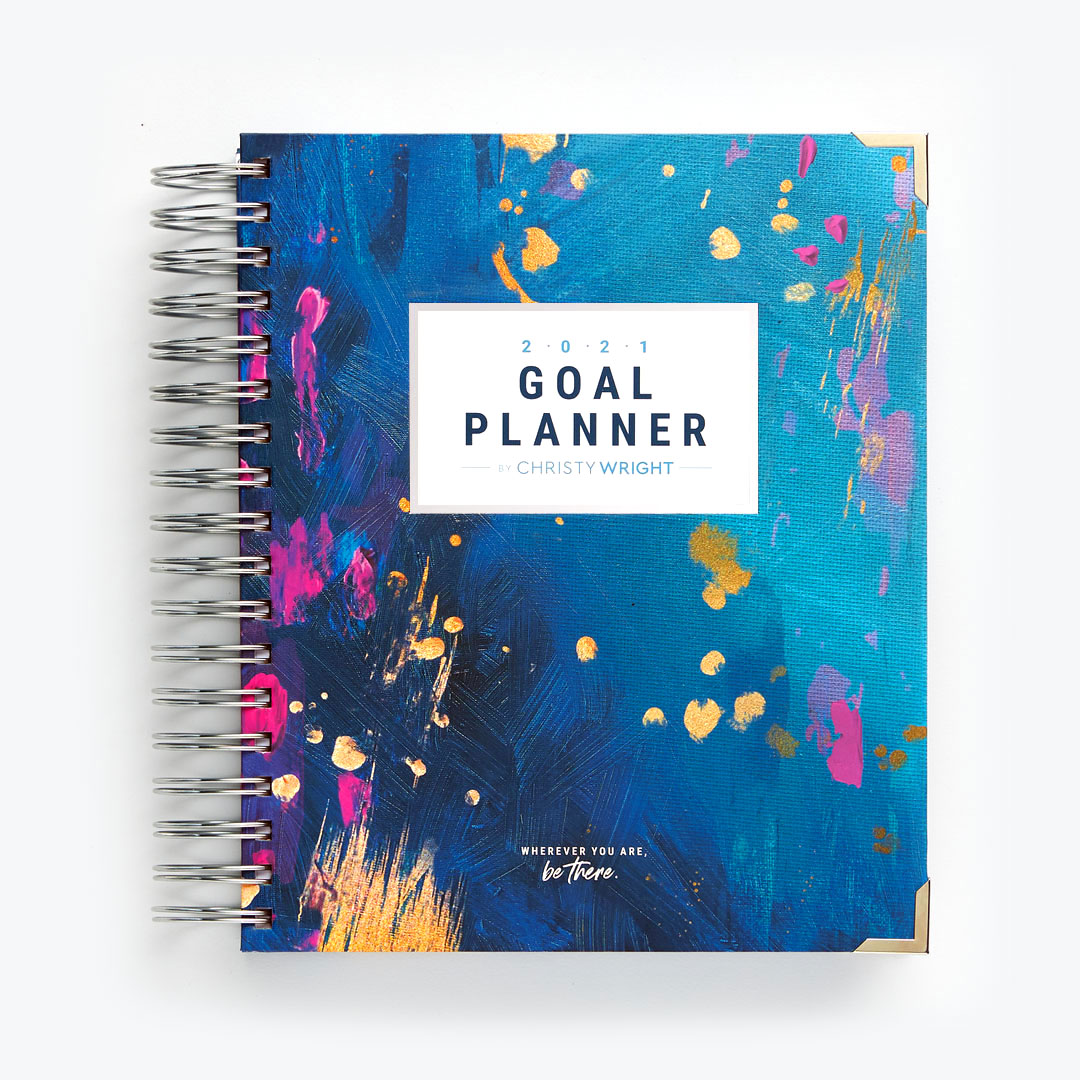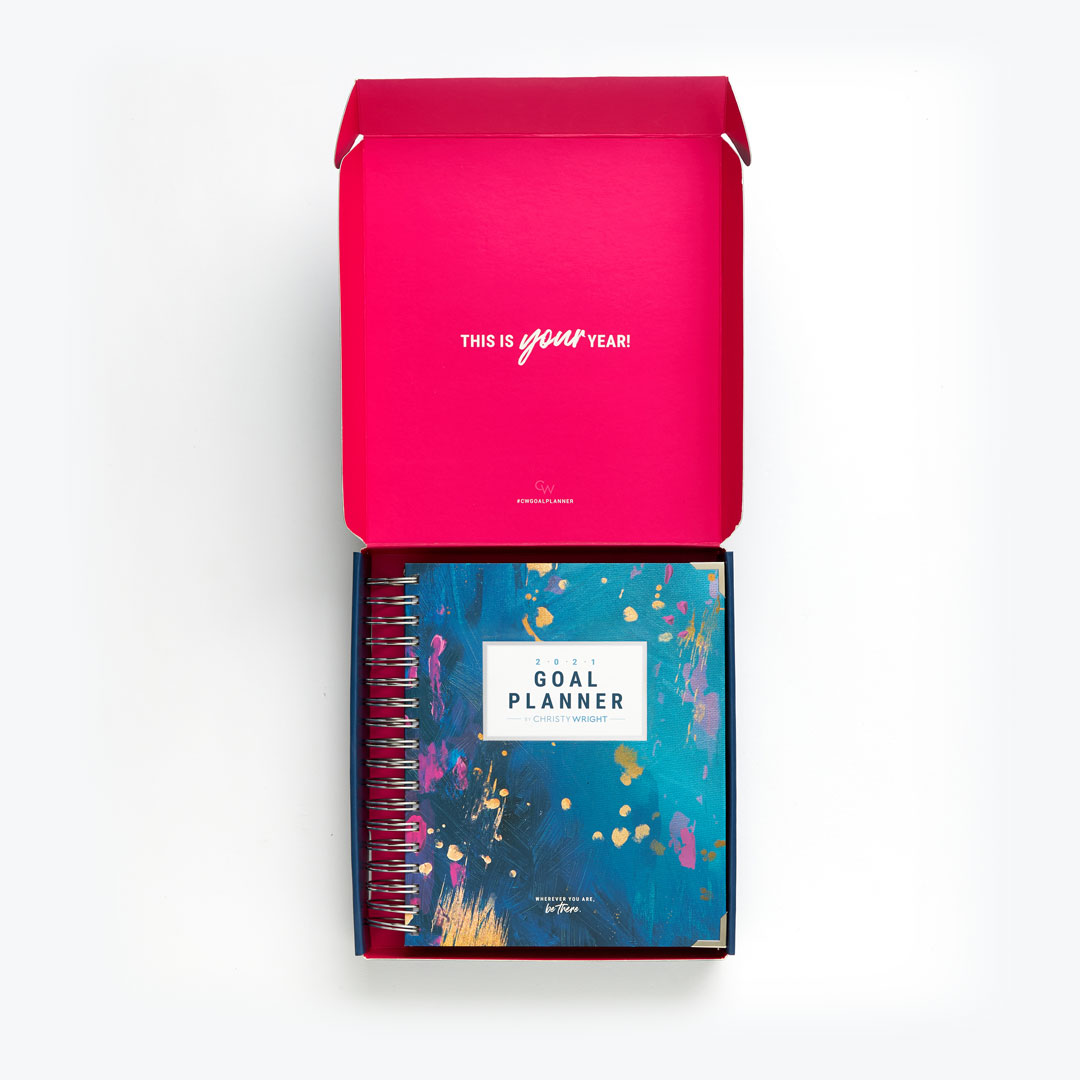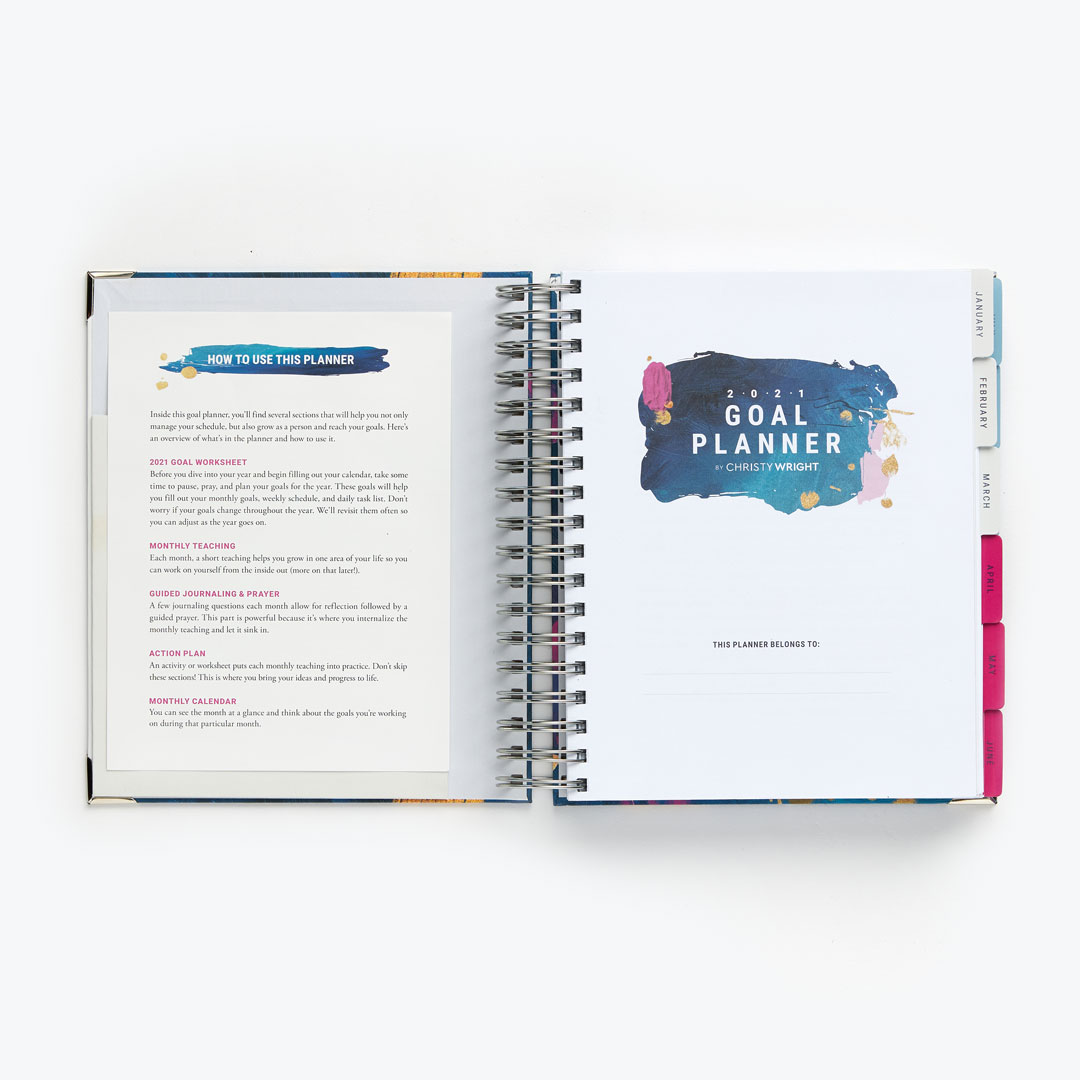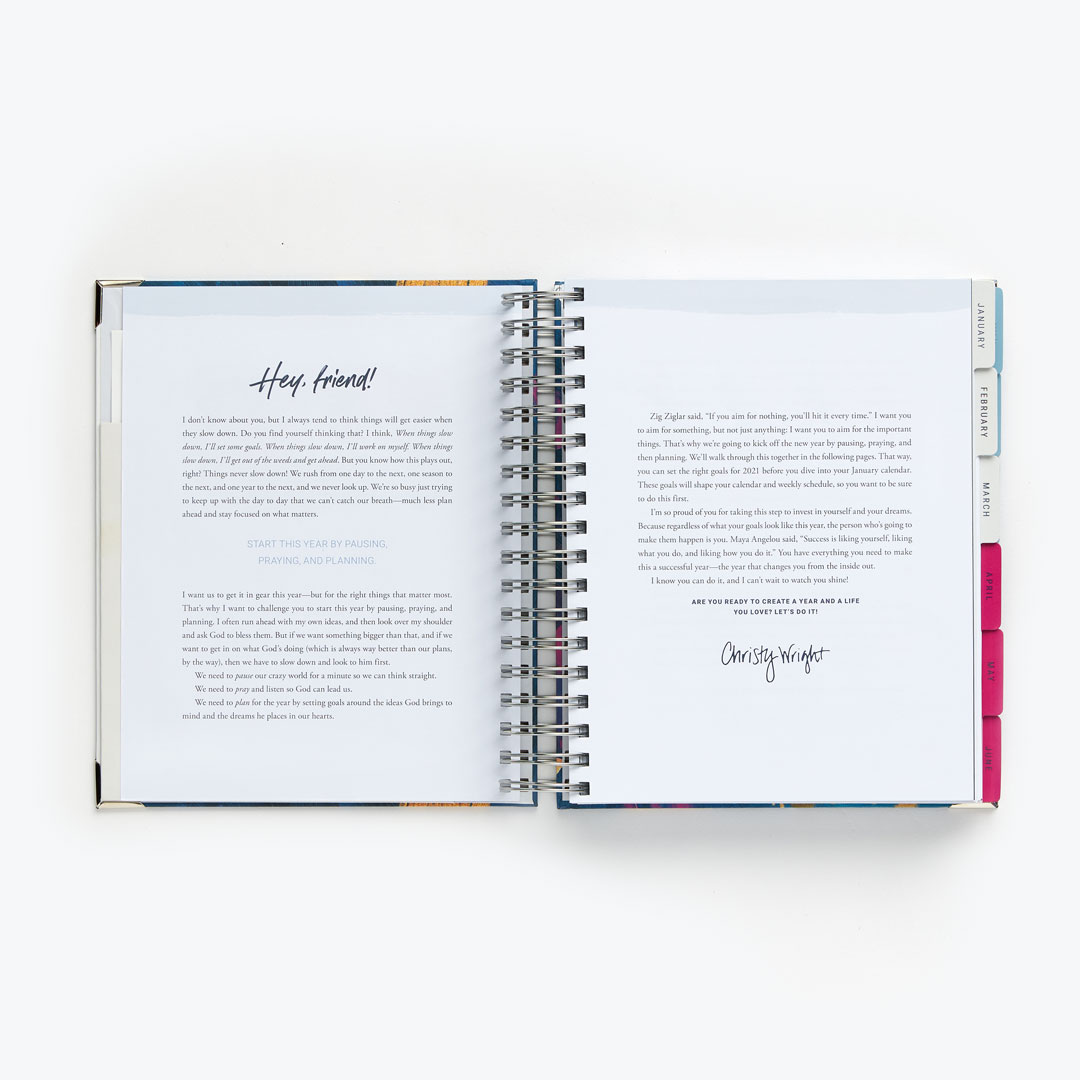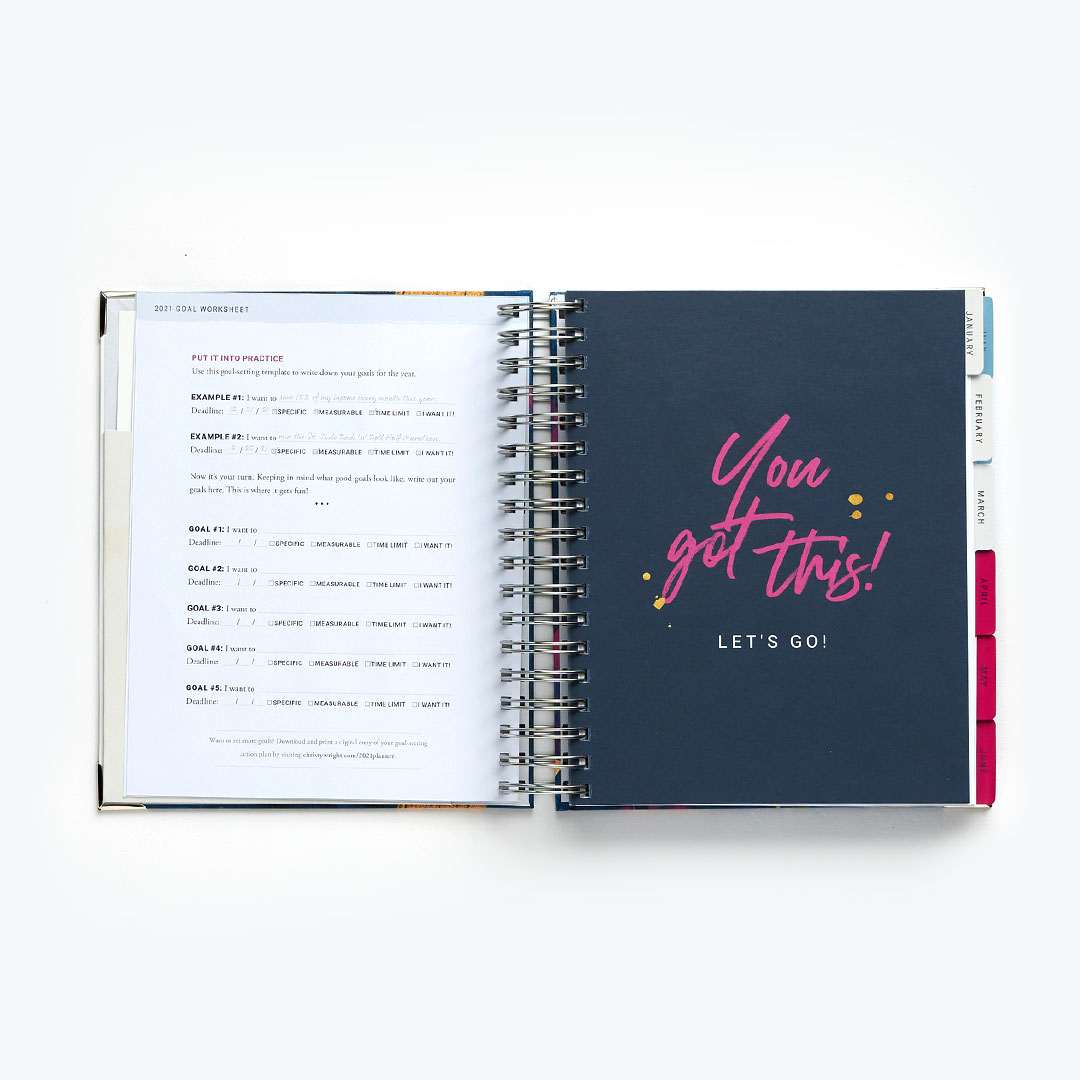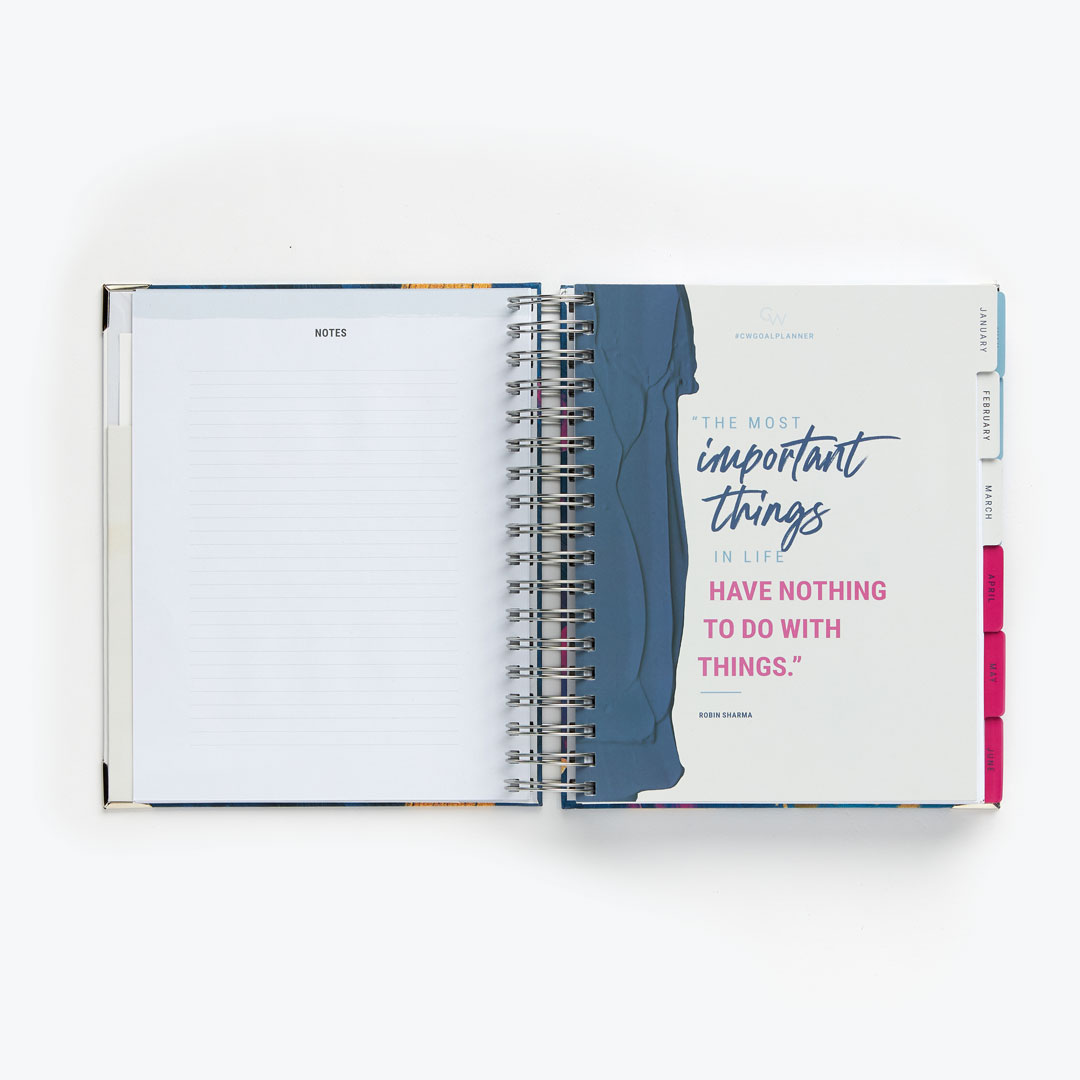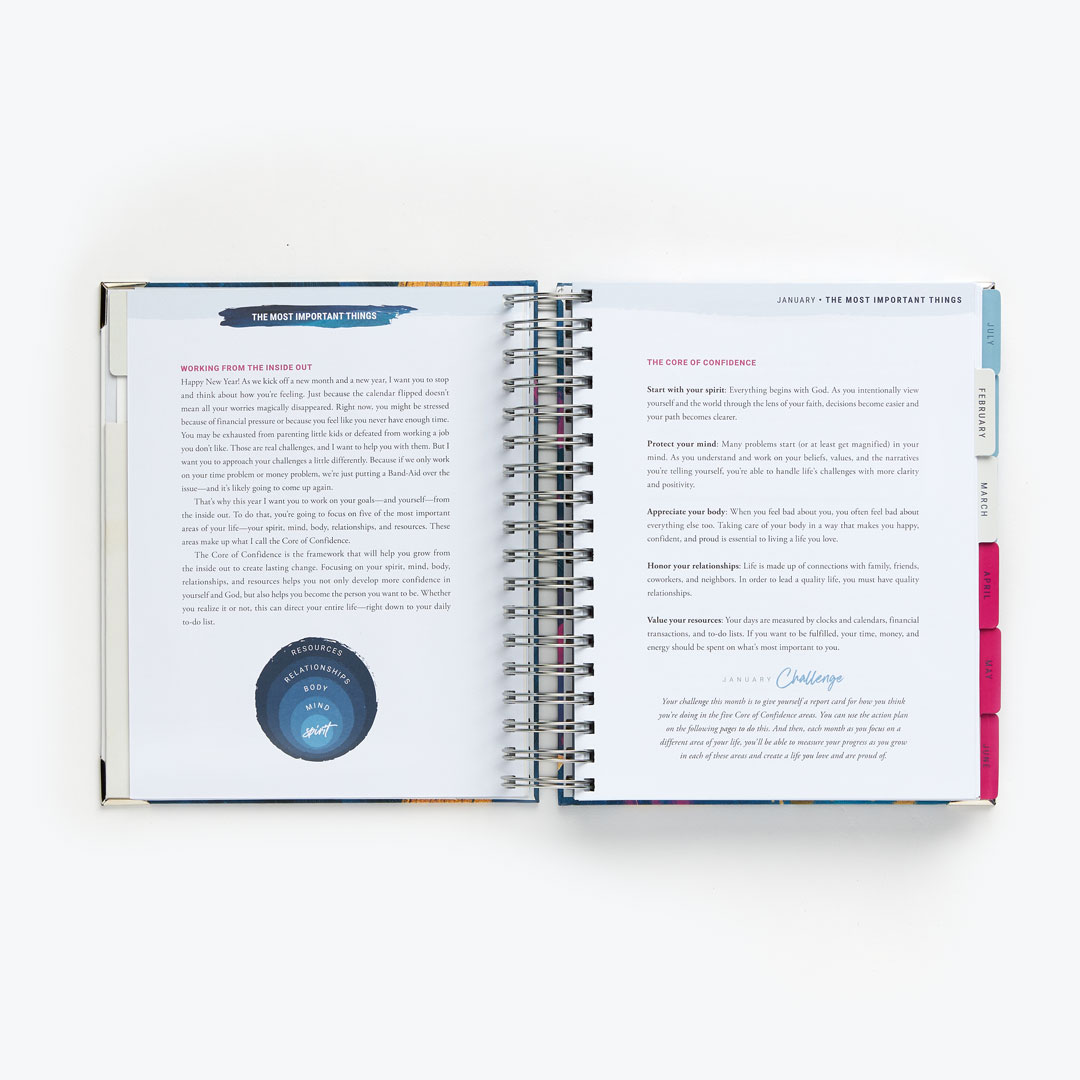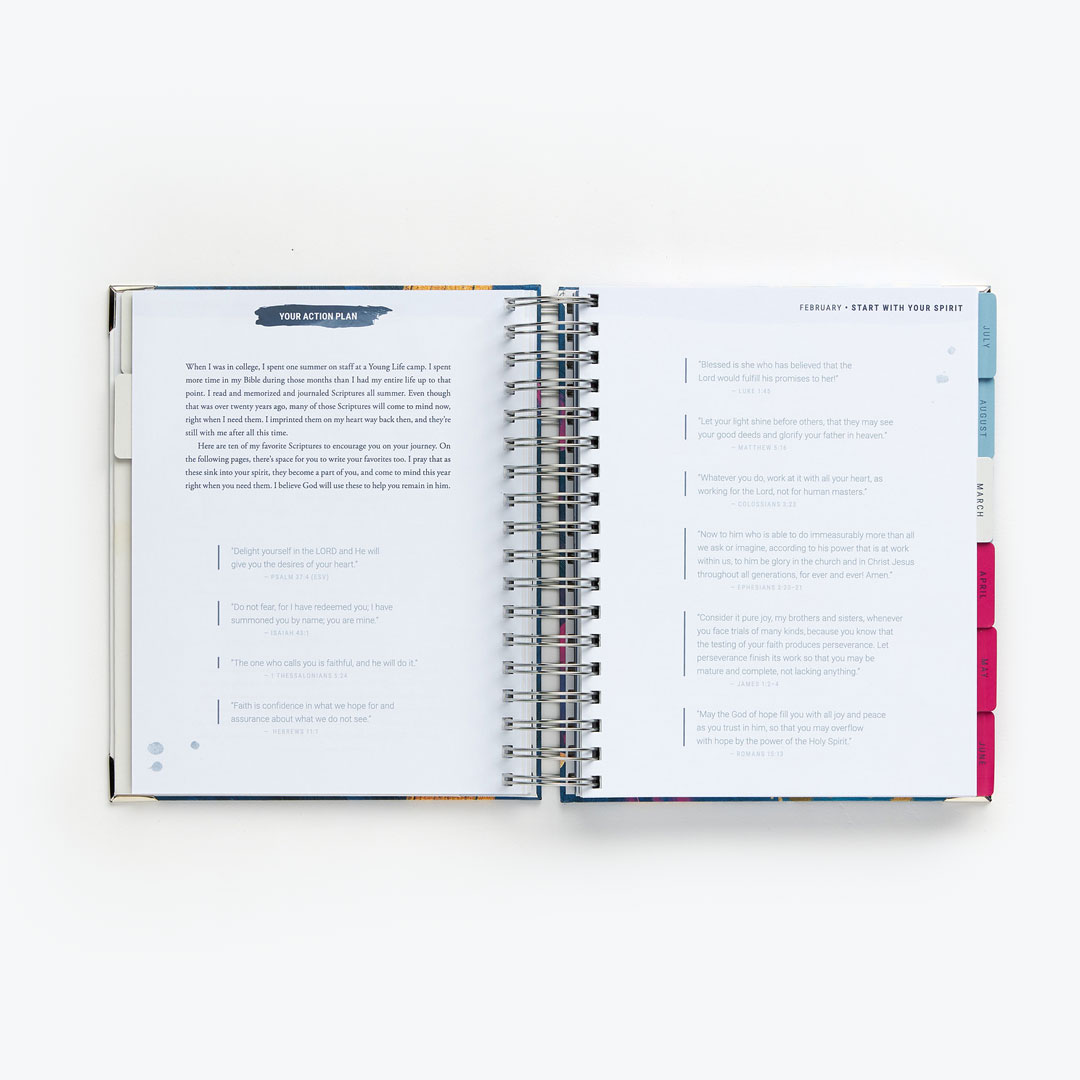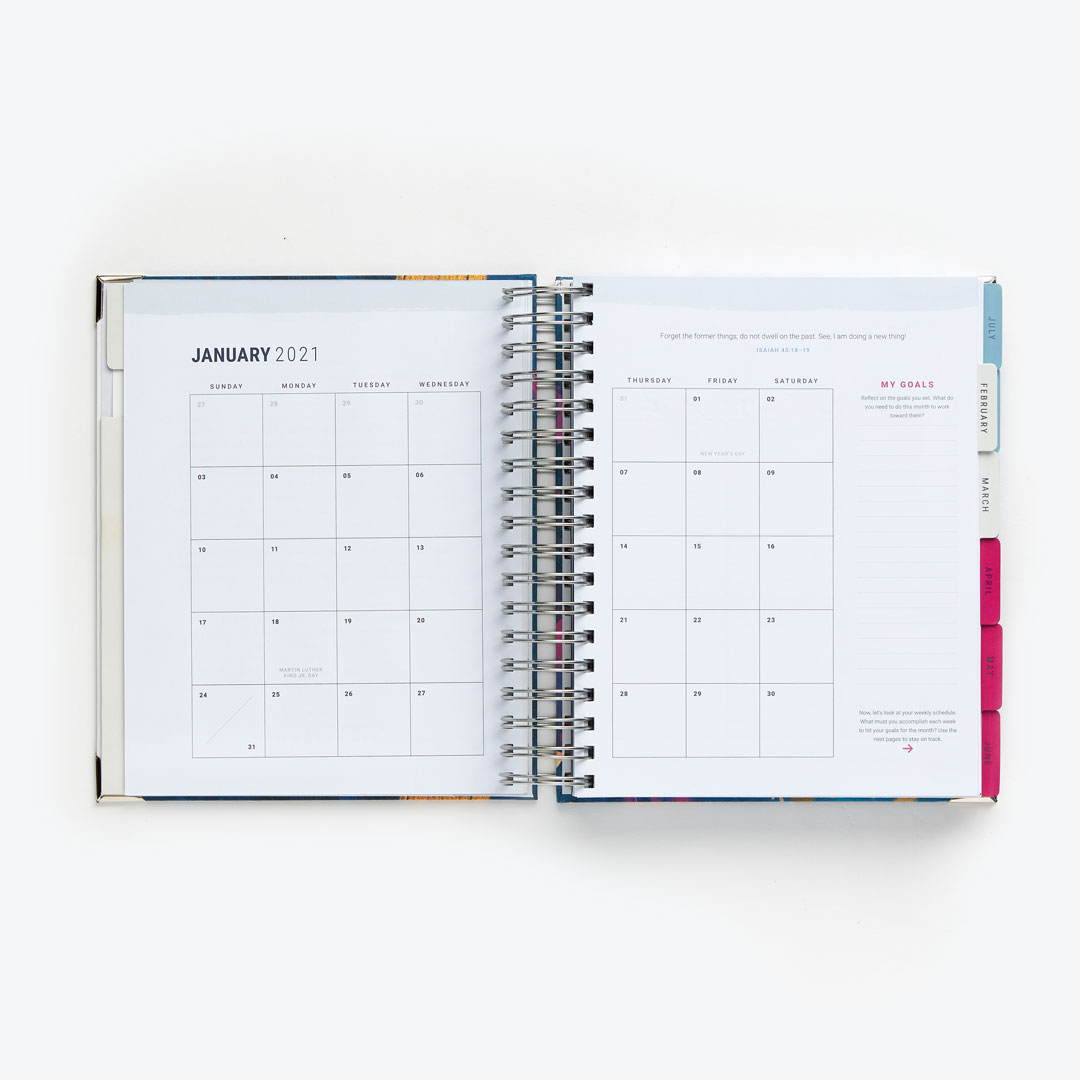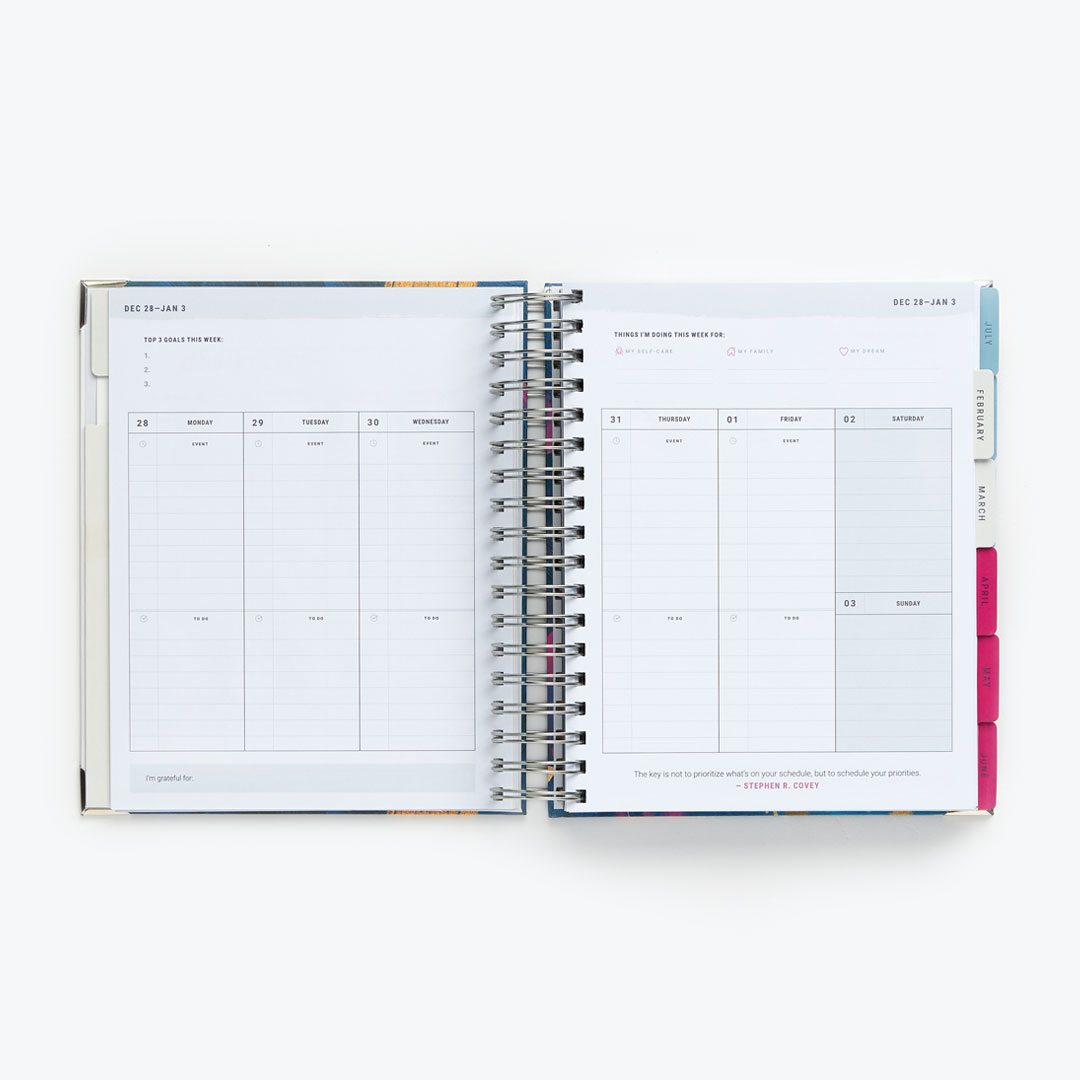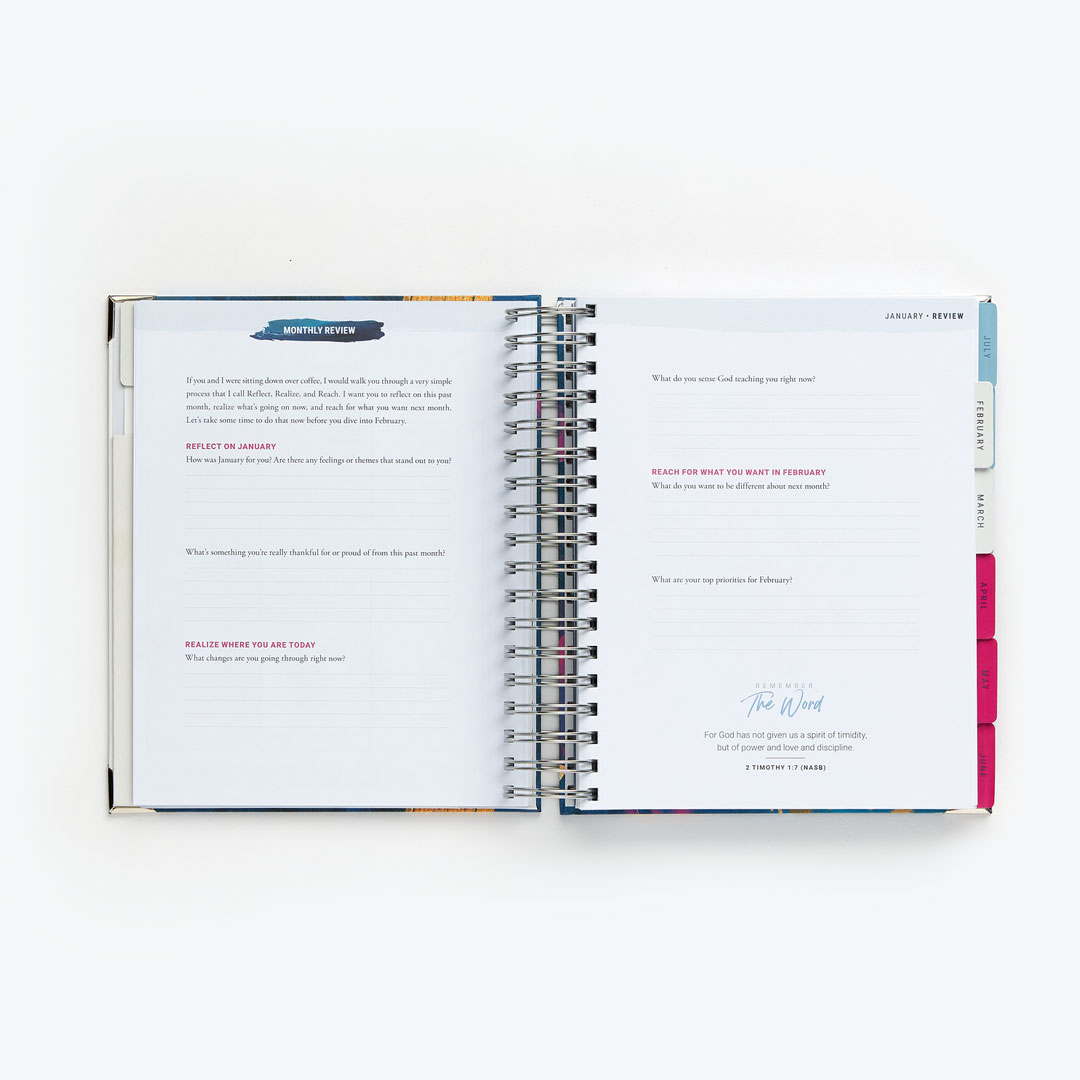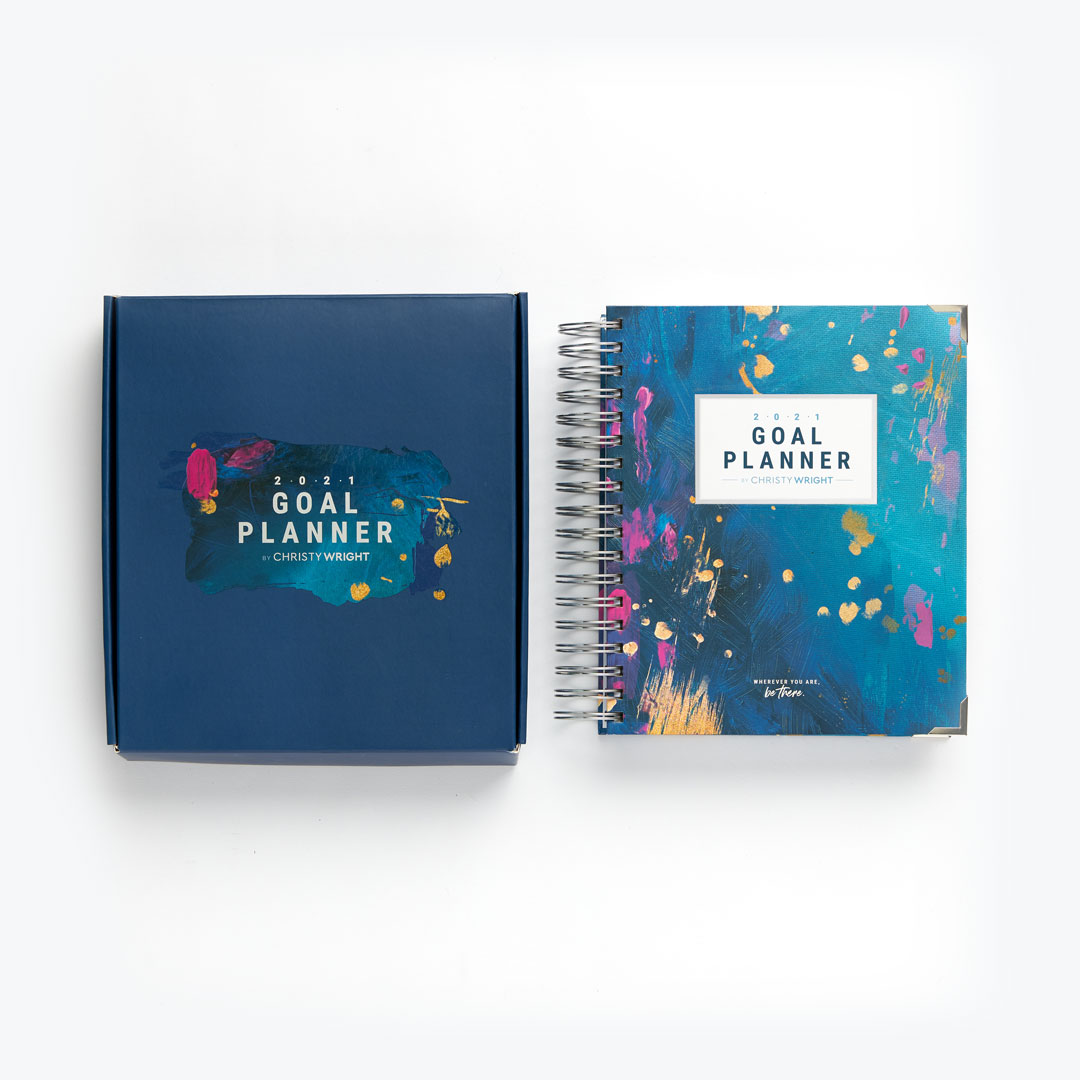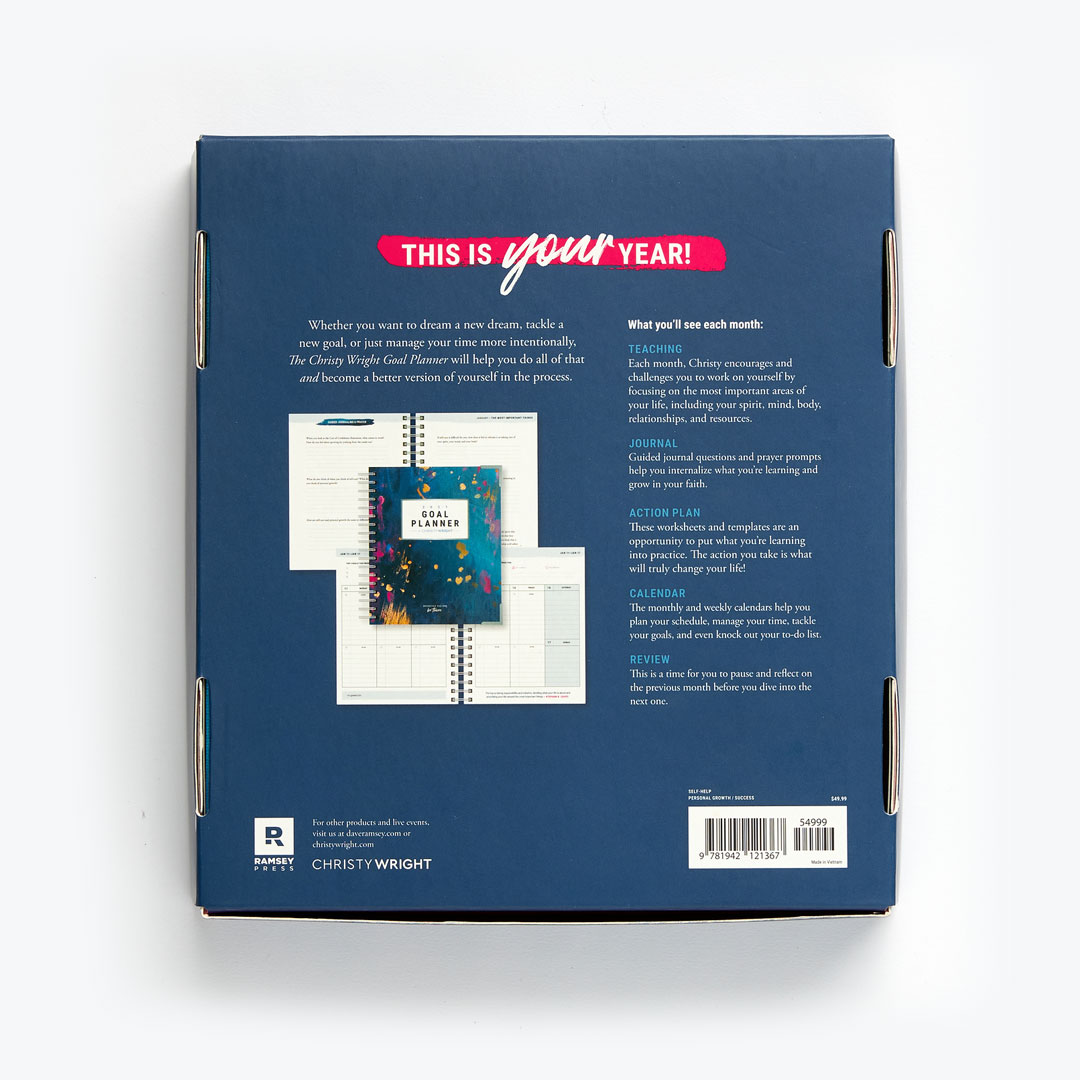 New! 2021 Goal Planner by Christy Wright
Start 2021 by Pausing, Praying and Planning
This product is temporarily unavailable online.
Please contact Ramsey Care at 1 (888) 227-3223 or Contact Us for more information.
Description
Available for a Limited Time! Get the Goal-Setting Gift Pack as a bonus when you purchase the 2021 Goal Planner by Christy Wright. ($33.97 value)
Putting your plans on paper is the first step to achieving your personal, professional and spiritual goals. That's why Ramsey Personality and #1 national bestselling author Christy Wright created the 2021 Goal Planner. You'll find everything you need to make this a successful year—a year that changes you from the inside out. The Goal Planner is like having Christy as your personal coach who guides you toward results.
What's included?
Monthly Calendar Views: Set your goals for the whole month; includes January 2021 - December 2021 calendars.
Weekly Calendar Views: Plan out your weekly schedule.
Monthly Teachings, Guided Journaling and Prayer: Grow through guided teachings, journaling questions and prayer.
Action Plan: Put each monthly teaching into practice.
Monthly Review: Get perspective and reset before you dive into what's next.
Make 2021 about pausing, praying and planning so you can have the inspiration to invest in yourself and your dreams.
What's Included?
Free Bonus! Goal-Setting Gift Pack

Christy Wright's "Goal Setting" video
Dave Ramsey's High-Performance Achievement talk
The EveryDollar Goal Getter's PDF Guide

Your gift pack will be delivered via your order confirmation email.

Monthly Teachings, Guided Journaling and Prayer
Customer Ratings and Reviews
About Christy Wright
Product Details
Format: Spiral-Bound Hardcover Planner in a Keepsake box
ISBN: 9781942121367
Pub Date: 8/24/2020
Size: 7 1/2" X 9 1/4" X 1 1/4"
Page Count: 272
Months Included: January 2021 - December 2021
Publisher: Ramsey Press
Language: English
SKU: 9781942121367OLP
You May Also Like

Shipping & Delivery
Physical Shipping
All physical products will be processed and ready to ship within two business days (often even faster). The total delivery time depends on the service you select and where your order is being delivered. You may see multiple shipping options to choose from during checkout. Our default choice will always be the most economical, but not necessarily the fastest.