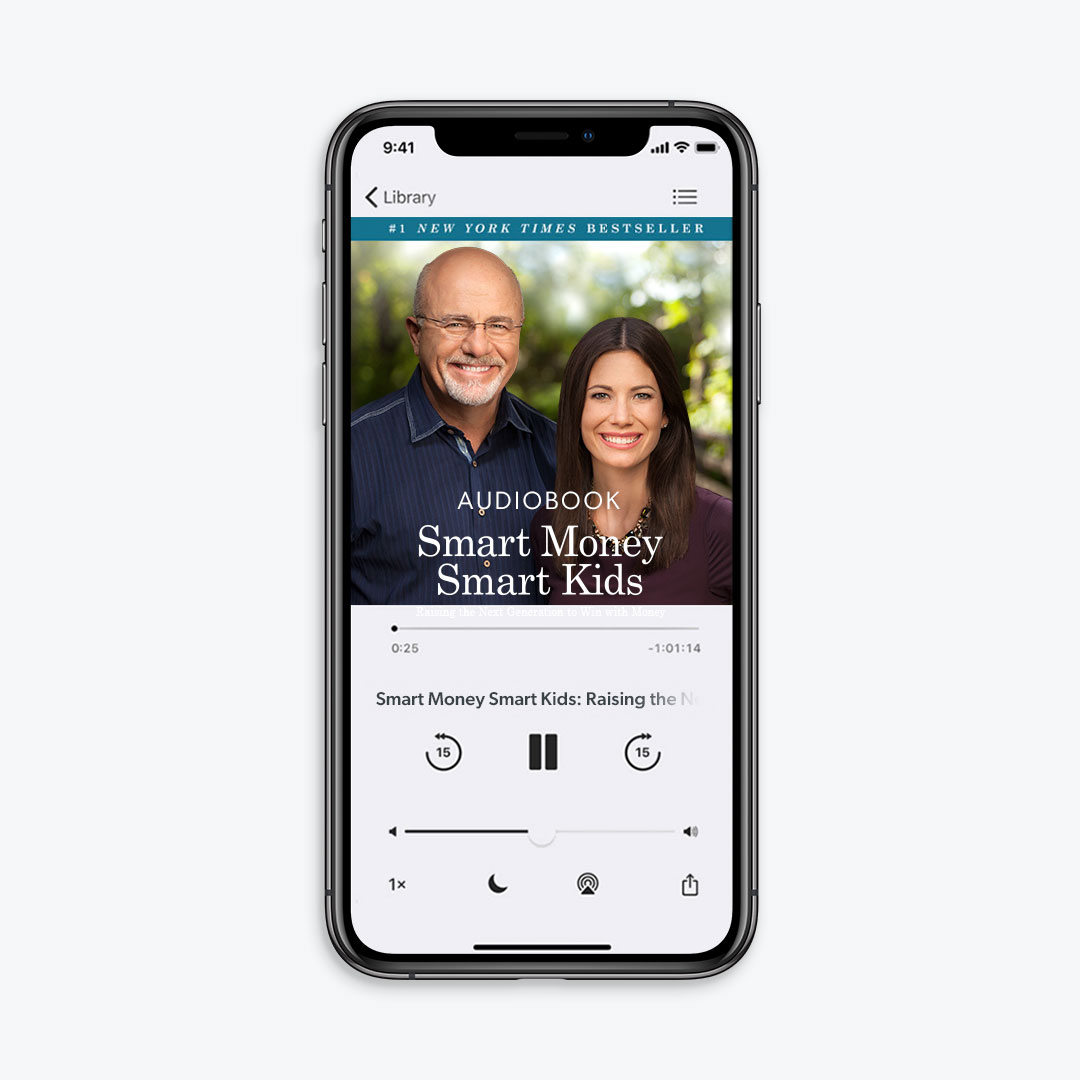 Smart Money Smart Kids by Dave Ramsey & Rachel Cruze - Audiobook
Raising the Next Generation to Win with Money
Description
Note: This unabridged audiobook is narrated by Dave Ramsey and Rachel Cruze and runs 7 hours and 19 minutes.
Gifting an Audiobook? If you check "Send As A Gift" in the checkout, Audiobook links will be sent to your gift recipient. Please note, audiobooks can only be sent to one recipient per checkout. Please complete one purchase per recipient.

In Smart Money Smart Kids, financial expert and best-selling author Dave Ramsey and his daughter Rachel Cruze equip parents to teach their children how to win with money. Starting with the basics like working, spending, saving, and giving, and moving into more challenging issues like avoiding debt for life, paying cash for college, and battling discontentment, Dave and Rachel present a no-nonsense, common-sense approach for changing your family tree.
The first book by Dave and his daughter Rachel
For parents looking for advice on raising money-smart kids
Filled with actionable tips from both Dave and Rachel
Customer Ratings and Reviews
About Dave Ramsey
About Rachel Cruze
Product Details
Read By: Dave Ramsey, Rachel Cruze
Format: Audiobook
Release Date: April 22, 2014
Length: 7 hours 19 minutes
Chapters: 11
Language: English
Genre: Budgeting, Parenting, Family
Target Audience: Parents
SKU: SMSKAUDIO01OLP
Shipping & Delivery
Ramsey Audiobooks App Is Available for iOS and Android
When you check out, you'll receive one email confirming your order and one email that includes a link to download the Ramsey Audiobooks app and an access code for your purchase. You'll only need to download the app once to enjoy this audiobook and all your future Ramsey audiobook purchases.
To get your audiobook, simply complete your order and then open the email with your access code. Click on Ramsey Audiobooks app for iOS or Android to download the app to your phone. Then click the access code link from your email to redeem and begin enjoying your audiobook!