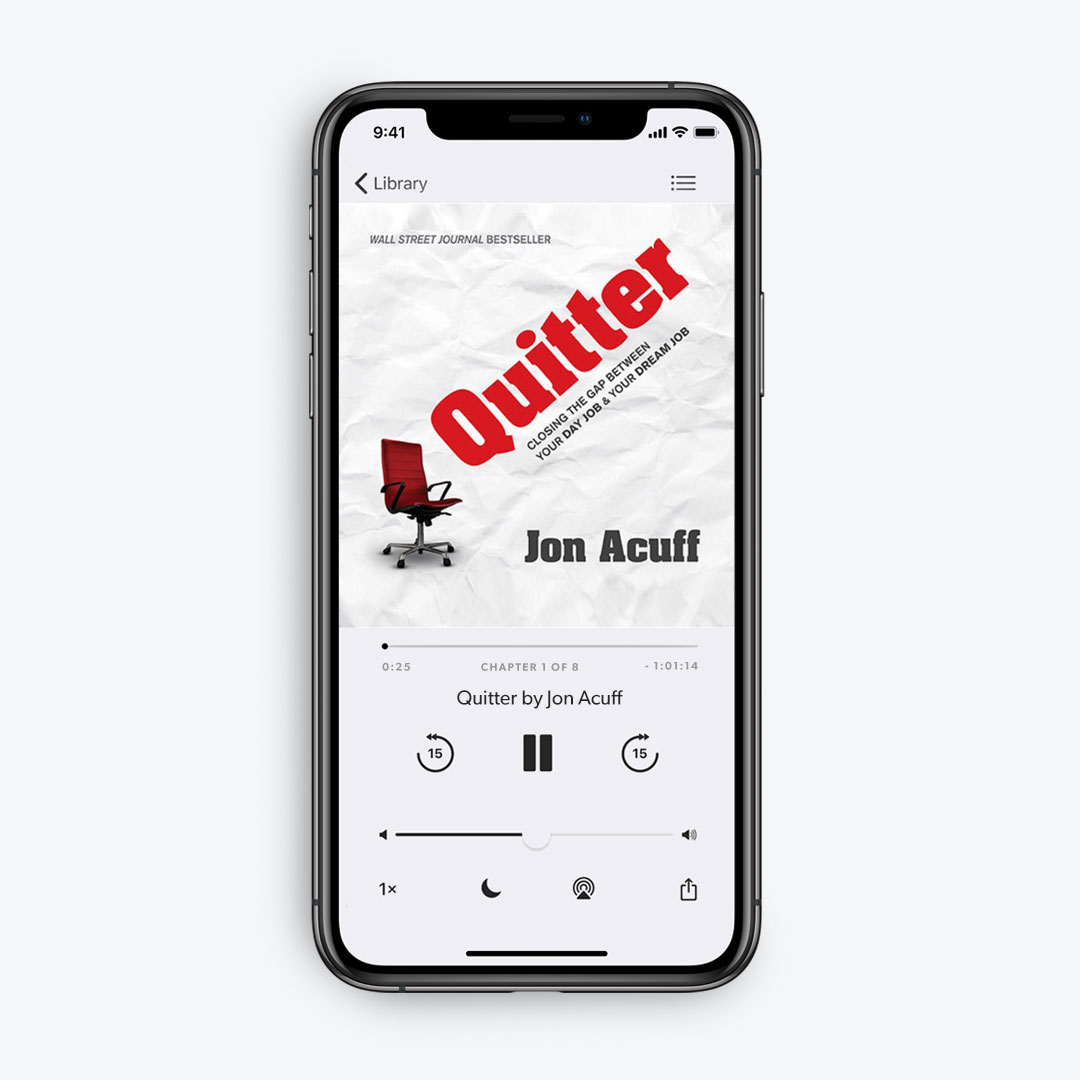 Quitter by Jon Acuff - Audiobook
Find Your Dream Job!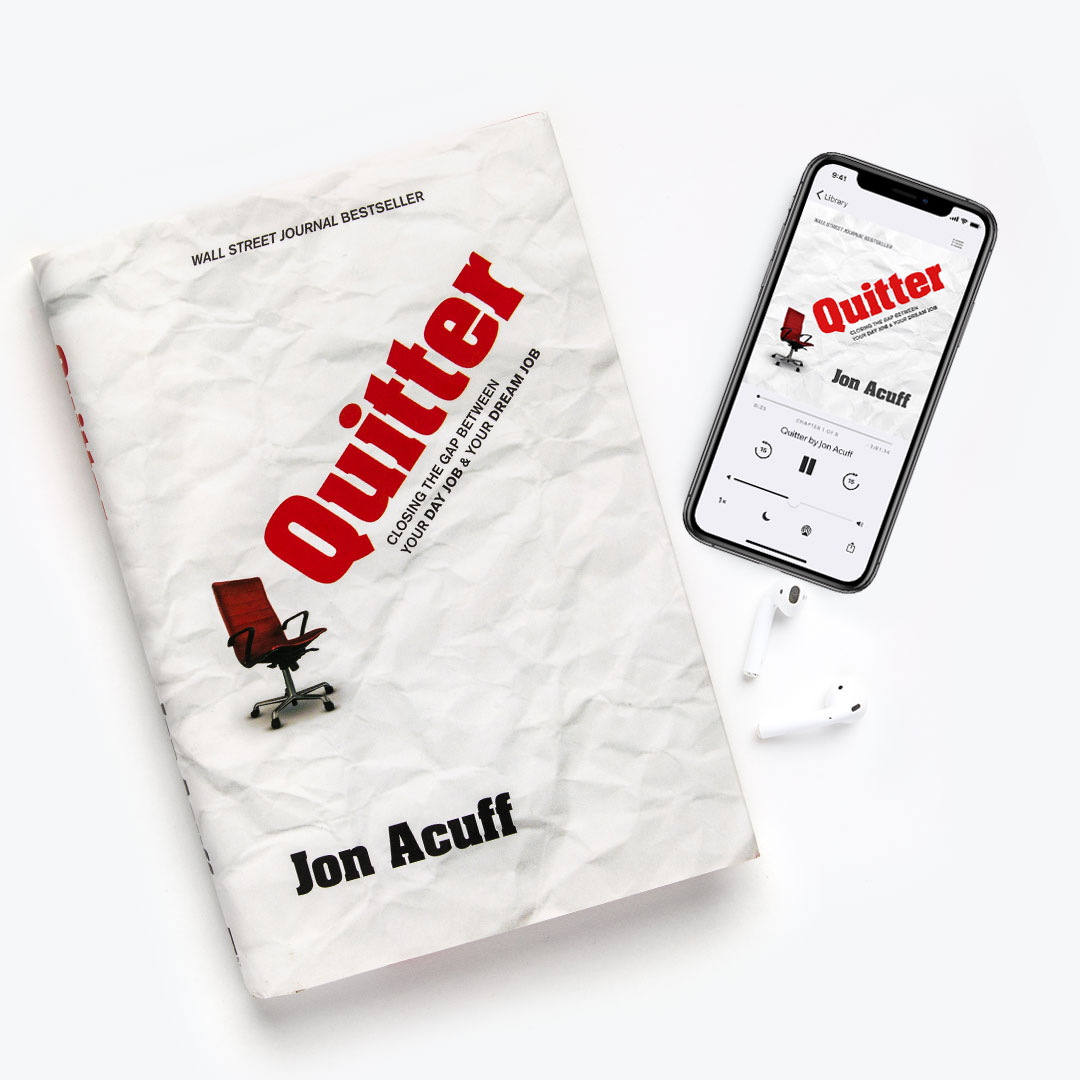 Quit Even Faster!
Description
Note: This unabridged audiobook is narrated by Jon Acuff and runs 5 hours and 48 minutes.
Immediate Delivery: Your audiobook will be delivered in your order confirmation email immediately after completing your purchase.
Gifting an Audiobook? If you check "Send As A Gift" in the checkout, Audiobook links will be sent to your gift recipient. Please note, audiobooks can only be sent to one recipient per checkout. Please complete one purchase per recipient.

From figuring out what your dream is to quitting in a way that exponentially increases your chance of success, Quitter is full of inspiring stories and actionable advice. This book is based on 12 years of cubicle living and my true story of cultivating a dream job that changed my life and the world in the process.
It's time to close the gap between your day job and your dream job.
It's time to be a quitter.
Customer Ratings and Reviews
Product Details
Read By: Jon Acuff
Format: Audiobook
Release Date: September 9, 2011
Length: 5 hours 58 minutes
Chapters: 8
Language: English
ISBN-13: 9781937077044
Genre: Motivation, Business, Career
Target Audience: People Who Want Guidance On How to Leave Behind Work They Don't Love and Find Their Dream Job
SKU: 9781937077044OLP
Shipping & Delivery
Audiobook Delivery
To get your audiobook simply complete your order and then open the order confirmation email you will receive after you check out. Click on the Get Audiobook button in your confirmation email to get access to your audiobook.
Buying as a Gift for someone else?
Select the "Send As Gift" checkbox at checkout and enter the recipient's email address. The Get Audiobook button will be sent to your gift recipient's email.
Additional listening instructions can be found on our Digital Downloads FAQ page.