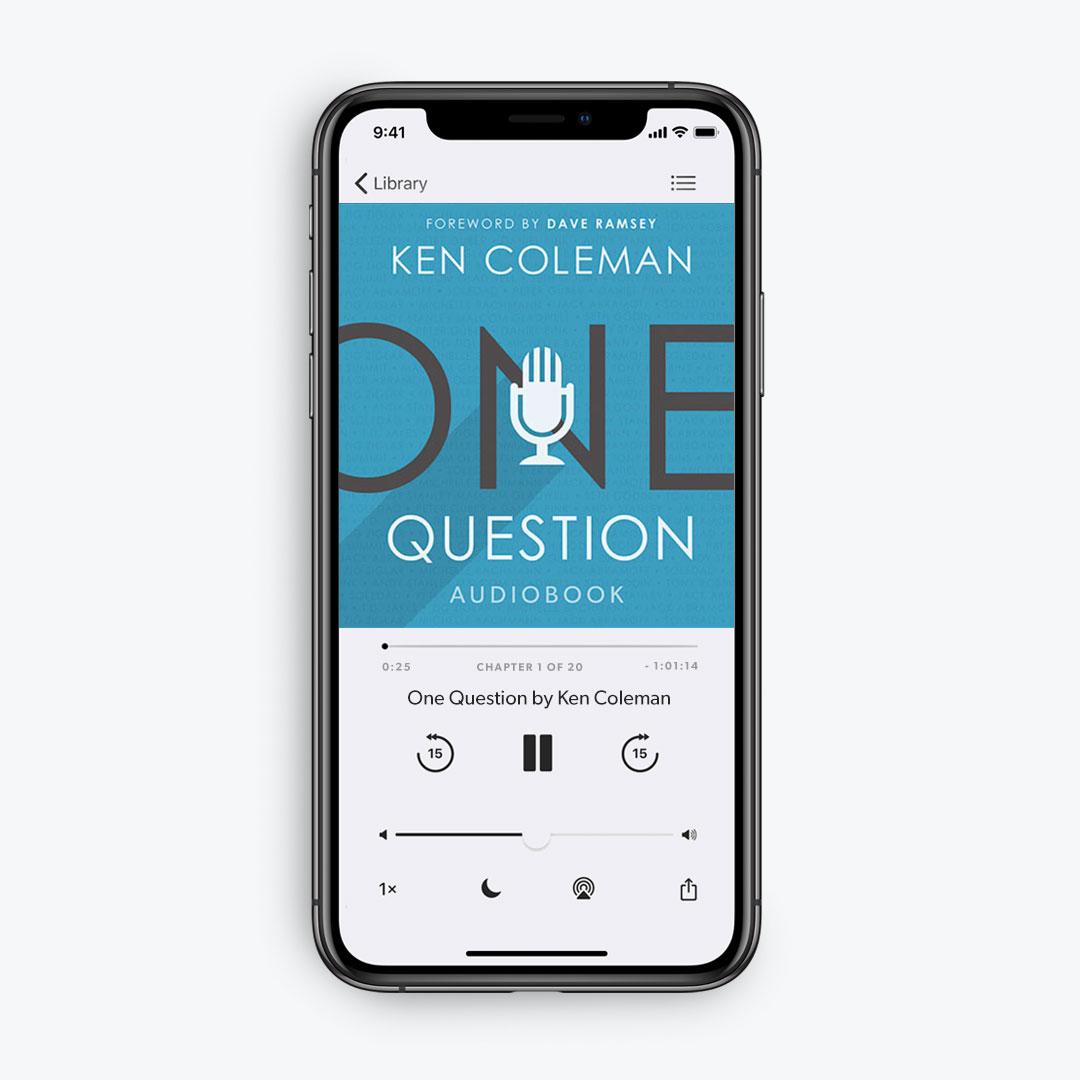 One Question by Ken Coleman - Audiobook
If You Could Ask the People You Admire Most Just One Question, What Would You Ask?
Description
Note: This unabridged audiobook download is narrated by Ken Coleman and runs 5 hours and 30 minutes.
Immediate Delivery: Your audiobook will be delivered in your order confirmation email immediately after completing your purchase.
Gifting an Audiobook? If you check "Send As A Gift" in the checkout, Audiobook links will be sent to your gift recipient. Please note, audiobooks can only be sent to one recipient per checkout. Please complete one purchase per recipient.

If you could sit down with the people you most admire and ask just one question, what would you ask?
One Question invites you to peer over the shoulder of a master interviewer with access to today's best and brightest as he delivers carefully crafted questions and collects answers guaranteed to surprise, challenge, and inspire.
What is coach Tony Dungy's advice for achieving success while maintaining integrity?
What advice does Malcolm Gladwell give parents about instilling a work ethic in our children?
How does President Jimmy Carter suggest we continue forward and reinvent ourselves in new seasons?
What does Robin McGraw have to say to women about reaching their full potential both inside and outside their homes?
Customer Ratings and Reviews
About Ken Coleman
Product Details
Read By: Ken Coleman
Format: Audiobook
Release Date: October 31, 2017
Length: 5 hours 30 minutes
Chapters: 36
Language: English
Genre: Leadership, Interview, Motivation, Celebrity
Target Audience: People Wanting to Be Inspired by Life-Lessons from High-Profile People
SKU: 1QUESTIONOLP