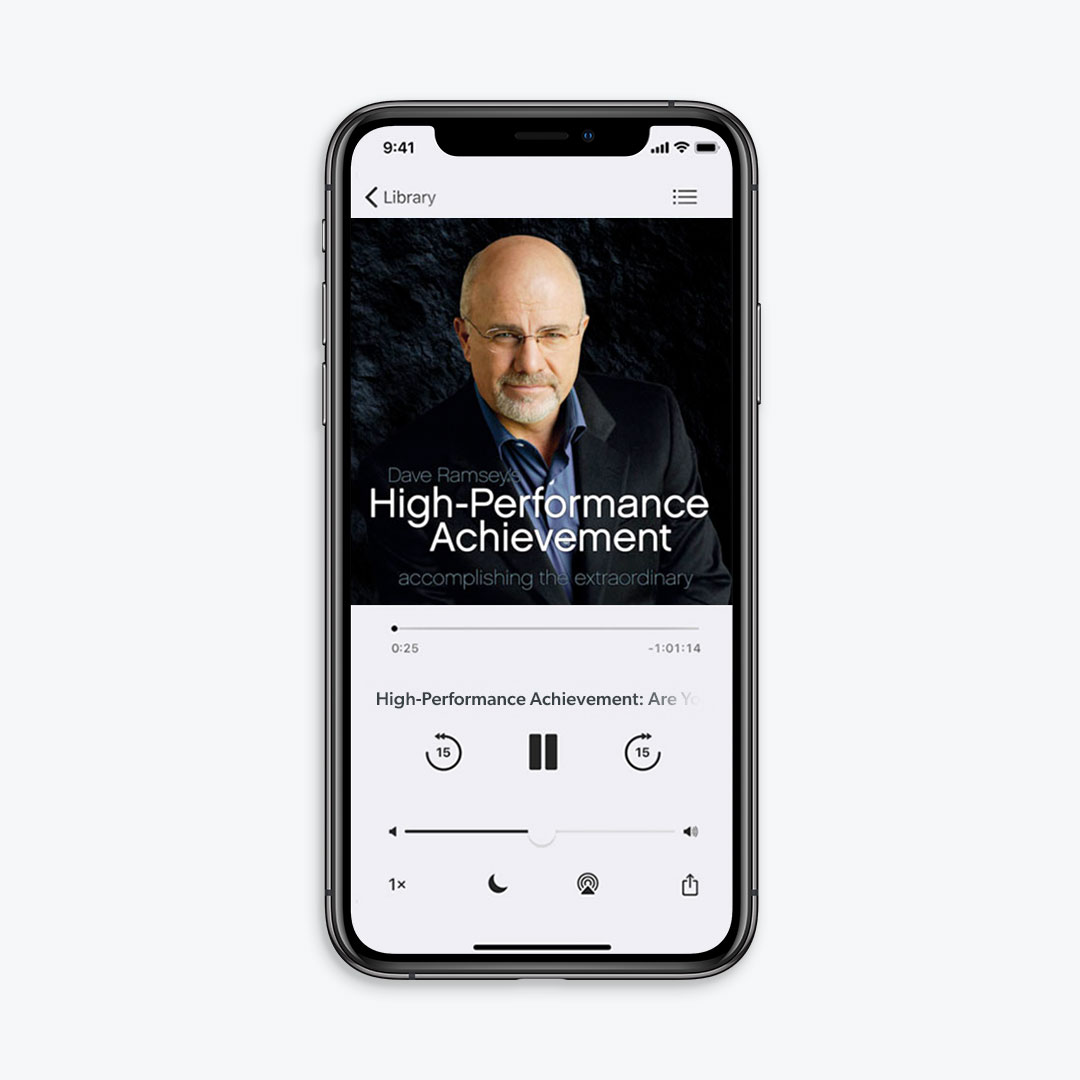 High-Performance Achievement by Dave Ramsey
Are You Ready to Take Your Life to the Next Level?
Description
Note: This audiobook is narrated by Dave Ramsey and runs 37 minutes.
Gifting an Audiobook? If you check "Send As A Gift" in the checkout, Audiobook links will be sent to your gift recipient. Please note, audiobooks can only be sent to one recipient per checkout. Please complete one purchase per recipient.
Are you ready to take your life to the next level?
If so, this lesson is a quick primer for anyone wanting to not just meet goals, but accomplish big goals that most people won't think are possible. If you're ready to accomplish the goals that only successful people reach, this lesson is a must-have.
You'll Learn:
How to set big goals
How to devise a plan to reach your goals
How to accomplish your goals
What to do next
Customer Ratings and Reviews
About Dave Ramsey
Product Details
Format: Audiobook
Length: 37:08
Language: English
ISBN-13: 9781937077846
Genre: Goal Setting, Career
Target Audience: People Wanting to Accomplish Goals
SKU: 9781937077068OLP
Shipping & Delivery
Ramsey Audiobooks App Is Available for iOS and Android
When you check out, you'll receive one email confirming your order and one email that includes a link to download the Ramsey Audiobooks app and an access code for your purchase. You'll only need to download the app once to enjoy this audiobook and all your future Ramsey audiobook purchases.
To get your audiobook, simply complete your order and then open the email with your access code. Click on Ramsey Audiobooks app for iOS or Android to download the app to your phone. Then click the access code link from your email to redeem and begin enjoying your audiobook!