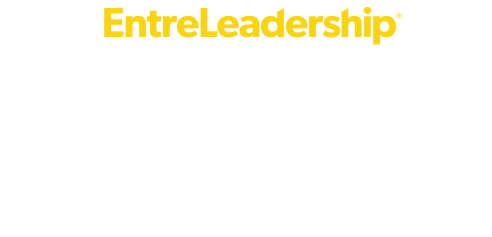 Event Details and Logistics
You'll want to check this page regularly—we'll be updating it with important info leading up to the event.
Pack your boots because you're coming to Nashville, Tennessee!
For the first time ever, we're hosting EntreLeadership Master Series in our very own Ramsey Event Center.
That's 58,000 square feet of real estate (paid for in cash of course) dedicated to showing you how to accelerate your business growth and build a better future. So pack your cowboy boots because you're coming to Nashville, Tennessee!
Hotel Information
Franklin Marriott Cool Springs
700 Cool Springs Blvd.
Franklin, Tennessee 37067
Hold your horses, the hotel booking link is coming soon. We'll make sure you get it as soon as it becomes available, so keep your eyes peeled for an email with all the details!
Parking
Guess what? You can kiss parking stress goodbye because there's free parking at the Franklin Marriott in Cool Springs. And we'll shuttle you to and from the event each day.
Daily Sessions
All Master Series sessions will happen in our very own Ramsey Event Center. And we couldn't be more excited to welcome you to Ramsey Solutions Headquarters—the place where the rubber really meets the road.
Frequently Asked Questions
What are the event dates?
November 5–9, 2023
Do I need to book a hotel?
Yes! You're responsible for where you'll stay during the event. By the end of this year, we'll send out a link you can use to book one of our reserved hotel rooms at a discounted rate. So, be on the lookout for an email with all the details!
What's the event schedule?
A more detailed itinerary will be added to this page closer to the event.
Sunday, November 5
Registration from 1-5 p.m. CST
Opening reception*
Monday, November 6
Daily sessions, 8 a.m.-5 p.m. CST
Platinum and Preferred Reception*
Tuesday, November 7
Daily sessions, 8 a.m.-5 p.m. CST
Platinum Reception*
Wednesday, November 8
Daily sessions from 8 a.m.-1:30 p.m. CST
Evening Experience*
Thursday, Novermber 9
Daily sessions from 8 a.m.-3 p.m. CST
*Schedule is subject to change.
Do I need to book transportation?
If you're staying at the Franklin Marriott, you won't need a rental car to attend the event. We'll shuttle you to and from the event center at the beginning and end of each day. We'll even shuttle you back after the receptions.
However, you are responsible for getting yourself to and from the Nashville International Airport (BNA). It's about a 30-minute drive from the airport to the Franklin Marriott Cool Springs hotel.
Uber and Lyft are always good options for this. First Choice Transportation Group also offers transportation services. Contact them at 615.456.4979 or email at info@FirstChoiceTransportationGroup.com.
Food for thought: The restaurants around the Franklin Marriott are not within walking distance. But just like downtown Nashville, Franklin's got some good eats. You'll be on your own for a few meals this week, so you may want to check out some restaurants ahead of time so you can plan your transportation. Are most just a short Uber ride away? Absolutely.
Will there be food at this conference?
Duh! The best audiences are well-fed audiences, so you've got nothing to worry about here. We'll provide lunch every day and offer snacks during the breaks. Heads-up: Breakfast and dinner are up to you, but the Franklin Marriott is surrounded by great restaurants you're sure to love.
How should I dress during the week?
Well, you won't see anyone on our team wearing a stuffy suit and tie. So go for some comfortable business-casual attire (think jeans and a button-down or blouse). And bring a jacket! It gets chilly in the event center, and goose bumps aren't a good look for anybody.
Can my spouse and children sit in on any of the sessions?
If you've purchased a Spouse Track ticket, your spouse can attend a few select sessions (the talks we know your spouse will get the most out of), and they are welcome to join us for the Opening Reception and Evening Experience.
As for children, when was the last time you brought a bored kid to a lecture and walked away with both a smile on your face and a great ROI? Please, for the sake of your sanity, don't bring your children to any of the sessions or receptions.
Do I need to bring my own notebook or computer to take notes?
Nope. We'll give you everything you need when you arrive for registration.
What should I do if I have special food allergies?
We've never met an allergy we couldn't accommodate. Tell us your dietary needs in our pre-event survey (you'll find this in an email closer to the event), and we'll make sure you don't turn into a puffer fish.
What's your refund and cancellation policy?
Wow. Bailing on us already, huh? If you have to, visit this page.