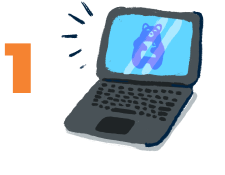 Purchase your will to get started.
Get the easy stuff knocked out. Don't worry, you can log back in and pick up where you left off for the next 180 days.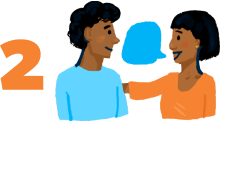 Have the important conversations.
We know this can be uncomfortable. But it's necessary to have a game plan. Check out our Legacy Guide to find out where to begin.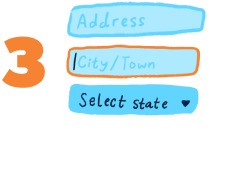 Finish filling in the ________.
The hard part is over, now just fill in the blanks to start securing your legacy. Not sure what info you need to include? Check out our Will Prep Checklist.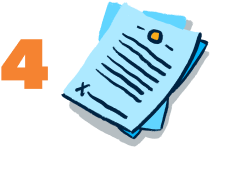 Print and sign your will.
Once you're done, print out your will and get it notarized. Not sure how to find a notary?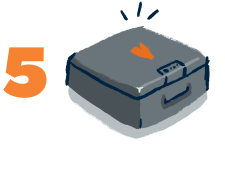 Put it somewhere safe.
Drop it in your legacy drawer or a fireproof box. Just make sure it's in a safe place that your loved ones can access.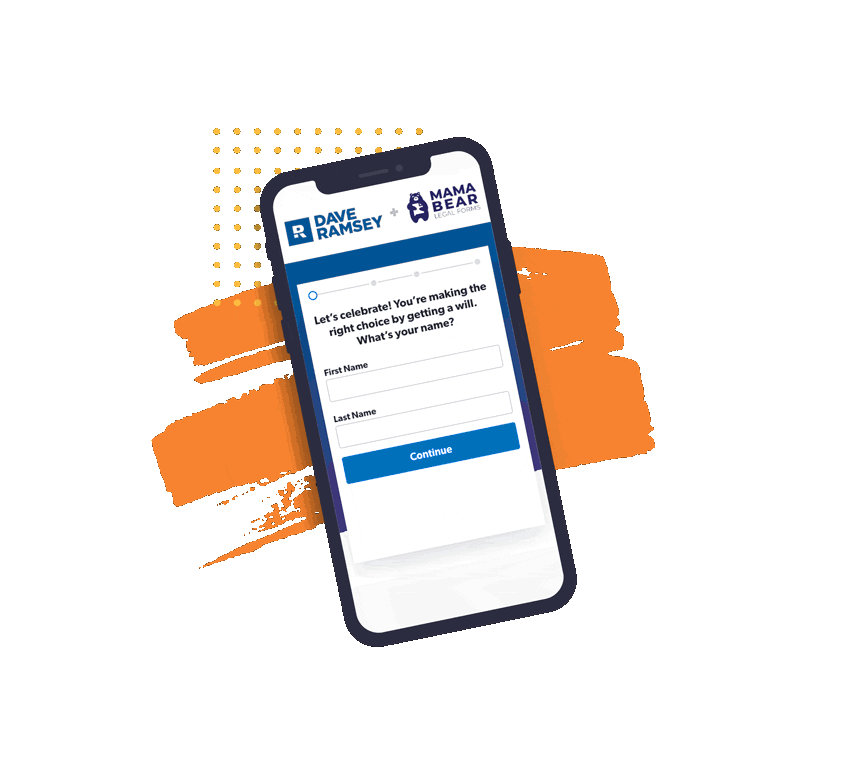 Sample Will Preview
Each state has unique requirements for a will. See a sample of what a will looks like in your state.
You will be reviewing a sample set of Mama Bear Legal Forms documents. Any information you may have entered into the Mama Bear Legal Forms questionnaire has not been applied to these sample documents.
The actual content of these documents differs from state to state and will change based on information that you include in the Mama Bear Legal Forms questionnaire.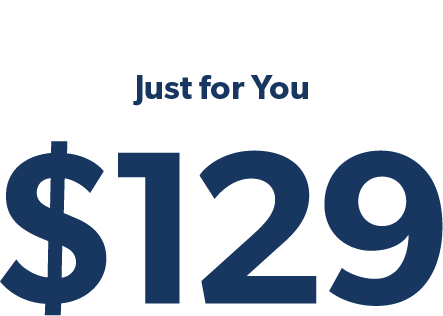 Includes:
✓ Last Will & Testament
✓ Health Power of Attorney
✓ Finance Power of Attorney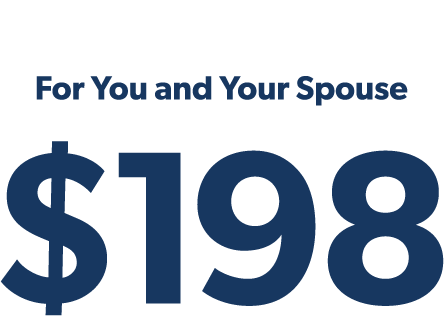 Includes:
✓ Last Will & Testament
✓ Mirror Will for Spouse
✓ Two Health Power of Attorney
✓ Two Finance Power of Attorney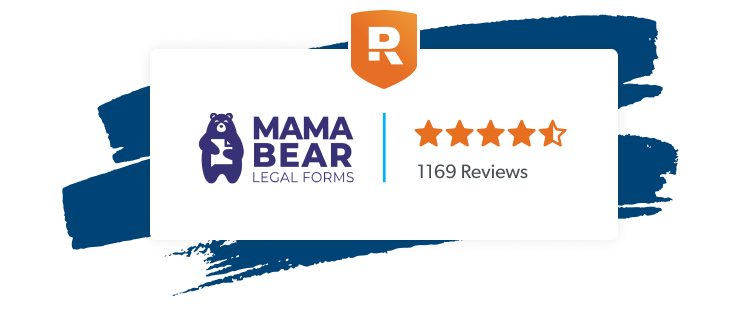 Mama Bear Legal Forms is RamseyTrusted.
That's right—RamseyTrusted. And it's a big deal. It means that Mama Bear is the only company Dave and the entire Ramsey team recommend for wills. Why? Because Mama Bear has faithfully served our fans for years and will do whatever it takes to help you win. They offer the coverage you need and nothing you don't. Seriously, we'd send our moms to them (and most of us have).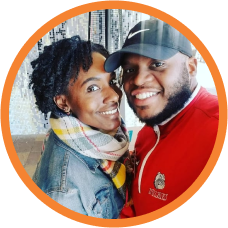 "Thank you all for giving my wife and I peace of mind! Highly recommend!"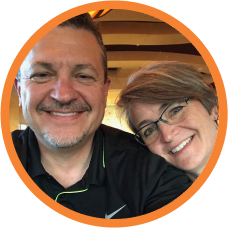 Easy and thorough! Embarrassed I put it off for so long because I thought generating a will and power of attorney would be too complicated. They made it easy and understandable! Relief and weight Lifted!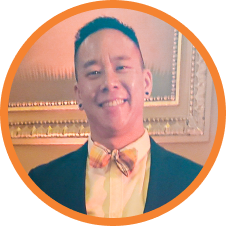 Making a will with Mama Bear Legal Forms was a cinch. Now I am rest assured my assets will go to the proper people and non-profits.
Frequently Asked Questions
Why do I need a will?

You need a will because it helps you protect the people and things you care most about. First, a will names a guardian for your minor children or adult children who depend on you because of a permanent disability, so they'll be taken care of if you pass away. Second, a will provides instructions for giving your property, money, and personal items to your loved ones or to a favorite charity. This gives you control and prevents a lot of conflict and expenses for your family.

What happens to my stuff if I don't have a will?

If you die without a valid will, that's called dying intestate. At that point, your state's laws control who inherits your property. State intestacy laws generally give property to the people most closely related to you—even if that's not who you would have picked. And those same laws will decide who gets custody of your kids if you have them. Those decisions are too important to leave up to strangers.

Should I make a will if I don't have kids yet?

Yes! You should make a will now so you can pass your property to loved ones, even if you don't have children. When children come along, you should update your will to include them and name a guardian to care for them if you pass away. (See "Can I change or cancel my will?")

Are online wills safe?

As long as your will satisfies your state's laws, an online will has the same legal effect as one written by an attorney.

What does getting my will notarized mean?

Notarization is when a public official, called a notary public, reviews, and signs a legal document to confirm that it's valid. Getting your will notarized helps your personal representative, the probate judge, and your estate attorney (if you have one) know your will is the real deal.

Do I have to get my will notarized?

You probably don't have to, but it's the best thing to do. Here's why.

Wills always have to be signed by two witnesses to be valid, and in most states, that's good enough. No notary required. But getting your will notarized can speed up the probate process and make it easier for your personal representative to carry out the will after you pass away. So we recommend getting your will notarized to make your loved ones' lives easier!

How do I get my will notarized?

Make an appointment with a notary public, two witnesses and your spouse (if you're married). That may sound like a lot of people, but everyone who's going to sign the will needs to be present to get it notarized. Once everyone's gathered, you'll read through the will together to make sure it says what you want. You, your witnesses and your spouse will sign the will. Then the notary will sign and stamp it. And that's it—you're good to go!

Where do I get my will notarized?

Financial institutions like banks and credit unions
Parcel shipping stores like UPS or FedEx
Law, real estate or accounting firms
Colleges or universities
Public libraries

Call ahead to find out when the notary public will be available. And definitely ask how much it's going to cost—some businesses charge for notarization, but you should be able to find one that does it for free.

Who should I give copies of my signed will to?

After signing your will, you should give a copy to the person you have named as your personal representative. If you don't want copies of all that personal info laying around someone else's house, at least let your personal representative know where you keep your will so they can find it if they need to.

Do wills expire?

No. Wills are "perpetual documents." That means once your will is signed and becomes valid, it lasts until you pass away and all the instructions have been carried out.

Can I change or cancel my will?

Yes! You can cancel, or revoke, your will at any time by destroying the original document, plus any copies. (You may need to ask your personal representative or loved ones to give their copies of your will back.)

You can change your will just by signing a new one. A new will always has language in it that revokes any will you had before. But it's still a good idea to destroy your old documents so there's no confusion about which one to use.

When should I update my will?

You should update your will whenever you go through a big life event like marriage, divorce, the birth of a child, the death of someone you named in your will or moving to a new state. (See "Do I have to make a new will if I move between states?")

You should also update it if your wishes have changed. It's wise to review your will occasionally just to make sure it still reflects your wishes. And with Mama Bear, you can update your will for free for up to 180 days after you buy it.

Do I have to make a new will if I move between states?

You probably don't have to, but you should. If you made a valid, signed will in your last state of residence, then it will probably be valid in your new state too. Most state laws honor valid wills that were made in other states. But since most states also have their own laws about what to do after somebody dies, your will might not match your new state's rules exactly. That can make it a little harder to carry out your wishes. So it's a good idea to update your will to reflect the laws in your new state. (See "Can I change or cancel my will?")