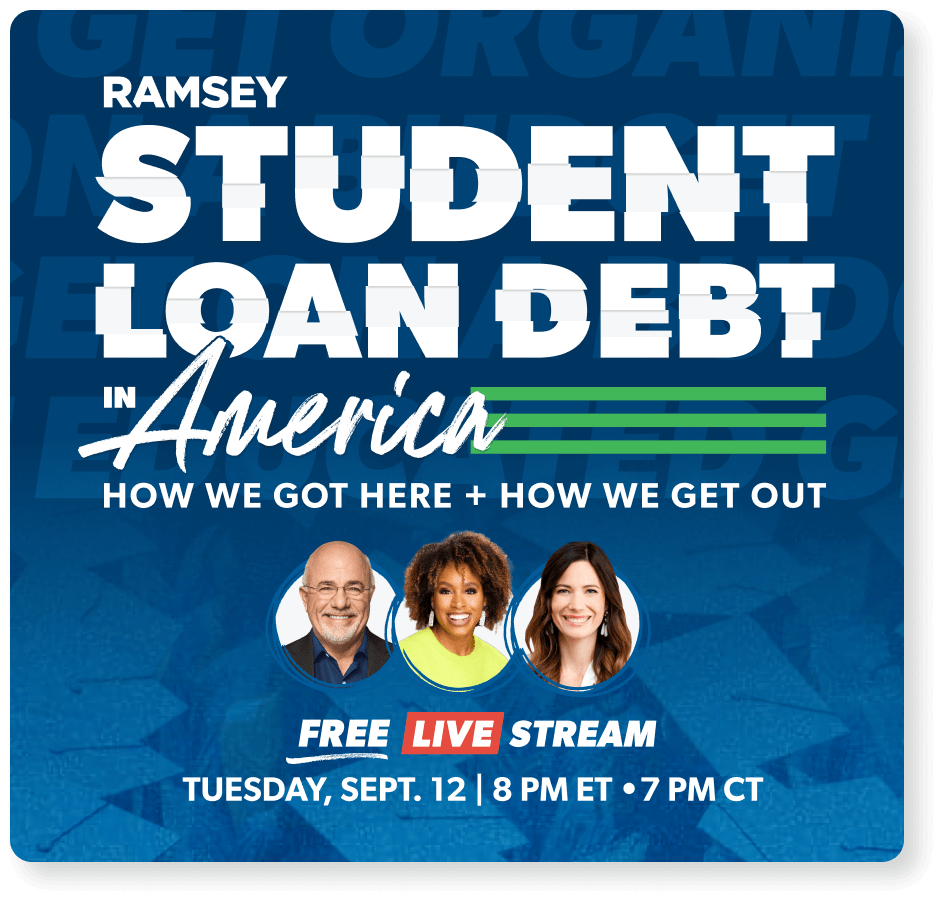 October is coming—are you ready for payments to restart?
In this free livestream, you'll learn just how toxic the student loan industry is, how you can actually afford your monthly payment, and what you can do to get rid of your student loan debt for good.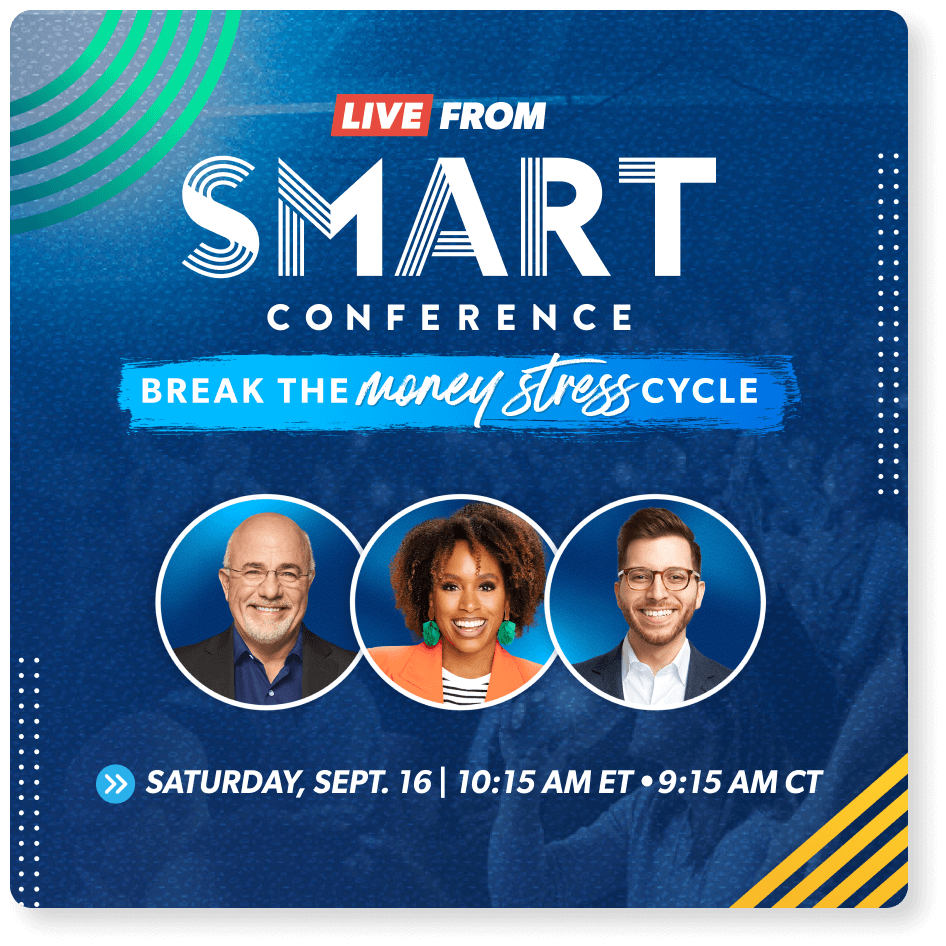 Watch Smart Conference from home!
Join Dave, George and Jade live from Chicago in this exclusive money segment from Smart Conference—and learn how you can break free from money stress and create the debt-free future you deserve.
More Chances to Level Up Your Money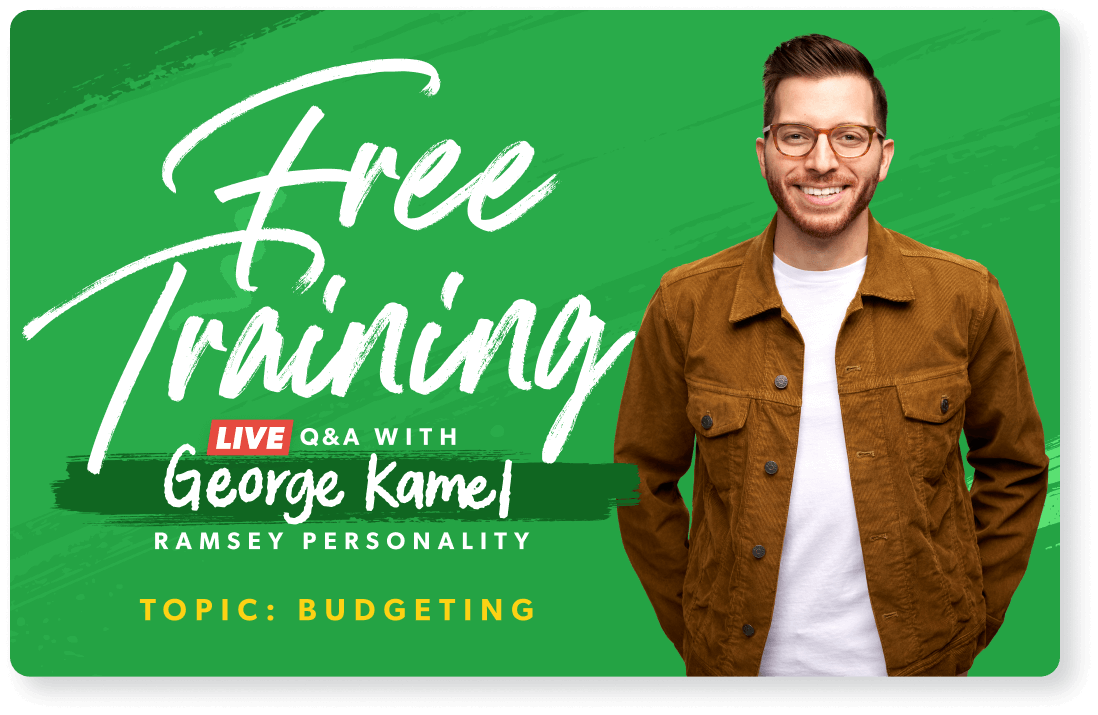 Up Next: George's Budgeting Webinar on 9/19
Learn how to budget to build wealth with George Kamel, who went from negative net worth to millionaire. You've got two chances to join him live (on your lunch break!): 9/19 and 9/26 at 12:30 p.m. ET / 11:30 a.m. CT.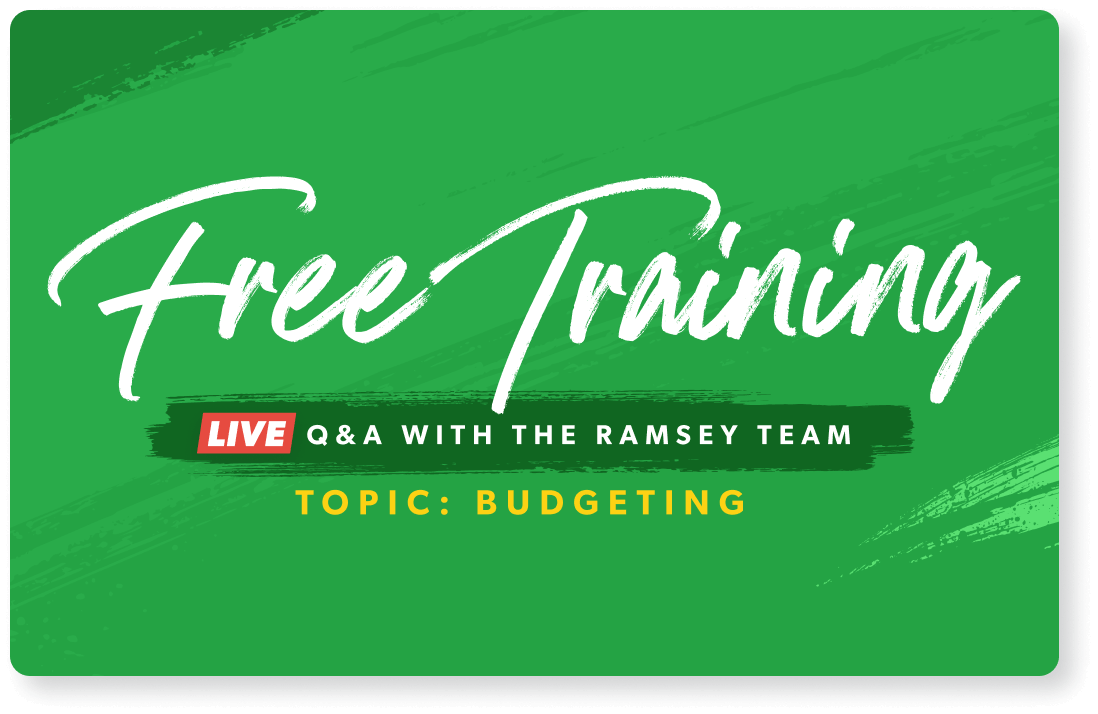 Coming Soon: More Money Webinars This Fall
Whether you want to pay off debt, save for a home, or learn how to become a net worth millionaire, these webinars will show you how. Join the waitlist and be the first to learn about new trainings!
Join Dave, Jade and Rachel for our free student loan livestream!
September 12 | 8 PM ET / 7 PM CT
Join Dave, Jade and George for our free Smart Conference livestream!
September 16 | 10:15 AM ET / 9:15 AM CT
Join our two free livestreams this September!
Student Loan Debt in America: How We Got Here and
How We Get Out
Tuesday, September 12 | 8 PM ET / 7 PM CT

Smart Conference: Break the Money Stress Cycle
Saturday, September 16 | 10:15 AM ET / 9:15 AM CT
Can't make the training time?
No problem! Register anyway, and we'll send you the replay.
Tuesday, Sept. 19 | 12:30 PM ET / 11:30 AM CT
Legal mumbo jumbo is no one's cup of tea, but this is important stuff. By submitting this form, you agree that Ramsey Solutions and its agents and affiliates may contact you via email, telephone, or text messages, as well as may be permitted under our Privacy Policy and Terms of Use. This may include up to eight advertising messages via autodialer, artificial voice, and/or prerecorded messages. Need a break from texts? Reply STOP from the mobile device receiving the messages at any time. (It's not you, it's us. Really.) Opting out may mean missing out on cool Ramsey product updates, but the good news is that our products and services are available even without submitting this form.
Messaging and data rates apply.
This site is protected by reCAPTCHA, and the Google Privacy Policy and Terms of Service apply.
Stay updated!
Enter your email to learn about upcoming trainings. We're adding more all the time!