Step 3: Execute Your Plan with SmartDollar
Now that you've asked yourself these questions, there's just one more to consider: What are you going to do?
The student loan debt crisis is stealing from your business—but it's not the whole problem. The dysfunction goes deeper than that. Look, Americans just aren't that great with their money. They're stressed, distracted and flat out not productive. And now they're staring at an economic downturn. What do you think their reaction is going to be? That's not a recipe for a healthy workplace.
You should also know that there are a lot of bad products out there posing as financial wellness hoping you'll believe they're the real deal. If you choose wisely, you can make a real impact and help your team turn their financial lives around for good—but you need a program that actually works to get your team out of debt, on a budget, and in control of their money. You need to be able to see how your team is really doing as they work the plan.
You need SmartDollar.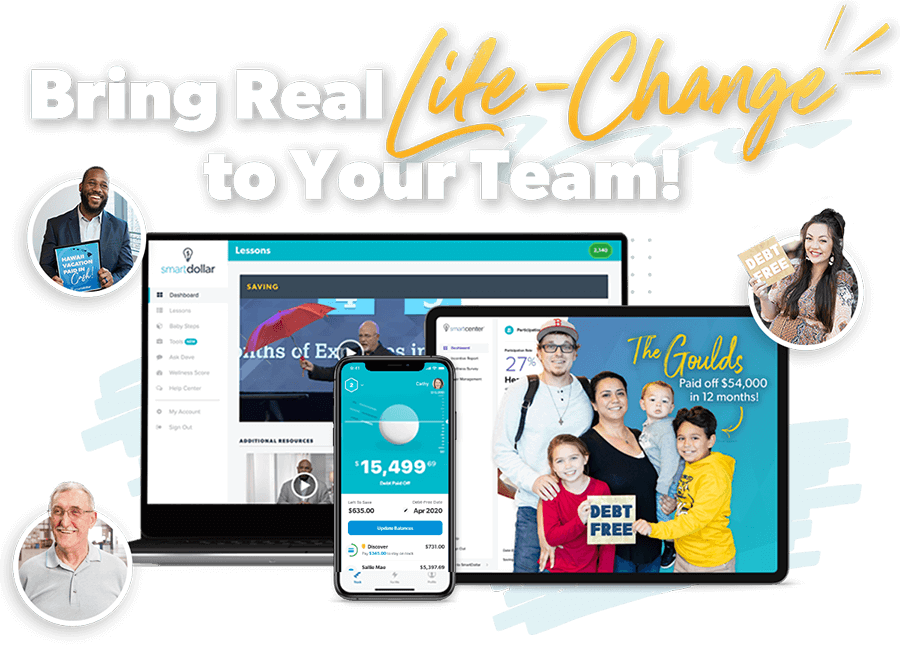 SmartDollar is the only financial wellness benefit in the market that teaches commonsense principles that inspire actual behavior change using the 7 Baby Steps. With 30 years of experience in helping people take control of their finances, SmartDollar shows your employees how to get out of debt (especially that nasty student loan debt), get on a budget, and save for the future. They'll learn from the top names in money like Dave Ramsey and Rachel Cruze. Plus, they'll have access to all kinds of resources and tools to help as they take control of their money once and for all. They'll be able to use it anywhere, anytime and from any mobile device too. And for you as the employer, SmartDollar offers real-time aggregate reporting so you can see exactly how your team as a whole is doing—and that the program actually works. You'll get to be your team's biggest cheerleader through it all!
With SmartDollar, You Get: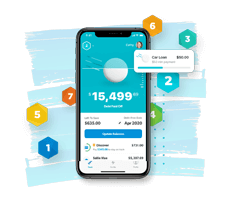 A Proven Step-By-Step Plan
A proven plan helps employees make smart choices with their money.
Life-Changing Content
Inspirational video content educates and motivates while meeting people where they are.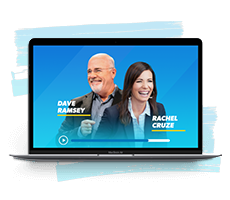 Tools to Work the Plan Faster
A robust set of tools helps employees get quick wins that lead to lasting success.
So, let's talk! Learn more about SmartDollar today, and how you can bring life-changing results to your employees with the only financial wellness program in the market that actually works.