How This School Bus Driver-Turned-Baker Went From Earning $19K to $130K
7 Min Read | Feb 25, 2022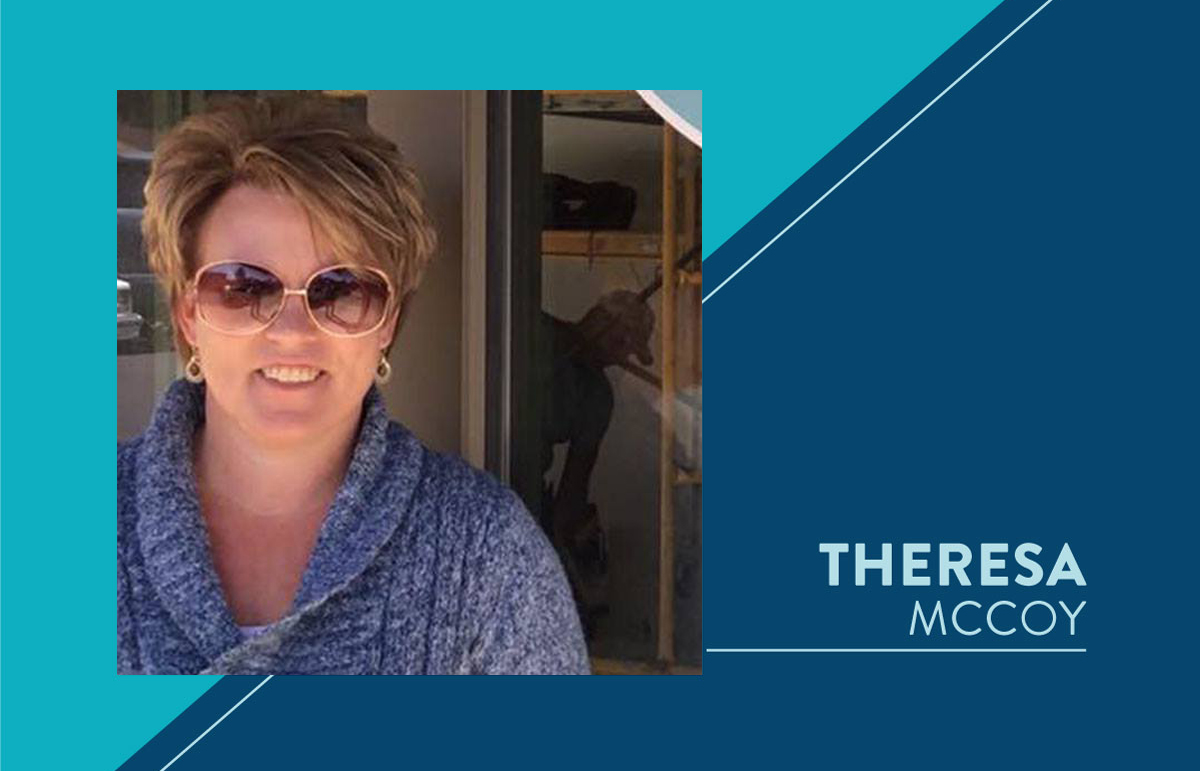 There's nothing I love more than hearing from women who are winning in business, especially when they're "accidental entrepreneurs." That's why, when Theresa McCoy sent me her story, I knew I had to share it.
Nearly 22 years ago, Theresa wanted to make a beautiful, creative cake for her son's first birthday. It turned out to be such a fun experience that she continued to bake cakes for her children's birthdays and for family members on special occasions. Little did she know, this small beginning would take her far.
In 2009, Theresa's marriage ended. With two children to raise, it was time to start bringing in some income for her family. But she hadn't worked outside the home in 14 years. She took a job driving a school bus so she could continue homeschooling her kids. Her new job provided her family with the health insurance they needed, but the $900 paycheck each month was not nearly enough to live on.

Stop leading alone! Get trusted advice and accountability when you join an Advisory Group of like-minded business owners helping you win.
That's when a friend encouraged Theresa to start selling her cakes to make some extra money on the side. She took her friend's advice, made a couple of cakes, and posted them on Facebook. Shortly after, friends and family started placing orders. That was just the beginning of Cakes Your Way.
Theresa is truly a go-getter. Recently, I caught up with her, and I discovered a real entrepreneurial spirit. She increased her salary sevenfold in her first year with a storefront, and she's incredibly passionate about using her business to impact lives.
Christy Wright: Theresa, I was excited to receive your story. It's such a testament to what can happen when we're scrappy and don't give up. At what point did you stop and think, Whoa, this is an actual business?
Theresa McCoy: I actually continued to drive the school bus while baking and decorating cakes in between runs for seven or so years. Before I knew it, I had what I call a legit small, home-based business—complete with licenses. As my business continued to grow, I noticed that I was starting to attract clients from an hour or more outside my small town of about 4,500 people. People were finding me!
I heard about you and Business Boutique through Dave Ramsey, and I immediately picked up your book and began to examine how I was running my business. I was terrified because I didn't have any business degrees, and I definitely never imagined I would be running my own business!
CW: You know, I've heard that a time or two! How did you make the move from a home-based business to a storefront?
TM: I spent seven or eight years building my business from my home. I even started teaching other women how to decorate their own cakes. I would rent local spaces and advertise the classes on my Facebook page—and they would always sell out!
In June of 2017, I felt ready to leave my day job driving the school bus. Then, a few months later, we opened the doors to our first storefront on Main Street in Covington, Virginia.
I thought I was leaving security when I quit my $19,000 a year day job. But when I became my own boss and opened my store, my net income was right at $130,000 in my first year! As we're entering our second year, our sales continue to grow.
CW: Wow! That's incredible! What was the biggest obstacle you faced when you were launching your business and how did you overcome that?
TM: The biggest obstacle for me was fear! I was afraid that I wasn't good enough and afraid no one would buy my cakes. And when I opened the storefront, I experienced a whole new level of fear. There was so much more risk. But guess what? I did it afraid, and I'm so glad I did!
I can't thank you enough for what you do. When I heard about Business Boutique, I read the book front to back and have since listened to every podcast and read every blog. I love the encouragement I receive. It helped me start my business despite being scared.
I now have folks in my community coming to me seeking business advice. And I can honestly say that whether I'm talking with a man or a female entrepreneur, I introduce them to you and your principles because they work.
CW: I'm so glad you had the community you needed to move past the fear. What has been the best part about running your own business?
TM: I love how much I am able to contribute to my community because of my business. We've hosted fundraisers for our local Safehome Systems and allowed missionaries from Liberia to utilize our space to share their stories with our community. So while I'm an artist who loves creating unique cakes—and gets so much satisfaction when a client receives a cake they're excited about—ultimately for me, it's about so much more. Cake decorating is my platform. It's the avenue that God has given me to share who He is.
CW: What advice would you give someone reading this post and dreaming about their own business idea?
TM: To others who are dreaming about their own business idea I would say to them, "Take a step of faith because your passions are given to you for a purpose. Others will always have their thoughts and opinions of what you should or should not do. Some will be for you and some will be against you. Simply know who you are, know what your core values are, and build around those things.
It might not mean that you dive in completely all at once. But take the next step—whatever that step may be for you—that puts you closer to seeing your dream become a reality. You may even find your passions change as you get more involved. But I don't think that the greatest tragedy comes from trying and it not working out. It's living the rest of your life wishing you had tried. Finally, never despise small beginnings. The reality is that you have no idea where God may take you.
CW: Amen! That is great encouragement that I know our readers need to hear. Theresa, I'm so excited to see how your second year in business goes. What big dreams are you dreaming right now?
TM: I love teaching the decorating classes. One of my greatest joys is watching moms and their children, friends, engaged couples, etc., creating fun memories they will never forget. So I'm currently dreaming about our next product: cake kits! I want to give families everywhere the tools they need, regardless of skill level, to have fun creating beautiful cakes from home.
A portion of each cake kit sold will financially help families going through the adoption process. This is a big dream, but I can visualize it. I made a plan and broke it down into smaller goals. I can see it coming together!
***
I love that Theresa's creating new products with the intention of blessing other families. That right there is why we're in business! Starting a business is never just about making money. It's about the people we get to serve. Theresa is now blessing so many people because she picked up the resources she needed to start, instead of staying scared.
Friends, you can do this too!
We're gearing up to open enrollment for the Business Boutique Academy!
The Academy is where I focus on you and your business, and enrollment only opens for a few days. Start budgeting for the membership fee now (it's $244 for a six-month membership) and get on the waitlist to join on October 25.
With more than 100 video lessons and access to me and the BB community, you don't want to miss your chance to start making money doing what you love. There are people who need what you have to offer. It's time to invest in your dream!